Hidden Gems in Australia for the Offbeat Travelers!
Big, bold, and colorful, Australia is a land graced with some of the most intriguing attractions. While some are known far and wide, a few remain secret with seasoned travelers. So for those interested in straying off the beaten path, this list covers 10 of Australia's most offbeat experiences you must try on your Australia tour. From swimming with whale sharks to color-changing rock and a building haunted by the ghosts of the past, we've covered it all. This lockdown has made us miss travelling the most, and Australia is almost on everyone's bucket list, even for those who have been there once. Take a look at these hidden Australian gems!
1. Explore Daintree Rainforest in Queensland: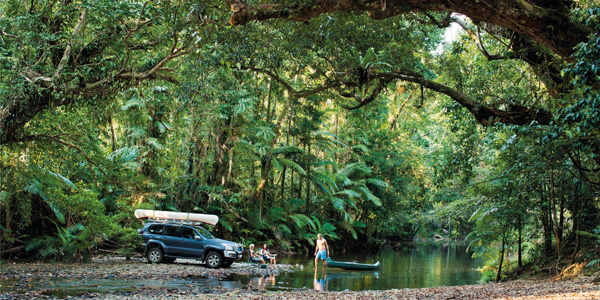 Image source: Australia Tourism
The Daintree, a two-hour drive north of Cairns, is the world's oldest tropical rainforest and so beautiful that it provided inspiration for the movie Avatar. Stand in awe under the branches of the 600-million-year-old Zamia Fern, which has an underground trunk system evolved in defense against dinosaurs. Cruise the Daintree River, where you might spot a crocodile waiting in the mangroves or glimpse a turtle in the clear, sparkling streams below. Stay at one of the luxury eco-lodges nestled in the rainforest such as Silky Oaks Lodge, or in the lovely beach village of Port Douglas nearby.
2. Fall in love with a quokka in Western Australia: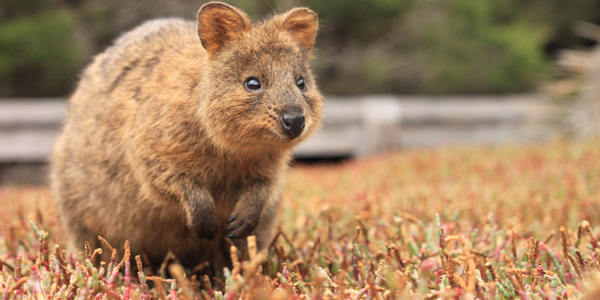 Image source: Australia Tourism
Don't forget your selfie stick when you head to Rottnest Island. Just 19 kilometers (12 miles) off the coast of Perth, this laid-back island is home to Australia's most photographed marsupial. The quokka – found only on Rottnest – is a furry, cat-sized animal with a cuddly appearance and a tendency to smile. In recent years it has become a social media star, thanks partly to the fact that quokkas are less shy around humans than many other Australian animals.
3. Surround yourself in the glow of lights: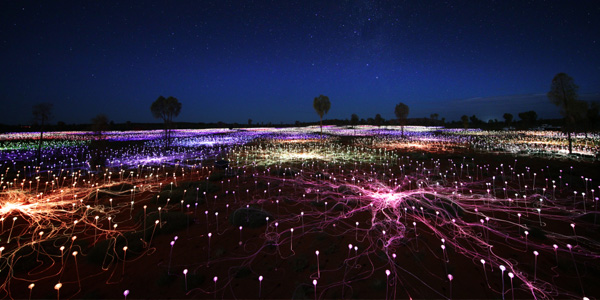 Image source: Australia Tourism
Bruce Munro's Field of Light has stayed in the news ever since its launch at Uluru. And for good reasons! This epic art installation features more than 50,000 frosted-glass spheres that light up at sunset and glow throughout the night, creating a mesmerizing sight. Imagine, catching a sunset here!
PS: The field is as huge as seven football grounds put together.
4. Chill out in Byron Bay, New South Whales: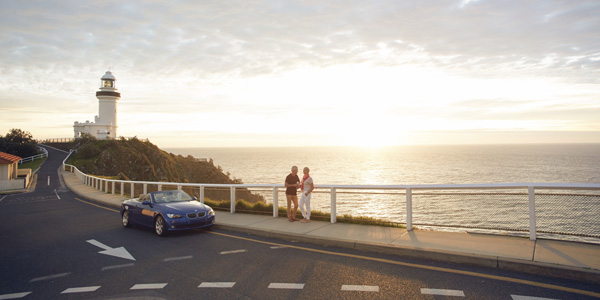 Image source: Australia Tourism
Byron Bay is mainland Australia's easternmost town, world-renowned for its beautiful beaches, lush rainforest, and laid-back lifestyle. Domestic flights arrive at nearby Ballina Airport and take about one hour and 20 minutes from Sydney. In and around town you'll find a thriving food scene that celebrates local produce. Don't miss breakfast at Three Blue Ducks in Byron, set on a working farm. Walk the 3.7 kilometers (2.3 miles) Cape Byron track for breathtaking views across the ocean and hinterland, keeping your eyes peeled for humpback whales, which migrate along the coast between June and November.
5. Experience Australia's native wildlife up-close at Kangaroo Island: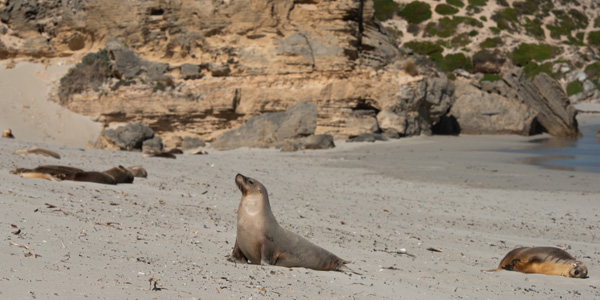 Image source: Australia Tourism
Kangaroo Island, 13 kilometers (8 miles) off the coast of South Australia is brimming with native animals, some of which aren't found anywhere else. It is also home to an established artisanal food scene known particularly for its freshly caught seafood, cheeses and wines; and one of the world's best hotels located on a sea cliff on a rugged stretch of coastal wilderness.
6. Delve into Convict History in Tasmania: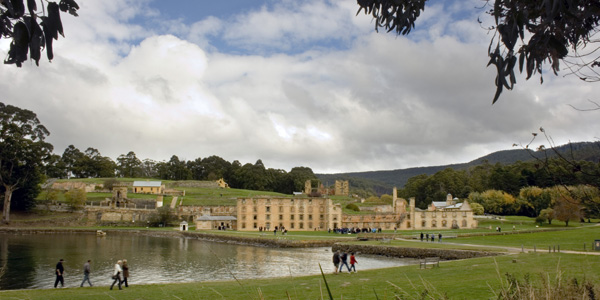 Image source: Australia Tourism
World Heritage-listed penitentiary buildings around Tasmania tell the story of almost 50 years of harsh convict life in the 19th century. Australia's most notorious convict settlement sits in the beautiful coastal setting of Port Arthur, a one hour drive east of Hobart. If you're feeling brave, stick around for the nightly ghost tour.
7. Dive with whale sharks on Ningaloo Reef in Western Australia: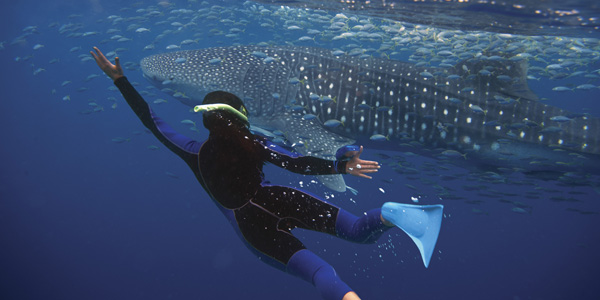 Image source: Australia Tourism
Are you up for a swim with the world's largest fish? Yes, you can experience it on your Australia tour package. Whale sharks, which can grow up to 18 meters (59 feet) in length, visit Ningaloo Reef every year between May and October. Swimming just meters away from these gentle giants is a remarkable experience, but it is not Ningaloo's only attraction. The reef's stunning selection of marine life includes manta rays, humpback whales, and colorful corals.
8. Experience the good life on the Mornington Peninsula, Victoria: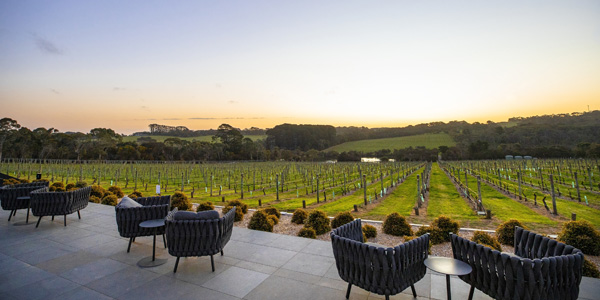 Image source: Australia Tourism
Undulating vineyards, farmland and ocean and bay beaches can all be found on the Mornington Peninsula, just an hour's drive from Melbourne. Enjoy long lunches at winery restaurants, swim with dolphins and seals in Port Phillip Bay, peruse country markets, pick strawberries, visit a wildlife sanctuary, ride horses along beaches and across vineyards, visit cheesemakers and distillers, farm stands and olive groves, go bushwalking and take pictures of Victoria's colorful bathing boxes.
9. Meet a Devil in Tasmania: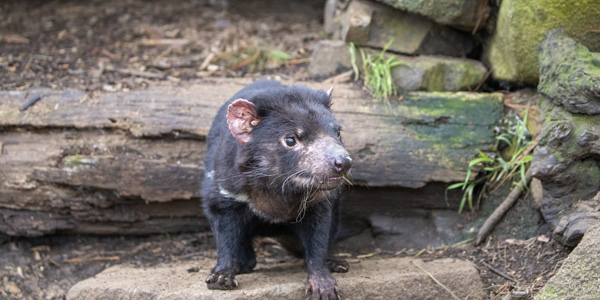 Image source: Australia Tourism
Wildlife parks across Tasmania offer opportunities to see the state's emblematic Tasmanian devil. Take a night tour at Bonorong Wildlife Sanctuary, 30 minutes' drive north of Hobart, and you'll get to feed the devils in a tug-of-war game; or join a Devil Tracker Tour at the Tasmanian Devil Unzoo on the Tasman Peninsula (about one-hour drive south-east of Hobart) to help monitor wild populations.
10. See the world's largest sand island in Queensland: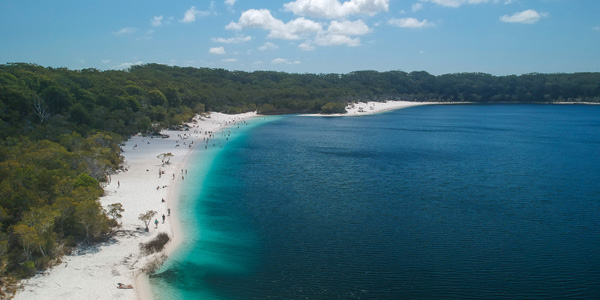 Image source: Australia Tourism
A short ferry ride from Hervey Bay is World Heritage-listed Fraser Island, the world's largest sand island. It's easy to see why the traditional Aboriginal owners called Fraser Island K'gari – paradise. Four-wheel drive next to the colored cliffs of The Cathedrals, take a joy flight over 75 Mile Beach, bushwalk through rainforest growing from the sand and swim in mirrored lakes ringed with golden sand. There's also kayaking, jet skiing, and windsurfing to enjoy.
So get set with your Australia package, for post-Covid holidays and don't miss out on the above hidden gems of Australia on your tour.