7 Festivals That Celebrate Life in Switzerland in 2021-22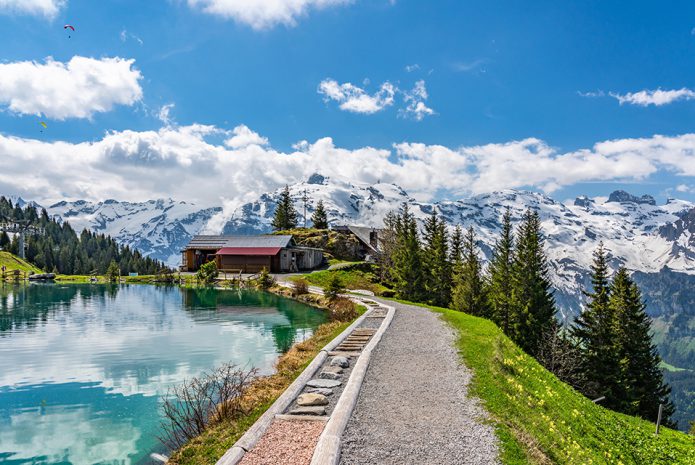 Huge numbers of people visit Switzerland for a leisure tour or a honeymoon, but many miss the famous events and festivals that take place. This article highlights the major festivals in Switzerland that visitors who book Switzerland tour packages can attend. Whether you are a frequent tourist or a first-time visitor, let me tell you that Switzerland is also popular as Heaven on Earth. Swiss culture, history, and customs are also well-known. Aside from the beautiful Switzerland Tourism locations, you will be surprised to learn that the colorful festivals in Switzerland celebrated are also worth participating in. If you are looking for a vacation in Switzerland, check out the list of festivals below to make your trip more interesting. Before planning for your holiday to Switzerland check out Trip to Switzerland 2021.
Top Festivals in Switzerland
Prepare to be fascinated by the Cheese, Chocolate, and Switzerland Festival 2021. This captivating country is also known for its music, rock & roll, and jazz festivals. Festivals are held all year round in Switzerland. Here is a list of all the must-see Top Festivals in Switzerland.
Grindelwald Snow Festival
Zurich Festival
Paleo Festival, Nyon
Basel Fasnacht
Montreux Jazz Festival
Swiss National Day
International Balloon Festivals
1. Grindelwald Snow Festival
Image Source: https://loveincorporated.blob.core.windows.net
If you enjoy sculpting or want to learn more about how these massive sculptures are formed in the ice, you should not miss the Grindewald Snow Festival during your visit. Every year, artists from all over the world gather in the Swiss village of Grindelwald Switzerland for six days. They use their creative abilities and imagination to create large ice block sculptors. Sculptors' work includes mythical creatures, abstracts, people, and animals, among other things. This Grindelwald snow festival 2022 will take place from 17 – 22 January. If you want to explore Switzerland properly then check Scenic Switzerland (Discovery Tour) Tour Packages. You can book Grindelwald hotels through Flamingo travels Private limited.
Grindelwald Snow Festival History
Since 1983, the World Snow Festival has been held in Grindelwald. It all started with a Japanese artist who created a massive snow heath. Every year since then, the festival has grown larger and more international. Different teams from Switzerland create different snow sculptures during the festival week.
Grindelwald Snow Festival Location
Grindelwald Snow Festival location is near Interlaken.
Grindelwald Snow Festival Dates
The festival will take place on January 17-22, 2022 and the theme is "Mountain".
2. Zurich Festival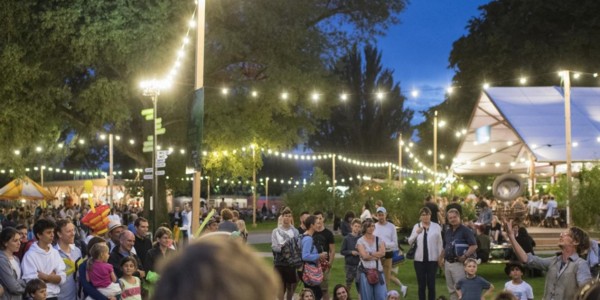 Image Source: https://www.zuerich.com
The Zurich Festival, which takes place every two years, welcomes locals and visitors from all over the world to celebrate art throughout the entire month of June in Zurich. The Zurich Festival is a month-long cultural festival in Switzerland. During this time, a variety of programmers are held, including dance, music concerts, dramatic theatres, debates, exhibitions, roadside food stalls, and a street parade in Zurich, among other things. Zurich also organized Europride, which prompted the renaming of Christopher Street Day to the Zurich Pride Festival. The entire city has been decorated, and the momentum of travelers is so strong that you will want to stay in that moment forever. Flamingo Travels Private Limited provides excellent Zurich Luxury Hotel Deals.
The festival's origins can be traced back to the middle Ages when the first day of summer working hours was celebrated in guildhalls throughout the town. In that era, city ordinances strictly regulated the length of the working day. Traditionally, switching to summer working hours was a wonderful event because it indicated the start of the season when people had some non-working daylight hours.
Zurich Festival location is Zurich city
Zurich festival held in June
3. Paleo Festival, Nyon
Image Source: https://www.nussli.com
Paleo Festival began as a folk festival in Nyon, Switzerland, and has since grown to become one of Switzerland's most well-known and famous celebrations. It is an outdoor music concert held in Switzerland where over 250 specific concerts and artists perform for locals and visitors from all over the world. Being a part of this event will greatly enhance the excitement of your trip. Paleo is one of the most popular music festivals among all Switzerland Festivals. The Paleo festival 2022 will take place in the latter half of July. People from all over the world come to enjoy the live music and vibrant lights of this festival. Say yes to your inner music lover and plan your trip around the dates of this international festival. This unforgettable music festival will have you partying hard until the early morning enjoying the best of it!
Paléo Festival is an annual rock festival held in Nyon, Switzerland by Lake Geneva, from 1977 to 1989, and had only two stages, but it is now one of the large public music festivals in mainland Europe and the largest in Switzerland. It began quietly in 1976 as the Nyon Folk Festival. The first one was managed to hold in Nyon's village hall.
Paleo Festival Location is Plaine de l'Asse Nyon, Switzerlan
19 July – 24 July 2022
4. Basel Fasnacht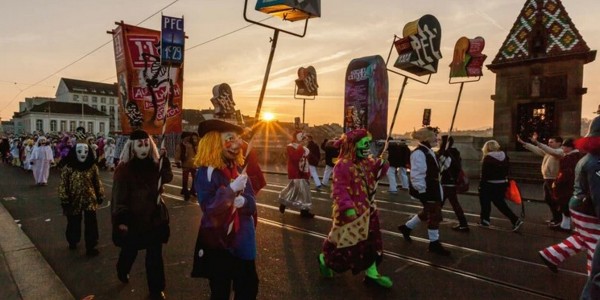 Image Source: https://www.basel.com
The popular Basel Fasnacht carnival begins early in the morning around 4 a.m. on Monday and ends around 4 a.m. on Thursday. It is almost always managed to hold the week after Ash Wednesday. The majority of carnivals in Switzerland take place in the city center. The Carnival of Basel is Switzerland's biggest carnival, taking place in Basel in February and March. The carnival represents the desire to get relief from winter. Fasnacht in Basel 2022 is part of the city's identity and culture of Switzerland, it is at the heart of its creative energies. The biggest festival in Switzerland has been listed as a Unesco world list of culture and heritage due to its uniqueness and quality. If you want to enjoy the festival, you should get up early in the morning and walk through the streets with canvas lanterns. A large number of people, including musicians, singers, actors, and others, can be found wandering through the alleyways. The festival lasts until the next morning.
The Carnival of Basel is Switzerland's largest carnival, held annually in February and March in Basel. The festival, however, is also celebrated in other Swiss cities such as Lucerne and Solothurn. Fifers and drummers dressed in charivari outfits and masks with small headlights begin moving through the dark downtown area, playing carnival music
Basel Fasnacht Location is Basel, Switzerland
March 7, 2022 – Wednesday, March 9, 2022
5. Montreux Jazz Festival
Image Source: https://cdn.alifeofriley.com
It is Europe's 2nd biggest Jazz festival, held on the shores of Lake Geneva. Every year, some of the most well-known international musicians and celebrities come to perform. Musical nights, performances, auditoriums, and a lakeside view make it particularly appealing. The Montreux Jazz Festival is a great music festival in Switzerland and after Canada's Montreal International Jazz Festival; it is the 2nd largest annual jazz festival. Montreux Jazz Festival 2022 will be held from July 1 to July 16, 2022, on the shores of Lake Geneva in Montreux. When it comes to Montreux jazz festival 2022 tickets, many of the ticketed shows took part in the Festival's free program, and most artists also agreed to be live-streamed, allowing everyone to follow the event given the limited number of tickets. Jazz originated in New Orleans and is now popular all over the world. If you are a fan of jazz, you must attend Switzerland's largest jazz festival. This festival features many well-known jazz artists as well as up-and-coming musicians. Montreux Jazz Festival is a must-attend event that will always be remembered as the unforgettable highlight of your life. Whether you like jazz or not, this energetic festival will undoubtedly make you dance to the beat with its incredible vibe! You can book Geneva Luxury Hotel via the Flamingo website and we have many Geneva Luxury Hotel Deals also.
Montreux Jazz Festival History
The Montreux Jazz Festival got its start on June 18, 1967. The first Montreux Jazz Festival was held at the Montreux Casino. It began as a pure jazz festival in the 1970s and now features artists from nearly every musical style. Jazz is still a big part of the festival. Today's festival lasts approximately two weeks and draws an audience of over 200,000 people.
Montreux Jazz Festival Location
Montreux Jazz Festival Location is Av. Claude-Nobs 5, 1820 Montreux, Switzerland
Montreux Jazz Festival Dates
1 July – 16 July 2022
6. Swiss National Day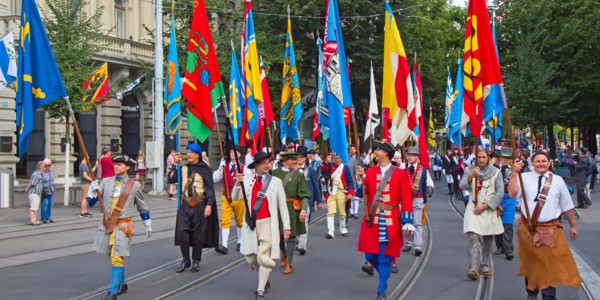 Image Source: https://www.expatica.com
1st August is Happy Swiss National Day. The Swiss flag is hoisted after best speeches and singing of national and traditional songs. It is one of the most important festivals in Switzerland. The city has been decorated, there are fireworks and bonfires, and children are carrying lighted paper lanterns. To get the best view of the fireworks, head to the lake and take a boat ride. The flags are one of the first things you'll notice on Swiss National Day. Locals fill streets and squares across the nation with a variety of flags, including those representing various communities and provinces. The most common sight, however, is the iconic Swiss flag. They can be found everywhere, from homes and gardens to decorations on your freshly baked Swiss bun. If you are looking for a Swiss package you can consider Best of Switzerland Tour Packages of Flamingo.
Swiss National Day History
The date was inspired by the date of the Federal Charter, which first appeared in a report by the Federal Department of Home Affairs on 21 November 1889, proposing a celebration in Bern in 1891 to coincide with the city's 700th anniversary and the Confederacy's 600th anniversary. This has been an official holiday since 1994 after a famous federal initiative in its favor was approved in 1993.
Swiss National Day Location
Swiss National Day Location is the Rütli meadow above Lake Lucerne.
1st August
7. International Balloon Festivals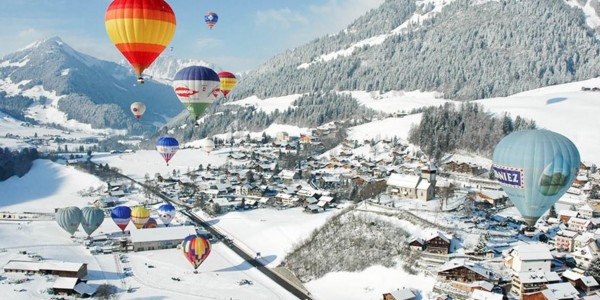 Image Source: https://storage.googleapis.com
The pleasant climate of Switzerland lends itself well to the celebration of hot air balloons, and as a result, the country hosts international Balloon Festivals. Tourists come from all over the world to take part in the week-long celebration. The beautiful clear blue sky is filled with colorful balloons, and the breathtaking night view will take your breath away. The illuminated balloons make the attraction more appealing at night and add a glimmer to it. The International Balloon Festival is held every January. The Albuquerque International Balloon Fiesta 2021, now in its 49th year, is a world-famous attraction and destination for children of all ages. This festival takes place in Château-d'Oex, the "Capital of Swiss Hot Air Balloons." This festival, which lasts 9 days and features hundreds of hot air balloons in the sky, attracts pilots from all over the globe. If you are planning a trip to Switzerland, the International Hot Air Balloon Festival, which is regarded as the best among the famous festivals in Switzerland, should be on your itinerary. If you are planning a trip to Switzerland with your significant other, this festival will undoubtedly provide you with some unforgettable memories. Flamingo Travels offers the best Switzerland Engelberg Apartment with Swiss Pass Package.
International Balloon Festivals History
The International Hot Air Balloon Festival started in Switzerland with 12 balloons from 5 different nations gathered at Hans Brücker's suggestion to promote Château-d'Oex.
International Balloon Festivals Location
International Balloon Festivals Location is Place du Village, 1660 Château-d'Oex
International Balloon Festivals Dates
21 January to 29 January 2022
Conclusion
There are few better ways to truly understand a country's culture when living abroad than to go out and celebrate its holidays. And, when it comes to Switzerland, participating in regional festivities will not only make you feel more connected with the Swiss people but will also allow you to observe them having a good time. So why not plan your trip to Switzerland with Flamingo Travels Private Limited.