All You Need To Know About Beautiful Flower Fields in the USA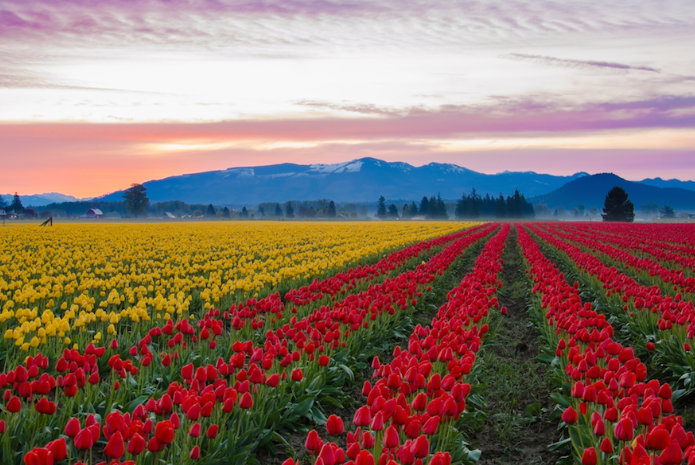 In this era where every country is consistently booming every day and night, in the name of development and growth, the usual and in fact expectant aspect noticed by every visitor while exploring any destination is the assortment of architectures, whether of anything. Obviously, the earlier versions of cities which used to have open fields, farms and greeneries are now rarely or nowhere to be seen. Being a nature lover, it becomes a daunting task to look for a place, the vegetation of which soothes the eyes.
Fortunately, there are still some places that include dedicated spots for maintaining the clean and green environment and hence become a rewarding experience for the visitors. One of them in this regards is the United States of America. Not to be exaggerated but there is no such facet which is uncovered by this nation, even when it comes to tourism. Mentioning about green fields and farms there are lots of options that nature lovers could avail while opting for USA Holiday tour packages such as-
1. Orange County, California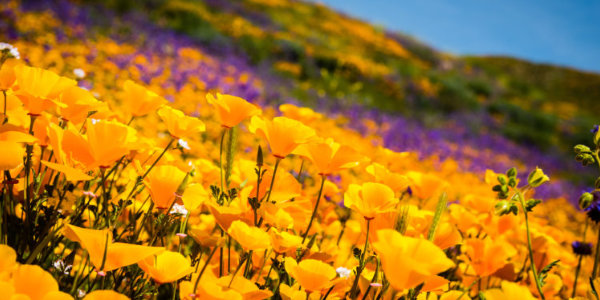 The spot includes varieties of flowerbeds and gardens where the visitors could visit to enjoy their outing other than strolling in the streets. Some of the best spots to enjoy diversities of flowers are Fullerton Arboretum botanic garden with over 4000 plants and walking trails along with Sherman Library, the Flower Fields, Coast-keeper Garden and many more!
2. New York City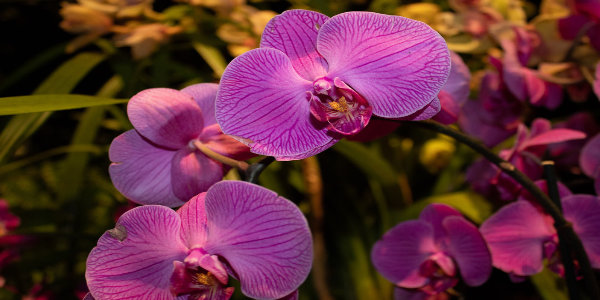 Away from the hustle and bustle of the city there are various incredible flower fields in New York that offer some of the most majestic views to the visitors. Some of them include the spots like Brooklyn Botanic Garden, Strawberry Gardens, Greenbelt Conservancy, Old Westbury Gardens, The High Line, New York Botanical Gardens and likewise.
3. Minnesota
This is no wonder how the United States of America invests and preserves several gardens and flower beds for maintaining the atmosphere and enhancing the beauty of the cities. Minnesota too is an instance in this case where one could come across myriads of flower fields such as Clemens Gardens, Como Park Conservatory, Sibley Park, Noerenberg Gardens and Arneson Acres.
4. Hawaii
Besides some wondrous sites and scenarios, the one factor that attracts and amuses the tourists at Hawaii is its flower fields. Just like other places of the US, visitors could also explore various mesmerizing floral gardens comprising of several types of flowers that are rarely to be found anywhere else. Some of such gardens include Waimea Valley and Kahuku Farms.
5. Florida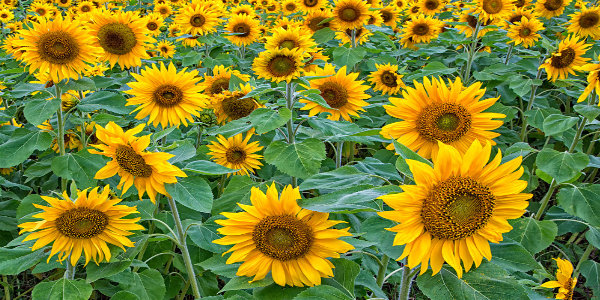 If you are planning for your USA tour package any time soon then this is the best time to make a visit to the flower beds of Florida. The city is known for its massive wildflower fields which is just "wild" by word and is captivating in actual. And meanwhile, the flowers here are blooming. Hence, being an ardent nature lover, you certainly won't like to miss this charismatic opportunity.
6. Los Angeles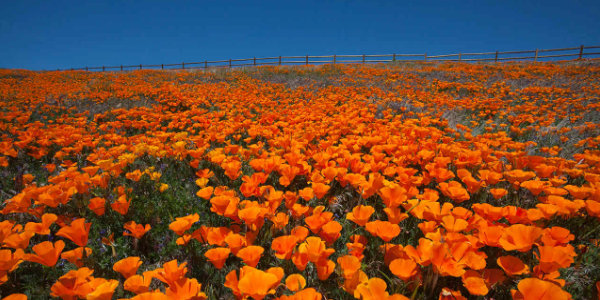 Believe it; the gardens and floral parks at Los Angeles are sheer invigorating to keep anyone glued at the site even if he/she is not a follower of greenery. The abundance of flower parks receiving high number of visitors is direct proof of this facade. Well, some of the fabulous gardens to visit in Los Angeles are The Flower Fields, Antelope Valley, Point Buchon, Walker Canyon and Carrizo Plain.
While choosing USA tour packages from Ahmedabad you could be sure of viewing varieties of flowers and plants if you like to explore nature.