20 Unique Things To Do In Goa!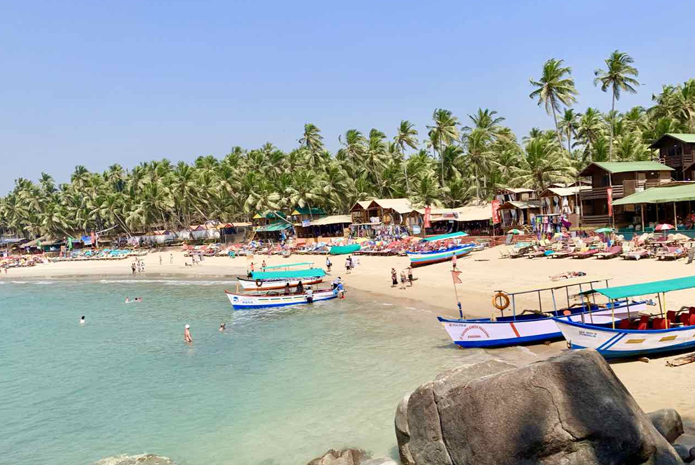 Goa has a whole different vibe! The beach destination has something for everyone, especially some must experience activities like beach hopping, relaxing at the shacks, drinking at Tito's along with a few sips of Feni. But just that wouldn't satisfy you if you were a true traveler. Not just about the beaches or their popular nightlife, Goa tourism offers so many things to do here. It is loaded with endless entertainment and enjoyable experiences that even the most experienced travelers would find it hard to choose from.
As mentioned it has something for all age groups including adults and children, nature lovers, adventure lovers, foodies, architecture fans, culture, religion, heritage and so much more. People who are planning a Goa tour package and just wish to relax and take a break from the busy life can relax at some luxurious resorts like Taj Exotica Resort and Spa Goa, Taj Holiday Village Resort and Spa, Novotel Goa Resorts and Spa and more.  You can also look for some secluded hotels offering refreshing environment away from the crowded places.

Get the cheapest flight rates online with Flamingo
Fly with Flamingo!
Here's a curated list of unique things to do in goa –
1. Dolphin Tour: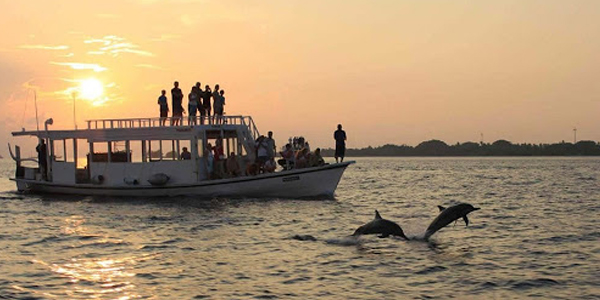 Image Source: lh3.googleusercontent.com
Various boat owners sell dolphin watching trips on several Goa's beaches. Take a fishing boat trip and see the dolphins feeding in the early morning because it's a real pleasure to see these beautiful animals in their natural habitat. The best time to watch these wild animals is from October through May. Additionally, there are many qualified Dolphin watching organizations that will discount your charge if they don't discover you out in nature. These excursions can be found from Palolem seashores in the south of Goa to Vagator in the north of Goa yet the most famous seashores featured for Dolphin spotting trips incorporate Candolim seashore, Calangute seashore, Palolem seashore, Agonda seashore, Miramar seashore, Aguada bay, Dona Paula Seashore, and Grande Island.
2. Visit spice plantation:
Image Source: cdn.getyourguide.com
Witness the spice scent, and learn how they develop at the spice plantations of Goa. See some exotic spices which have been the first exports to India. See cardamom, PeriPeri, one of the hottest chilies in the world, and more. Perhaps you can see a lot of tropical birds. A grove of spice is the joy of a painter. Drive an elephant with them, or spray with mud, give them a drink. Before leaving, enjoy a traditional Goan lunch which is cooked with spices from the farm.
3. Butterfly Conservatory: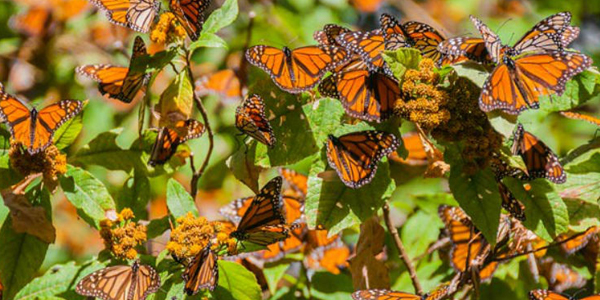 Image Source: d2rdhxfof4qmbb.cloudfront.net
You can visit the Butterfly Conservatory on your way back from Goa's lush spice plantations and see the best and most fun fluttering stuff to do in Goa. And not only stand up and observe, but you can also feed those magnificent beings with juicy fruits and observe them collect nectar cheerfully.
4. Bird Watching: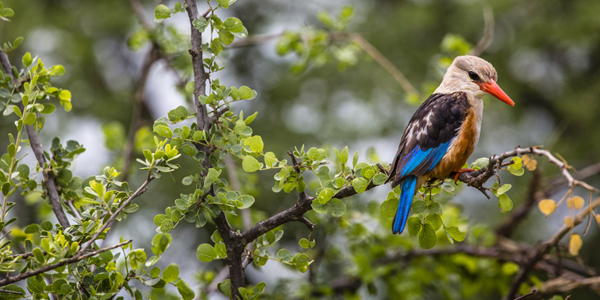 Image Source: www.naturalist.co.uk
When it comes to bird diversity this state is beautiful you're a bird enthusiast and would like to see the best of the jungle and coastline of Goa, remain in the backwoods camp. Also, you can select from the packages Canopy Goa has to sell.
5. Go for a bicycle ride: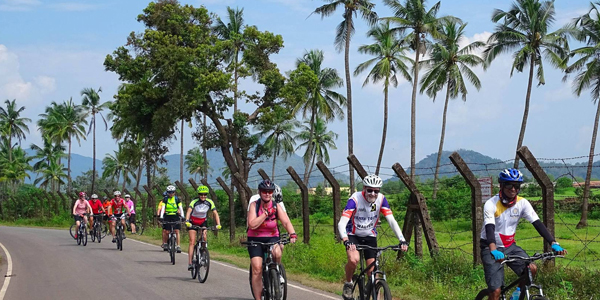 Image Source: worldexpeditions.com
Goa is renowned for renting a bike, biking, camping, and partying. But hire a car for a day, instead of a bike. Check out the bike tours available there. It will be one of your best experiences at Goa. Cycling is always enjoyable, and it can be very exciting to explore the beaches in Goa and the rural parts of the city on a bike. Some tours start at Miramar beach, so this is a place to rent a bike and explore around.
6. Ink a tattoo: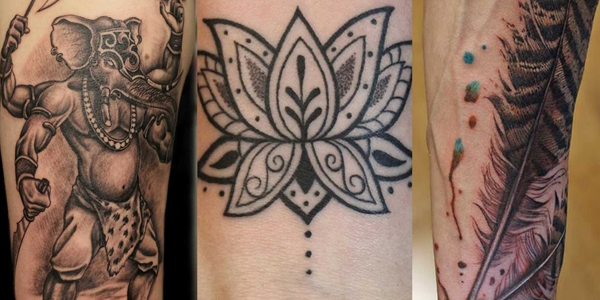 Image Source: www.golokaso.com
A tattoo, a permanent reminder of your unforgettable time in this sand and surfing paradise is the best souvenir you can take back from Goa. Goa has many tattoo parlors where you can etch the most interesting designs on your body. You can always go for a temporary tattoo if you are not bold enough for it, and still want one.
7. Watch a Tiatr: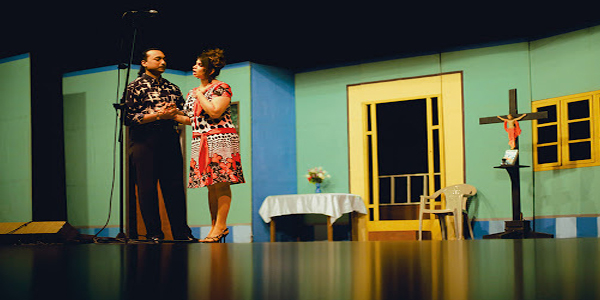 Image Source:  lh3.googleusercontent.com
A tiatr is a play or drama by the Konkani, full of music, dance, political satire, and comedy. This traditional form of art is known for its vibrancy and captivating narratives. This quintessential Goan experience, a kind of musical theatre, is something you mustn't miss on your Goan ride.
8. Enjoy a silent party: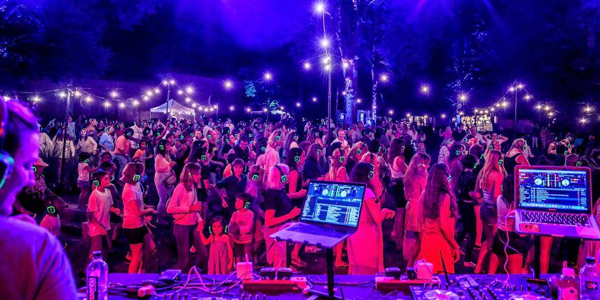 Image Source: storage.googleapis.com
No denying that Goa is all about parties at the beach. But here we're talking about Palolem being a one-of-a-kind beach band. Yeah, it's got all the glitz, glamour, and fun everyday party can bring. The only difference is that you dance to the rhythms with your headphones. And this is why it's called a faction of silence!
9. Dudhsagar Trek & Camping: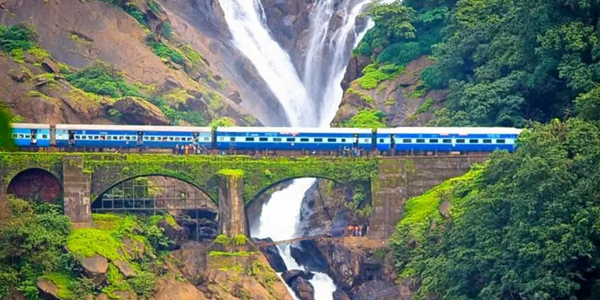 Image Source: images.thrillophilia.com
Dudhsagar is India's 5th largest water-fall. It is a peaceful, captivating, and enchanting place. This is situated near the border between Goa-Karnataka, in between railway stations Collem and Castle Rock. What makes it unique is the bridge on the railway that goes past creating a visual treat of two stages.
10. Shop at Anjuna Flea Market: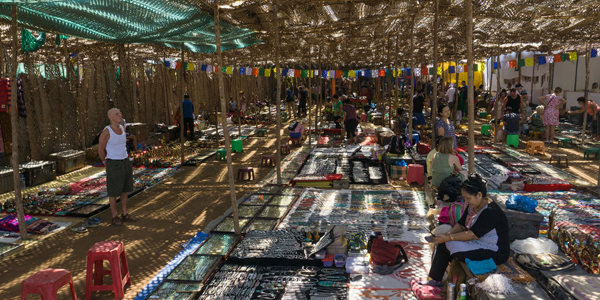 Image Source: images.thrillophilia.com
Situated close to the seashore of Anjuna, this mainstream daytime market incorporates a blend of Kashmiri, Gujarati, and Tibetan shops selling garments and adornments, just as an assortment of food outlets. It's scattered across the coast every Wednesday and sells almost everything.
11. Witness Turtle Nesting: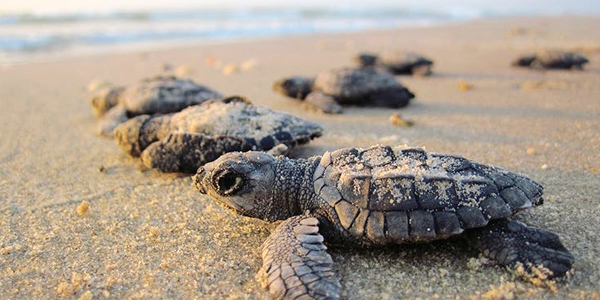 Image Source: images.thrillophilia.com
The common sea turtles live in this State. This tourist state's secluded beaches are the best places to see the endangered Olive Ridley turtles. A few beaches like Morjim's unexplored and calm beach serve as those aquatic creatures' nests. During the tortoise breeding season from September to March local people are looking to protect sea turtles, their eggs, and young ones.
12. Relax with a Therapeutic Massage: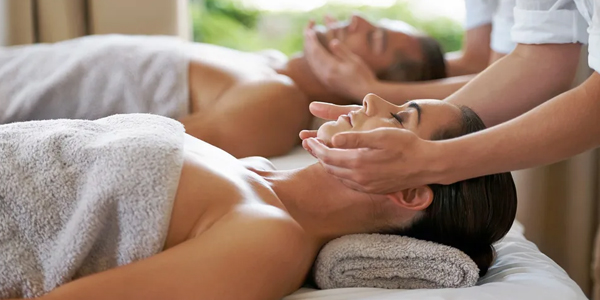 Image Source: images.thrillophilia.com
A vacation in Goa means refreshing and rejuvenating. That is the reason it's proposed to attempt probably the best activity is relinquished every one of your tensions and unwind with a back rub in the spa. In Goa, you'll find many spas and salons offering massages and holistic healing.
13. Visit the Naval Aviation Museum: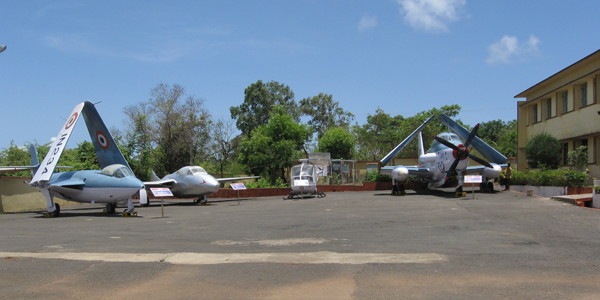 Image Source: upload.wikimedia.org
Plan a visit to the South Goa Naval Aviation Museum to learn more about the marine aviation world. You can likewise experience a portion of the significant contraptions in plain view and even watch short movies at the smaller than expected auditorium of the exhibition hall.
14. Jungle safari at the Mollen National Park: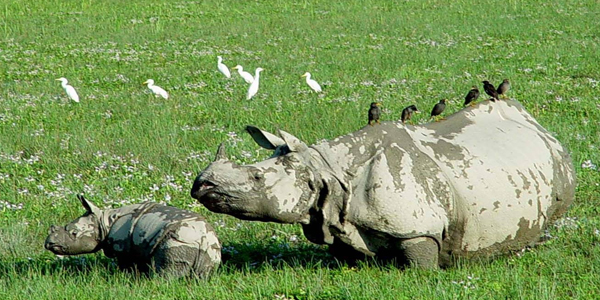 Image Source: upload.wikimedia.org
Go the Mollen National Park stands out as a green haven away from the dry, sandy beaches. The Park covers the Bhagwan Mahaveer Sanctuary center zone. The most ideal approach to investigate this park is to go out in the open jeep on a wilderness safari. It is conceivable to see various warm-blooded animals, reptiles, feathered creatures, and butterflies, including the Bengal tiger, sambar, panther, spotted deer, and so forth.
15. Enjoy Hot Air Ballooning: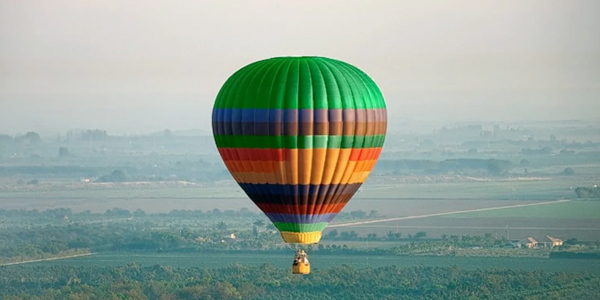 Image Source: northbengaltourism.com
On the off chance that you're searching for an odd and sentimental involvement with Goa, at that point go on your next outing there to hot air swelling. Chandor is a south Goa village where you can enjoy the experience. One will be followed by the pilot in the hot-air balloon wicker basket. The balloon rides can hold up to 10 people but with their special individual, you can also book for a private trip.

Hotel deals like never before!
You Travel We Care!
16. Enjoy white water rafting: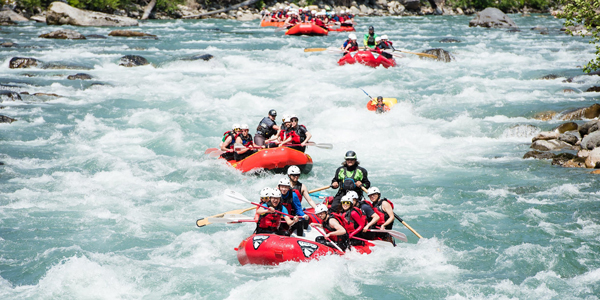 Image Source: images.thrillophilia.com
Goa doesn't usually come to mind when you talk about rafting. But one can encounter anything on their Goa tour package. White water rafting can be enjoyed at the Mhadei River in Goa. This exciting water sport is accessible for one to enjoy when the river is in full flow during June through September. The river's 6 km stretch is replete with rapids.
17. Discover the Goan Heritage: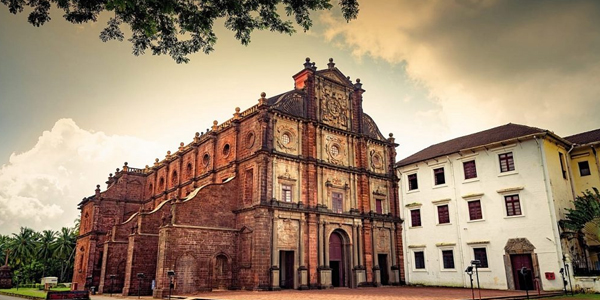 Image Source: d2rdhxfof4qmbb.cloudfront.net
It is additionally a house with excellent legacy structures and seashores that help the Portuguese ruler to remember Goa. Such villas, mansions, and heritage houses' style of architecture are a fusion of Indian and Portuguese designs. Your stay here completes a stay to one of the heritage mansions. Such places are an important part of old Goa.
18. Visit the Caves: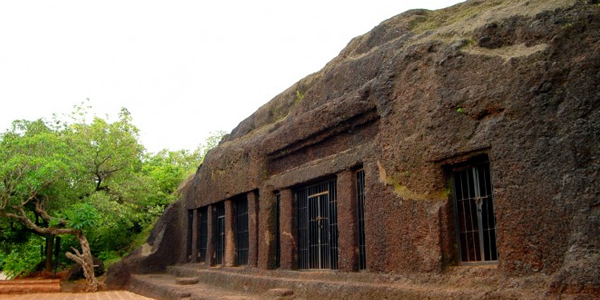 Image Source: www.mapsofindia.com
Few people know that the magical caves of Goa have great historical and natural significance and can also be identified as some of the most romantic places in Goa. And some of these are man-made caves. The Arvalem Caves, the Lamgau Caves, and the Rivona Caves are some of the most important Goan caves you must look out for.
19. Shack up: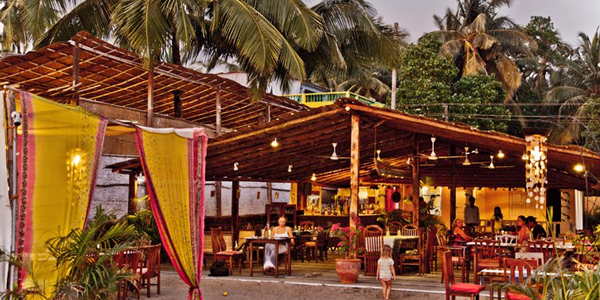 Image Source: www.mapsofindia.com
Only when one chooses to abandon the comfort of hotels and choose one of the shacks right on the beach can the Goa cultural picture be understood. While you're here, take a seat at a seashore shack and watch the world slip apathetically as you taste your beverages and snack on the best delights. Simons place beach house, palm grove, blue corner, and Zanzibar are just a couple of fun places to be in.
20. Explore the Portuguese Latin Quarter: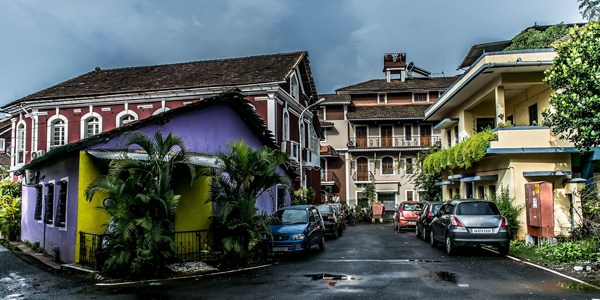 Image Source: cdn.theculturetrip.com
Panjim is a fusion of various cultures. The influence of Portuguese culture is visible in the capital, particularly in the Fontainhas region. It's a UNESCO World Heritage Zone and it's a busy area full of hotels, restaurants, galleries, and other significant buildings today. If you visit Goa, the exploration of this Latin Quarter should be at the top of your list of things to do in Goa.
Concluding:
The Goa list of things to do isn't done here. There's so much more to discover and experience, from seeing dolphins and visiting spice plantation to enjoying white water rafting, and hot air balloon rides. In any case, the best activity is to gather your packs and plan your Goa holiday tour package and yield to each one of those experiences.
Below are certain questions which are often asked by travelers –
1. What is the best time to visit Goa?
The best and ideal time to visit Goa is from November to February. These are the winter best month to visit Goa, with temperatures hovering between 21 ⁰C and 28 ⁰C. The pleasant weather is perfect to laze around on the beaches of Goa.
2. Which are the best beaches to explore in Goa?
Below are some best beaches to explore in Goa –
Baga Beach
Candolim Beach
Calangute Beach
Vagator Beach
Anjuna Beach
Palolem Beach
3. What is Goa famous for?
Goa is famous for its –
Beaches
Water sports
Beach shacks
Carnivals
Cheap Alcohol
Trance parties
 4. What are the best places to visit in Goa?
The best places to visit in Goa are –
Fort Aguada
Baga Beach
Dudhsagar Waterfalls
Calangute Beach
Basilica of Bom Jesus