20 Beautiful Places To Visit In Paris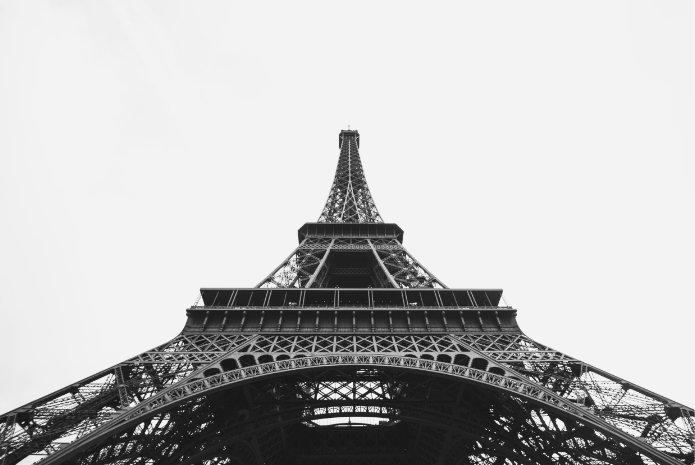 There is so much to do in Paris. It breathes art, culture and love. Here is a list of 20 beautiful places that you can visit if you are in Paris with our Europe Holiday Tour Packages.
1. Eiffel Tower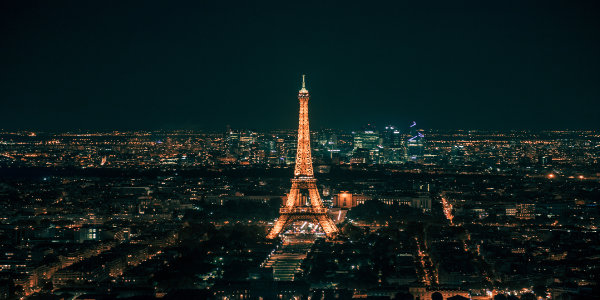 Eiffel Tower has to be one of the most significant places to visit in Paris. Bustling with tourists throughout the year, this amazing structure is beautiful to look at both during day and night.
2. The Louvre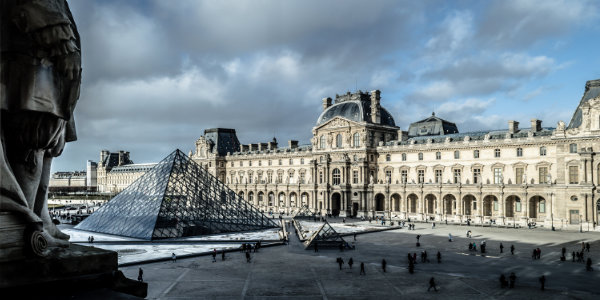 Originally made on the right bank site of the 12th century fortress of Philip Augustus is one of the most visited museums of the world, 'The Louvre'. It is the national museum and art gallery of France where thousands of art lovers and historians visit each year. The museum homes collections from ancient civilizations to mid 19-century. Its art collection is one of the richest in the world including works like Leonardo da Vinci's Mona Lisa.
3. Arc de Triomphe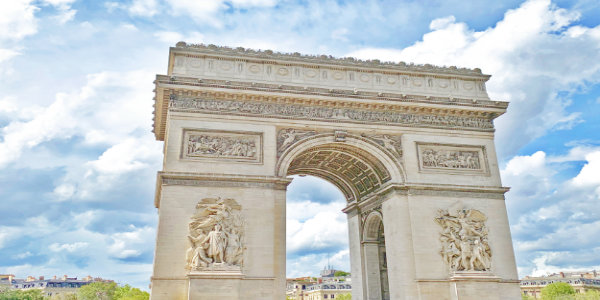 One of the most famous monuments of Paris, Arc de Triomphe is also one of the best known commemorative's of the world. From its massive arch one can enjoy the view of the entire city. Arc de Triomphe is dedicated to the armies of the Revolution and the Empire. It was inaugurated in 1836 by French king, Louis-Philippe, who dedicated it
4. Day Trip to Versailles Palace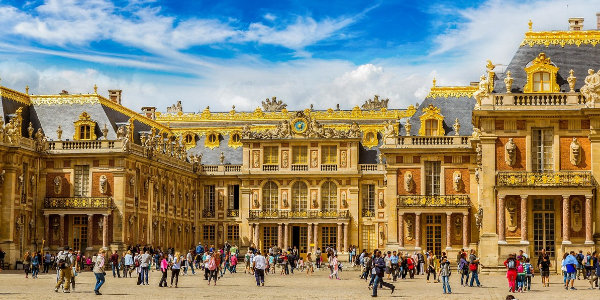 From 1682 till the French Revolution in 1789, Versailles Palace was the principal royal residence of France under Louis XVI. Now a UNESCO world heritage site Versailles Palace has become the Museum of History, most popular for its hall of mirrors and its world class art collection.
5. Notre Dame Cathedral (UNDER RENOVATION)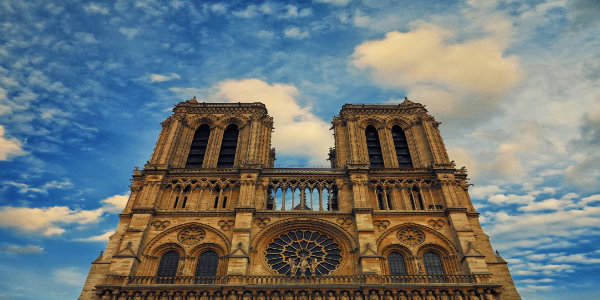 This iconic Gothic cathedral is a must visit for every tourist. Unfortunately it is not open for public since April 2019 incident of fire, but we hope it will be open soon.
6. Disneyland Paris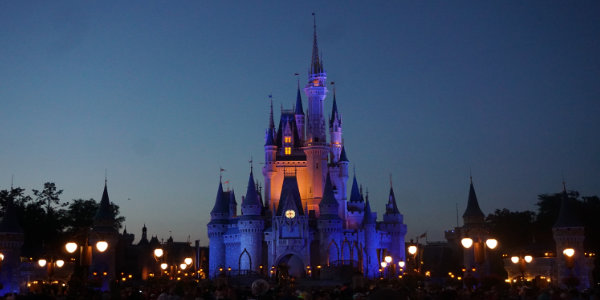 Does that even require an introduction? No matter your age, you will definitely love the roller coasters, the shows, the music everything that there is in the world of Disneyland. Do not forget your camera for you may just hug a Mickey Mouse on your trip. Watch out for the ears!
7. Catacombs of Paris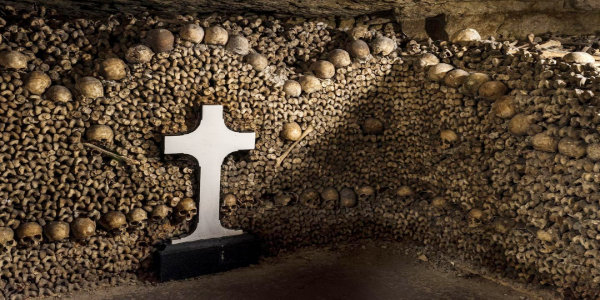 Ever wondered what lies beneath love charged streets of Paris? Catacombs are a series of underground tunnels which hold more than 6 million Parisian's skeletons. At a time when Paris's cemeteries were over stuffed a decision of using these 13th century tunnels was made which is now a popular tourist spot. The city stopped burying bones in Catacombs in 1860 but some very famous people are buried there.
8. The Latin Quarter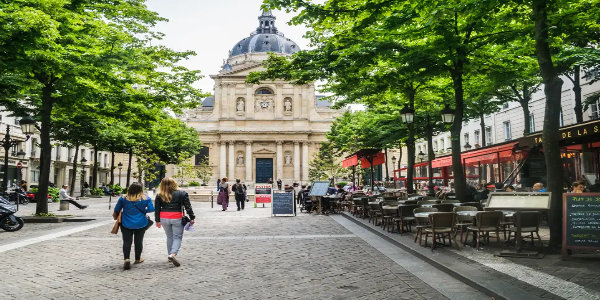 If you are wondering where to enjoy some fresh air with city bustles go to the Latin Quarter for some student cafes and pubs. It is also famous for its bookshops and the popular Shakespeare & Company. Just in case you were a history fan, you must know that the Latin Quarter dates back to 52 BC and till date remains to be a popular tourist place.
9. Montmartre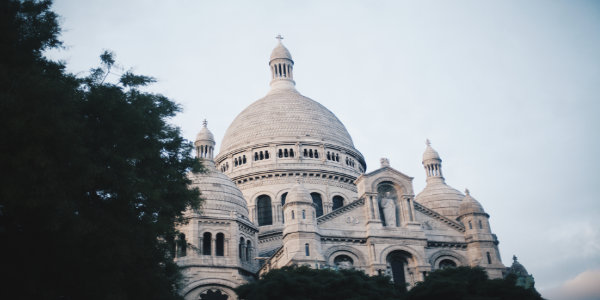 Go for a strolls at Montmarte and on your way take your time to see small bakeries, thrift shops, book stalls. Enjoy the music and graffiti and walk till Rue Druvet meets Rue Gabrielle. Generally people visit Montmarte to see the beautiful Sacré-Cœur basilica, a white doomed church which is not only an architectural treat but also offers a breathtaking view of the city from the top. Montmarte is not just about Sacré-Cœur basilica it is beautiful in its own sense and is definitely worth exploring.
10. Musee De L'orangerie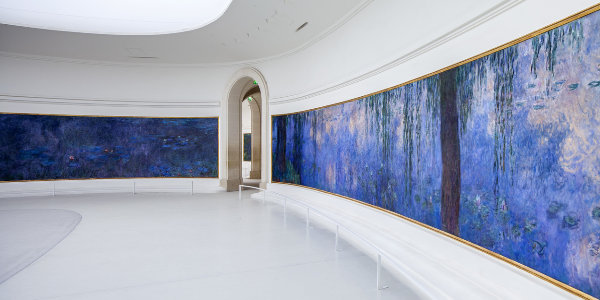 One of the many under rated museums of Paris is Musee De L'orangerie. If you like visiting museums with peace and devouring each painting then Musee De L'orangerie will not disappoint you with its amazing collection of impressionist and post impressionist paintings plus it is less crowded giving you your own space and time to marvel at each painting.
11. The Windows of Sainte-Chapelle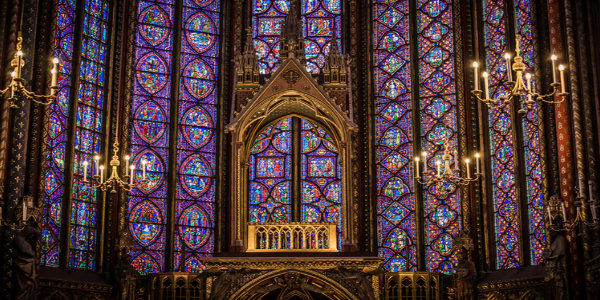 On a short distance from Notre-Dame is a chapel based on Gothic theme which originally housed Christ's crown of Thorns acquired by King Saint-Louis. The stunning stained glass are arranged across 15 windows, each 15 meters high, the stained glass panes depict 1,113 scenes from the Old and New Testaments. It is one of the most remarkable sets of stained glasses this world has seen. Do not forget to take your camera to capture this beauty.
12. Belushi's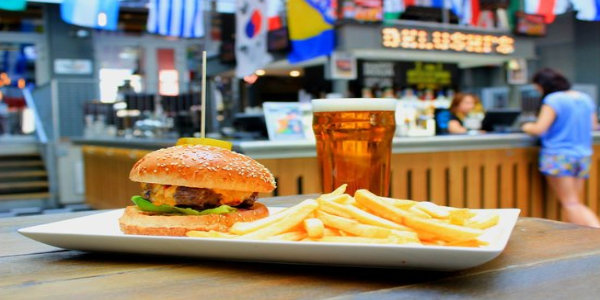 Europe can be expensive sometimes especially for drinking. Belushi is one of the few rare places where you can enjoy drinks at reasonable rates. It is a backpacker's bar situated at St Christopher's Inns hostels. You can enjoy beer pongs with your friends here, make some new friends or pre-party at weekend.
13. Rue Crimeux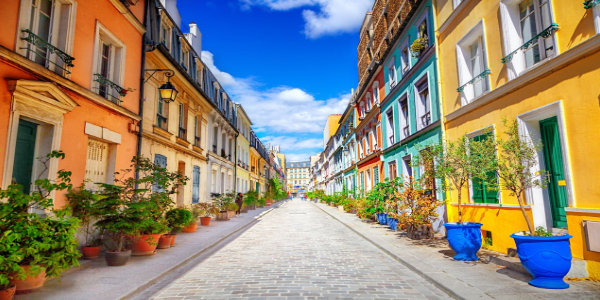 If you enjoy colorful lanes that shout art and love then do not miss Rue Crimeux, it's a colorful street where you can get some amazing pictures with your loved ones or simply enjoy talking a walk there.
14. Île Saint-Louis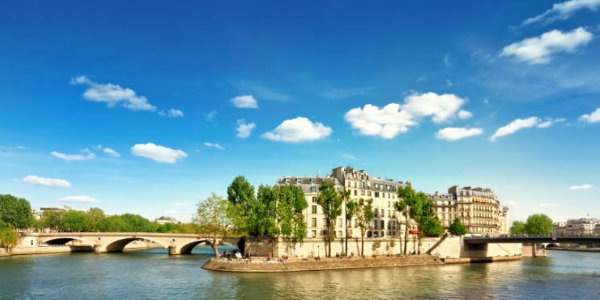 Generally overlooked, this island is a worth visit for less crowd, small book shops, musicians on the street, bakeries and beautiful boutiques. It has a French appeal to it without the bustling crowd. For the history lover in you, this was one of the first examples of urban planning built during the 17th century.
15. Bastille Nightlife
The alleys around Bastille are jam packed with number of pubs and bars which get a lot of young crowd during evenings. It has pretty much everything for everyone, be a girl cocktail bar to wine bars. One can easily go pub crawl at Bastille.
16. Marché aux Puces de St-Ouen
You can visit St-Ouen flea market and antiques fair for some beautiful, never seen before paintings, rugs, and antique tapestries. There is a chance of negotiating with the sellers in case you feel the prices are a little too much.
17. Cimetière du Montparnasse
For the adventurous ones can visit Cimetière du Montparnasse, the second largest cemetery after Père Lachaise. Famous personalities like Samuel Beckett, Captain Alfred Dreyfus, Jean-Paul Sartre and Simone de Beauvoir were buried here. Even the buried are a fascination in Paris.
18. Jardin des Tuileries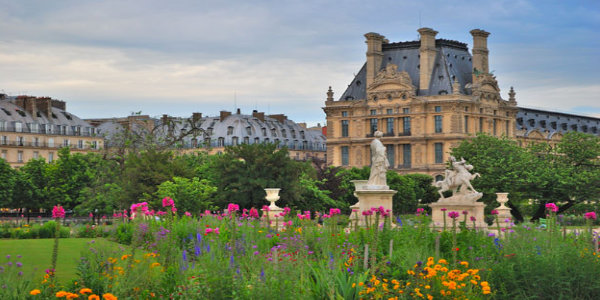 Give yourself a royal feel by enjoying a walk at the ever so grand Jardin des Tuileries between the Louvre and the Place de la Concorde. Relax with a book near the huge ponds at the garden.
19. La Promenade Plantee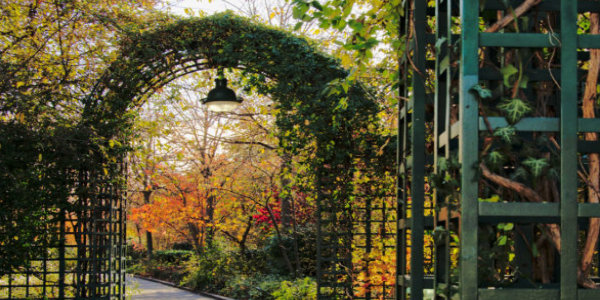 Walk or cycle by the green path. Yes, La Promenade Plantee is a first green space of its kind in Paris. It is a 4.5km path with lots of plants where you can bicycle with your loved ones and enjoy that what is soon becoming a rarity, some fresh, pure air.
20. Bibliothèque nationale de France (National Library of France)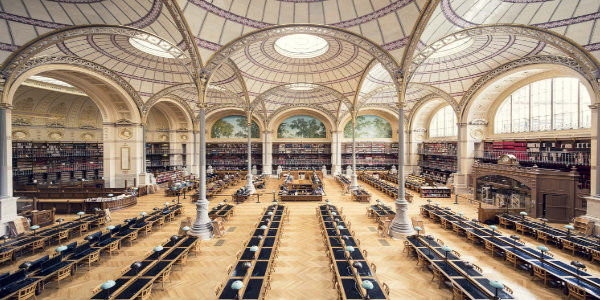 For all the book lovers that ever existed nobody ever said no to a library which at one point in history held the biggest collection of books in the entire world. If you are a book lover you must visit Bibliothèque nationale de France which dates back to around 1368 when it was founded by Charles V. Its massive collection on books of law, architect, design, economics and languages will leave you speechless and overflowing with love.
A lot of places from this list may require an entry pass which you can pre-book with your travel agent. There are many Europe tour packages from Ahmedabad which will include these places in your itinerary plus you can also include other things if you want.