Kids Weekend Out! Plan A Children Friendly Weekend In India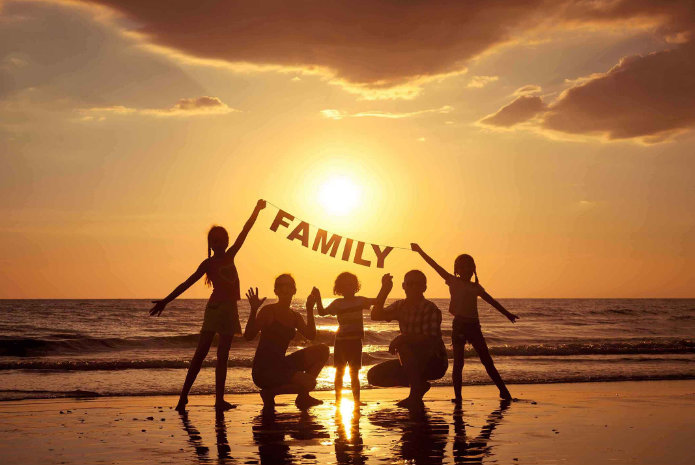 Planning a trip with children can require a lot of work so here is a list of top 10 places that you can consider staying at if you are planning a weekend getaway with your children.
1. Ananta Udaipur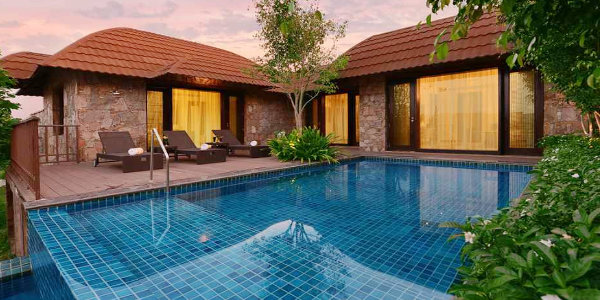 Set against the royal Aravalli hills Ananta Udaipur offers five-star luxuries. It is spread across 75 acres of lush greenery making it idle for a family trip. If it is difficult for you to travel outside the resort with children then this resort is perfect for you and your family as it offers special activity area for children, an outdoor swimming pool, and most importantly since the property is so wide spread a weekend here with children will neither bore them nor will you and your partner feel the need to leave the resort. It has everything for both children and the couple
2. Taj Aravali Resort and Spa, Udaipur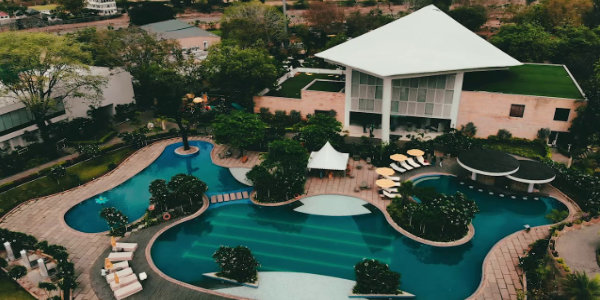 A list of luxurious and spacious five-star properties is incomplete without mentioning Taj Group of hotels. Taj Aravali, Udaipur is one of the best properties in Udaipur with stunning views of lily ponds from the most basic category of rooms. This 27 acres property is themed royal with the perfect touch of Rajasthan. From silk fabrics to forest essentials toiletries this property shouts luxury and royalty. The resort offers multiple activities for your family such as in house guides for heritage walk, cultural shows, astrology sessions, spa, two squash courts, and kids playing area, mini cinema theatre, air hockey, adventure sports, virtual golf, a mini football ground, paint ball arena and many more. Also, there is a separate swimming pool especially for kids besides one for adults so the parents do not have to worry about the safety of their children while they can enjoy their own leisure time. Irrespective of the age of your children, Taj Aravalii Udaipur will have something to keep them busy while you and your partner take that much needed break.
3. Westin Pushkar Resort & Spa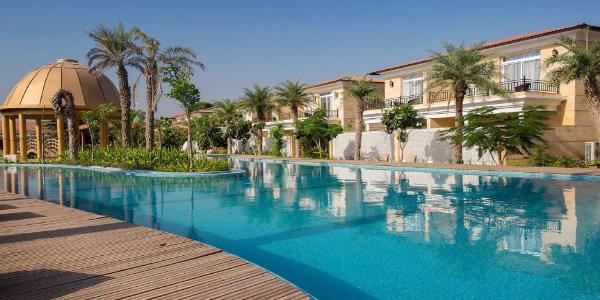 If you are planning to visit one of the oldest cities of India dipped in serenity and culture. Pushkar is a good option.  A popular pick by international tourists, Pushkar is home to a number of temples, 50 bathing ghats, Anna Sagar lake and Ajmer Shariff (shrine of the revered Sufi saint, Moinuddin Chishti). Pushkar is unique not just for the holy vibe but for its down to earth, warming Rajasthani vibe with its unique colorful bazaars, local music and heartwarming hospitality. Westin Pushkar Resort and Spa is a modern oasis for those who like the balance of traditional culture and modern infrastructure. The resort offers private pools in selected villas, plush furniture and remarkable wellness and renewal spa to shake off that stress from generally bustling routine.  Majority of rooms offer either a mountain or a garden view. Kids and adults both can enjoy the diverse culture that Pushkar offers as a change from the roller coaster rides and maybe try camel safari rides. Westin Pushkar offers five-star luxury services in the middle of desert and it can't get more exotic than that.
4. Holiday Inn Resort Goa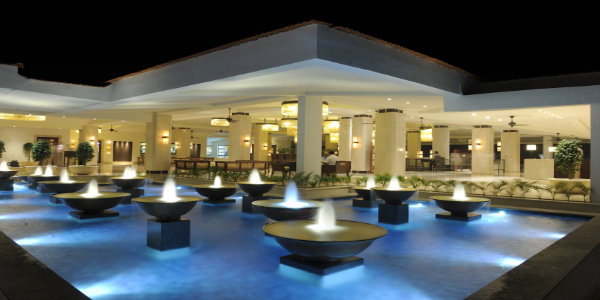 Well Goa is different when you visit it with friends, different when you go on a honeymoon and altogether different when you take your children along with you. When with kids, every parent wants to pick safe, clean and a spacious property which offers amenities that both kids and adults can enjoy without travelling a lot thereby saving time and energy. The resort offers spacious rooms with balcony and pool views, has a games center, kids playing area, a private beach to soak up the sun or make sandcastles with your kids. You can enjoy the spa services, a private on beach, long pending dinner date with your partner, well assured that the kids are in the same property tucked in bed or take them along with you to enjoy some cultural shows that are hosted by the resort. Holiday Inn located in Cavelossim, along Mobor Beach is a good option to consider while booking a domestic tour package.
5. JW Marriott Walnut Grove Resort & Spa, Mussoorie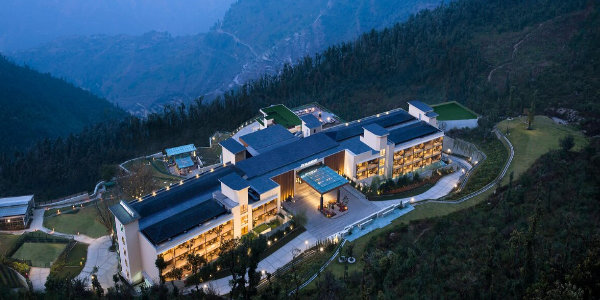 The breath-taking and jaw dropping beauty of Himalayas served to you with five-star luxuries and comfort is a dream come true for every parent who wants to make their kids experience pure, fresh air before it completely disappears from planet earth. If you want to enjoy Uttrakhand's famous hill station Mussoorie with ultra luxury then JW Marriott Walnut Grove Resort & Spa, Mussoorie is a beautiful option for a weekend trip with children. The five-star resort offers unique multiple dining option, in-door pool, entertainment  center, gaming consoles and a bowling alley besides the spacious rooms and spa facilities and this is just the resort we are talking about, when the majestic views of mountains are added this just becomes surreal altogether.
6. Park Hyatt Goa Resort and Spa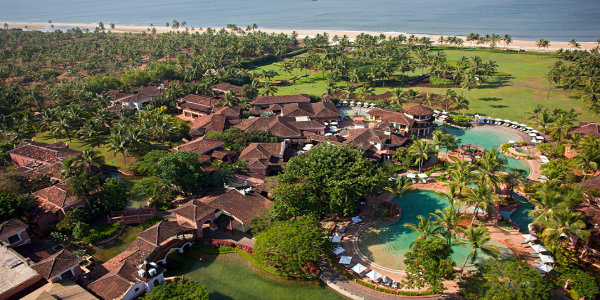 Park Hyatt Goa Resort and Spa is another lovely option for a weekend in Goa with kids. Rated five-star, Park Hyatt is spacious with amenities like a private beach of the resort, golf course, diving, snorkeling, sauna, swimming pool, billiards room, cycling, table tennis , in-door swimming pool just to name a few.
7. Novotel Imagica Khopoli Maharashtra
For that perfect fun filled getaway Novotel Imagica Khopoli in Maharashtra is a treat not to be missed. Kids and adults are known to enjoy India's famous adventure park Imagica, just the same and what better than to stay nearby and enjoy five-star services in the hotel. Novotel Imagica will make your kids smile wider as soon as they enter they hotel when the resort's mascot, Tubby, and other colorful characters will welcome them in style. From pottery classes to nail art to Zumba and pool table, Novotel Imagica Khopoli is a treasure of fun. From views from the rooms can be of the theme park, resort pool or the mountains depending on your pick.
8. Neemrana Fort Palace, Delhi-Jaipur Highway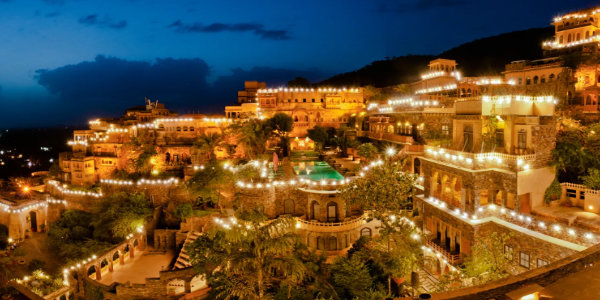 Built in 14th century Neemrana Fort was restored from ruins in 1991 and currently is one of most popular heritage hotels near Delhi-Jaipur Highway. It has 72 rooms/suites, a pool, spa area, an amphitheater, hanging gardens, rooftop garden and rooms with provide exclusive views.
9. Wonderla Resort, Bengaluru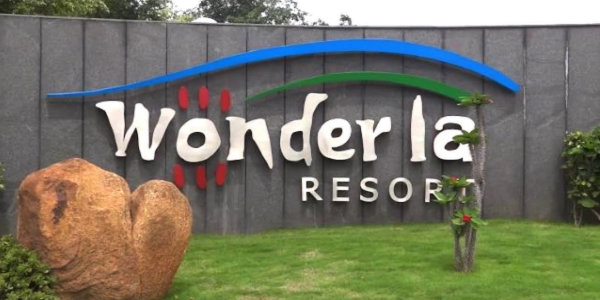 Wonderla Resort in Bengaluru is another good option for your family if you want to visit the famous Wonderla amusement park which is situated right in the backyard of this resort making it easier for you and your kids to enjoy the rides at amusement park and relax in the hotel. Though it is hard for kids to leave the fun at an adventure park even if they want to relax in the hotel, there is a swimming pool, a kids playing area and a spacious sports playground.
10. Orange County, Coorg
A very popular pick for families looking to relax, unwind and simply be in the lap of nature, Orange County in Coorg is a man-made heaven for nature lovers. Set deep around plantations, this resort offers various cottages and villa some having a private pool, a living area and utter space to break the routine of a city crammed life. The resort offers various experiences like bird watching, nature walk, village tour, plantation walks and many more. Properties like Orange County takes one back in time where nature is still pure and the senses are still floating.
So planning a weekend getaway with kids shouldn't be that hard with properties like these which keep the young energies occupied while you and your partner relax and take that much needed break.