11 Unique World Festivals You Should Visit At Least Once
Apart from scenic sights and beautiful landscapes, one of the factors that give the best feeling while being on vacation is to be a part of some local festival. Undoubtedly, festivities are the aspects of the world and every place has some or the other kind of festival and celebration.
Exploring these facets also becomes one of the most memorable experiences of an expedition. Well, those who like to be the part of a merry making crowd to enjoy the local cultural festivals and carnivals have lots of options in this regards.
Some of the world's most popular fiestas to explore during international tour packages include-
1. Carnival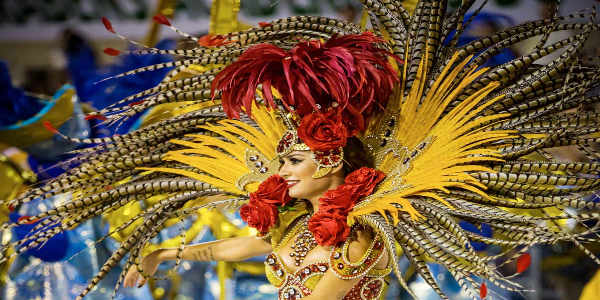 The sight of this festival is just overwhelming with enjoyments so high up in the air that it becomes irresistible for the spectators to stay apart. The popularity of this event could be known from the fact that it draws enormous visitors, reportedly millions every year who visit specifically to view this festival. The parades, live music, dance and show are unavoidable portions of the event thus making it vivacious and of course astounding.
When is it held? – This event is said to be conducted between February and March, before 40 days of Easter.
Where is it held? Rio De Janeiro, Brazil.
Key Highlights of the Festival- Parades, dancers, music, samba schools competition with annual themes.
Cultural importance- Initially, the event was celebrated as food festival being the last time to eat before the 40 days of Lent.
2. Holi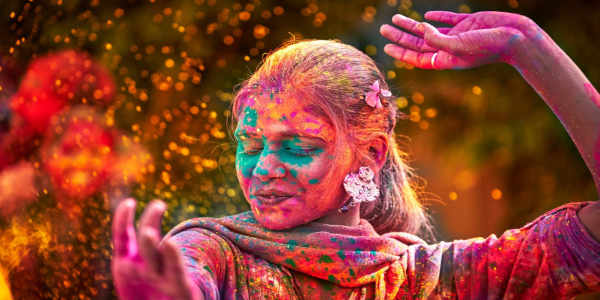 The festival of colors, Holi truly defines the colorful side of India. Though celebrated by every community due the level of enjoyment, this is majorly a Hindu festival, which could last for several days in particular states but is celebrated throughout the country with great pomp and show. People of entire nation on this day could be found painted in several colors. To get the best glimpses of this festival, one should visit the cities of Mathura or Vrindavan in India, where the celebration has its own charm. On the eve before the day of colors, people light up the bonfire performing rituals as a part of festival. There are various stories associated behind the celebration of this festival. One of them is to paying the tribute to Prahalad, who was a devotee and at the same time a follower of Hindu Lord Vishnu. On the other hand, the festival is also dedicated to the ultimate love between Radha and Lord Krishna. However, one would definitely enjoy getting the sight of this festival in India.
When is it held? Holi is celebrated generally between late February and mid March
Where is it held? India, Nepal and Pakistan.
Key Highlights of the Festival- Sparkling colors, paints, powdered colors, water guns, sprinklers and cannabis drinks.
Cultural importance- Victory of good over evil.
3. La Tomatina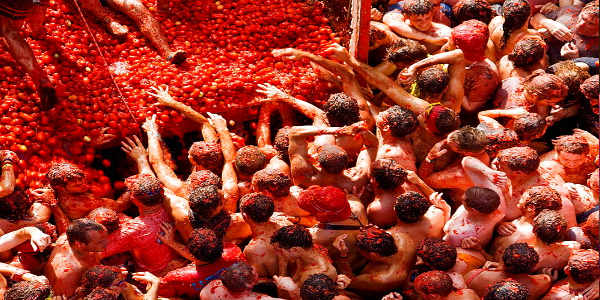 If Holi is the festival where everyone is bathed with colors or getting hit by water balloons then La Tomatina is the festival where the participants will get targeted by bunches of tomatoes. In fact people should expect encountering with tomatoes from anywhere in the air. The festival has gained lots of popularity over the years due to nature of its celebration. There's complete mess everywhere around during the festival day. Loads and loads of tomatoes are carried within trucks to supply the people to enjoy the celebration. However, there are certain rules implemented with this festival. Firstly, one should not use any hard object to throw at people. Secondly, the tomatoes should be perfectly squeezed before throwing. Thirdly, one should maintain a safe distance from tomato trucks and lastly, the celebration needs to stop at the sound of starter pistol.
When is it held? Last Wednesday in August every year.
Where is it held? Valencia, Spain
Key Highlights of the Festival- Tomato fight, taking place between 11 am and 1 pm.
Cultural importance- Started way back in 1945 after the tomato fight between local boys and a musical performer.
4. Harbin Ice and Snow Festival
This one is for those who are artists by heart. Harbin international ice and snow fest is the largest snow and ice festival in the world. Artists from all around the world participate in this festival to showcase their beguiling creativity. As per the reports, about 20 million visitors come here from around the globe to enjoy this spectacular event. Astoundingly, more than 200000 cubic meters of ice and snow are provided for this festival. Apart from these, the event has a fresh and new theme every year.
When is it held? Every year on 5th January
Where is it held? Harbin, China
Key Highlights of the Festival- Artistic sculptures from ice and snow
5. Mardi Gras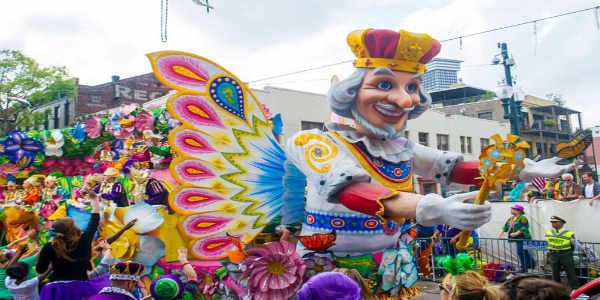 This festival could be regarded as an exact replica of the Carnival celebration. There are various places where this festival is organized. Aboriginals fondly name it as Fat Tuesday, which could last for months. To be precise, the event is initiated right from the Thanksgiving Day with private balls, followed by New Year eve. Eventually, there are various activities that one could enjoy such as MOM's Ball and Orpheuscapade Ball along with annual Galactic concert. Further, visitors can also enjoy Krewe of Muses Parade, Rex and Zulu Parade, Krewe of Julu Parades and Krewe of St. Anne.
When is it held? Anytime between February and March
Where is it held? Although there are various places, but the most popular event is celebrated at New Orleans.
Key highlights of the festival- Parades, krewes, music and events.
Cultural importance- A celebration to initiate the days of Lent.
6. Songkran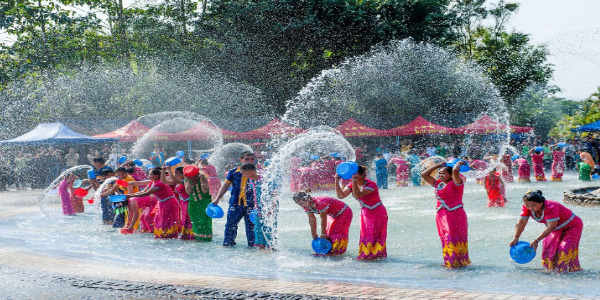 If La Tomatino is all about tomato fight then Songkran is the celebration of water fight. This event is mainly celebrated on the arrival of New Year and lasts for three days. During this time period, the entire nation is closed and people are engaged in enjoying the water fight. Whether someone is a spectator, a participant or even a visitor, no one can escape from being wet. This one of its own New Year celebration is so popular that it attracts various tourists from all across the globe.
When is it held? Every New Year
Where is it held? Entire Thailand
Key highlights of the festival- Mobile Tuktuk with water
Cultural importance- The event is mainly celebrated with a hope of good rainfall, symbol of fertility and the removal of poor things by pouring or splashing water.
7. Glastonbury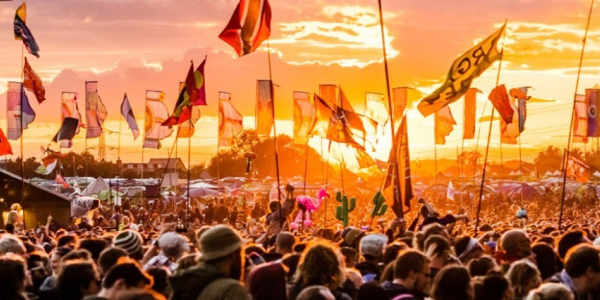 This one's the fest that will be definitely loved by every music enthusiast. Organized every year Glastonbury houses some of the world's best artists who perform their best to amuse the visitors attending this event from all across the world. Apart from music, the visitors also can take pleasure of dance, comedy, shows, circus, theaters, cabaret and lots more. The popularity of this music and art festival could be known from the fact the even after having 150,000 tickets and 900 acres of land, one cannot expect to get tickets after an hour!
When is it held? June last weekend
Where is it held? Pilton, England
Key highlights of the festival- Dance, music and various other entertaining shows with lots of camps for accommodations
8. Oktoberfest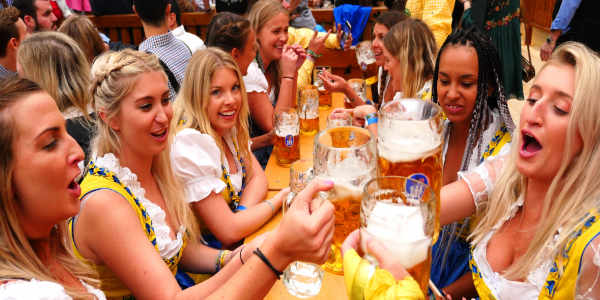 Fond of booze? Well, there's lot to explore at Oktoberfest that includes varieties of beers accompanied with salted biscuits called pretzels. This two week festival attracts tremendous beer lovers from all across the world. On an account, millions of liters of beers with varieties are arranged to cater the interested visitors of course on a payment basis.
When is it held? Every September for two weeks
Where is it held? Munich
Key highlights of the festival- Varieties of beers and snacks.
9. Hogmanay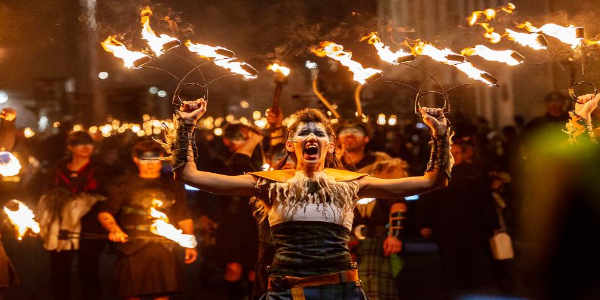 It's now a common tradition to celebrate the New Year. Almost every place has this practice. However, proving an exception over here, Edinburgh celebrates the last day of the year through its Hogmanay festival and that too with lots of activities. The event includes Viking procession, concerts, bonfires, carnivals and fireworks. This festival attracts lots of visitors too and hence one needs to have tickets and accommodations in advance.
When is it held? December 31st
Where is it held? Edinburgh
Key highlights of festival- Loony dook where one needs to be in funny costume
10. Krampusnacht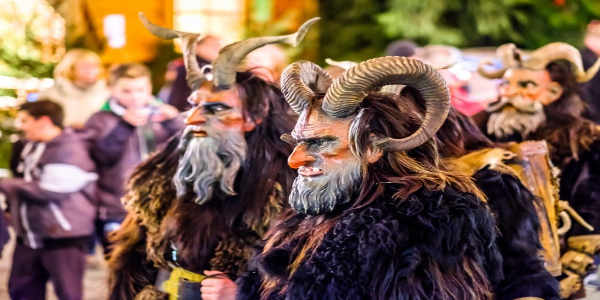 The one iconic figure, which flashes in mind when mentioned about Christmas, is Santa Claus. Isn't it? Well, in Europe, apart from Santa there is one more figure associated to Christmas. He's spooky and in fact he is a demon. The locales call it as Krampus. So, this festival could be regarded as a horrible or haunted Christmas celebration. As per the story, Krampus is the demon who hunts bad children to fill up in his sack. And just opposite to Santa, who offers cookies, cakes and gifts to good boys and girls, Krampus gives coal and birch branches to bad boys and girls.
When is it held? December 5th
Where is it held- Central Europe
Key highlights of the festival- A giant with horns on the head.
11. Bonnaroo music and art festival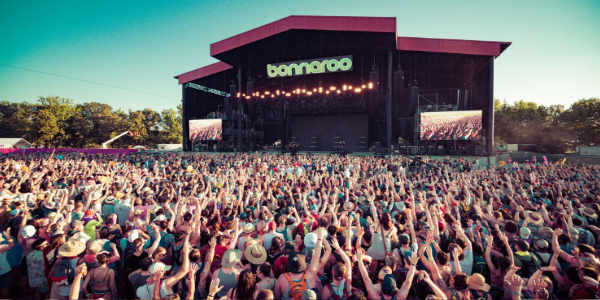 Another music event in the list is for Bonnaroo music and art festival. With its 10+ stages of music the event also promotes "go green" culture and supports efforts for eco-friendliness. In fact, it donates $1 from every sold ticket to such environment friendly campaign. The festival has been inspired after musical events like Woodstock and Monterey Pop. The diversity of the festival could be imagined from the fact it is organized on whopping 700 acres of land! Besides, visitors would also come across karaoke, late night parties, Ferris wheel, silent disco, refreshments and beverages, comedy and cinema tents and lots more!
When is it held? Every June
Where is it held? Manchester, Tennessee
Key highlights of the festival- Various genre of live music by performers, celebrities appearance, food and entertainment.
When one's international tour packages is included with experience of local festivals, events and celebrations, the vacation is sure to become remarkable.