Hollywood Celebrities Top 20 Favorite Holiday Destinations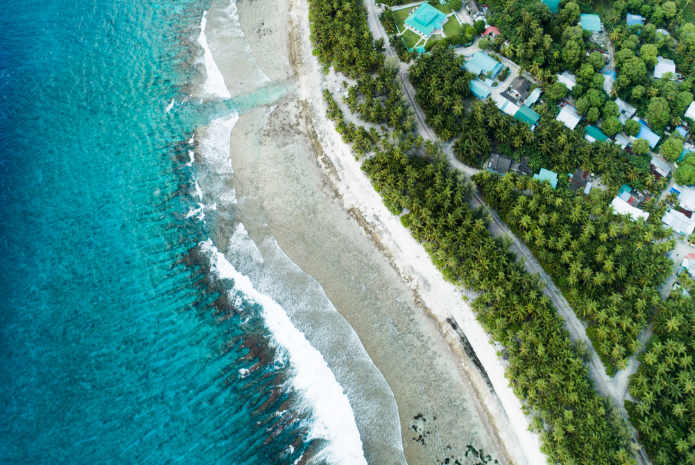 Celebrities get to travel a lot to shoot films and ads. But on those tours they don't get to explore the destination. Even if they spare some time they can't cover the whole place. So just like tourists celebs also plan holidays to spend time with their loved ones. Some celebrities plan holidays to get away from the cameras and crowd and to enjoy complete freedom. Most of the times, celebrities are very selective about choosing their holiday destination not just to avoid crowds but to create memories much like all of us.
Here is a list of destinations where Hollywood celebrities prefer to travel. Get inspired from this list and choose your next International holiday package with your loved ones.
1. Cabo San Lucas, Mexico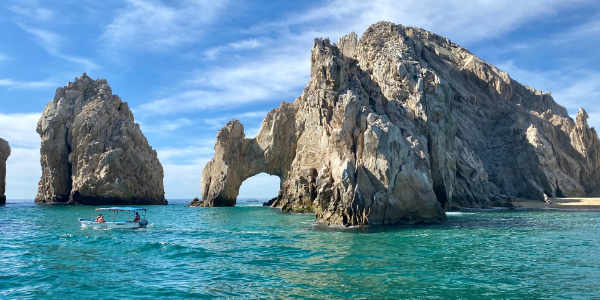 Popular Experiences: Cabo san Lucas has the most world-famous DJs playing their best at the parties for tourists. There are many big shot celebrities visiting this place for having best of their parties and nightlife. Every year the number of tourists keep increasing in this place. The local restaurants and beach bars are to be found in most this place.
Popular Hotels: Grand Fiesta Americana los cabos, ME Cab by Melia, Haceinda del Mar los cabos and many more fantastic resorts and luxury hotels are there to stay.
2. Mykonos, Greece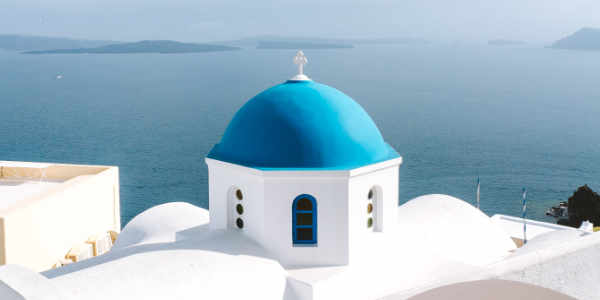 Popular Experiences: Mykonos is an island that is definitely in the top list of all the celebrities. Some of the best experiences to have here are enjoying sun baths, seaside foods, cosmopolitan atmosphere and beautiful sun sets and its lively nightlife. Celebrities like Kendall Jenner, Bella Hadid, Gerard Butler, Ariana Grande and Leonardo DiCaprio adore this island.
Popular Hotels: Some of the best hotels to stay in Mykonos are Myconian villa collection, cavo tagoo, Mykonian Royal, Petasos beach resort.
3. Lake Como, Italy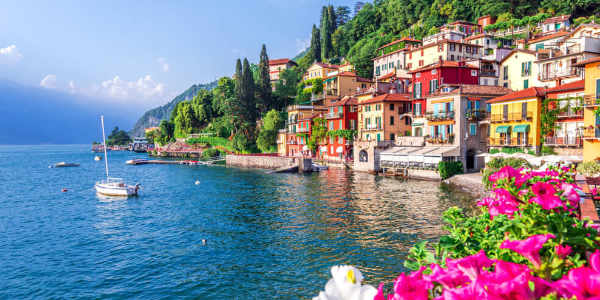 Popular Experiences: Lake Camo is a top favorite destination of celebrities for weddings. The place is known for its luxurious retreat and pretty towns. Wonderful scenery, spectacular coastal plane, ideal shorelines and picturesque gardens make Lake Como the A-lister celebrities' favorite holiday destination. Celebrities like Madonna, Declan Donnelly and Donatella Versace often visit this place.
Popular Hotels: Some of the famous villas are Villa Olmo, Villa Serbelloni and Villa Carlotta and some of the best hotels are in the pretty town of Bellagio, Grand hotel Tremezzo, Villa d'este, Mandarin oriental and many more.
4. Dubai, UAE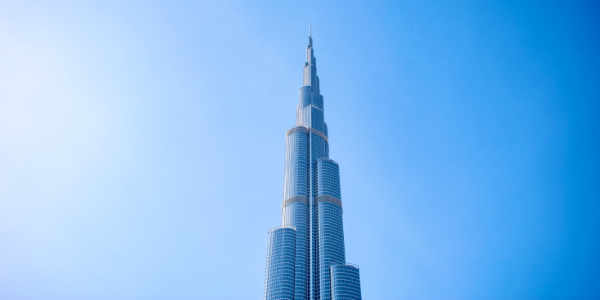 Popular Experiences: Dubai is known for its luxury shopping and nightlife. Celebrities from different parts of the world prefer coming to Dubai for its extraordinary hotels, modern architecture, luxurious shopping and thrilling nightlife. Place known for its famous Dubai Aquarium and underwater zoo to the Dubai Opera, theme parks, Burj Khalifa and several other options are available to explore in this city. Celebrities like Justin Bieber, Demi Lovato, Tiger woods and other many others have visited this place for a getaway.
Popular Hotels: Some of the famous luxurious hotels in Dubai are Burj Al Arab Jumeriah, Palm Atlantis, Five Palm Jumeriah Dubai and Rixos the Pal Dubai.
5. London, England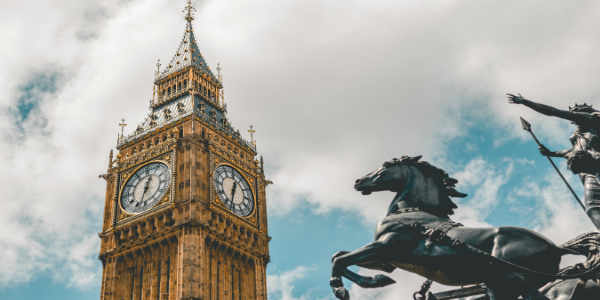 Popular Experiences: London known for its royal families is not only famous for tourists but it is also often visited by well known celebrities. Here you can look at the British art and culture, its diversity and vast number of lovely restaurants. Celebrities like Taylor Swift, Joe Alwyn, Bella Hadid and Kendall Jenner seen dining and exploring this majestic city.
Popular Hotels: Some of the top luxury hotels in London are The Savoy, The Dorchester, The Brown's and The Langham, London.
6. Jamaica, Caribbean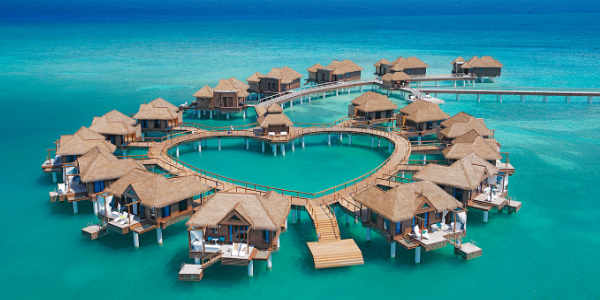 Popular Experiences: From Crystal clear water, stunning corals, sandy beaches to green mountains you can experience the best of nature in Jamaica. Many celebrities prefer coming to this place to relax and enjoy their vacation. The local Jamaican food cooked with spices of Africa, its seafood and local restaurants are most adored by the tourists here. You can have some great experiences like Mountain climbing, dancing to Jamaican music at the local bars and relaxing at the beach side are ideal. Celebrities like Selina Gomez, Rita Ora and Justin Bieber pay visit to this place quite often.
Popular Hotels: Some famous popular hotels in Jamaica are The Caves Hotel at Negril, Sunset at the palms- Negril, Sandals Caribbean Resort & Private Island- Montego Bay and Hilton Rose Hall Resort & Spa, Montego Bay.
7. Las Vegas, Nevada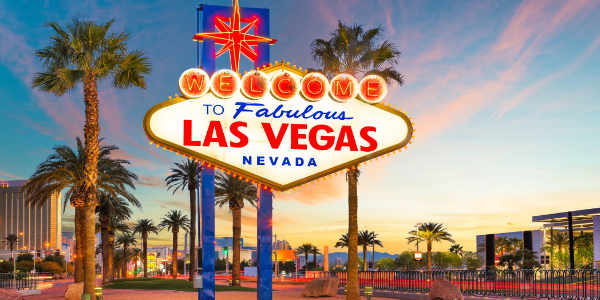 Popular Experiences: A resort city in Nevada is full of unlimited entertainment. The city is known for its vibrant nightlife, 24 hours casinos, relaxing spa, sophisticated golf courts, theme parks and various number of events. The city is also popular for its art and literature, TV Shows and music concerts. Las Vegas is a place where various top Hollywood celebrities live and take a four hour drive to Hollywood. Celebs like Kendrick Lamar, Miley Cyrus, Gwen Stefani and Pharrell Williams often take tours to this city.
Popular Hotels: Caesars Palace, Hard Rock Hotel & Casino Las Vegas, Palms Casino Resort, MGM Grand Hotel and Casino. These are some of the famous hotels in Vegas.
8. Coachella, California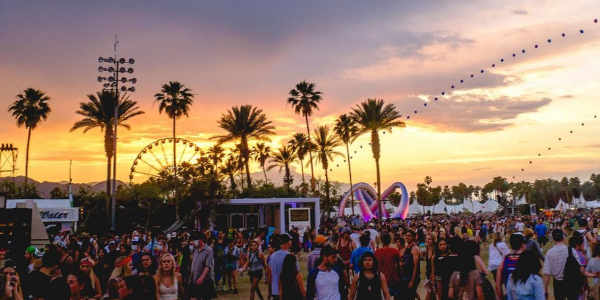 Popular Experiences: In the Riverside County of California there is the city's most popular Coachella that is most famous among celebrities for holidaying and partying. It is known as the fasting growing city today. The city that is famous for its Arts and Music Festival is held in April. Celebs like The Weekend, Beyoncé, Eminem, Rihanna, Kylie, Bella Thorne and Iggy Azalea have been performing at the event or holidaying at Coachella.
Popular Hotels: Some famous hotels here are Ritz Carlton- Rancho mirage, JW Marriott desert spring and spa and Hyatt Regency Indian wells resort.
9. Jackson Hole, Wyoming
Popular Experiences: Jackson Hole famous for its Stunning Mountains, fossils, and sceneries is an absolute treat to Nature lovers. It offers amazing adventure activities like paragliding, hiking, canoeing, horse riding or skiing and ice climb during winters. The famous Yellowstone National park where you can experience canyons, lush forests and stunning waterfalls. Harrison Ford, Matthew McCaughey and Sandra Bullock own houses in Jackson Hole.
Popular Hotels: Some famous hotels of Jackson Hole are Amangani, Four Seasons, Hotel Terra, Jenny Lake lodge and Rusty Parrot lodge.
10. Bora Bora, French Polynesia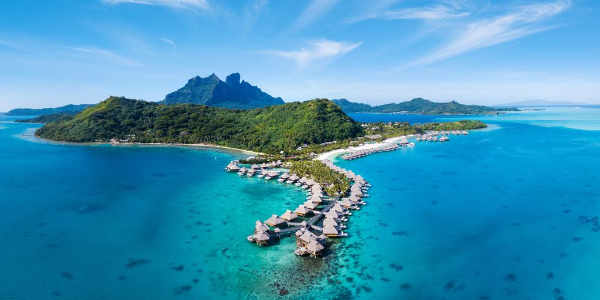 Popular Experiences: The Island is the lush jewel of French Polynesia. It offers various experiences like safaris, sunbathing, underwater dives, shark feeding, and swimming at beaches. It is a perfect island for romantic dates and a perfect honeymoon destination. It is definitely at least once a lifetime visit. Sophie Hunter, Nicole Kidman, Justin Theroux, Keith Urban, Jennifer Aniston and many other A lister's love this place.
Popular Hotels: Some well-known hotels in Bora Bora are Four Seasons resort Bora Bora, St. Regis resort and Conrad Bora Bora.
11. Miami, Florida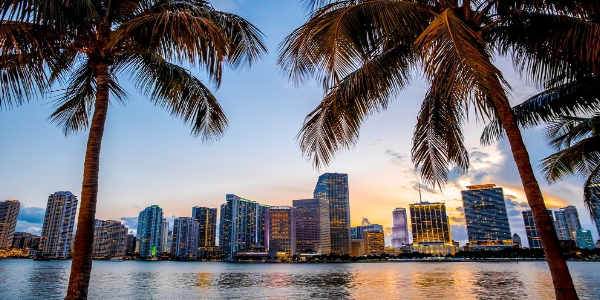 Popular Experiences: Miami known a one of the liveliest cities in Florida is known for its great nightlife, entertainment venues, art galleries and lovely beaches. In the evening the streets are filled with trendy nightlife and visitors all glammed up to party. Once can do activities such as Art Deco District, visit the zoo, shop at the modern shopping complexes, go deep-sea fishing, play golf and tennis. Celebs like Pitbull, Ricky Martin, Jennifer Lopez, Alex Rodriguez and David Beckham are often found indulging in the fun activities the city.
Popular Hotels: Hotels like Hotel south beach, the villa casa casuarina, Faena hotel and Fontainebleau hotel are some of the luxurious and popular hotel to stay.
12. Paris, France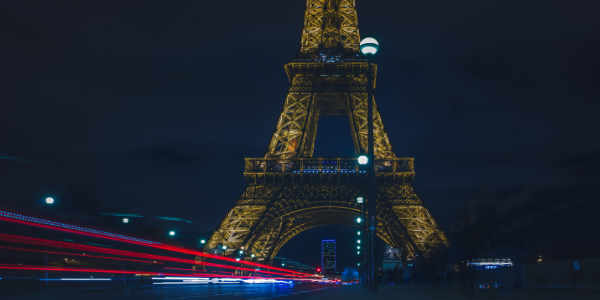 Popular Experiences: Paris, the city of lights offers Art, Fashion, culture and luxury is a perfect getaway place for many celebrities. The city is filled with luxury showrooms, museums, monuments, art galleries, architecture, grand shopping, mouthwatering food and fabulous boutiques. Visit the Eiffel Tower and Sainte Chappelle with your loved ones. La Vallee Village, One Nation Paris, and Hermes are the best places to shop at. Gigi Hadid, Emma Stone, Dakota Fanning and Rihanna are frequent visitors of Paris.
Popular Hotels: Some of the popular hotels to stay in Paris are Le Bristol Paris, Maison Souquet, Le Narcisse Blanc Hotel & Spa, The peninsula Paris and many more such wonderful stay to make your holiday just perfect.
13. Bahamas, Caribbean
Popular experiences: Bahamas is the famous Caribbean island among celebrities. A perfect beach destination for relaxing and have a luxurious holiday. Sail across the tropical island in blue waters and party at the top of Atlantic resort is in all travelers wish list. You can enjoy water sport activities like scuba diving, snorkeling along with luxury shopping. Kevin Hart, Aaron Paul, Katie Holmes, Mariah Carey, John Legend, and Fergie are some celebrities who love spending their vacay in this island.
Popular Hotels: Famous hotels and resorts in this Caribbean island are Rosewood Baha Mar, The Cove, The ocean club by Four Seasons and sandals royal Bahamian.
14. Maldives, South Asia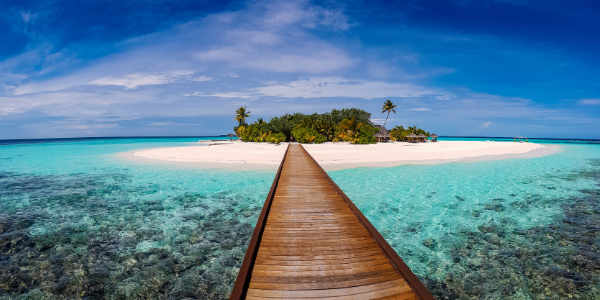 Popular Experiences: Maldives and island in the Indian Ocean is a glamourous beach vacation for celebrities. The picturesque white sands, crystal clear blue water and lust greenery makes a perfect romantic holiday destination. You can do activities like dolphin spotting, boat ride, water activities can be done here. Celebrities like Sophie Turner from Game of Thrones, Cristiano Ronaldo, Philip Schofield and Ronan Keating are known to visit Maldives often.
Popular Hotels: Some of the famous popular hotels and resorts in Maldives are Niyama Private Islands Resort, Anantara Kihavah Resort, Coco Prive Island and Kuramathi Island Resort.
15. The Hamptons, New York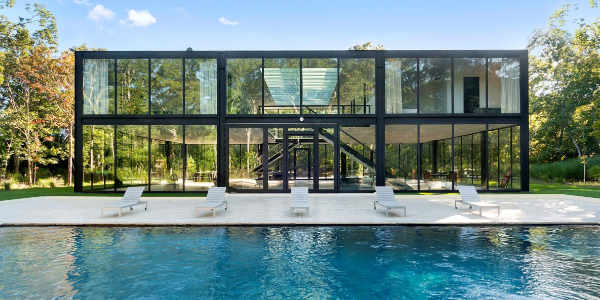 Popular Experience: If you think of summer then Hamptons is where you want to be. People from New York and various parts of the world come to Hamptons for a good summer warmth and sun bathing. Apart from the tourists, a lot of celebs are spotted in this place during summer. Along with sunbathing you can explore the beautiful restaurants and Bars, designer boutiques and shop from the galleries. Celebrities like Scarlett Johansson, Lady Gaga, Billy Joel , Hailey Baldwin and Jerry Seinfeld are often spotted a this place.
Popular Hotels: some of the famous hotels in Hamptons are Mill House Inn, Sole East resort, The Maid stone hotel, Gurney Montauk resort and The Hedges Inn.
16. Aspen, Colorado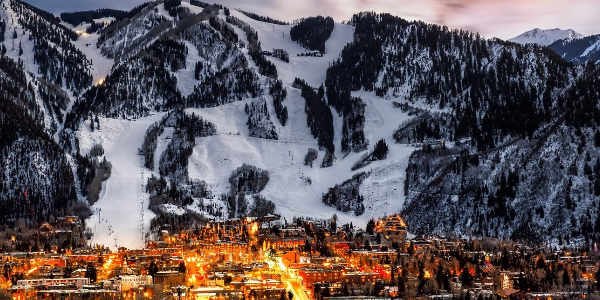 Popular Experiences: Aspen is known for its luxury holidays for celebrities. It is a beautiful Colorado Rocky mountain town and the river flows in the heart of Mountain forest. It has some of the most beautiful and luxurious resorts. You can do adventure activities such as Hiking, biking and horse riding. Not just for adventure but it is equally a very romantic place to get away with your loved ones. Kate Hudson, Kyle Richards, Will Smith, Mariah Carey and more are often spotted in this place.
Popular Hotels: Hotel Jerome, Limelight hotel, Aspen square condominium hotel and Stonebridge Inn are some of the well-known hotels in Aspen.
17. Hawaiian Islands, Hawaii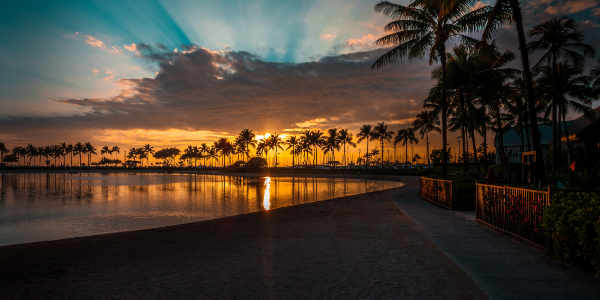 Popular Experiences: Hawaii known for its beautiful landscape has many adventure activities to offer. Its beauty is indescribable and that keeps calling for tourists over and over again. Hawaii along with black sand beaches and huge waterfalls it also has world class restaurants at Oahu that serves ravishing food. Cuisines from all over the world are to be found at the local restaurants. Oprah Winfrey, Drew Barrymore, Lucy Hale, Eva Longoria and Britney Spears love coming here for their holidays.
Popular Hotels: Famous hotels in Hawaii are The Kahala Hotel & Resort. Honolulu, Turtle Bay Resort. Kahuku, Four Seasons Resort Maui at Wailea and Wailea Beach Resort – Marriott, Maui.
18. Costa Rica, Central America
Popular Experiences: From its rich volcanic soil, Costa Rica is well known for its gourmet coffee, tropical beaches, wildlife, natural resources and serene waterfalls. Costa Rica is developing from its tourism along with protecting its natural resources. The restaurants serve fresh and tasty local food. Adventure activities like brisk high-altitude trails, surfing and rainforest hikes can be well experienced here. Matt Damon, Rafael Nadal, Leonardo DiCaprio and Jamie Oliver are often seen in Costa Rica.
Popular Hotels: Four Seasons Resort Costa Rica, Gaia Hotel and Reserve, Costa Rica Marriott Hotel San Jose, Hotel Punta Islita and Los Suenos Marriott Ocean & Golf Resort are some famous hotels here.
19. Marrakesh, Morocco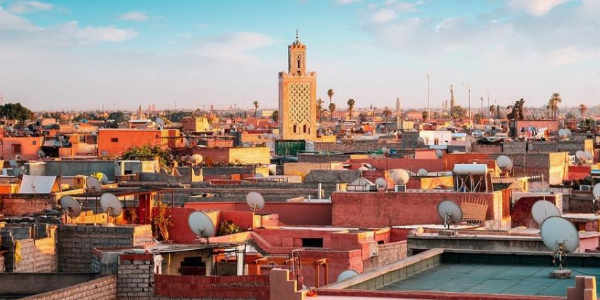 Popular Experiences: Marrakesh a heritage city known for some best museums, hammams, palaces, culture and souks. For the ochre dusted lanes it is known as the red city. It is a lively city with some very luxurious villas and resorts. Visitors can find their inner peace by visiting Medina a holy place in Marrakesh. Shop the handicrafts and see the ancient artistry heritage of caravan town. Cristiano Ronaldo, David Beckham, Usher, Katy Perry and Lily Allen have visited this place.
Popular Hotels: La Mamounia, Mandarin Oriental, Selman Marrakech, Villa des Orangers and Amanjena are very well known hotels in Marrakesh.
20. New Orleans, Louisiana
Popular Experiences: New Orleans located in Louisiana near Mississippi River. A vibrant city that is full on nightlife and live music concerts. Many concerts and festivals take place in New Orleans, the city gets illuminated with parades and street parties during the winter carnival. Experience the local cuisines and spicy flavor touch to the food. Sandra Bullock, Nicolas Cage, Harry Connick, Serena Williams, Kim Kardashian and Ciara love visiting this place.
Popular Hotels: Some famous hotels of New Orleans are Windsor court hotels, The Roosevelt New Orleans, Audubon cottages, International house hotels and the saint Hotel.