10 Indian Desserts to try!
Anyone in this world who has a sweet tooth will never want to leave India once they've tried the insane number of desserts that are famous in the country. No party, wedding, festival or celebration is complete without an Indian desert. Yes, we all love chocolate and waffles but ask an Indian about his/her favorite Indian desert and it won't be a surprise if he/she doesn't stop at one. Here is a list of top 10 Indian desserts to try.
1. Rasgulla, West Bengal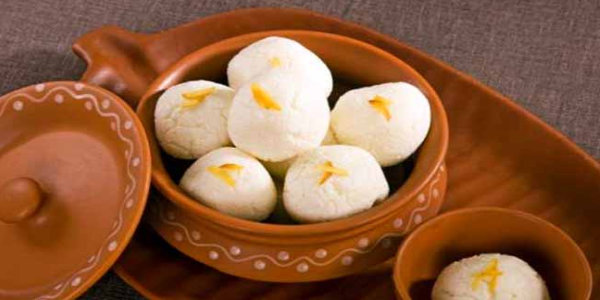 Let us safely say that Bengal is the dessert capital of the country. There are streets filled with dessert shops in Bengal serving the best local desserts. The famous Rasgullas from West Bengal are cottage cheese dumplings and semolina dough made till soft and fluffy and served in sugar. We bet you won't stop at one.
2. Malpua, Odisha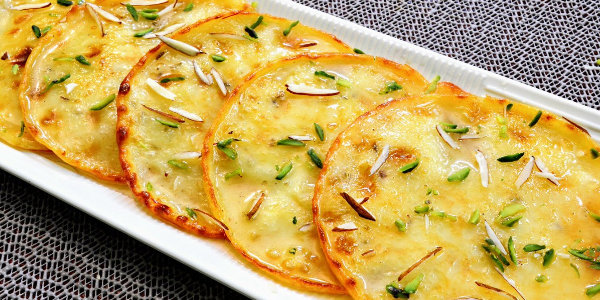 This pancake like dessert made of flour and semolina are deep fried and served in a sugar syrup to top it with another dessert called rabdi (sweet condensed milk with saffron). If you are visiting Odisha on a domestic tour package you must try the Malpuas there.
3. Petha, Uttar Pradesh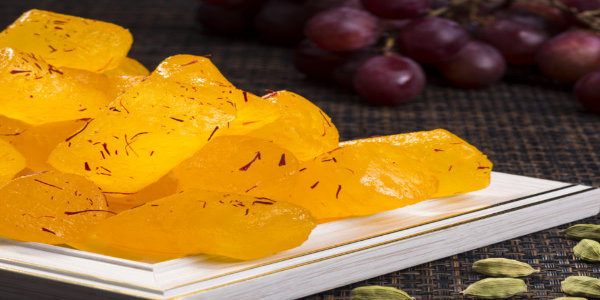 Another gift to India by the Mughal emperor Shah Jahan after the Taj Mahal are the world famous Pethas. It is a 350 year old dessert which continues to be loved by people of all age groups so we can definitely say it is tried and tested since centuries now. Pethas are dried pieces of ash gourd in lime water, cooked in sugar. Agra, Uttar Pradesh is famous for its Pethas.
4. Ghewar, Rajasthan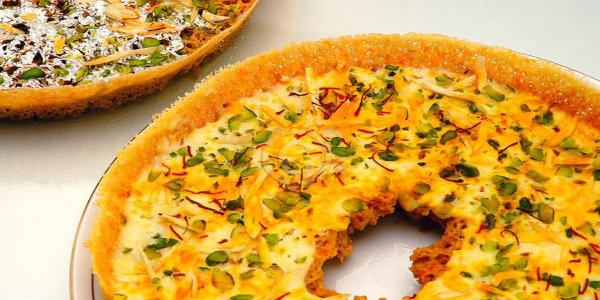 Ghewar is a round shaped sweet cake made from flour soaked in sugar syrup and is one of the most popular desserts of Rajasthan. It is associated with Rajasthani's festivals like Teej.
5. Puran Poli, Maharastra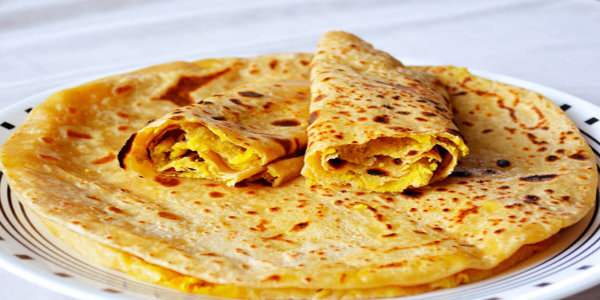 Puran Poli is a Maharastrian dessert made by sweet flat bread. The bread is stuffed with lentils and jiggery and then cooked. In Marathi, the stuffing is called Puran and the bread is called poli. It is common to make Puran Poli during Ganesh Chaturti (Lord Ganesha's Festival). Vedmi, Holige, Obbattu, Poli, Puranachi poli, God poli, Pappu bakshalu and, Bakshalu are the alternative names of Puran Poli.
6. Phirni, Jammu and Kashmir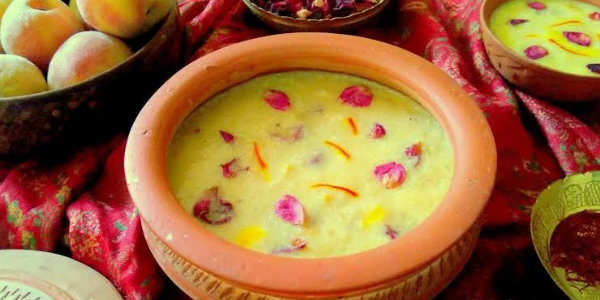 Popular during Eid and Ramazan, Phirni is pudding made of rice, wheat and milk. There are various kinds of toppings that go with it depending on one's wishes. Toppings include cardamom, raisins, saffron, cashews, pistachios, almonds or other dry fruits and nuts. Phirni also originated during the Mughal period and continues to be a national favorite. Jammu and Kashmir serves one of the most authentic Phirnis.
7. Basundi, Gujarat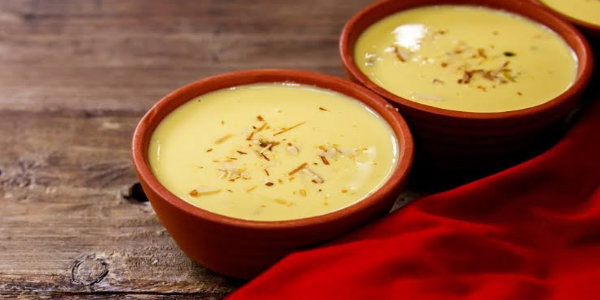 Gujarat is famous for a lot of things and food is one of them. One of the most popular and loved dessert from Gujarat is Basundi which is made by boiling the sweet condensed milk to reduce it into half and top it with saffron. Basundi is flavored with cardamom and nutmeg, with the addition of dry fruits. It is similar to Rabri which is another dessert from North India.
8. Pal Poli & Tirunelveli, Tamil Nadu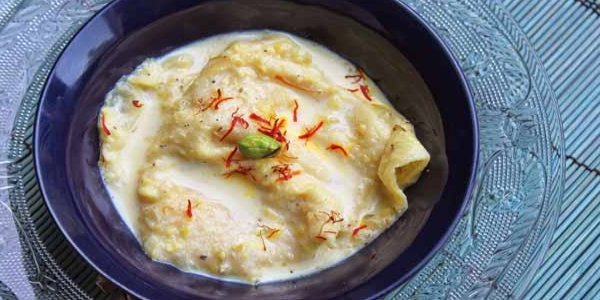 Pal Polis is flour roti (Indian bread) deep fried, soaked in milk and then warmed with condensed milk and saffron. Tamil Nadu's popular dessert is a must try, especially if you want to try a variation of rabdi, which is another famous Indian dessert made from condensed milk and saffron.
9. Pitha, Assam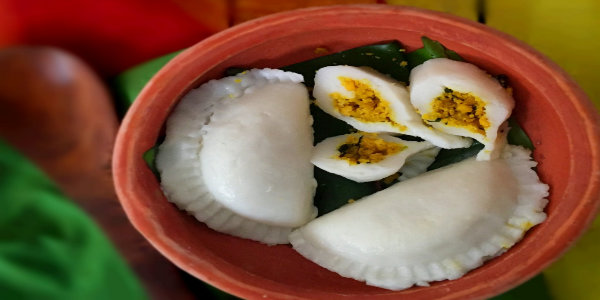 A household favorite in Assam and most commonly made during the festival of Bihu, Pitha is soft and chewy from outside and sweet and sticky with sesame filling from the inside. Pitha is also called Til Pitha because of the significance of sesame filling in it. The three main ingredients of Pitha are sticky rice, black sesame seeds and jiggery. Bihar, Bengal and Odisha have their own version of Pitha.
10. Peda, Uttar Pradesh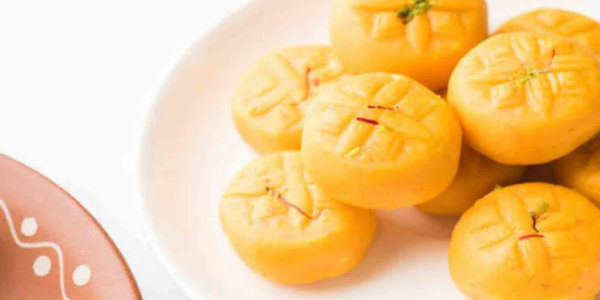 The city of Lord Krishna, Mathura is famous for a lot of things and one of them is its popular dessert, Peda. Pedas are offered to Gods and Goddess during festivals, rites, and are equally enjoyed at any occasion. Milk and sugar are its main ingredients and there are a lot of variations that have come up in Pedas such as chocolate Pedas, Safforn Pedas and Pista pedas.
The list of Indian desserts goes way longer than this and now almost every desert is available throughout the country but the authentic taste of any food item is in the place it has originated from. Indian desserts like Jalebi, Laddu, Soan Papdi, Kaju Katil, Halwa, and Kheer are world famous and now available in a lot of other countries as well. If you are visiting any of the above mentioned states as a part of your domestic tour package then do not forget to try these local delicacies.