Sri Lanka: The Perfect honeymoon destination!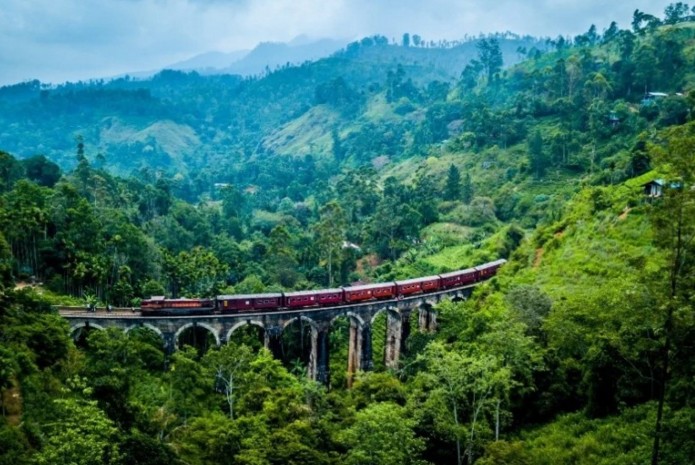 Islands with scenic beaches have always been a perfect combination for a honeymooner's trip. Honeymoon in Sri Lanka is all about exploring the vividness of nature. This travel guide of Sri Lanka will assist you in planning the most romantic vacation in 2021. Diverse landscapes packed with rainforests tickle and rejuvenate the fragrance of love!
Your Sri Lanka tour will be filled with romantic stays to tantalizing vistas to tempting moments; know everything that you got to before packing your bags and setting off.
Sri Lanka tourism is a valuable industry both economically and for the locals living in Sri Lanka. If you are looking forward to planning the Sri Lanka holiday in 2021, kindly refer to Sri Lanka honeymoon packages from our website.
Best time to visit Sri Lanka for honeymoon :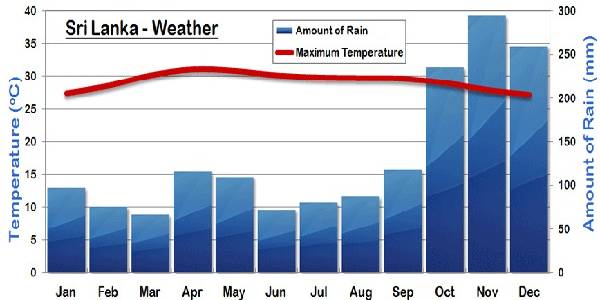 Image Source : https://www.go-lanka.com
Sri Lanka is a beautiful place filled with natural wonders, scenic beaches, and enthusiastic culture. For honeymooners, the best time to visit Sri Lanka is between November – April. It is the time where you can witness clear blue skies and lush greenery with astounding landscapes. The monsoon season usually starts in early May. According to your preferred season and convenience, you can choose from Sri Lanka tour packages. The pleasant weather of Sri Lanka makes it a perfect honeymoon destination for people looking for relaxation and adventurous enthusiasts.
Places to must-visit in Sri Lanka for Honeymooners :
Nestled in the lap of picture-perfect nature, Sri Lanka is home to the best honeymoon places. The touristic places of Sri Lanka are jazzed up with romance and untarnished beauty. There are endless options of romantic & pristine beaches, private hideouts, hills, tea plantations, and pleasant nature wearing the shades of turquoise and rust which makes a heartwarming welcome for honeymooners.
Here's a list of beautiful spots in Sri Lanka which are worth visiting if you are a honeymooner:
1. Nuwara Eliya :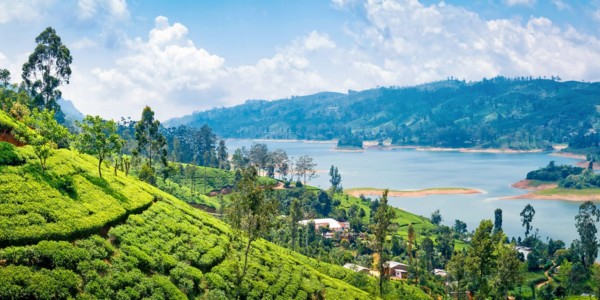 Image Source: https://images.thrillophilia.com
Nuwara Eliya is the most scenic touristic place in Sri Lanka which is also known as Little England. The city is home to beautiful highlands and ancient villages which makes it a must-visit place if you are a couple who loves being around nature and the countryside. The beautiful tea gardens and hilly mountainous areas offer tourists much-needed privacy and delight. Trekking in Kandy and hiking are some of the adventurous activities which you can try and also enjoy lip-smacking delicacies at beautiful restaurants in Nuwara Eliya. Kindly refer to Sri Lanka nature tour packages from our website if you looking forward to booking Nature's tour to Sri Lanka.
2. Yala National Park :

Image Source: https://www.worldatlas.com
Opened in the year 1900 and spread in over 12,600 sq km, Yala National park is famous for wildlife spotting and a must-visit place in Sri Lanka. Yala National park safari is a huge National park of Sri Lanka covered by grasslands, light forests, tanks, scrubs, and lagoons surrounding the Indian Ocean in the southeastern part of Sri Lanka. Here, you can spot varied species of wildlife creatures such as crocodiles, elephants, leopards, and around 130 species of birds. Despite its lush green environment, the climate in Yala is hot & semi-arid, and the temperature ranges from 26 degrees Celsius to 30 degrees Celsius.
3. Pinnawala Elephant orphanage :

Image Source: https://media-cdn.tripadvisor.com
While on your heritage tour to Sri Lanka, visit the Pinnawala elephant orphanage to witness how wild Asian elephants are taken care of. Pinnawala Elephant Orphanage is a famous nursery, orphanage, and captivating breeding ground for elephants. Located at kegalle town in Sabaragamuwa Province of Sri Lanka, the Pinnawala elephant orphanage has the largest herd of elephants in the world. It is one of the most beautiful places in Sri Lanka that is home to 93 elephants. This concept was brought up by the late Honorable Minister on the 16th of February, 1975. Here, you can spend a day with elephants by indulging in activities like Elephant bathing at the river and Fruit feeding to elephants.
4. Mirissa :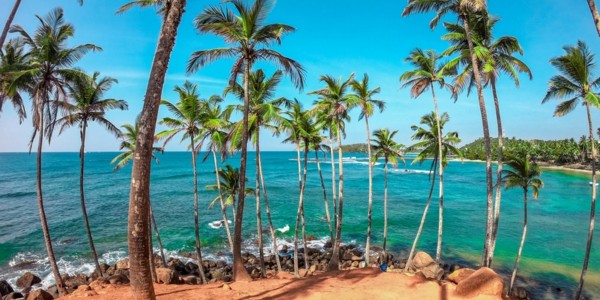 Image Source: https://images.unsplash.com
To experience Tranquility and beachy vibes, visit Mirissa. Mirissa is surrounded by golden sand beaches with palm trees on the shoreline, offering newlyweds a secluded tranquility vibe. Here, you can indulge in activities such as the Mirissa whale watching tour, boat tours, scuba diving, and the beautiful beach bars which are perfect for couples who love partying. Mirissa is famous for whale watching and the best time to go whale watching in Mirissa is between December to April.
5. Ella :

Image Source: https://cf.bstatic.com
If you are looking forward to rejuvenating in the lap of nature, Ella is the place for you. Planning your itinerary for a Honeymoon in Sri Lanka, Ella has to be on your top list if you are looking for a fun-filled refreshment, relaxation, and intimacy on your honeymoon. The intimate hideout in the hills of Ella, tea plantations, canopies of jungle safari, and beautiful waterfalls makes Ella one of the best tourist places in Sri Lanka. Ella has a rich bio-diversity and is dense with numerous varieties of plants & animals.
Places to stay in Sri Lanka:
From boutique budget hotels to 5* luxury options, there are several options for the best places to stay in Sri Lanka. Here's a guide of best resorts to stay in Sri Lanka:
1. Mahaweli resort :

Image Source : https://www.mahaweli.com
Mahaweli resort Kandy is one the best places to stay in Kandy if you are planning for a honeymoon trip to Sri Lanka. This 5* a luxurious hotel is a perfect combination of refined luxury with a touch of the old-charm ancient kingdom. Situated at a height of 490 meters above sea level, Kandy is called the hill capital of Sri Lanka which offers tourists a glimpse of incredible history and culture and truly depicts an authentic local life. Mahaweli resort is one of the leading hill country resorts in Kandy, Sri Lanka, which is strongly committed to sustainable environmental policy. The resort continually strives to find sustainable ways to save Mother Earth.
2. Araliya Greens :

Image Source: https://www.araliyaresorts.com
Araliya Green hills, Nuwara Eliya are one of premium resorts in Nuwara Eliya. The resort is nestled in misty mountainscapes with surrounding tea hills and healthy climes which will make your honeymoon more intimate and luxurious. Being a property that offers exquisite accommodation options, fancy restaurants, food court, shopping arcade, bars, and nightclubs; Araliya Green Hills effortlessly blends modern ease with true Sri Lankan hospitality and gives you a mesmerizing holiday experience. While booking your Sri Lanka holiday tour package, if you are planning to visit Nuwara Eliya then do book Araliya Green hills for experiencing an exotic honeymoon stay.
3. Tea Factory :

Image Source: https://www.heritancehotels.com
Heritance Tea Factory hotel is a beautiful honeymoon resort in Nuwara Eliya. It is listed as an international class hotel situated near botanical gardens, pristine waterfalls, parks, and dense forests. The perfect location of the Hotel provides honeymooners an opportunity to get close exposure to recreational activities. Rooms here are decorated with a modern yet tropical theme that perfectly captures the beautiful ambiance of the surrounding area. The hotel features a garden view restaurant that serves local & western cuisine. Experiencing High tea at Tea Factory, Tea plucking and Tea Tasting are some of the things to do on your Sri Lanka trip, which you can experience here at Heritance Tea Factory.
4. Oak Ray serene garden :

Image Source: https://exp.cdn-hotels.com
Oak ray serene garden hotel is a beautiful hotel in Kandy, Sri Lanka. The property is conveniently located within walking distance from the city center; honeymooners here can enjoy luxury blended with traditional elegance and a peaceful relaxing ambiance. Guest rooms here are connected with balconies or patios to enjoy the breathtaking views of Sri Lanka. Weather in Kandy during December – April is quite pleasant, which makes it a perfect place to visit for newlyweds. Your trip to Sri Lanka will be incomplete without visiting Kandy and experiencing cultural dance and the evergreen rainforest called – Udawatthakele.
5. Cinnamon Bey :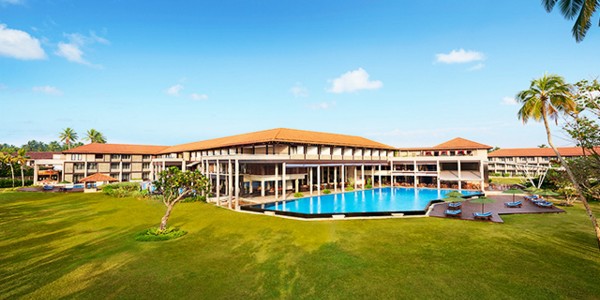 Image Source: https://cinnamonweb.blob.core.windows.net
Cinnamon Bey in Bentota is a beach hotel in Bentota, Sri Lanka. The hotel offers an expansive lush green space with a beautiful sea-view of Bentota beach; delightful cuisine with a unique culinary experience, luxury rooms, and stylish interiors makes it a perfect place to be in for honeymooners. Cinnamon Bey focuses on CSR and sustainable practices to save our Mother Earth. Your Sri Lanka tour will be incomplete if you miss out on staying in this beautiful property.
Things to do in Sri Lanka in your post-Covid-19 honeymoon trip :
On your post-Covid honeymoon trip to Sri Lanka, numerous tourist attractions in Sri Lanka will make your vacation memorable. Below are a few things to do which are must experience while in Sri Lanka:
1. Try different spa therapies :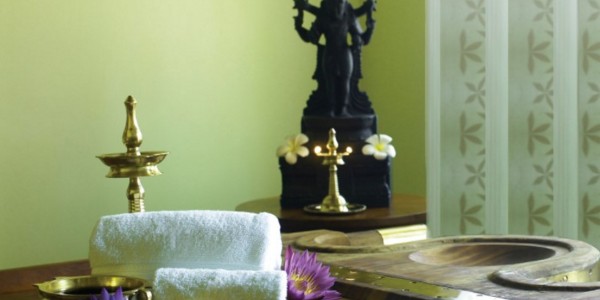 Image Source : https://www.tajhotels.com
Trying out different spa therapies in Sri Lanka is one of the most romantic things to do while in Sri Lanka. Spa therapy in Sri Lanka is one of the most refreshing experiences for anyone who is looking forward to taking a break from their routine life and indulging in some relaxation. Most of the spas here in Sri Lanka combine traditional massages with some facial & full-body yoga and Ayurvedic treatments. Hence, newlyweds can be a part of this immensely created wholesome package and take a break after hectic marriage functions. Some famous spas in Sri Lanka where you can enjoy the rejuvenating experience are Thusare talking hands, Jiva spa at Taj Bentota, Kemra Spa, White by Spa Ceylon, and Siddhalepa Ayurveda spa.
2. Take part in Trekking/Walking Trail :

Image Source : https://cdn.shopify.com
If you are an adventure enthusiast couple, hiking & trekking in Sri Lanka will be your thing. Sri Lanka has diverse hills combined with dense forest patches and a pleasant climate which makes it a perfect place for trek lovers. Alongside your trekking path enjoy the breathtaking views of waterfalls which will just add more beauty to your journey. Some of the best trekking & hiking destinations in Sri Lanka are: Ella Rock hike, Haputale Tea factory trek, trekking in kitugala, Knuckles Mountains trek, Horton plains national park trek, Rain forest trekking, and trek to Adams peak.
3. Indulge in activities like Scuba diving, surfing :

Image Source : https://getmyboat-user-images1.imgix.net
Being an island country, Sri Lanka is famous for water sport activities. There are tons of beaches where you can indulge in water sport activities like Scuba diving/snorkeling, surfing, Jet Skiing, sailing, white water rafting, and deep-sea diving. Honeymooners here can get ample opportunities to have relaxation, fun, and enjoy each & every moment. Indulging in water sport activities will allow you to come across the affluence of the tropical waters of the Indian Ocean.
Famous Sri Lankan food to try during your Sri Lanka trip :
On your honeymoon trip to Sri Lanka, discover the famous food of Sri Lanka that is filled with distinctive tastes and flavors. Similar to South Indian cuisine, Sri Lanka is a blend of different dishes from various countries, unique types of loaves of bread, and varieties of curry preparation. Have a look at some of the famous Sri Lankan food to try during your trip:
1. Kottu Roti :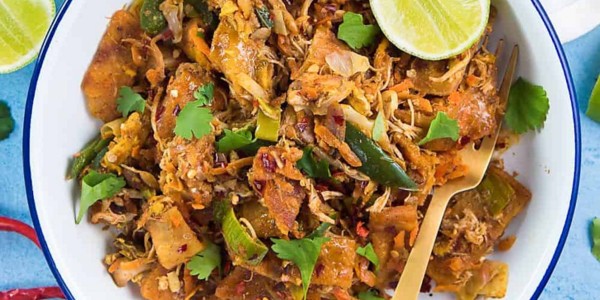 Image Source : https://www.theflavorbender.com
Kottu Roti famous as Sri Lankan Kottu is a famous Non-vegetarian food of Sri Lanka. This famous food of Sri Lanka is prepared using crispy flatbread called Godamba Roti. Kottu Roti is popularly known as a Sri Lankan hamburger, in which the Roti is deep-fried and chopped, and then spices & vegetables are added to add a flavor to it. The dish is served with spicy curry sauce. Kottu Roti looks very similar to pasta; try this famous dish to know whether it also tastes like pasta.
2. Fish Ambul Thiyal :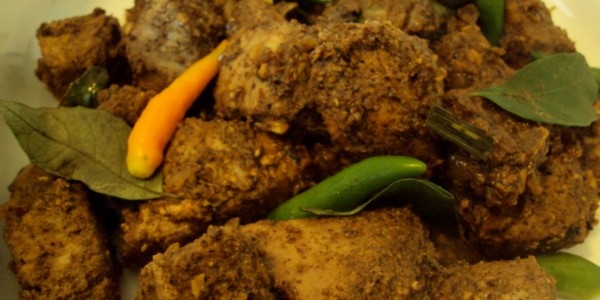 Image Source : https://riceandcurry.files.wordpress.com
Fish ambul thiyal is another Sri Lanka's famous food. Ingredients used in this dish are curry leaves, spices, oil, pandan leaves, a large fish, and dried goraka. Preparation of this dish involves cutting fishes into small cubes and then sautéed with an aromatic mixture of spices in it. It is cooked until a little water is left. Fish ambul thiyal is served with roasted paan or theta paan.
3. Wambatu Moju:

Image Source : https://i.ytimg.com
Sri Lankan Wambatu Moju is a vegetarian dish prepared by cutting the eggplant in pieces and deep-frying them to give a crispy texture. The dish is then topped with green chilies, vinegar, red onions, sugar, and mustard seeds. Wambatu Moju is served with roasted paan and plain rice.
So, if you are looking forward to planning a honeymoon trip to Sri Lanka, contact Flamingo Travels, Ahmedabad, or visit our website at Flamingo Travels Pvt. Ltd. to get details on Sri Lanka honeymoon packages.