Must have street foods in Mumbai!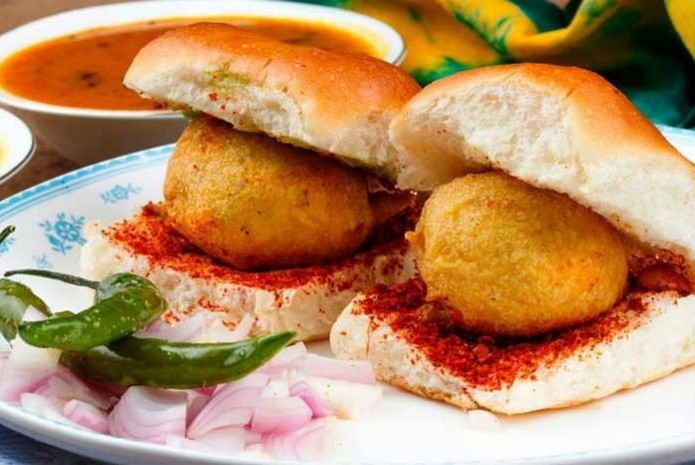 Mumbai is called a city that never sleeps, there is always something going on here every day. Because of the opportunities here in every field, there is a migration of people from different cultural backgrounds and this city becomes a melting pot for different cultures. This cultural diversity here is seen in the food. From the lip-smacking street food to the delicious Parsi food in the old Irani cafes, Mumbai has something for everyone. You can find food here from different cultures like Mughlai, Gujarati, South Indian, Punjabi, Parsi & Maharashtrian. To explore the food paradise: Mumbai, Flamingo Travels is there to help you with its Maharashtra tour packages, visit our website to get details on the deals and offers. The Street food in Mumbai is heavy on taste and light on your pocket. The street vendors here sell dishes with authentic tastes which are satisfying to the senses. The food culture for the new generation in Mumbai is mostly about street food; from the very famous vada pav to Bombay sandwich, this place has it all. There are numerous best places to eat street food in Mumbai, street-side vendors, small eateries, and cafes that provide authentic Mumbai taste. Contact your travel agent for Mumbai tour packages and more information about the city. Here is a list of some of the most delicious best street foods in Mumbai.
Vada pav
Misal pav
Bhel puri
Sev puri
Ragda pattice
Kanda batata poha
Sabudana vada
Kanda bhaj
Bombay sandwich
Falooda
Pani puri
Pav bhaaji
1. Vada Pav: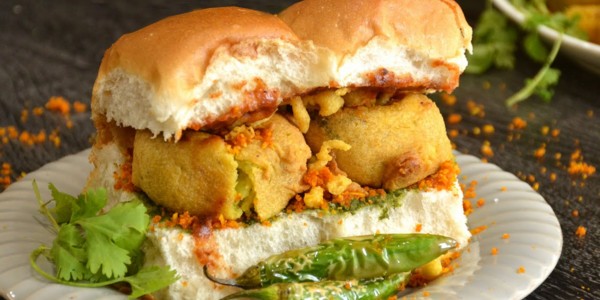 Image Source : https://i.ytimg.com
Mumbai is famous for its vada pav. It is the first thing that comes to our minds when we think of street food in Mumbai. You can find vada pav vendors on every nook and corner of the city; it is a portion of food for the Mumbaikars who are always on the move. This street food is made with simple ingredients and spices but is packed with lots of flavors. It is made with a deep-fried fritter, called the vada, made with potatoes and spices. This fritter is stuffed between the buns called the paav, it is made flavorful with a combination of dry and wet chutneys. This is then served with fried green chilies, which gives the heat. This simple dish is a must eat if you are in Mumbai.
2. Misal Pav: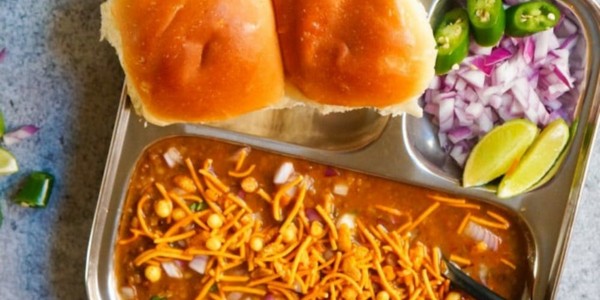 Image Source : https://imgmedia.lbb.in
Misal pav is another famous street food of Mumbai. This dish is popular among the Maharashtrians and is found easily in areas with a higher Maharashtrian population. Misal pav can be considered a portion of healthier street food as the missal is prepared from various bean sprouts. Usually, the vendors use moth bean sprouts, but some use mixed bean sprouts as well. Thin gravy is made with these sprouts and is topped with potato bhaji, chopped onions, or chivda. This is served with pav and yogurt. This dish is made differently in many areas, but the base of missal, the bean sprouts, and pav remains constant.
3. Bhel Puri: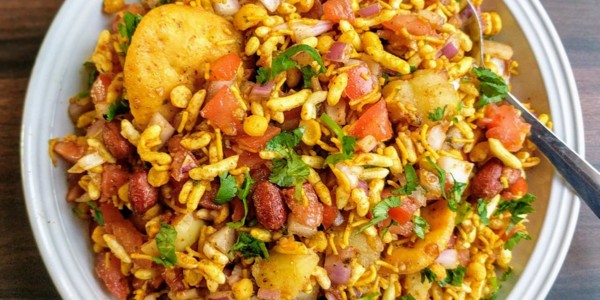 Image Source : https://mypullzone-9vexd6dl53at.netdna-ssl.com

Bhel puri makes for a perfect evening snack. This puffed rice snack is available throughout India with different variations depending on the place. This street food is famous on the beaches of Mumbai. People enjoy this yummy snack while walking on the sandy beaches and watching the sunset. Bhel puri is made with puffed rice, tomatoes, onions, peanuts, and very flavorful chutneys. This is a light snack that is heavy on taste and is a munchie that you cannot resist. This is an absolute must-have snack when in Mumbai.
4. Sev Puri: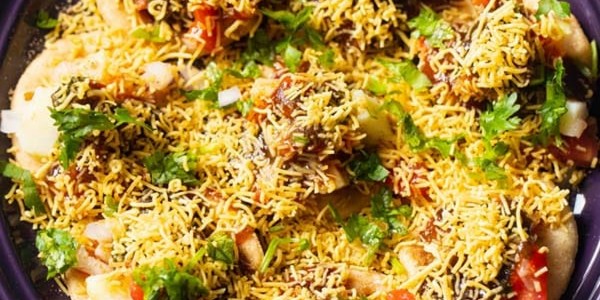 Image Source : https://www.vegrecipesofindia.com
Another snack on the list is sev puri a flavorful savory chaat that is finger-licking good. This street food is a deep-fried puri made of flour, topped with spicy potatoes, onion, coriander, various chutneys, and sev. This snack is full of flavors, and the moment you put this in your mouth, there is an explosion of these entire flavors that work together beautifully. This mouth-watering chaat snack should be on your list of foods to eat in Mumbai.
5. Ragda Pattice: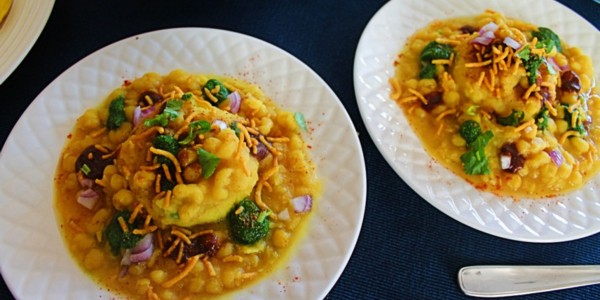 Image Source : https://i1.wp.com/www.livingsmartandhealthy.com
Ragda pattice can be considered a distant cousin of the north Indian chole tikki. This street food is served with hot gravy made with peas and mashed potato tikkis. As with any other chaat snack, this dish is also incomplete without the various chutneys that give the dish a distinct flavor. This dish is topped with raw chopped onions. The spicy tikki and gravy with tangy and sweet chutneys are a flavorful combination. It is a filling meal that is light on the pocket. This lip-smacking street food is a must-eat in Mumbai.
6. Kanda Batata Poha: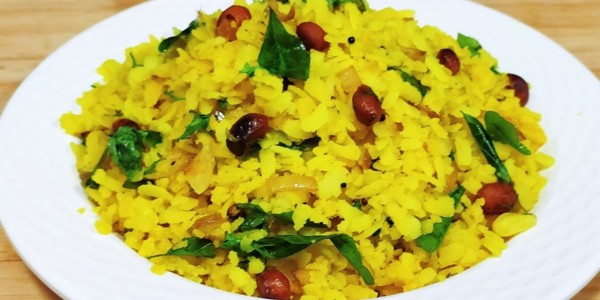 Image Source : https://i.ytimg.com
Kanda Poha is one more famous Mumbai street food, is a simple snack to prepare. Kanda and poha – flaked rice is mixed with chopped green chilies, peas, and potatoes. Kanda batata poha, where kanda refers to onions, batata refers to potatoes, and poha refers to rice flakes. After that, the mixture is tempered with mustard seeds and topped with lemon juice and fresh coriander. This healthy and tasty street food can be found at food stalls throughout Mumbai. It makes an excellent breakfast or snack choice that you will enjoy. The potatoes and onions provide a soft and moist counterpoint to the chewy poha. The unavoidable sprinkling of kanda, sev, and lime juice on top is a Mumbai tradition. Because poha is high in iron, it should always be served with lime juice. Lime juice aids iron absorption from poha. Poha is a traditional Indian dish made with mild spices and peanuts. They're great for breakfast in the morning because they're high in protein.
7. Sabudana Vada: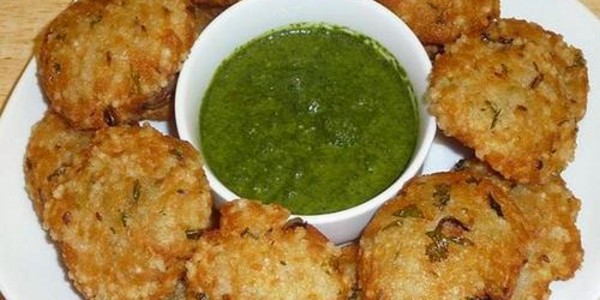 Image Source : https://4.imimg.com
Sabudana Vada, also recognized as Sago Vada, is a traditional Mumbai street food. It is known as tapioca pearls and is consumed during the Hindu fasting time. This snack, which is frequently served with fresh coriander chutney and hot chai, is an excellent accompaniment to the Mumbai rainfalls. The main ingredients in Sabudana vada are tapioca, potato, or sabudana mixed with spices. The crunchy delight is also prepared during Navratras when people fast. It is gluten-free and vegan by nature. This recipe gives a delicious, crunchy Sabudana Vada with a light and soft interior. Sabudana is mainly a source of starch and carbohydrates. Sabudana Vada keeps you fuller for a longer time, which is why they are included in fasting foods.
8. Kanda Bhaji: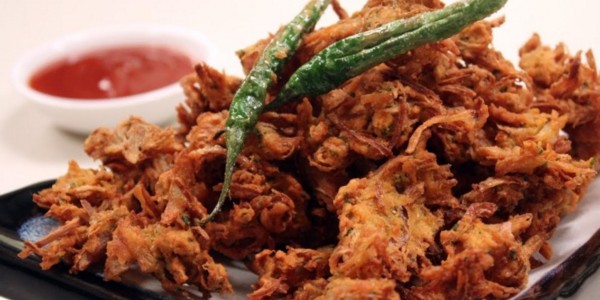 Image Source : https://i.ytimg.com
Kanda Bhaji is an onion fritter that is best served with a steaming cup of tea or coffee during the rainy season. There are numerous ways to prepare them. These crisp fritters are made with a batter of gram flour, spices, and a lot of onions. The combination of crisp and soft texture entices you from the first bite. Kanda Bhaji is an onion fritter that is a great snack in Mumbai, particularly during the monsoon season. Everyone knows about the unmatched flavor of Mumbai's chaats recipe, and this is one of them. Thinly sliced onions are mixed with spice powder and deep-fried in hot oil. This onion pakodas went well with bread and can also be used to make sandwiches with chutneys and bread.
9. Bombay Sandwich: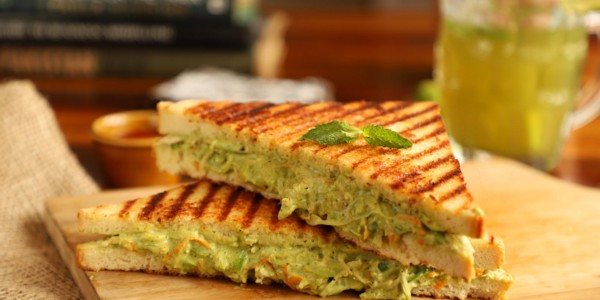 Image Source : https://res.cloudinary.com
When you think of Indian street food, the 1st thing that comes to mind is not a sandwich. However, when it comes to Mumbai street food, the Bombay sandwich is a local favorite, and you'll find food vendors all over the city expertly preparing grilled sandwiches. The sandwiches are usually vegetarian, and they all start with a couple of slices of white bread that has been buttered on both sides. Then a mixture of cilantro and mint chutney is added, followed by thin slices of vegetables such as onion, beetroot, cucumber, a layer of masala potatoes, and tomato, followed by shredded cheese and a sprinkle of cumin and chilli.
I believe that ordering your Mumbai sandwich toasted ensures that it is hot, fresh, and crispy on the edges. Remember to dip your street food sandwich in more chutney before biting into it!
10. Falooda: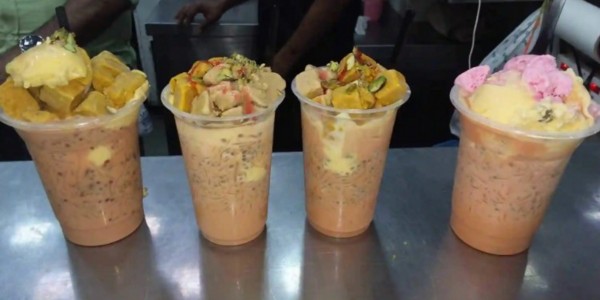 Image Source : https://content.jdmagicbox.com
Falooda, an Indian version of the Persian dessert, is a rich drink made with milk, vermicelli, almonds, rose syrup, pistachios, basil seeds, and topped with ice cream. This street food requires no introduction and is ideal for cooling off in Mumbai during the summer and Falooda is the great street food in Mumbai. Normally, it is a snack for any time of day. This exciting combination of sweetened rose-flavored milk with other items makes it wonderful and all the work is a delicacy that you will enjoy. People will frequently stop at a roadside vendor for a glass of falooda to keep them going until their next meal. What a delectable way to satisfy hunger.
11. Pani Puri: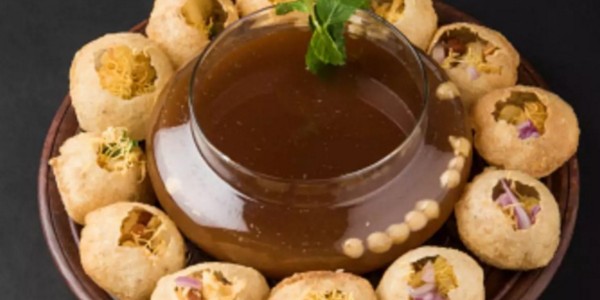 Image Source : https://static.toiimg.com
Many people claim that the pani puri in Mumbai is the best they've ever had. This claim is well-deserved, thanks to their crunchy puri – round, hollow, fried crisps and mouth-watering pani, flavored water with chaat masala, coriander chutney, chilli, and potato- onion filling. In terms of the filling and spices used in the chutney, this sinful snack is served differently across the region. Nobody makes pani-puri better than Mumbaikars! While other cities may have their types, the spicy kick of the pani-puri, pani, is what sets it apart from the rest. These are best consumed at the city's roadside stalls. They're known as Gol Gappa in the North and Puchka in West Bengal, and Mumbai has its version of this community. Eating the puffed puris in one sitting is an art form in and of itself. In most cases, the stuffed puri is then dipped in spicy green chutney water and eaten. They can sweeten it by adding tamarind chutney to this water.
13. Pav Bhaaji:
Image Source : https://1.bp.blogspot.com
Another famous Bombay street food is Pav Bhaaji. A variety of mashed vegetables cooked with exotic spices (bhaaji) are served with pan-fried pav. The bun is coated in butter. If you are feeling hungry late at night and going to look for Mumbai street food, you will find at least one Pav Bhaji stall to stay open in your area where you can eat and satisfy yourself. Pav Bhaji is the classic street food in Mumbai. It's a combination of potatoes, onions, cauliflower, tomatoes, green peas, green peppers, and spices served with a bread roll or a soft pav. It's also a remarkably simple dish to prepare, taking only minutes to prepare. Gluten-free bread rolls can be used to make it gluten-free. A recipe that is vegan, soy-free, and nut-free.
Conclusion
Mumbai is one of India's most effective cities, and it is a foodie city. Take a walk through Mumbai and you're bound to come across an almost endless amount of delicious foods to try. There are dozens of Mumbai street foods to try; Mumbai's street food is a melting pot of many cultures that continue to amaze locals and tourists alike. A trip to Mumbai isn't complete unless you try these local delicacies. Flamingo travels private Limited offers you a variety of India tour Packages with delicious local food.