These Top 8 International Destinations should be on your Bucket list post-Covid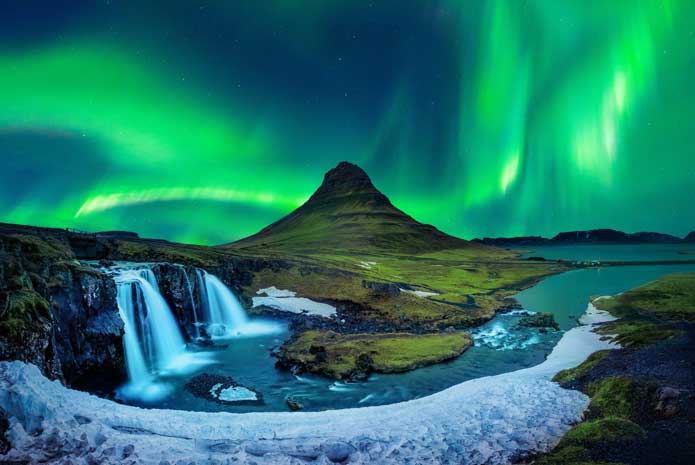 It is true, the past two years are not worth remembering due to the deadly pandemic, and every one of us missed traveling and roaming around free. Let us hope the rest of the year will be travel-friendly. Many countries will soon be opening their borders for tourism & travel & will come out with many exciting offers to boost the travel destinations post-Covid.
Let us be hopeful and start making our bucket list for post-Covid travel places. With the cases getting reduced, sooner or later, many countries will start releasing their travel guides. So let us not wait and plan a vacation with your near & dear ones.
We have done our homework and jotted down a list of travel places, which you can include in your bucket list. For more assistance on planning a holiday with your fam jam, look at the international tour packages or domestic tour packages listed on our website.
So let us begin our virtual journey and tick mark the bucket list of our dream travel places once the pandemic is over.
New Zealand
USA
Japan
Singapore
Croatia
South Africa
Scandinavia
Canada
1. New Zealand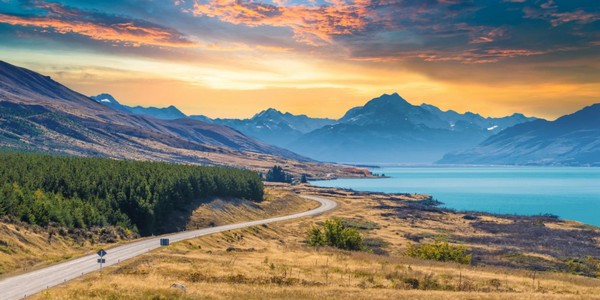 Image Source: https://www.telegraph.co.uk
 New Zealand is a tourist-friendly & picturesque country with scenic glaciers, forests, mountains, majestic landscapes, and lots of sheep.
The country is known for its thrilling adventures and is also called the adventure capital of the world. You name an adventure activity, and you get to explore here in New Zealand- skydiving, hiking, bungee jumping, caving, skiing, and much more. It is just incredible!
If you are getting married next year, plan a honeymoon in New Zealand. One of the important aspects is to plan a New Zealand tour package as the country is expensive in all ways. New Zealand is one of the best places to visit post covid.
The best time to visit New Zealand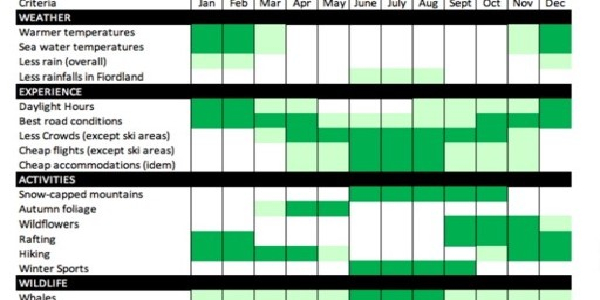 Image Source : https://www.zigzagonearth.com

The best time to plan a vacation to New Zealand is when the country enjoys the summer season. December to March are the months when the country enjoys bright, long, and sunny days. The temperature ranges from 16°C to 24°C, best suitable for hiking, mountain biking, and strolling over the beaches.
You need at least 15 days from your schedule to plan a holiday tour package to New Zealand. If you want to plan a budget package, you can plan to fly in May.
Places to Visit in New Zealand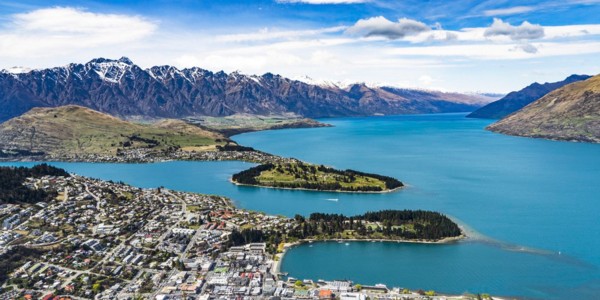 Image Source : https://img.theculturetrip.com

Auckland
Waiheke Island
Christchurch
Queenstown
Te Whakarewarewa Geothermal Valley
Waitomo Glowworm Caves
Franz Josef Glacier
Aoraki Mount Cook National Park
Things to do in New Zealand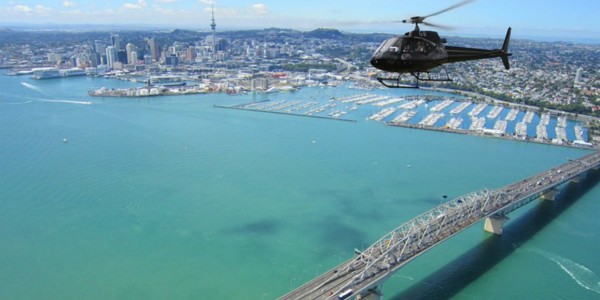 Image Source : https://images.myguide-cdn.com
Take a Lord of the Rings tour
Swimming and playing with the dolphins in the Bay of Islands
Enjoy the beauty of Waitomo Caves
Learn a history lesson at Waitangi
To jump from the Sky Tower & enjoy the thrill
Enjoy a helicopter ride in Auckland
Get thrilled with a bungee jumping experience from the Auckland Harbour Bridge
Experience the Maori culture of New Zealand
Enjoy sipping tea at Taupo
Enjoy your spa at a hot water beach
Hotels options in New Zealand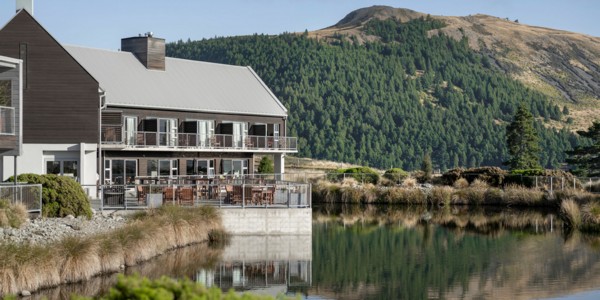 Image Source : https://www.ahstatic.com
Copthorne Hotel Auckland City
Pacific Harbour Villas, Tairua
Holiday Inn Rotorua
Peppers Bluewater Resort – Lake Tekapo
Rydges Lakeland Resort Queenstown
Ramada Resort Wanaka
Scenic Hotel Franz Josef Glacier
Crowne Plaza Christchurch
2. USA (United States of America)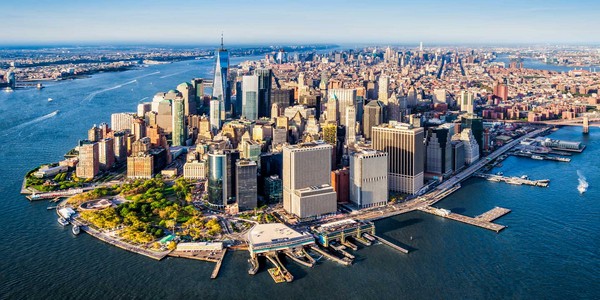 Image Source: https://wfuna.org
The United States is not a very popular destination when it comes to budgeted tour packages or planning a tour for backpackers. But the country has many exclusive things to offer to travelers. The majority of the tourists plan a long holiday tour package to the USA, say for a month or so. The country offers mesmerizing landscapes, stunning national parks, theme parks, amazing music, delicious local food, and diversified culture.
The United States is one of the biggest and strong economies. Everyone wishes to visit the USA once in their lifetime to witness some of the globally recognized icons here like The Statue of Liberty, Las Vegas neon, Hollywood sign, the Empire State Building, Golden Gate, and the White House.
The best time to visit the USA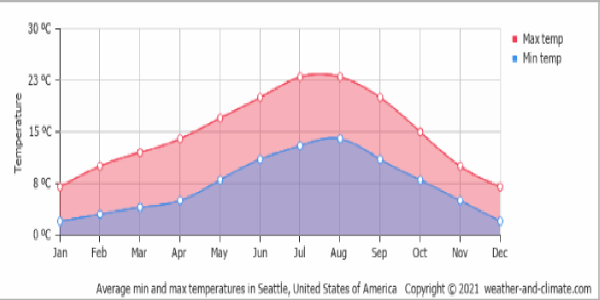 Image Source : https://weather-and-climate.com
The best season to plan a vacation to the USA is during the springtime or autumn season, i.e. from March to May or September to October. During this time, the climate is bright and sunny and best suitable for visiting the most popular places in the USA.
Places to Visit in the USA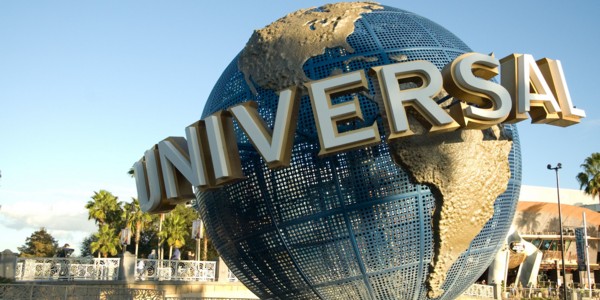 Image Source : https://i.pinimg.com
The most visited places by foreign travelers in the USA are:
New York
Florida
California
Hawaii
Texas
Las Vegas
Miami
San Francisco
The Grand Canyon
Los Angeles
Orlando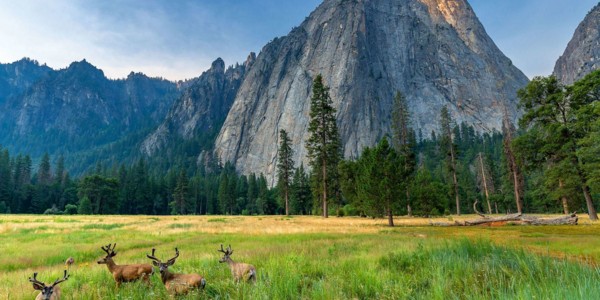 Image Source : https://images2.minutemediacdn.com

The things not to be missed when in the USA are:
Relive your childhood days at the different theme parks in Orlando
Enjoy the wildlife at Yosemite National Park
Plan a picnic at the Niagara Falls
Know more about the White House with a guided tour
Bar hopping in Las Vegas
Witness sunset at the Golden Bridge in San Francisco
Enjoy the nightlife at Times Square
Plan a Grand Canyon tour
Learn a surfing lesson in San Diego
Hotels options in the USA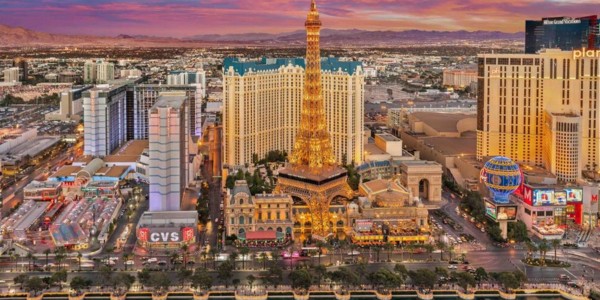 Image Source : https://cf.bstatic.com
The Belvedere Hotel, New York City
Renaissance New York Midtown H, New York City
The Venetian Resort Las Vegas
Paris Las Vegas Resort & Casino
Holiday Inn & Suites Across from Universal Orlando
Sheraton Orlando Lake Buena Vista Resort
3. Japan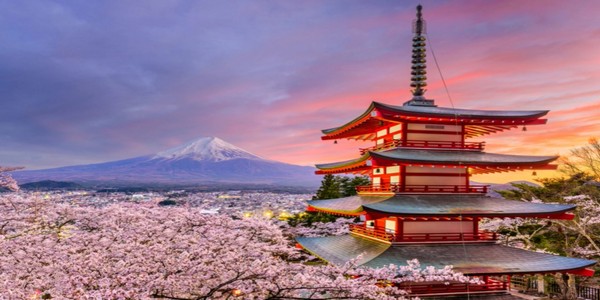 Image Source: https://www.state.gov
Japan is the friendliest country in the world. This country should be on your bucket list post covid travel. Everything's amazing and beautiful in this country. From the energetic Tokyo city and cultural capital to icy cold Hokkaido and easy-going Okinawa city, Japan is known for its politeness, high technology, traditional arts, a dozen UNESCO World Heritage sites, the birthplace of sushi, and much more.
Though Japan is an expensive country there are many ways to enjoy your trip in an affordable way. You can check the Japan tour packages listed on our website and start planning a tour here.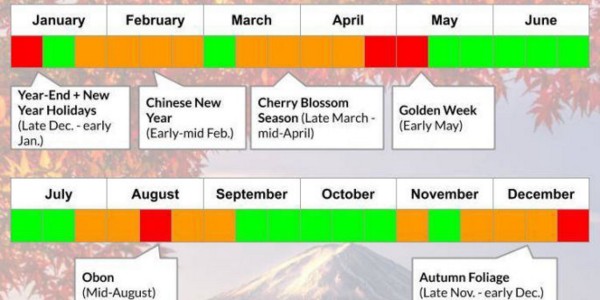 Image Source : https://rimage.gnst.jp
Japan is blessed with four different seasons: cherry blossoms during springtime, fairs & festivals during summertime, vibrant greenery in autumn, and mesmerizing snowflakes during the winter season.
The best time to visit Japan is during the springtime (March to May) and in the autumn season (September to November). During this time of the year, Japan is colourful, blooming, and vibrant. You get to take the feel of the cherry blossom season contrasting the scenery. But yes it will also be very crowded during these months.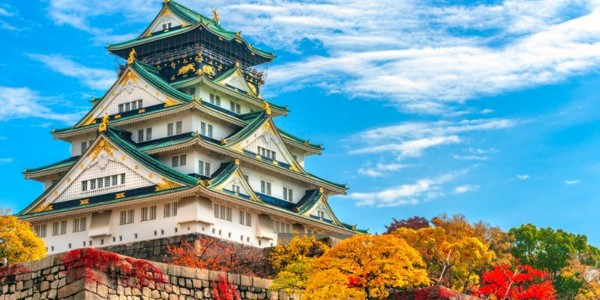 Image Source : https://www.jrailpass.com
Few unmissable places to visit in Japan are:
Kyoto
Nikko
Tokyo
Osaka
Hakone
Takayama
Kanazawa
Nara
Hiroshima
Tsumago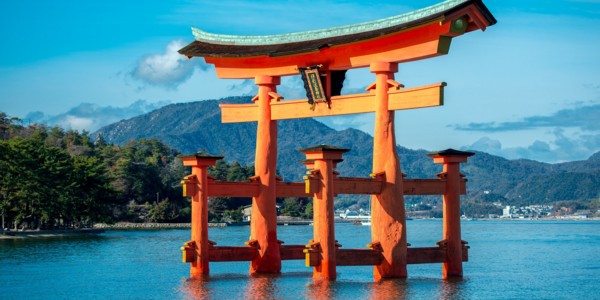 Image Source : https://guidable.co
Plan a hike to Mount Fuji
Spend time with a loved one while enjoying the cherry blossom festival
Enjoy Tokyo nightlife
Watch A Sumo Show in Ryogoku
Explore the Nijo Castle
Get adventurous with cannoning sport in Minakami
Pray and get spiritual at the Itsukushima Shrine in Hiroshima
Enjoy the Osaka Aquarium Kaiyukan
Enjoy a rejuvenating hot bath in the Onsen hot tubs
Plan a day in the Gion District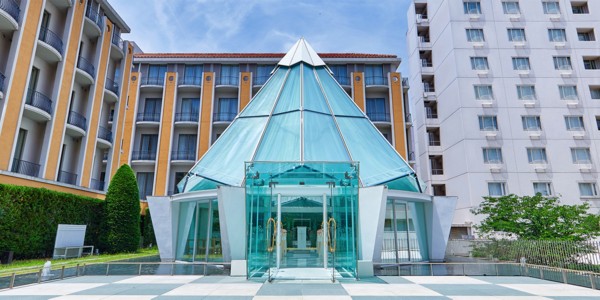 Image Source : https://www.miyakohotels.ne.jp
Tokyo Dome Hotel
Miyako Hotel Kyoto Hachijo
Hotel Granvia Osaka
Hotel Granvia Hiroshima
Fuji Q Highland Resort
4. Singapore
Image Source : https://www.cnet.com
Singapore has been one of the expensive and top-visited countries in Southeast Asia for years now. It is a very small island but has everything to lure tourists. The city provides the experiences of adventurous theme parks, lush greenery landscapes, exclusive shopping malls, vibrant nightlife, the latest electronics and fashion, cheap street shopping, well-connected and cheap public transport, and many more.
One can plan a trip to Singapore from 3 days to 7 days respectively. Most of the people present must have Singapore on their wish list and are eagerly waiting to have a tick mark off their bucket list. A Singapore tour package can be adventurous, enjoyable, and hassle-free if you book it with us.
Best time to visit Singapore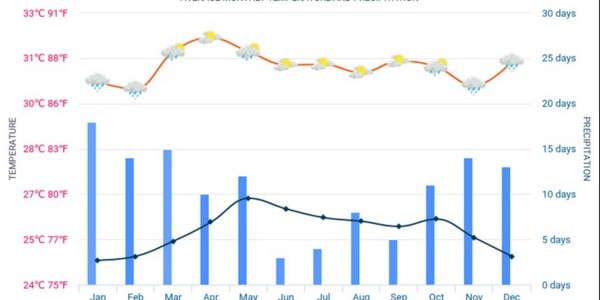 Image Source : https://cdn.techpure.co.uk

Singapore enjoys a tropical climate and hence you can plan a visit to Singapore anytime you wish to. During vacation time, that is, April to June, & October to December, can be crowded and a bit more expensive than the other months, so try planning accordingly.
Places to visit in Singapore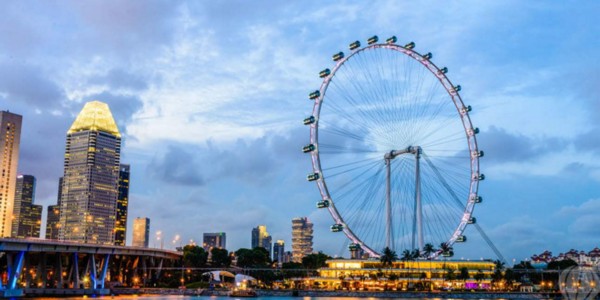 Image Source : https://res.klook.com/
Some of the remarkable places to visit in Singapore are:
Gardens by the Bay
Universal Studios
Sentosa Island
Singapore Zoo
Botanical Gardens
Marina Bay Sands Sky Deck
Night Safari
Jurong Bird Park
Singapore flyer
Jewel Changi Airport
Things to do in Singapore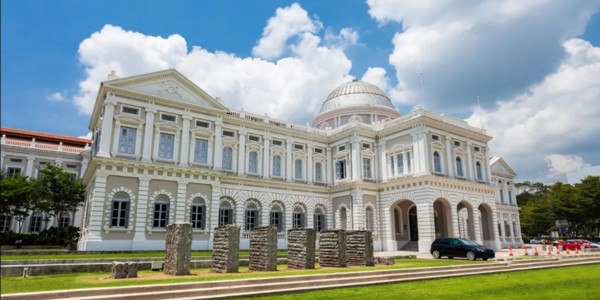 Image Source : https://res.klook.com
Go shopping on Orchard Road
Take a ride at Singapore Flyer
Try being adventurous with the thrilling rides of Universal Studios
Stroll around the Marina Bay Area
Stroll around the China Town
Go shopping in Haji Lane
Explore Fort Canning Park
Get to learn about the history at the National Museum of Singapore
Enjoy Singapore Sling at Raffles Hotel
Try some of the local food at Hawkers Centre
Hotel Options in Singapore

Holiday Inn Atrium, Singapore
Marina Bay Sands
Pan Pacific Hotel, Singapore
Peninsula Excelsior, Singapore
Copthorne Kings, Singapore
5. Croatia
Image Source : https://thumbor.forbes.com
Croatia is home to around 1,200 islands, scenic villages boasting history, and crystal clear waters. Before the start of the deadly pandemic, a trip to Croatia was on the bucket list of many travelers. The most luring aspects for an increase in Croatia Tourism were adventure sports, UNESCO World Heritage Sites, national parks, and much more. Several cities also organize amazing summer festivals with top-class musical activities and drama. Some of the best cities here are Split, Zadar, Dubrovnik, Hvar Town, and Zagreb.
Best time to visit Croatia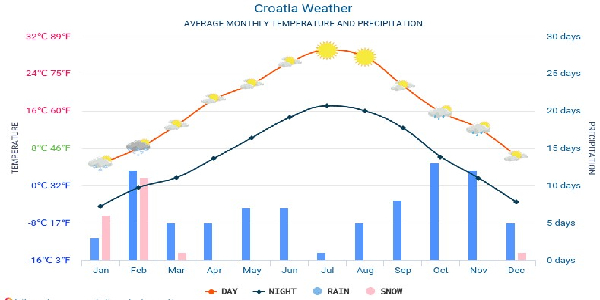 Image Source : https://th.bing.com
The best time to plan a holiday tour to Croatia is between June to September, when the climate is suitable for enjoying outdoor activities. During these months you can enjoy swimming and boating around the crystal clear island waters.
Places to visit in Croatia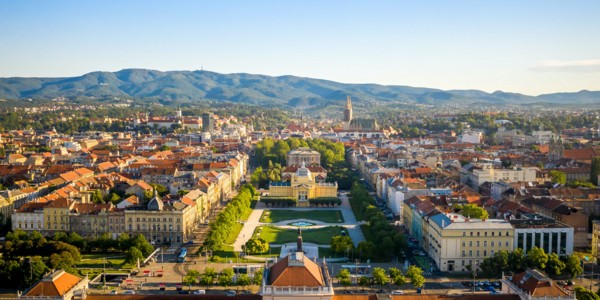 Image Source : https://lp-cms-production.imgix.net
Krka National Park
Zagreb
Zadar
Split
Plitvice National Park
Hvar
Dubrovnik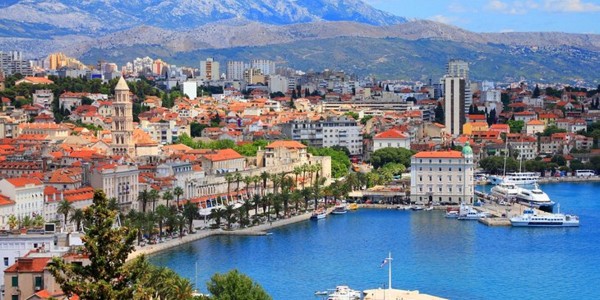 Image Source : https://www.planetware.com
Stroll around the old Dubrovnik town
Visit the second-largest city of Croatia- Split
Plan a hiking trip at one of the national parks
Enjoy the local foods in Zagreb
Enjoy the Maskare Festival
Relax & Rejuvenate in the Hot Natural Springs
6. South Africa
Image Source : https://www.yoair.com
South Africa is an incredibly, large, and culturally diverse country and has been attracting tourists in huge numbers. The country is known for the best jungle safaris, adventurous activities, dramatic landscapes, drive on the scenic Garden Route, amazing beaches, pleasant climate, delicious food & wine, and much more. Everyone should plan a trip to South Africa once in a lifetime. You require at least 10-15 days out of your busy schedule to enjoy the South Africa tour package to the fullest.
Best time to visit South Africa

Image Source : https://weather-and-climate.com/
The best time to plan a South Africa tour is from early May to the end of September when the country enjoys winters. The climate is cooler during these months compared to other months.
Places to visit in South Africa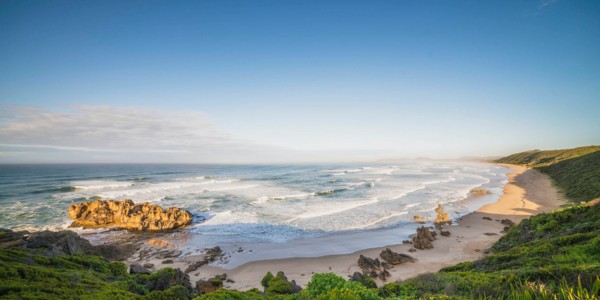 Image Source : https://lp-cms-production.imgix.net
Cape town
Pilanesburg National Park
Kruger National Park
The Garden Route
Kgalagadi (Kalahari) Transfrontier Park
iSimangaliso Wetland Park
Blyde River Canyon Nature Reserve
Durban's Golden Mile
Robben Island, Western Cape
The Drakensberg
Things to do in South Africa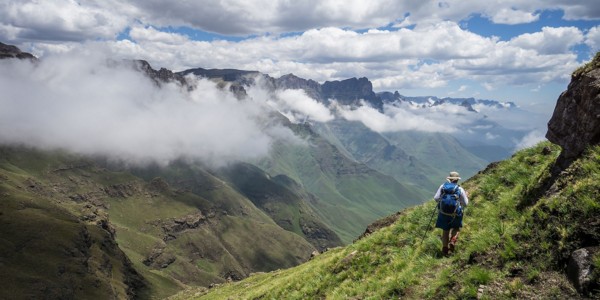 Image Source : https://www.worldatlas.com
Go for a safari at one of the national parks
Plan for a surfing
Hiking at the Drakensberg Mountains
Click pictures with African Penguins
Get adventurous in Cape town
Go for a road trip at the Garden Route
Hotel Options in South Africa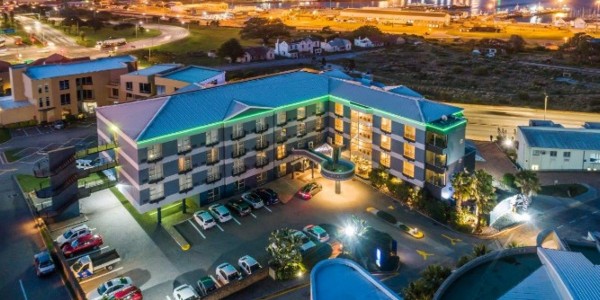 Image Source : https://www.google.com
Capetonian Hotel, Cape town
The Graywood Hotel, Knysna
The Paxton Hotel, Port Elizabeth
Protea Hotel Kruger Gate
Peermont Metcourt Hotel
7. Scandinavia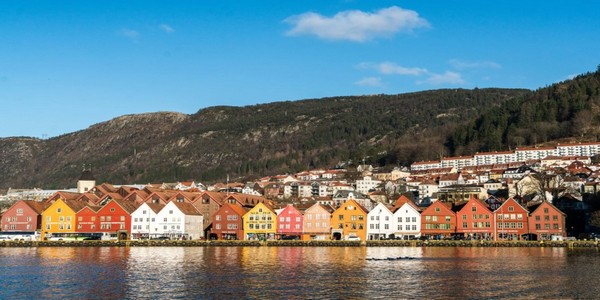 Image Source: https://cdn.pixabay.com
Is a trip to Scandinavia on your bucket list, right after the pandemic goes? Scandinavia is home to vibrant culture and traditions, magnificent landscapes, northern lights, sandy beaches, royal palaces, fjords, and elegant cities. Scandinavia tour package can be an exclusive one with lots of thrills and entertainment. The dancing Aurora Borealis (the Northern Lights) is one of the attractive things to do here, attracting millions of tourists every year.
Best time to visit Scandinavia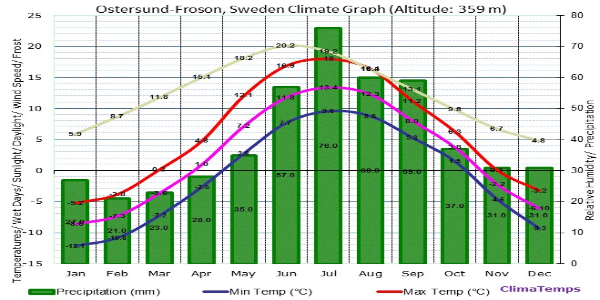 Image Source : http://www.ostersund-froson.climatemps.com
June to August are the preferred months to plan a trip to Scandinavia. It is because the weather during these months is very summery, temperate, and you will love roaming around.
Places to visit in Scandinavia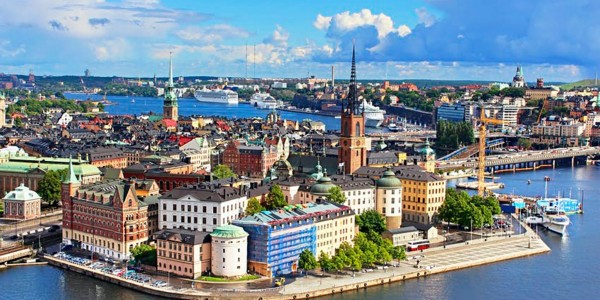 Image Source : https://lp-cms-production.imgix.net
Bergen
Oslo
Arctic Circle
Tromso
Lofoten Islands
Stockholm
Copenhagen
Pulpit Rock
Geiranger Fjord
Things to do in Scandinavia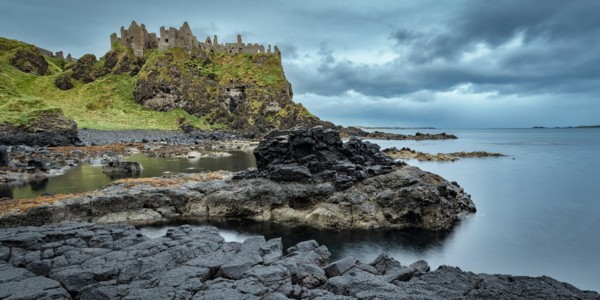 Image Source : https://afar-production.imgix.net
Copenhagen Canal Tour
Golden Circle and Secret Lagoon Tour
Games of Throne Tour
Northern Lights Cruise in Reykjavik, Iceland
Husky Rides in Rovaniemi, Finland
Santa Claus Village tour
Oslo Fjord Mini Cruise
Hotel Options in Scandinavia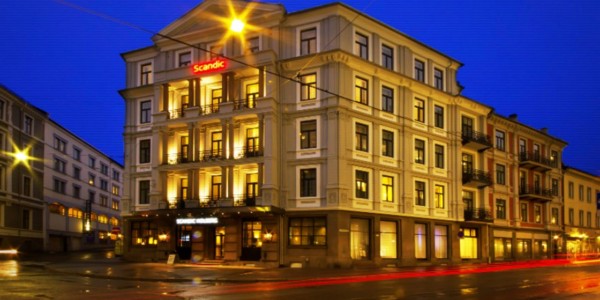 Image Source : https://www.scandichotels.no
Radisson Blu Park Hotel Oslo, Fornebu
Scandic Holberg, Oslo
Danhostel Blåvandshuk, Oksbol
Lomavekarit Apartments, Rovaniemi
Arctic City Hotel, Rovaniemi
8. Canada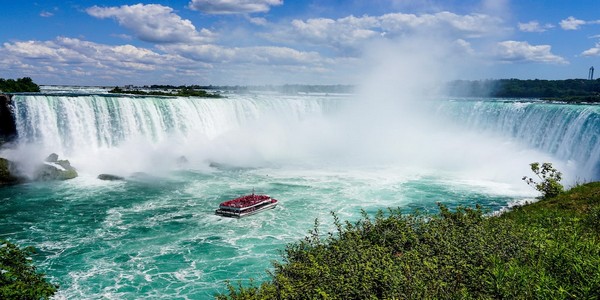 Image Source : https://www.mustdocanada.com
Canada is the second biggest country on the globe with picturesque landscapes attracting visitors every year. There are several things to consider before planning a holiday to Canada such as the seasonal changes, the ticket costs (might vary as per the traffic), tourist visa for Canada, and validity of your original passport. You can check the Canada tour packages on our website that suggest the best places to visit in Canada, the things not to be missed here, meal details, and much more.
Canada will surely be on the bucket list for many of us because of its unique features like four distinct seasons, scenic landscapes, vibrant cities, extraordinary dining and culinary, and many adventure sports.
Best time to visit Canada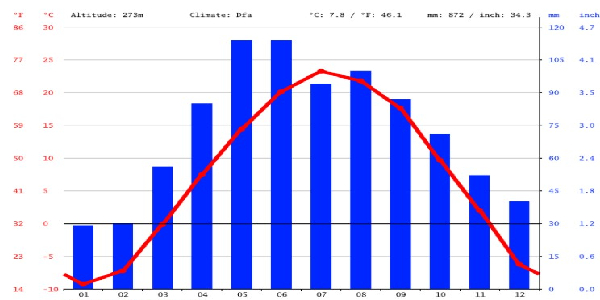 Image Source : https://images.climate-data.org/
The best time to plan a trip to this beautiful country is during the fall season, starting from the end of August to late November. The weather is warm, pleasing, and comfortable to enjoy the outdoor activities. There are also many special celebrations organised during the fall season like wine festivals, apple and pumpkin festivals, and so on.
Places to visit in Canada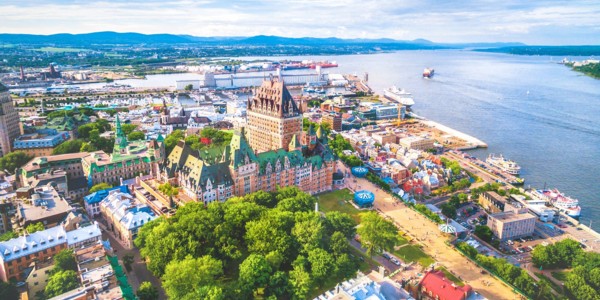 Image Source : https://a.cdn-hotels.com
Niagara Falls
Jasper National Park
Banff National Park
Quebec City
Whistler
Vancouver
Montreal
Gros Morne National Park
Okanagan Valley
Whitehorse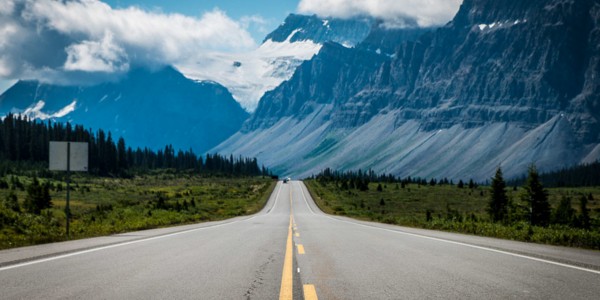 Image Source : https://www.bruisedpassports.com
Plan a road trip to the Rockies, Alberta
Enjoy the journey behind the falls, Niagara Falls
Stroll around the Quebec City
Witness the Northern Lights in Whitehorse
Go hiking at the West Coast Trail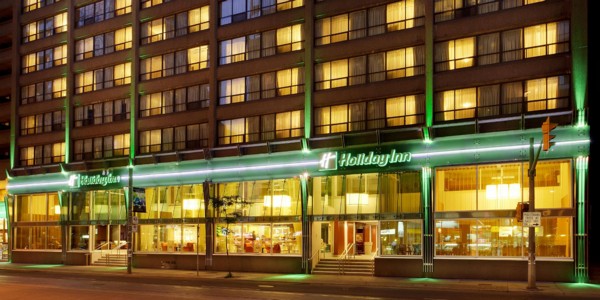 Image Source : https://digital.ihg.com
Best Western Plus Montreal Downtown-Hotel Europa
Holiday Inn Ottawa Downtown – Parliament Hill
Holiday Inn Toronto Downtown Centre
Crowne Plaza Niagara Falls view
Have you also been blown away with the above bucket list of ours? Well, agreed this was bound to happen. So start jotting down your bucket list and planning your next international trip post covid. If you require any help to plan a hassle-free vacation to these countries, feel free to contact our expert travel curators or visit our website at Flamingo Transworld Pvt Ltd.