Interesting City Tours To Try In Singapore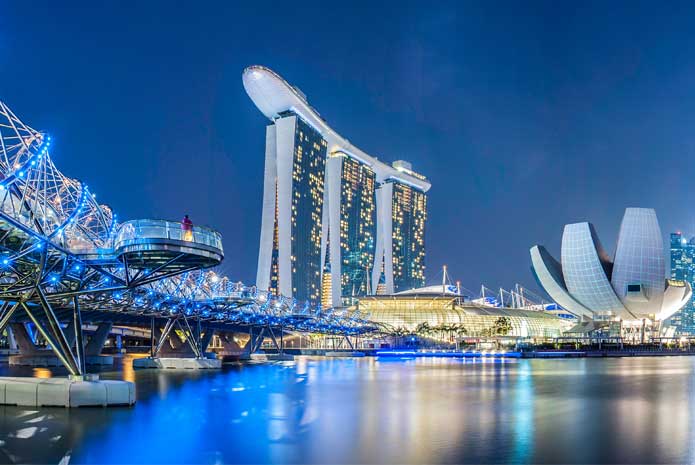 Singapore is one of the most attractive destination in Asia which will not at all fail to surprise you. Avail the Singapore Holiday Tour Packages as it gives you amazing deals and discounts while you are travelling in Singapore. Make yourself a part of the many tours in Singapore to explore the destination in a better way. Here are the best city tours we recommend for you:
1. Singapore Night Tour
Singapore looks amazing during night hence visiting some of the ideal locations like Gardens by the bay, Marina Bay Sands sky-park, River Cruise when they are illuminated with lights is a different feeling altogether. This night tour lasts for three hours and thirty minutes, with a knowledgeable guide and a display of the music and light show.
2. Hop On Hop Off Tour
On this tour, you can go sightseeing at your own pace and choose either a 24 hour or a 48 hour ticket, while you continue enjoying the vibrancy of the city through two bus routes. There's also a narration about all the sights while you are on open-top double Decker bus. Depending on your route, the buses run every 15-20 minutes.
Click here to know a list of interesting things to do in Singapore.
3. Singapore's Chinatown Trishaw Night Tour
Experience the vibrant evening hours of Central Singapore through a four hour Chinatown tour via trishaw and a riverboat. You would also be given the help of a local guide as you would walk in through the traditional Chinese Market, learn about the history of Chinatown, cruise along Singapore river and admire the skyline of the city. Last but by no ways the least, a Chinese dinner at a local restaurant is a major plus.
4. Singapore Hawker Center Food Tour
Foodies would surely love being on this tour as you go on a three hour tasting tour, visit the neighborhoods and get a chance to learn and experiment the rich culinary history  of Singapore. The highlight of this tour however is when you get to sample local specialties that are inspired by Chinese and Malaysian cuisine.
Check out list of must visit places in Singapore and refer our Singapore Malaysia Tour Packages
Your Singapore Trip From Mumbai is surely going to be an amazing one if you wish to make yourself a part of these tours.