Stop Insulting Indian Travelers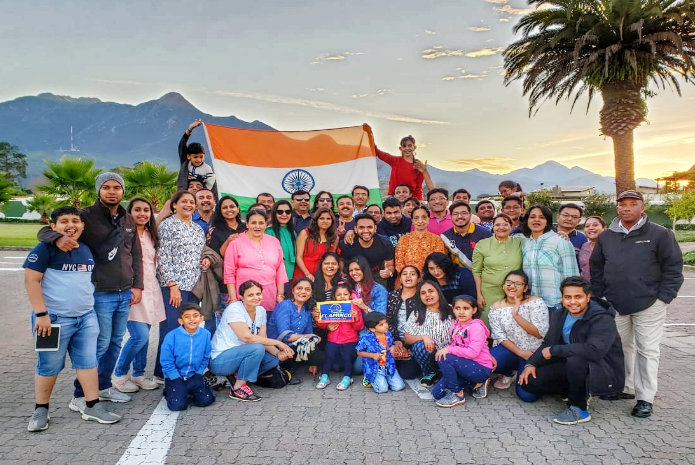 Before a few days, I received a video in one of my Whatsapp groups wherein one family was caught red-handed stealing amenities like a dryer, towels, etc from a hotel in Bali.
I agree that the incident was a very bad, shameful and unpardonable crime.
Honestly, I just ignored it as one of the stray incidents happening somewhere in the world.
Unfortunately, a lot of people started receiving this video on Whatsapp groups and other social media platforms. Even in the travel fraternity the said video became viral.
You know what is more?! We started getting videos wherein an Indian was advised about travel etiquette's or given warnings on what not to steal from hotels.
Enough is enough. Please, please I request all to stop this propaganda.
There are 10 million Indians, traveling outbound to foreign countries every year.
Just due to a crime committed by 10 Indians, we are tarnishing, belittling, and scandalizing the image of the whole Indian traveler community?
And, the height is, we ourselves are spreading this propaganda.
Please, stop insulting Indians.
As the largest outbound company of Gujarat – let me assure you that the behavior of Indians on-tour in foreign countries is absolutely fine and disciplined:
Be it standing in queues,
Be it being punctual;
Be it not littering the localities,
Be it being well-behaved in public places,
Be it following the rules and laws.
The world is a complex place. People all over have sometimes crooked, violent, radical mindsets. But that is only the case with some handful of people.
We can't tarnish a wise community or country for the crimes or misbehaviors of few.
Some countries have gun shootouts; some have some terrorist attacks, some have some sorts of discrimination. Having said that, we cannot conclude that the whole country is bad.
And, do you think that those countrymen would be highlighting such issues. No, I don't think so.
Then let's not propagate such incidents in the public eye to tarnish the images of 10 million fellow Indians.
I would also like to add here that our over 23 years of experience in outbound travel we have seen a great evolvement in the travel pattern of Indians.
Indians now travel experience adventure sports like Bungee Jumping, Cycling, Snorkeling, Sky Diving, etc. Indians travel to see music programs and film festivals. Indians travel to see sports events. Indians like to indulge in local cuisines and interact with locals. Indians enjoy luxury hotels, cruises, and travel in business class. Our architecture is influenced by Italians homes and other European designs. We enjoy Italian, Mexican, Thai, Chinese cuisines.
Indians get inspired when they travel and they inspire the locals as well.
We have observed so many Indian restaurants, festivals, yoga being celebrated in foreign countries by locals – thanks to the exposure of Indians during their outbound travels.
I sincerely appeal to everyone reading this to stop insulting the image of an Indian traveler and stop spreading the said video.
Jai Hind.