A First Timer's Guide To Thailand
If you are planning a trip to Thailand, then here are a list of things which you need to keep in mind.  Thailand promises you with an amazing honeymoon, you surely would love to be a part of when you will be on a tour to Thailand. Here are some of the important aspects that you need to know while you are exploring the city with your partner.
Best time to visit Thailand
Although the climate here varies very frequently from time to time, there is no certain period to visit Thailand. However, the most appropriate time to travel to Thailand would be between November and early April when the weather is cool and the season is pretty dry. During the winter months, the west coast becomes favorable enough for adventure activities.
Getting around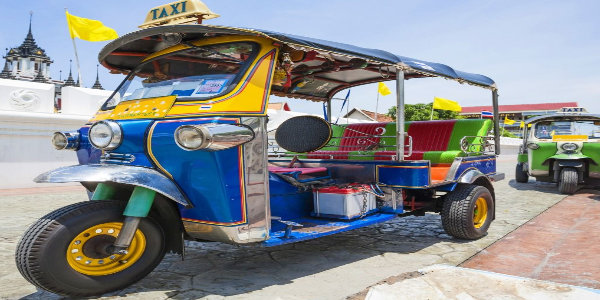 Thailand is one of the most easiest places to get around, it is also one of the few countries in the region with a decent railway network. Covering 2796 miles railway is one of the best and cheapest ways to get around in the country. There are many places in Thailand where trains don't go hence, buses are the widest form of transportation here. The connectivity and frequency of the buses are not at all hectic and you can travel to places cheaply. Ferry is another option that you can explore when you are travelling across islands.
The most indigenous method of commutation in Thailand, Tuk Tuks are the renowned 3-wheeled vehicles that you would have seen in many travel-related photographs of Southeast Asia. You should take at least one ride on a Tuk as it is an experience to remember that you won't discover back home.
Simultaneously it is necessary to take note of that Tuk Tuks are a considerable amount more costly than your normal motorcycle taxi or Songthaew as it is a famous method of vehicle for visitors.
Other general modes of transport one can use here are buses, car taxi, motorcycle taxi, ferry and boats.
Things to do in Thailand
1. Island Hopping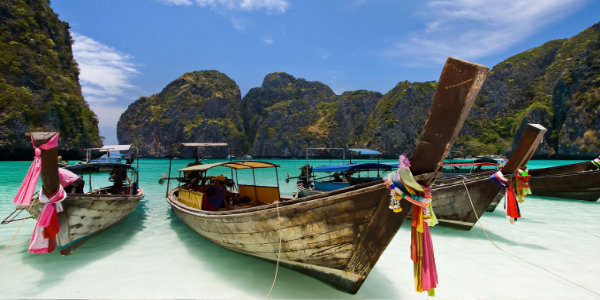 Thailand has a total coastline of 5000 miles which is waiting to be explored by the tourists. You can travel by a long tail boat and discover as many beaches and islands as possible. Every island has something or the other in store for every tourist who is visiting Thailand.
2. Festivals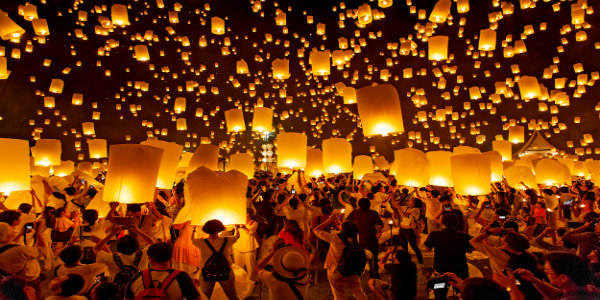 Thailand is always in a festive mood and spirit as it offers a unique insight into the local customs and traditions.
3. Nightlife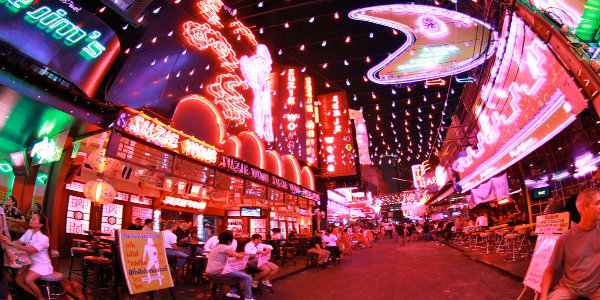 Don't forget to enjoy the amazing nightlife that Thailand has in store for you. The nightlife that you are going to experience here is not even close to any other city's nightlife.
Places to visit in Thailand
1. Floating Markets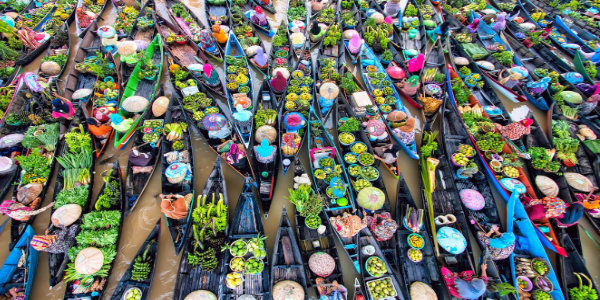 Floating Markets are the top tourist attractions in Thailand. These floating markets are famous for groceries, souvenirs and other items that are needed for daily use.
2. Temples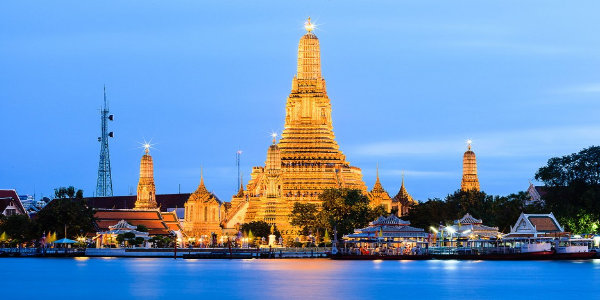 The vibrant temples of Thailand are going to make you go awe-struck with their structure and design. Pay homage to these glorifying temples when you are on your temple tour.
3. Bangkok
Bangkok, the city of angels surely has to be on your list of places that you are planning to visit in Thailand. The experience of Bangkok is unmatched to any other place in the world.
Where to shop in Thailand
1. Chatuchak Weekend Market
Chatuchak Weekend Market boasts of 8000 stalls and offers you with things like antiques, ceramics, home furniture and souvenirs.
2. Pratunam Market
If you are a fashion lover, Pratunam Market is the best place where you can buy amazing clothes. Right from casual to fancy dresses, the variety of dresses that you are going to find here are completely exceptional.
3. MBK Centre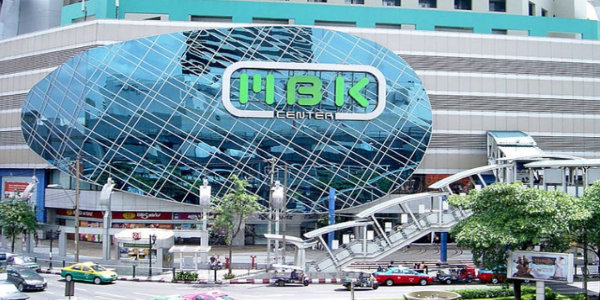 MBK Centre is your one stop destination to find great deals on mobile phones, affordable fashion clothes of Thai brands and big fashion brands.
Our Thailand Holiday Tour Packages  and Singapore Malaysia Thailand Tour Packages has plenty of amazing places to see and things to do to cater on your plate. Plan your holiday now and make incredible memories with Flamingo Transworld.