Honeymoon Destinations in India You Should Definitely Consider
As much as we love exploring the world and travelling abroad, we often fail to recognize the treasure around us. India is rich in culture and offers very beautiful vacation options if we know where to look. If you are planning your honeymoon in India then check out the various India Tour Packages available and to help you decide here is a list of some honeymoon destinations in India you should definitely consider.
1. Ooty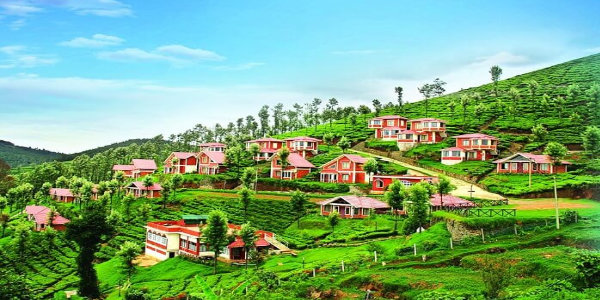 Known as the queen of hill stations in India, Ooty is a small town in the state of Tamil Nadu and is situated in the rich hills of Nilgiri, therefore in the lap of lush pastors and unspoiled fields. You can visit the Elk Hill, the Rose Garden, the mountain railway which is one of the oldest in India and, now, a UNESCO World Heritage Site. Do not miss the The Pykara falls which are one of the most popular tourist attractions in Ooty and are famous for the shola trees.
2. Goa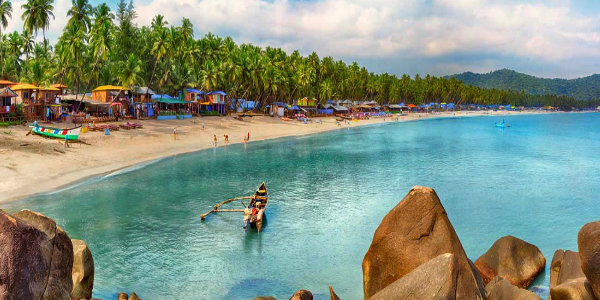 Whether you like to party or just enjoy some silent peaceful time on your honeymoon, Goa has got you covered. You can rent a villa or a stay in a luxurious resort and enjoy the private sun set points, swimming pools and sip your cocktail with a book in your hand or you can opt to party at the famous Mambos street which bustles with clubs and bars, explore the less crowded beaches on a vespa or an open jeep, let your hair down and chill at the shacks while enjoying some delicious Goan cuisine or attend a karaoke with your partner- told you, Goa has got you covered. You can do either of these or all of it if you like.
3. Triund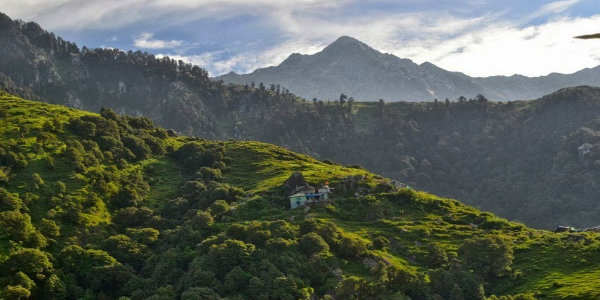 A small hill station in the Kangra district in the state of Himachal Pradesh, Triund is for those who like adventure and adrenaline rush. If your idea of romance and honeymoon involves camping at 10,000 feet above sea level, on lush pastures overlooking mountain peaks which refuse to end, if holding your partner's hand while you trek and feel your heart pumping then definitely visit Triund. With the view of Dhauladhar Mountains on one side and Kangra valley on the other, Triund is beautiful and rich for those who understand majestic mountains and the sound of gushing waters.
4. Havelock Island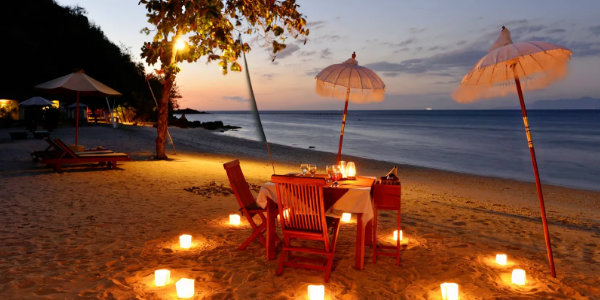 A part of Ritchie's Archipelago in India's Andaman Islands is Havelock Island known for its dive sites and mesmerizing beaches. Like Maldives, Havelock Island offers less sightseeing and more time for taking a walk on the pristine beaches, reading to your partner in a hammock, talking about your dreams and embarrassing moments while star gazing and listening to your favorite track as the sun sets. One of the best beaches of Havelock is Radhanagar beach which you must check out if you get a chance to. Havelock will make you forget about the world and provide you with the time that our generally busy lives fail to.
5. Yumthang Valley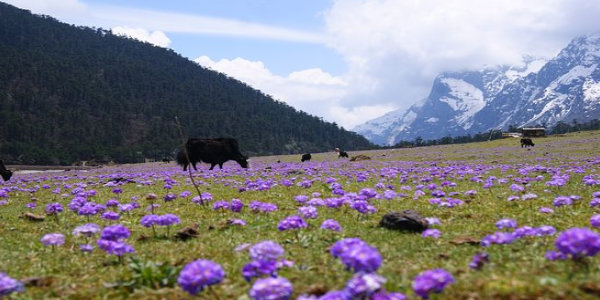 Popularly known as the valley of flowers, Yumthang Valley is nature sanctuary with serene river, hot springs, yaks and grazing pasture on rolling meadows against the backdrop of ever majestic Himalayan mountains  in the North Sikkim. It is so picturesque and heavenly you could sit there for hours with your partner and not care about a thing in this world. The best time to visit this place would be anytime between February and June. This place is rare, exotic and definitely romantic.
6. Alleppey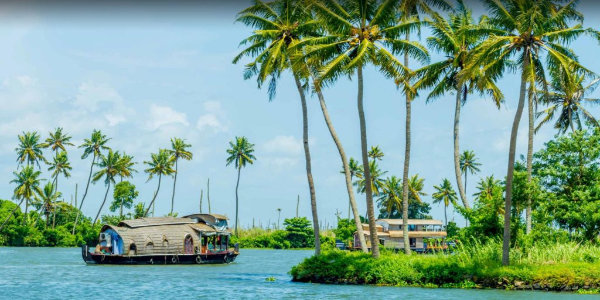 Kerala's tour itself is a good option to consider for your honeymoon, to enjoy some backwaters, refreshing coconut, delicious south Indian cuisine and house boats but Alleppey or Alappuzha is one of the best places that the state offers for romance. Alappuzha (or Alleppey) is a city on the Laccadive Sea, popular for its house boats cruises that move along the rustic Kerala backwaters giving you and your partner a change from the general hotel accommodation with constantly changing and prettier views. You can visit the 19th-century Alappuzha Beach and the light house and if you are planning to go around August you may also see the famous Punnamada Lake's snake boat races, an annual event which attracts tourists from all over the world.
7. Shillong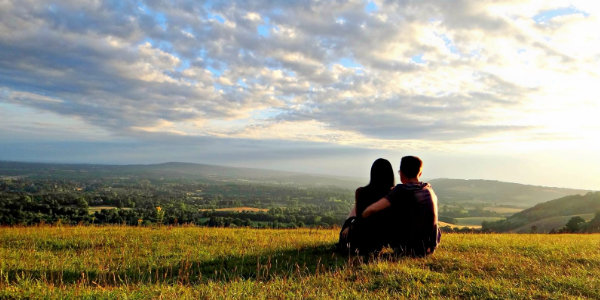 Often called the Scotland of India, Shillong is a hill station in northeast India and capital of the state of Meghalaya. Shillong sits at an altitude of about 5,000 feet amid mountains offering peaceful landscapes, fresh air, less crowd and pleasant subtropical highland climate, making it a viable option all throughout the year. You can pick a good comfortable hotel which offers the perfect views, visit Mawlynnong, the cleanest village in Asia, go to Umiam Lake and you must see the three waterfalls merge into one at Elephant Falls. Shillong offers greenery that automatically puts you at ease and slips you in the coma of romance.
These lovely places in India will leave you wanting for more plus help you discover some offbeat places. So enjoy the Indian hospitality with beautiful landscapes and romance in the air.