Bali Arts Festival: Celebrate Balinese Art and Culture
The Beauty of Bali
There are certain places that have earned themselves a reputation of being extremely desirable in terms of holiday destinations. Among these popular holiday destinations, the island of Bali has very high credibility. People from every nook and corner of the world have been flocking to Bali to relish its never ending tropical beauty along with great vibrancy. The long palm trees that keep swaying in the pleasant breeze, will instantly relax your nerves. The colorful culture of this island will intrigue you to soon book Bali tour packages.
The highlight about going on a Bali tour is that the resorts you will find here are exquisite in their own unique manner.  This is mainly because of the fact that the constructions on this island have taken place in such a way so as to not disturb the ecological system. Hence you will find resorts perched upon different levels of land.
History of the Bali Arts Festival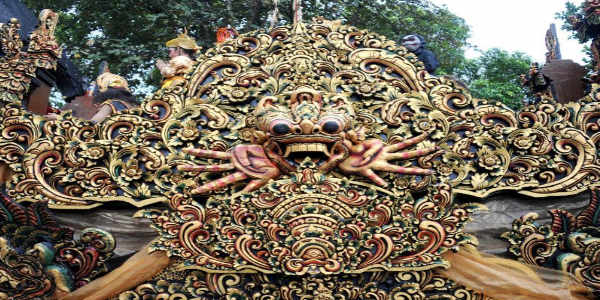 Thanks to the immense tropical beauty one witnesses during a Bali tour, people often miss out on the other marvels which you can find on this land. It is important to note that the Balinese culture is considered to be one of the richest cultures one can find on this planet and also extremely vibrant in its portrayal. Hence missing out on this marvel might end up becoming a major regret if you're in the area. If you wish to witness this rich cultural heritage all at one place, then the best way to do so is by being a part of the Bali Arts Festival.
The Bali Arts Festival is a one-stop destination to experience art, music and culture all at one place at the same time. This festival started in the year of 1979 in order to attract more number of tourists to their land and also to revive their dying traditional arts as well. This festival goes on for a month to remind the local people as well as show the tourists the diverse, rich and traditional roots of the land of Bali. The festival originally began as a cultural competition between various districts. The Indonesian government also supported numerous schools of art and dance for the same.
Time and Place of the festival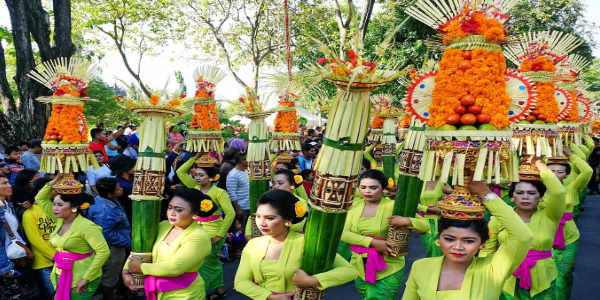 The year 2020 is special for the festival too as it is the 40th edition of the colorful festivities. This grand art fiesta usually follows a specific theme each year when it's held. In the year of 2020, the theme of the Bali Arts Festival is "TejaDharmaningKoripan"̧ which means Fire; the Spirit of Creation. According to the physical perspective, the theme aims to illustrate that one can't separate human life from the spirit of fire as it is essential in numerous activities such as cooking but if we look at it from a broader perspective, it is the source of energy for the planet.
This month-long cultural extravaganza will commence on the 16th of June, 2020 and will go on till 14th of July, 2020. It is going to be held in the capital city of the Bali province which is Denpasar, at the Bali Art Center. The festival's opening is a must experience for everyone visiting Bali as it consists of a grand parade that takes place right in front of the Bajra Sandhi monument. This procession then goes on to travel to Bali's Art Center.
Unique Experiences at the Bali Arts Festival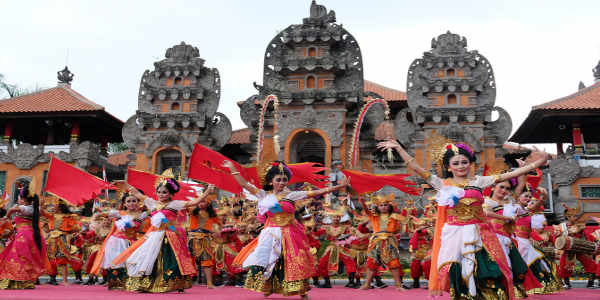 As we already mentioned, the opening parade is an absolute must on your Bali tour packages. Apart from this, there are a number of other experiences as well which ensure to make your Bali tour a memorable one. Bali has been divided into eight regencies, and all of these regencies will be showcasing their best cultural self at this festival in a unique manner which will surely excite the onlookers. Along with this, one can find envoys and floats of other islands of Indonesia that are here to showcase their traditional roots. The opening parade is accompanied by the 'gamelan' which is basically a piece of traditional music of the Indonesian islands of Java and Bali.
After the Bali Arts Festival commences in full swing, one has a variety of options to choose from. This is because performances are conducted simultaneously in various amphitheaters which should definitely not be missed out on. One will be able to soak in all of Indonesian culture, arts, and traditions through this marvelous performances. These performances are a part of competitions which are based on the themes of traditional arts found in the remote corners of Indonesia. The unique quality of these performances is that just because they are traditional, that doesn't mean they are stuck in time. They evolve every year and have a hint of modernism to them in the form of fusion.
Gastronomic Journey at the Bali Arts Festival
It is often believed that when you want to witness a place's culture as a whole, learning about its roots and customs is necessary but there is an aspect which must not be missed out on and that is the local cuisine of the place. This is because the food of a place can tell various stories about the people of that region even louder than the historic story books.
The Balinese culture is definitely extremely vibrant, but the cuisine here is even more colorful in terms of physical appearance as well as the flavors it offers. The specialty of this cuisine is that there is an array of flavors in it which will instantly activate your taste buds and keep you guessing as to which new taste awaits your tongue. Another added advantage with feasting on this culinary spread at the Bali Arts Festival is that not only do you get to try Balinese delicacies, but also the Indonesian ones.