Top 7 Destinations For A Destination Wedding Aboard
With celebrities choosing world class wedding destinations across the globe, the concept of destination wedding abroad has become a trend. The landscapes, the hospitality and the whole idea of vacation and marriage on a lovely island or a luxurious resort is indeed very intriguing.  If you are looking for some beautiful destination options for your wedding then here is a list of top 7 destinations for a destination wedding abroad.
1.Bali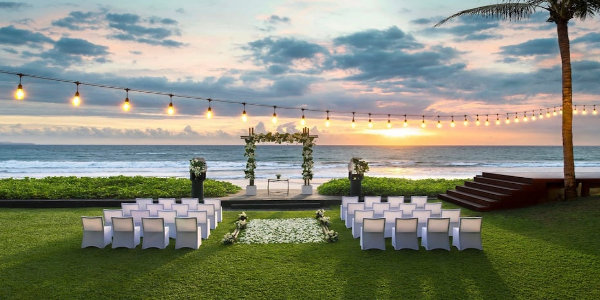 A place which offers international services, pristine beaches, easy to fall in love with cliffs, one of the best party scenes with world class hospitality all of that without burning holes in your pocket, Bali is your answer. Bali is a hub for villas, five star resorts and hotels. You can consider options such as Wiwaha Wedding Chapel, Kamandalu Resort, Conrad Hotel & Resort, Le Meridien Bali Jimbaran and many more. Many wedding ideas can be executed in Bali given that you have a good team working on them. You can have a wedding at a beach, a jungle, a rice paddy, over a cliff, a chapel and so much more and all of that is smoothly possible in Bali.
2. Thailand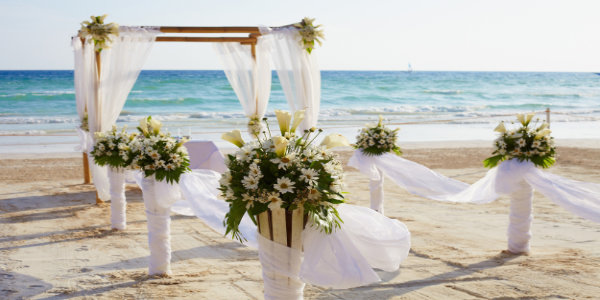 Thailand has recently become very popular amongst Indian couples for a destination wedding. The soft beaches, the sunset and the relatively lesser amount of distance between the two countries are few of the reasons why people are choosing this beautiful place for their big day. Bangkok is full of five star hotels and resorts, Hua Hin and Phuket offer beaches with luxury and lovely tropical weather, Koh Samui boasts about beaches, private villas of all categories and adventure, underwater and cliff wedding options.
3. Dubai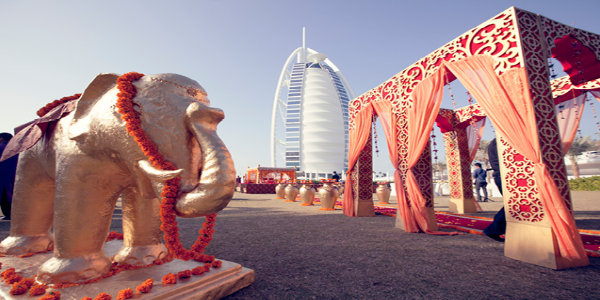 If you are a couple who loves the riches of the world, the shimmering gold and a place which is neck deep in luxury then Dubai is without a doubt an excellent choice for your destination wedding. There is no end to the way you can scale up your wedding in Dubai, the richest of rich can get married here. You can also consider a yacht wedding, a desert wedding would be definitely exotic but do check the weather before deciding on that option. Meanwhile the list of some grand venues includes Al Maha Desert Resort, Atlantis The Palm, JW Marriott Marquis Hotel, Burj Al Arab Jumeirah, Fairmont The Palm, Burj Al Arab Jumeirah, Raffles,and Crowne Plaza.
4. Greece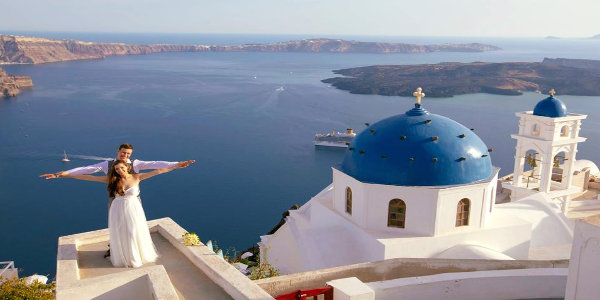 White washed building, turquoise water with emerald green palms soaking just the right amount of gold from Sun. Greece is the place for romance, butterflies, colors and perfect pictures. You can pick a venue or a theme which is closest to your heart or a setting that describes you both and your connection the most. Greece offers options such as Casa Playa Beach in Zakynthos – for a beach wedding, Agreco Farm in Crete- for a quaint farm house wedding at the hilltop, Amaltheia in Varkiza – wedding by the sea and Cameo Island in Zakynthos – for an intimate but heavenly wedding with our Greece Holiday Packages. 
5. Singapore
With a lovely blend of natural scenic beauty with urban vibe, Singapore is one of the prettiest and practical countries to live in, to visit and even get married. A country which lights up with lights, colors and flowers all the same offers wedding venues such as Altitude Gallery & Bar, Burkill Hall, Flower Field Hall, Four Seasons and CHIJMES. Singapore is for a couple who wants sophistication, glamour, class and beauty in the same package in just the right amount.
6. Switzerland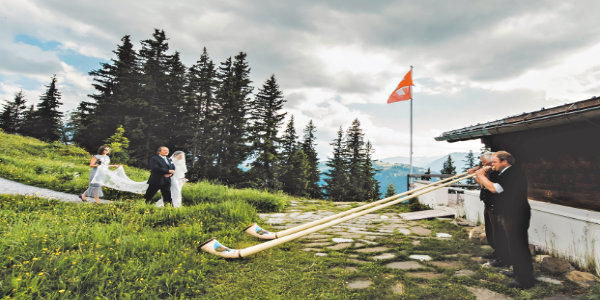 The place of chocolates, cows, watches and all that is beautiful and calming, Switzerland is one of the most beautiful countries on the map and it will be a lifetime memory to get married here with the Alps as witness to your love story. A place where numerous love stories have be filmed, a place which literally echoes love, peace and beauty is a wonderful option to consider for your big day. There are multiple options for you in terms of venues and type of wedding that you would like such as Chillion Castle –an actual castle where kings and queens have gotten married and a famous tourist spot, Lenzburg castle- a fairytale high castle which offers both outdoor and indoor venue options for your big day, Zermatt- a car free town in the shadow of Matterhorn, a venue between the mountains, Schilthorn- To tie a knot in a revolving restaurant amidst the alps is even beyond movies and fairytales . You can also get an igloo wedding in Switzerland with one the most special venues and treatment to your wedding day. Switzerland is perfect for a winter or a summer wedding and clearly the pictures will be out of this world, given the natural beauty all around.
7. Italy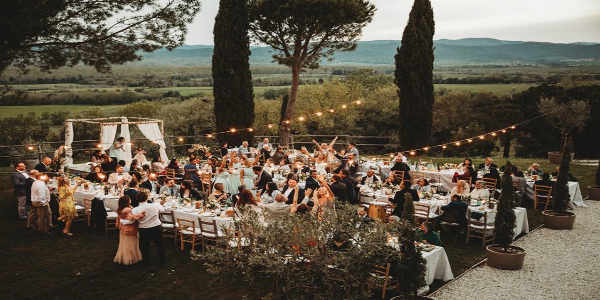 If you believe in old school romance, if you want to rewind to a time when things were simpler, quieter and love was more colorful, stronger and every brick and leaf around you echoed that then Italy is your perfect destination. A country where renaissance still blows in full form especially in Tuscany where the buildings have aged gracefully unlike modern day idea of love. There are so many options available in Italy such as a private villa in Lake Como, Castello della Castellucia in Rome, Lloyd's Baia Hotel in Amalfi coast, Palazzo Venart in Venice, Villa Monsoglio in Tuscany and Civita di Bagnoregio in Umbria.
The world is full of options and possibilities and with the developing wedding business there are experts who can cater to almost all your wedding dream needs it is just about finding the right team, the right destination and right time to plan your big day. Most of all you gotta find the right person who is worth this all.