The Good Old Greek Cuisine- Vegetarian Foodies Guide!
Undoubtedly, Greek food is delicious and comes in various varieties, but did you know that most Greek food is vegetable-based? As per the ancient Greek civilization in almost all the food dishes were vegetable-friendly hence it is delicious and can be found in any good vegetarian options in restaurants. Below is the list of fifteen vegetarian-friendly food that you can easily find on your Greece tour as per the season.
1. Greek salad or Horiatiki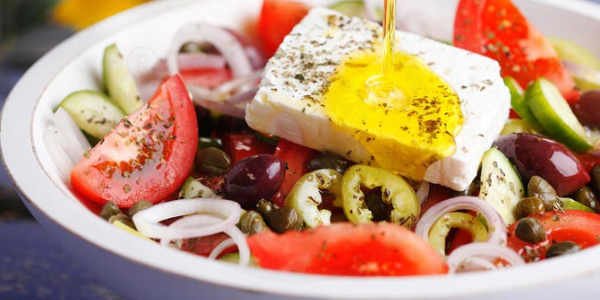 Greek salad is a famous dish that you will find in almost all the menu. The Greek salad is freshly made with lots of flavors of salad like tomatoes, olive, cucumber, onions and cheese, seasoning of salt and oregano, vinegar, lime juice, and olive oil.
Have it with: You can have these Greek salad as a side dish or just a main course with pasta or have it plain.
2. Cabbage and carrot salad or lahanosalata me karoto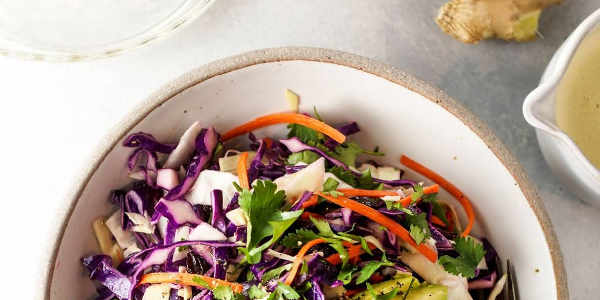 Lahanosalata is a salad that is eaten as per season, but preferably in winter the most. During winters, cabbage becomes mostly featured in all the dishes. The salad tastes fantastic with coleslaw and cream. The recipes of the salad vary as per the region you are in, but some ingredients like cabbage, carrot, olive oil, lemon, salt, and pepper remain constant.
Have it with: the locals prefer having the dish plain as it is sufficient for a good meal.
3. Vegetable fritters or Kolokithokeftedes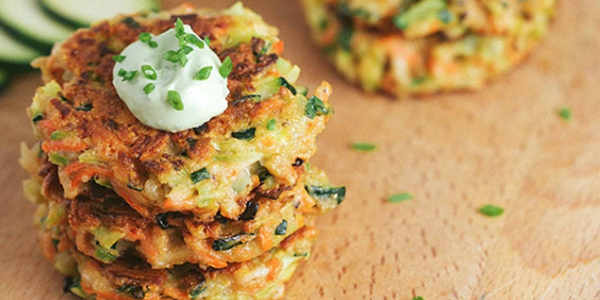 Kolokithokeftedes or squash fitters are the most common vegetable fritters that you will find in Greece. Depending on the region or the area, but can also find tomato fitters, egg fitters, and so on. It is tasty and can eat for starters. Have a quick bite of vegetable fritters, and you are ready to go.
Have it with: You can have any fitters with Tzatziki sauce as a dipper.
4. Dakos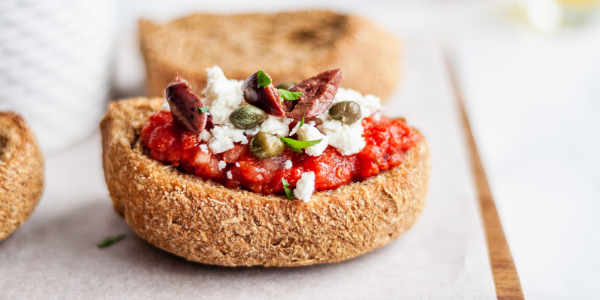 Dakos is a Cretan style salad, which is also known as koukouvayia. It is a soaked barley rusk covered with finely chopped tomatoes, feta, mizithra cheese, and olive oil. The dish is not only tasty but also a healthy meal filled with fiber and antioxidants.
Have it with: The dish is usually eaten as a main meal. You can eat it with olive oil and oregano.
5. Beetroots or Patzaria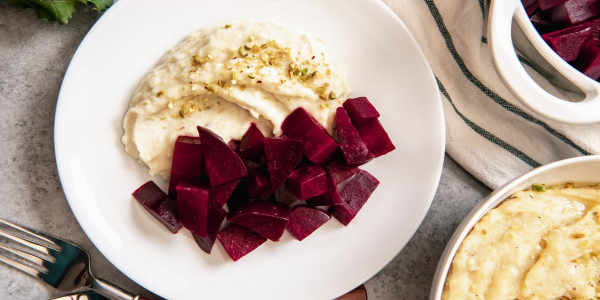 Patzaria is served cold with slightly warm heated and tastes delicious. This healthy heart dish is usually boiled and is seasoned with a little olive oil, beets, garlic, and vinegar. It can be easily prepared and inexpensive.
Have it with: You can have the patzaria with skordalia, a garlic potato puree, or Greek yogurt.
6. Briam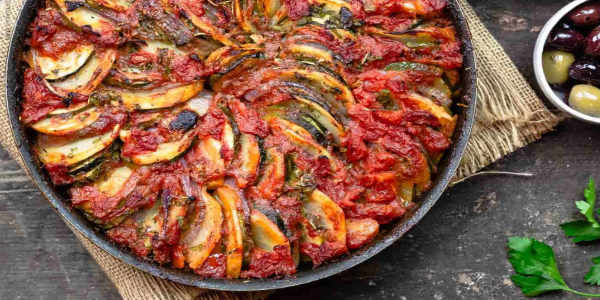 If you are on a diet and yet want to eat tasty food, then Briam is what you need to have. The dish is very similar to the French ratatouille. It is a roasted vegetable dish in a Greek way consisting of olive oil-based style consisting of zucchini, potatoes, eggplants baked in an oven with a mixture of tomatoes and olive oil.
Have it with: generally, Briam is served as a side dish with fish and meat, but if you are a vegetarian, then you can have it plain as a starter.
7. Leafy greens or Horta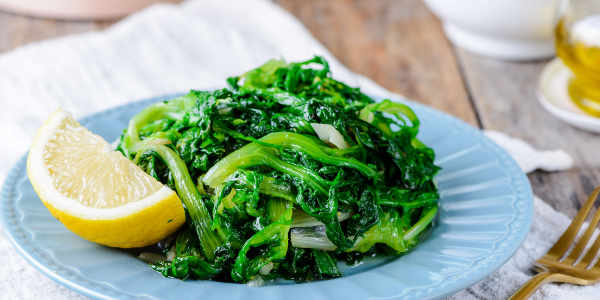 Leafy greens grow almost everywhere and are available locally, and leafy greens are boiled, seasoned with olive oil, salt, and lemon. It is simple to make, healthy, and tasty to eat. Like spinach, boiled greens wilt and reduce the quantity when cooked to a fraction of their original volume. Hence make sure you prepare the right amount of it.
Have it with: You can have leafy greens salad with any bread, and you are good to go.
8. Dolmades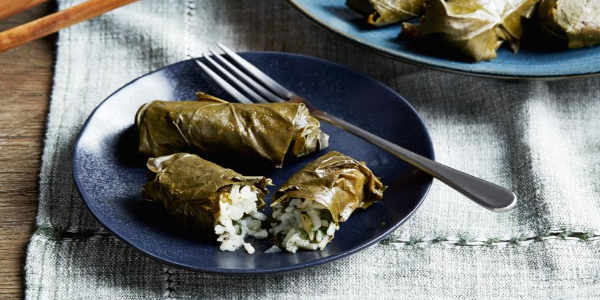 Dolmades is a staple food found in every Greek restaurant across the world. The dish is made with grape leaves stuffed with flavored lemon rice, fresh herbs, and spices. The recipe is low in calories and high in fiber.
Have it with: The dish goes perfect as a starter or skordalia and yogurt dip.
9. Fava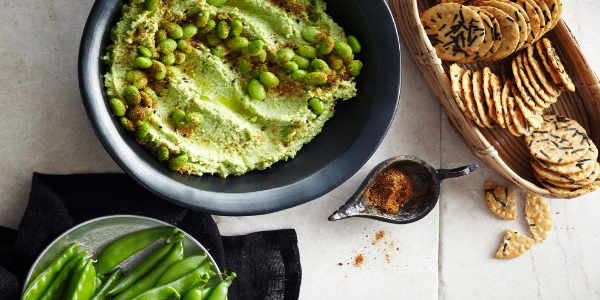 Fava is a traditional Greek puree made with a fresh blend of yellow split peas and olive oil. It is garnished with onions and capers. It just takes a handful of ingredients and hardly any time to make this mouthwatering dish, and the best part is you can never go wrong with this dish.
10. Gigantes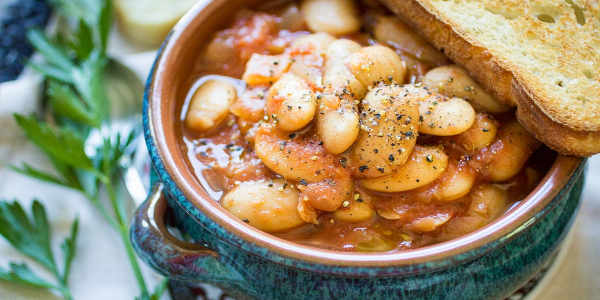 Gigantes are butter and giant beans baked in a thick tomato sauce and forms a creamy texture and can be cooked in a variety of ways. The dish is garnished with feta cheese on top. It is healthy and thoroughly satisfying to stomach.
Have it with: Gigantes goes best with toasted crusty bread.
11. Imam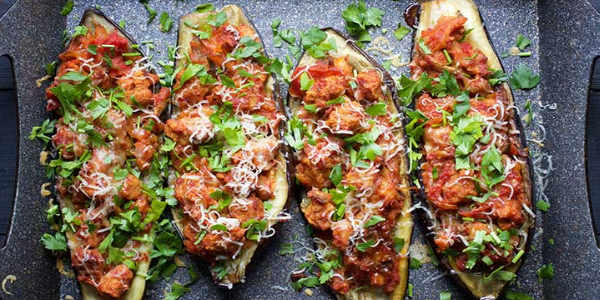 Imam or Imam Baldi consists of sliced eggplants fried with olive oil. They are cooked until it becomes soft and is stuffed with onion, garlic, tomatoes, and other spices. The dish can be roasted or baked in an oven. This dish comes under the Ladera category, which is a creamy dish. It's a healthy dish consisting of the right nutrients in it.
Have it with: You can have the dish with crusty bread and green salad.
12. Spanakopita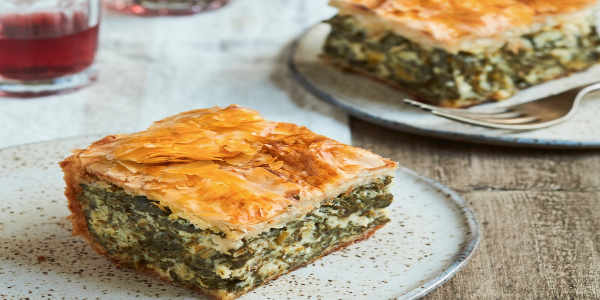 Spanakopita is a Spanish pie and Greek classic. It is baked with phyllo pastry, natural leaves stuffed with spinach, onions and Feta cheese. They can be eaten as an appetizer or side dish and can be served both ways, hot or cold. You may have a meal for a fresh breakfast or lunch. It goes well both times.
Have it with: you can have this dish with fresh cucumber or yogurt dip.
13. Spinach rice or Spanakorizo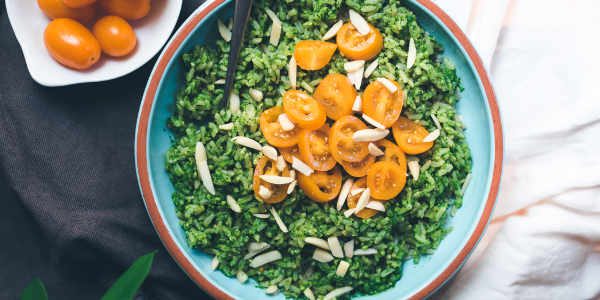 Spanakorizo is a creamy rice recipe made with spinach, onion, and seasoning with a consistency of risotto. This dish is easy to make and full of flavors. It can be either eaten as a side dish or main course. The recipe can be consumed either cold or hot. The meal is full of rich nutrients, high fiber, and antioxidants. Perfect to be eaten in winters and delicious for kids.
Have it with: Have this delicious meal with freshly squeezed lemons and a bit of olive oil and feta cheese.
14.Tzatziki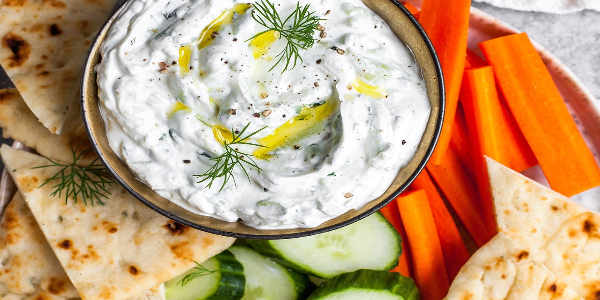 Tzatziki is a refreshing yogurt-based sauce that includes cucumber, dill, salt, olive oil, lemon juice, and garlic. Tzatziki is usually used as a dip for dishes and also can be used in pittas. The tzatziki sauce is used in mostly all Greek side dish. The sauce is not only loved in Europe but eaten regularly in Middle Eastern countries as well.
Have it with: Have tzatziki with freshly made salads or toasted bread.
15. Ladera dishes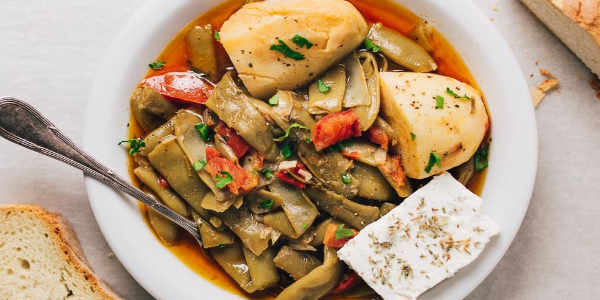 Greek cuisines mostly include dishes cooked in oil are commonly known as Ladera. Mostly all meals are vegetarian, these dishes consist of a variety of vegetables cooked or baked in the oven with tomato sauce, oil and it includes okra, green beans, stuffed tomatoes, eggplants, legumes, and zucchini.
Have it with: It is usually served as a main dish containing feta cheese, and bread dipping goes very well.
So when you plan a trip to Greece, make sure you try these tempting dishes on your holiday.