Planning your Kashmir Honeymoon in 2021? Everything you need to know
With beautiful meadows and lakes, apple orchards, and saffron fields, Kashmir is said to be a "Heaven on Earth". Kashmir is a union territory, attracting millions of tourists each year, from all over the world, known for peace and tranquillity, snow-capped rugged mountains, pristine valleys, and floating markets on Dal Lake. Kashmir is one of the best honeymoon places in India as the couples can hop on to different scenic places like Pahalgam, Srinagar, Gulmarg making this place a perfect honeymooner trip and also a family trip. Kashmir is also famous for the Amarnath Caves, people across the planet especially come to offer prayers to Lord Shiva here.
Kashmir honeymoon package provides an opportunity of trekking in the Vishnasar, Gadsar, and TarsarMarsar lakes, and also couples can enjoy a comfortable houseboat stay at Nigeen and Dal Lake in Srinagar with scenic Shikara Ride. For adventure lovers, skiing in Gulmarg is one of the activities not to be missed at all, especially in the winter season.
This blog is all about important travel-related information on things to do, stay options, best time to visit, places to visit, and many other points relating to Kashmir Tourism. A Kashmir tour package with Flamingo Travels will be not only a memorable but also value for money package.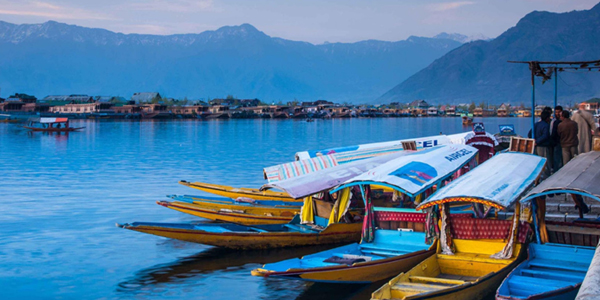 Image Source: http://blog.via.com
Things to keep in mind, while planning for honeymoon in Kashmir:
Each one of us needs to check some of the relevant information about the destination we are planning to travel to. This will not only help us in planning a perfect vacation but also a hassle-free one. Some of these points are:
Is it safe to visit Kashmir after Covid-19?
Why is Kashmir one of the best places for a honeymoon?
Places you must cover in your Kashmir Itinerary
Must experience things to do in Kashmir
Where to stay in Kashmir?
Travel tips for your Kashmir tour
1. Is it safe to visit Kashmir after Covid-19?
When the idea comes to plan a trip to Kashmir, we all get a common question in our mind- is it safe to visit Kashmir?It is a pleasure to say that post-COVID-19, Kashmir has also opened up the borders for domestic travellers. But to have a safe trip, tourists have to follow the COVID-19 travel tips for Kashmir.
It is compulsory to cover your face or say wear a mask and move around in the public places with many places also undergo temperature screening procedures;
Any traveller who has a higher temperature has to compulsorily go for a PCR COVID-19 test;
If the report is positive, the traveller has to follow the state quarantine rules, and the cost for the test and quarantine stay are to be borne by the traveller only;
If the report is negative, you can enjoy the destination to the fullest;
2. Why is Kashmir one of the best places for a honeymoon?
When a newly engaged couple plans to decide on their honeymoon, Kashmir ranks the list of best places for honeymoon in India without any doubt. Kashmir is also ranked as one of the most romantic places in the whole world. The small green valleys, the serenity, and peace, amazing views, and nature are the main reasons to choose Kashmir for a romantic getaway.
Capture some romantic moments while visiting some of the lovely places on your honeymoon in Kashmir. Some of the popular honeymoon places in Kashmir are: 
A cozy and comfortable stay in the houseboat on the stunning Dal Lake;
The lush green meadows and snow-capped mountain in Gulmarg give a breath taking and unforgettable experience;
A stay in Pahalgam, a picturesque town providing an endless opportunity to grab the best of nature;
And the best part is that you can plan a trip to Kashmir in any of the seasons- be it summer, monsoon, winter, or autumn, it will always end on a good note;
3. Places you must cover in your Kashmir Itinerary
With being one of the best tourist destinations, here are some of the best Kashmir honeymoon places you must include in your itinerary without giving a second thought. These places to visit in Kashmir on your honeymoon will surely make your holiday memorable for life. Let's scroll down and check the same: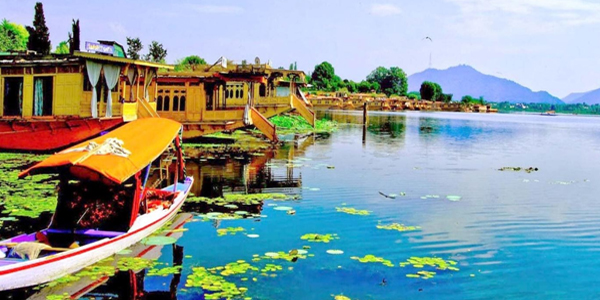 Image Source: https://i1.wp.com
Dal Lake in Kashmir is one of the most scenic places not only in India but in the whole world. This famous lake in Kashmir will add a magical feel to your honeymoon tour and a stay in the houseboats on this Dal Lake will give you all the glimpses one needs for their honeymoon tour. Waking up to the beautiful surrounding mountains and blooming lotus in the lake makes this place prettier. You can also choose to explore the nearby attraction to Dal Lake like Nagin Lake, NishantBagh, and Shalimar Bagh.
Dal Lake is only 22 km far from Srinagar Airport and can be easily reached by hiring a taxi.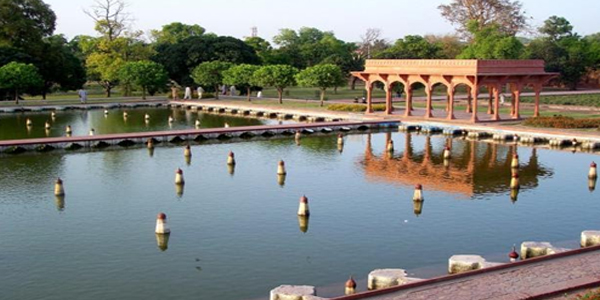 Image Source: https://thenomadicguy.files.wordpress.com
Shalimar Bagh, Kashmir is a Mughal garden and is one of the famous tourist spots. This garden is one of the largest one in Kashmir valley and is located on the shores of Dal Lake. It is said that Emperor Jahangir along with his courts used to visit these gardens in the summer season at least once. With colorful flowers and tall trees of Chinar, there can't be any place that can be this peaceful. You will also come across a magnificent canal, which thereby add-ons a charm to this garden. Do visit this garden when in Kashmir and click some amazing pictures at your favorite spot here.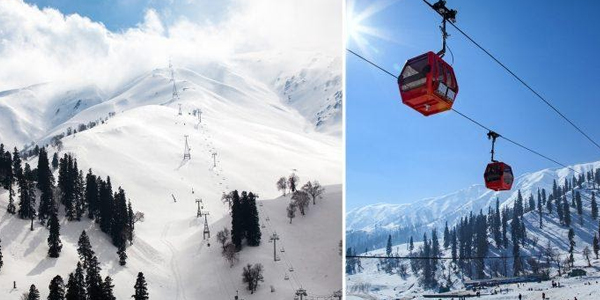 Image Source: https://travelandleisureindia.in
Gulmarg in Kashmir is one of the top hill stations to visit and is only 50 km far from Srinagar. Gulmarg is known for many things, especially the highest Gondola ride and a paradise for skiing lovers. Located in the Pir Panjal Range, this place is a blessing to our country, with lush green meadows, beautiful blooming flowers, lakes, and snowy mountain peaks. There are many attractions like Ferozepur, Tangmarg, and Khilanmarg which should not be missed. Gulmarg's honeymoon package will be memorable and one can also enjoy playing golf at one of the highest golf courses and visit some of the religious places like Baba Rezi Shrine, Maharani Temple, and St. Mary's Church.
There are many adventurous activities offered to tourists. One of the most famous ones is skiing, which can be enjoyed by a beginner or an experienced ski-lover. Some other activities are trekking, trout fishing, and admire the surreal Gulmarg with a Gondola cable car ride.
You will also choose to stay at some of Gulmarg's best hotels like Grand Mumtaz Resorts Gulmarg, The Khyber Himalayan Resort & Spa, Pine View Resort Gulmarg to add an extra element to your trip.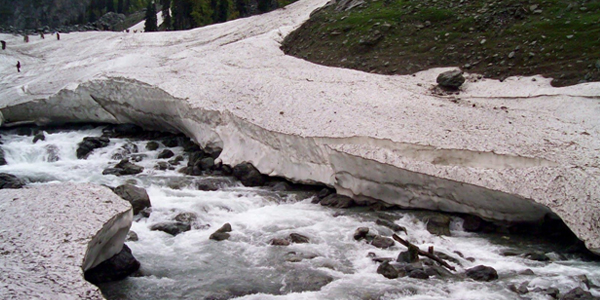 Image Source: http://2.bp.blogspot.com/
Chandanwari is located at a height of 95,000 feet and 16 km far from Pahalgam. AmarnathYatra starts from Chandanwari. Pahalgam to Chandanwari is a short scenic drive, giving a pleasing delight to each one of us. With mountains on one side and the sound of the Lidderriver flowing on the other side is itself a wonderful road journey. There are many sightseeing points to be covered when you reach Chandanwari and enjoy the surroundings to the fullest.
One of the other major attractions is the Aru Valley region. This region is famous for trekking and camping activities mainly. It is located 8,000 feet high and the scenery from this level is simply awesome. If you are planning to trek to the Kolahoi glacier, you need to start your journey from here. Aru Valley is just a fairyland in the state of Jammu and Kashmir.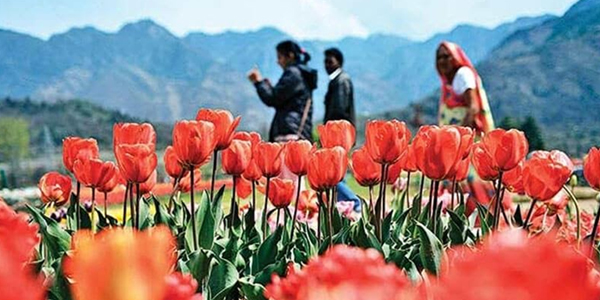 Image Source: https://media.easemytrip.com
With have some exciting things to do here, the tourists also get attracted to the scenic Mughal Gardens in Kashmir.These gardens have beautifully planted trees, shrubs, flowers, herbs, and mainly the Chinar tree which enhances the liveliness of the gardens. These Mughal gardens here were built during the reign of the Mughal empire by adopting the Persian Gardens concept majorly. All the gardens have many things in common in terms of the features like the small pools with flowing water, fountains, walled structure with canals, and several tree plantations providing a cool shade. Some of the known Mughal Gardens Are Tulip Garden, Nishat Bagh, Pari Mahal, ChashmeShahi, and Shalimar Bagh.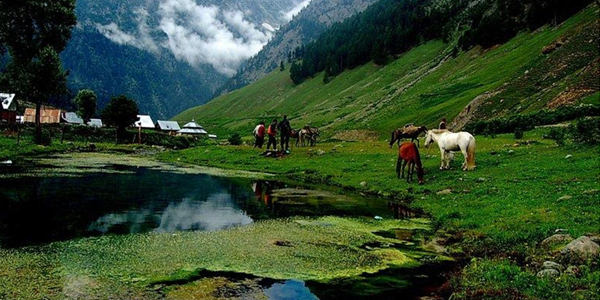 Image Source: https://dynamic-media-cdn.tripadvisor.com
Sonmarg is again a scenic hill station in the Kashmir Valley. This hill station is located at 2800 meters' altitude high. The Sonmarg in Kashmir is blessed with meadows, glaciers, snow-capped mountains, and forests, making this place a wonderful place to visit. Sonmarg packagescan be full of adventure activities as this hill station has many thrilling activities to do. Adventure hippies will love to go camping and trekking activities, while the honeymooners will love to get lost in the beauty of Sonmarg. Thajiwas Glacier is one of the other major attractions here, known for an easy hiking adventure.
Some of the other popular trekking routes here are Krishnasar and Vishansar twin lakes, also known for trout trekking, and Gangabal Lake Trek.
Sonmarg meaning "Meadow of Gold" is one of the best places for an individual to get immersed in the beauty of the Himalayan Ranges.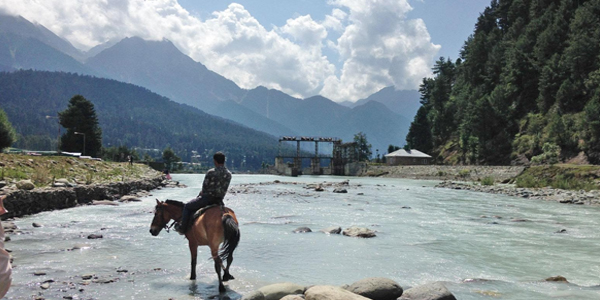 Image Source: https://assets.telegraphindia.com
Pahalgam is situated at a height of 7,200 feet and is 95 km far from Kashmir. This hill station is also called the 'Valleys of Shepherds' and many films have been at this beautiful location. Pahalgam in Kashmiris situated at the joining point of Sheshnag Lake and the LidderRiver with snow-capped Himalayan Mountains, tall pine forests, and meadows surrounding the hill station.
Here you can also enjoy the Snow Festival held every year in the winter season where you can sport like snow-sledding, skiing, trekking, angling, and playing golf. And if you are planning to offer prayers to Lord Shiva at Amarnath, Pahalgam is the starting point.
The hotels in Pahalgamare cozy and comfortable and offer budget, mid-range, and luxury hotels offering some of the best views of the surroundings. For local transport, you can use ponies to travel from one place to another.
Get exciting offers for Pahalgam Tour Package at Flamingo Transworld Pvt Ltd
4. Must experience things to do in Kashmir
Located in the Himalayas, Kashmir has many different experiences every tourist must be enjoyed by choosing to do the below-listed things to do in Kashmir. All these things are exclusive to this place only, so let's have a look at these experiences.
Enjoy a Stay in the Houseboat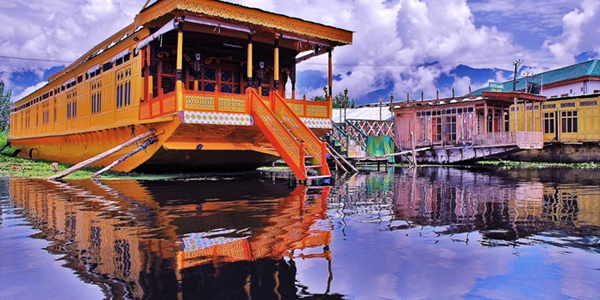 Image Source: https://www.cityshor.com
One of the great things to do here is spending a night at the houseboat in Srinagar. The houseboat is tied up at the Dal Lake, and you get a chance to stay with your loved ones amidst the beauty of the lake. Be it, families, groups of friends, solo travelers, or honeymooners, all will enjoy the experience of staying here. The houseboats have Wi-Fi and airport drop-off facilities. You can add-on the meal facilities during your stay here.
Don't miss out on a Gondola ride in Gulmarg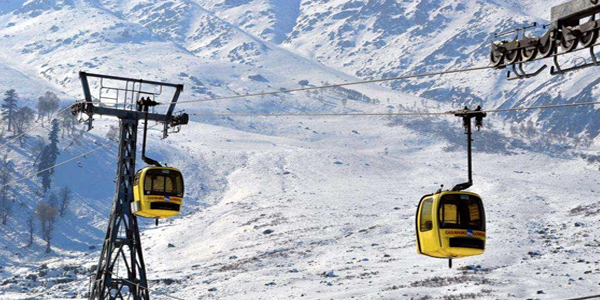 Image Source: http://www.simplykashmir.com
Gondola ride in Gulmarg is another exciting thing to do and suitable to all the age-groups. Summer season is the best time to ride on this Gondola as with the onset of summers, the snow slowly and gradually melts down. This cable car ride has three different phases:
Gulmarg to Kongdoori
Kongdoori to Apharwat Peak
Kongdoori to Mary Shoulder via chair lift
Enjoy the spectacular mountain views from the Gondola ride and have the cherished some of the best moments.
Taste some of the delicious dishes of Kashmir cuisine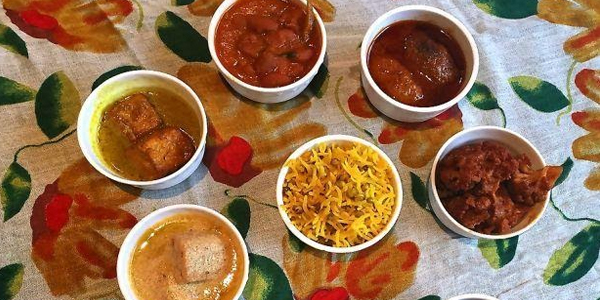 Image Source: https://i.ndtvimg.com
Kashmiri food is said to be one of the musts to try cuisine in India. And it is very important to know the flavors of every place you travel which adds a highlight factor to your tour. Kashmiri cuisine is known for its usage of various spices like cinnamon, cardamom, cloves which adds wonderful flavor and aroma to their dishes. Some of the must-try dishes are Kashmiri Kahwa (tea), Paneer Chaman, Dum Aloo, NadrooYakhni, Gushtaba, and Matschgand.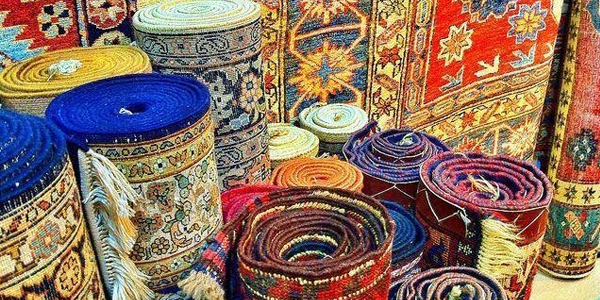 Image Source: https://media.easemytrip.com/
Shopping in Kashmir is one of the best indulging activities to do. Tourists not only take back home souvenirs and antiques but many other exclusive Kashmiri items. There are many items tourists will love such as Pashmina shawls, Kashmiri handlooms, antiques like copperware, Ferns, Doda Sapphire, and local garments. You will also love to shop for fresh vegetables and fruits sold on the shikaras.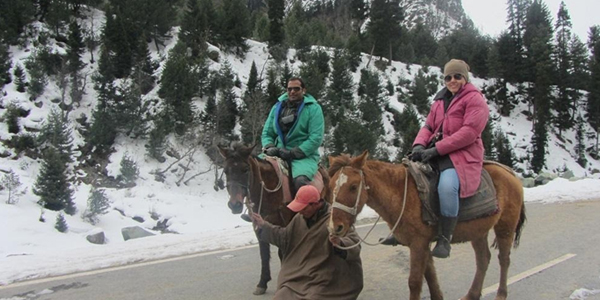 Image Source: http://www.kashmirhills.com
Pony ride in Kashmir is one of the unique modes of transportation in the scenic valleys of Kashmir. Pony rides can be enjoyed in many places in Kashmir but it's more famous in Yusmarg, Gulmarg, Sonmarg, and Pahalgam. This thing to do is one of the best ways to know about the lifestyle lived by the locals in Jammu and Kashmir.
Try the old Srinagar heritage walk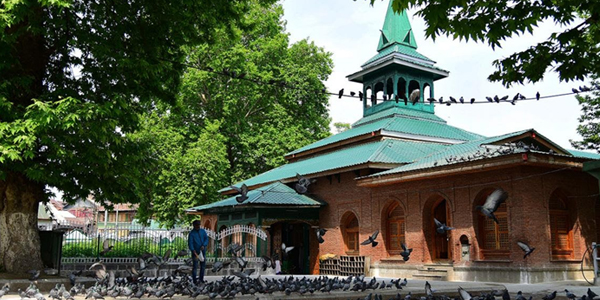 Image Source: https://theurgetowander.files.wordpress.com
It is said that the best way to know any place is to walk and explore the city and the same goes for Srinagar. Opt for the Srinagar heritage walk and get to explore some of the best points of interest in the city. The scenic gardens, the centuries-old structures, the different styled architecture, all are worth watching. It is a quiet peaceful experience to have a pleasant walk in the old town and admiring some of the known structures like Jamia Masjid. Also come across the old market selling dry fruits, threads, and spices.
Mountain Biking Experience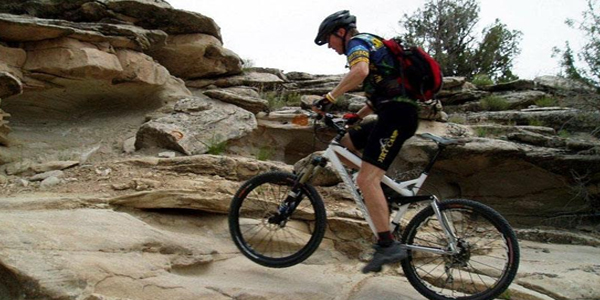 Image Source: http://www.kashmirhills.com
An adventure lover will always love to explore the city with some thrill and mountain biking in Kashmir will give a pump in your heart for sure. Biking activity is fun because all the factors here are favorable be it the scenery, the terrain, or the location. You have options for both rough-terrain cycling and smooth terrain cycling here in Kashmir. Some of the popular cycling routes here are Gulmarg to Pahalgam, Pahalgam to Srinagar, Sonamarg to Manasbal Lake, and Srinagar to Gulmarg. Mountain biking in Kashmir is truly of the most adventurous activity to go for.
5. Where to Stay in Kashmir?
Kashmir is a magical place with snow-capped mountains and peaks. Along with many exciting things to do here, the place boasts some excellent stay options. Kashmir hotels offer a different range for different types of travelers. Some of the best hotels in Kashmir are:
The Khyber Himalayan Resort & Spa, Gulmarg
Pine View Resort, Gulmarg
Grand Mumtaz Resorts Gulmarg
Hotel Nedous
You can also consider choosing to stay in Srinagar, you will get some of the suitable options of stay as per your budget be it a luxurious one or medium range hotels. Some of the best hotels in Srinagar are:
Hotel Royal Arabia, Srinagar
Hotel Grand Mamta, Srinagar
Heritage Luxury, Srinagar
Radisson Srinagar
And, to have an ultimate stay experience in the lakes of Kashmir, it is very much advisable to have a pleasant stay in the houseboats on the Dal Lake, Kashmir.
You can also scroll through some of the best Kashmir Tour packages to know more about the price ranges and the hotels offered during your stay here.
6. Travel Tips for your Kashmir Tour
There are travel tips for Kashmir which should be followed by every tourist to make your trip a hassle-free one. Let's check the same below:
Carry a first aid kit with all needed medicines especially the ones relating to nausea and vomiting, bandages and antiseptic;
Carry proper sports shoes if you planning for trekking and mountain biking trips;
Study the weather accurately before you plan to travel, and don't forget to carry woollens and sweaters especially if planning a trip in winters;
Always carry an ID card with an extra copy while roaming around in the city;
Make sure to carry an umbrella, and must advise if you are going in December;
Don't carry any drugs or alcohol while entering Kashmir;
Make sure to carry enough cash in hand with you as there are limited ATMs available in Kashmir;
Don't carry huge and heavyweight baggage on your trip to Kashmir. Carry the required clothing and lightweight luggage;
Also carry all the required toiletries along with you like your soap, shampoo, shaving kits, and so on;
While coming to the end, it can be rightly said that Kashmir is one such place that can't be just travelled or explored but also lived. So don't wait and just start planning your dream destination to Kashmir and make sure to experience all the above-mentioned things to do here.
And don't forget to contact Flamingo Transworld Pvt Ltd while planning for a Kashmir Tour.
"Nair khaudaayashavaal!" ('Have a great journey' in Kashmiri.)
Frequently Asked Questions regarding Honeymoon in Kashmir
1. Is Kashmir good for Honeymoon?
Kashmir is one of the best places in India to be considered for a honeymoon. Enchanting scenery, beautiful memories, and peace are what the couples enjoy when they choose to go on a honeymoon in Kashmir. 
2. Is Kashmir open for Tourists now?
Yes, Kashmir has opened for tourists now and it is completely safe to travel here. But at the same time, it is very important to follow certain rules and regulations.
3. Which month is best to visit Kashmir?
The best time to visit Kashmir is during the summer season starting from March till October. And if you wish to enjoy the snow, it advisable to visit during the winter months starting from November to February. Summer season is the peak season and will be a bit crowded.
4. Is it safe to travel to Kashmir during the COVID-19 pandemic?
Yes, it is completely safe to travel to Kashmir during the COVID-19 pandemic with certain rules and regulations to be abiding by. It is compulsory to provide a negative PCR COVID-19 report while entering the state, and the report should be 48 hours or less old only.
5. How to reach Kashmir?
To reach Kashmir, you have to board a flight to Srinagar Airport. The airport has a good connection with many airlines and cities in India. Kashmir also has a good connection with private buses. If you planning a train journey, then you need to get down at Jammu Tawi Railway Station in Jammu.
6. Which types of clothes to carry while travelling in Kashmir?
It can be a doubt regarding what to wear in Kashmir! So with the climate being between 15°C to 30°C in summers, it would be comfortable to carry cotton clothes with a lightweight jacket or sweater. And, when you plan to visit in winters, it's advisable to carry a warm thick layered sweater, jacket, scarves, and shawls. For something different, you can also buy a Kashmiri dressand enjoy your stay.
7. Which are the most beautiful places you must visit in Kashmir?
The list can be quite long when it comes to talking about the beautiful places in Kashmir. The places include Srinagar, Pahalgam, Sonamarg, Nubra Valley, Hemis, etc.
8. Can I see snow in Kashmir?
The best time to visit Kashmir for snowfall is in December, January, and February respectively when the valleys and the mountains are covered with a thick layer of snow. Snowfall in Kashmir is just a mesmerizing thing to enjoy and is the best season to enjoy snowboarding and skiing.