15 Most Charming Small Towns in India
We all need a break once in a while from the city's hustle-bustle lifestyle and explore some beautiful places. The perfect escape from the city chores and crowded places is to have a beautiful experience among nature and calmness. These 15 most charming small towns in India will want you to leave everything right away and head there to get an incredible experience of a lifetime.
1. Mawlynnong, Meghalaya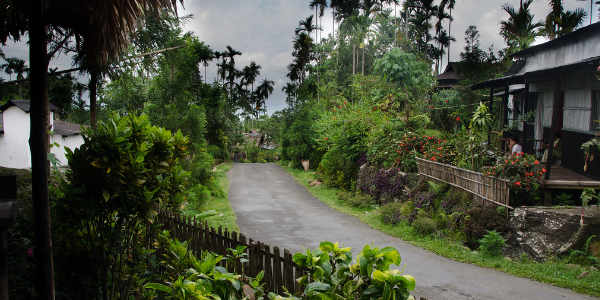 Mawlynnong, a small town in Meghalaya is one of the most enchanting towns in India. It is also added in "Must Visit places in North East" list and is been proudly announced as of the cleanest village in Asia in 2003. The village has a powerful impact on eco-tourism by the government. There is greenery and scenic view everywhere. The tribe community in Meghalaya offers home stays for guest and the locals are heartily welcoming.
Famous sightseeing: Mawlynong Bridge, Balancing rock, umterwing falls, trekking from Mawlynnong to the living roots bridge and Wah Rymben.
How to get there: Reach Shilong by Air. Mawlynong is 90 kms away from shilong. Take a bus or taxi and reach the destination.
Where to stay: Locals provide plenty of homestays like Mawlynnong Nangroi homestay, Hala tyngkong homestay and streamside guest house.
2. Diskit Town, Ladakh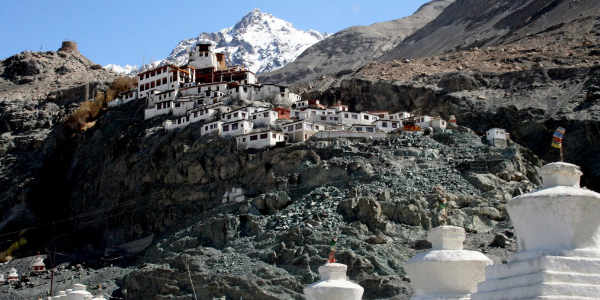 Ladakh is beautiful and offers incredible experiences to remmeber for life. Diskit is one of such most beautiful town in ladakh surrounded by its beauty and nature. The town has Diskit Monastery, a 14th century monastery known for a 106 feet tall statue of Maitreya Buddha which is very famous there. Enjoy the scenic mountain views, bird watching and admiring the nature. The unique Nubra valley is close by from Diskit to visit for a short trip.
Famous sightseeing: Visit the ancient Diskit Monastery, Go trekking, visit Nubra valley and learn bird watching.
How to get there: Reach by Air to Delhi or fly to leh directly. Opt for a bike tour from Manali or Srinagar. From Leh it is 120 km drive to the quaint village.
Where to stay: Locals provide plenty of homestays or you can stay at the monastery, you need to get permission from the monks or one of the village folks would give you shelter there.
3. Majuli, Assam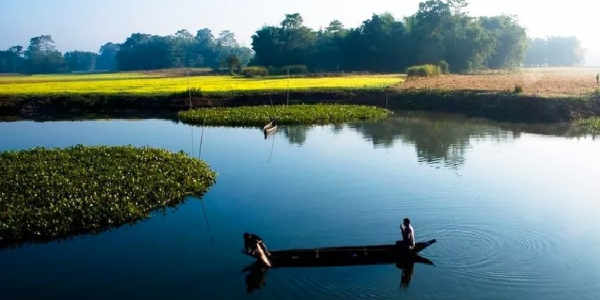 Majuli is a little village in Assam having the largest river island in the world located in the banks of Brahmaputra River. This island has a total area of 421.65 square kilometers and today it has become one of the popular tourist attractions in North East India. You get to experience the local culture and history of Assam which attracts people from all over the world.
Famous sightseeing: Explore the museums, boat rides during the sunrise and explore the local culture of Assam. In Dakhinpat satra and explore Molai forest reserve.
How to get there: Reach by air to the nearest airport in Jorhat, 20 km way. The island is only accessible by ferry.
Where to stay: There are few small hotels and lodging available in the island.
4. Landour, Uttarakhand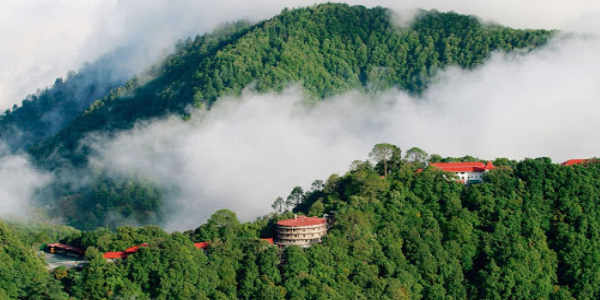 Landour is a small town in Uttarakand. The town is blessed with mountains wrapped around the entire town and the one of the most rejuvinating places in India. This Himalayan town is blessed with healthy and pleasant weather throughout the year. There are few archeological and heritage sites from the colonial era that are well reserved. It is the home to famous author Ruskin Bond.
Famous sightseeing: Visit the Welsh named-town, visit the famous church as Kellogg's Church, St. Paul, the Methodist Church, and St. Peter's Church, visit the famous place Mr. Ruskin Bond and go hiking and trekking.
How to get there: Arrive to Dehradun by train or flight at Jolly Grant Airport. Landour is easily accessible by road. Taxis are available to the hill town.
Where to stay: There are many hotels and homestays available in the town.
5. Mandawa, Rajasthan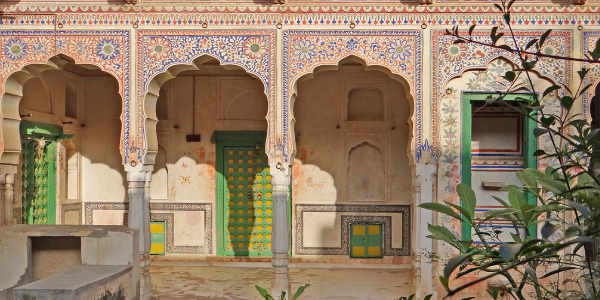 Mandawa is a beautiful town in Rajasthan found in the 18th century. It is considered as one of the most popular tourist attractions in Rajasthan. This town is inhabited by rich merchants. The town has a historic and charming touch with amazing huge mansions attract a lot of tourists to visit this place. The delicious cuisine is a must try during your visit to Mandawa.
Famous sightseeing: Visit the Rajputana mansions uniquely of the Shekhawati region, stay at the lavish havelis turned into luxurious hotels, explore the local markets and street shopping and try the delish cuisines.
How to get there: Arrive Jaipur, Rajasthan by train or flight and from there take a local taxi to the village.
Where to stay: Stay at the heritage hotels transformed from Mansions and budget lodges are available in the town.
6. Ziro Valley, Arunachal Pradesh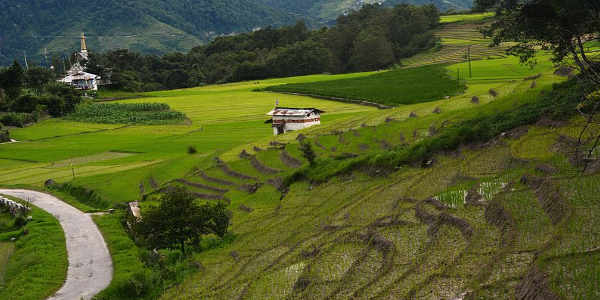 This small town charm in Ziro valley is blessed with its natural beauty. It is one of the offbeat vacation spots in India. It is the filled with beautiful rice fields, thick pine forests, snow covered mountains and it is home to all exotic creatures. People from different part of the world come here to celebrate the Ziro Music Festival. The town has many things to explore and numerous experiences that will never be enough.
Famous sightseeing: Explore the exotic rice fields, witness the tattooed local tribes, visit the Talley Valley Wildlife sanctuary attend the famous Ziro Music Festival.
How to get there: Ziro is 147 km away almost 3 hours from Itanagar. The city's Lilabari airport has many airline services. Overnight buses and taxis are also available from Guwahati.
Where to stay: There are many small hotels and homestays available to stay here.
7. Idukki, Kerala
Idukki is a gem in Kerala and blessed with hills and greenery all around the town. The beauty of this place is unmatched with any other place in Kerala. This town is located in the highest point of western Ghats surrounded by mountains and scenic views. You can explore wide range of options like forests, lakes, waterfalls, thrilling treks, and more. This is definitely one of the must visit places in Kerala.
Famous sightseeing: Trek to Anamudi Peak and forests of Devikulam, visit Idukki arch dam, Cheeyappara Waterfalls, etc. Explore hiking and trekking and visit the Idukki Wildlife Sanctuary.
How to get there:  Kochi is the nearest airport and Theni is the nearest railway station. Taxis, state buses and private vehicles are easily available to get to the town.
Where to stay: There are many small hotels and homestays available to stay here.
8. Khimsar, Rajasthan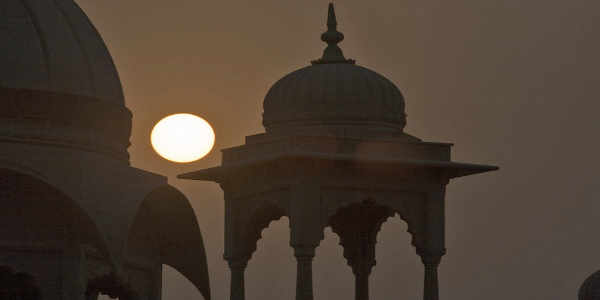 Khimsar is a typical elegant village in Rajasthan known for the great Thar Dessert that adds extravagant beauty to the place. Explore the spectacular information of history, try out experience sports, explore the wildlife safaris or simply relish the beauty of the desert. The stunning small towns are a must visit during your stay in khimsar to witness the beautiful sunsets. Having said all khimsar is a popular tourist attraction in Rajasthan for the Indians as well as the foreigners.
Famous sightseeing: Experience the Thar Desert in Rajasthan, do camping in the sand of Khimsar, Take a Jeep or camel safaris in the Khimsar village, visit the ancient Jain temples and Explore the Dhawa Doli Wildlife Sanctuary and Panchala Black Buck Reserve.
How to get there: Arrive at the Jodhpur airport or by railway connection, it is 90 km from Khimsar.
Where to stay: There are many small hotels, heritage hotels and camps to stay.
9. Matheran, Maharashtra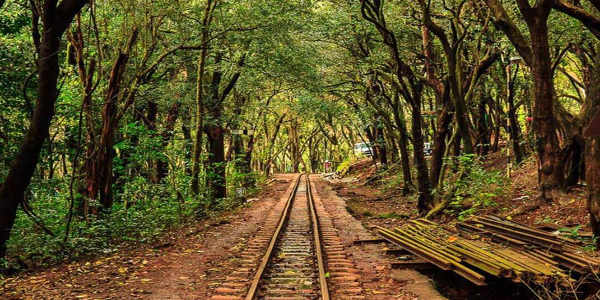 Matheran is a beautiful town in Maharashtra that provides a peaceful holiday for a quick getaway. Here you will get to explore nature at its best offering great views surrounding the valley and hills. The weather is calm and pleasant throughout the year. No vehicles are allowed in this village which sticks to its beauty. A lot of tourists from Maharashtra and other places prefer coming here for a relaxing stay.
Famous sightseeing: visit the Kondana caves and Dodhana waterfall rappelling, Trek to Chanderi caves, Kalavantin Pinnacle Trek and attend an adventure camp and experience the Fresh air and bliss of Western Ghats.
How to get there: Arrive at the Mumbai airport or by train connection. A Toy Train arrives to Matheran from Neral in 2 hours' time. You can drive up to Matheran car park but no vehicles are allowed beyond this point.
Where to stay: There are many options of lodges, luxury resorts, hotels and guest houses.
10. Chikmagalur, Karnataka
Chikmangalur is the most beautiful town in Karnataka. The town is famous for its coffee plantations and estates. You can get some of the best coffees from here. It has a picturesque landscapes with waterfalls and greenery all around. Chikmangalur has a very pleasant weather throughout the year and most visited by the tourist. It is a perfect place for a relaxing vacation in India.
Famous sightseeing: Visit the Kudremukh national park, spend time learning about the history of coffee and cultivation, Trek to Mullayanagiri. Enjoy the view at Hebbe Falls, Kalhatti and Manikyadhara falls, Hike to Kemmangundi and explore Wildlife spotting at Bhadra Wildlife Sanctuary
How to get there: Arrive at the Mangalore airport or by train connection. From there it is 160 km away. The town is easily accessible from Bangalore and other cities in Karnataka.
Where to stay: There are many options of lodges, luxury resorts and hotels and guest houses.
11. Nandi Hills, Karnataka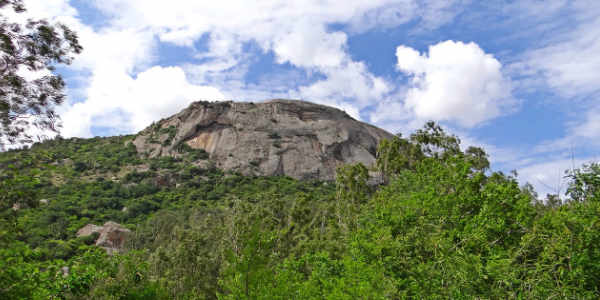 Nandi hills is a small town in Karnataka blessed with pleasant climate. It is in the height of 1478 m above the sea level. The name of the town was kept from the famous mythical bull "Nandi" the guardian of yoganandeeshwara temple. The place is home to varities of species and animals. It is a perfect weekend getaway place from Bangalore and other places around Karnataka.
Famous sightseeing: Trek at the trails of the nature blessed hills, Visit the Yoga Nandeeshwara Temple and the magnificent Nandi Temple, do adventure activities like cycling, paragliding, camping, and Explore Tipu Sultan's summer palace and enjoy the view from the picturesque Tipu's Drop
How to get there: Arrive at the Bangalore airport or by train connection. From there it is 50 km away. Take a road trip from Bangalore to Nandi hills.
12. Agatti Island, Lakshadweep Islands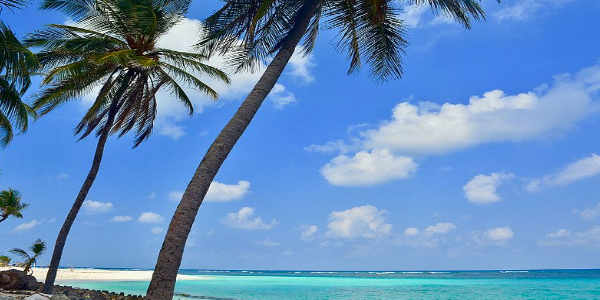 Agatti Island in Lakshadweep is one of the most beautiful places in India. The island is blessed with golden sands, turquoise water, corals and wonderful marine life. You can have a relaxing stay and enjoy some activities like swimming, snorkeling, and admiring the water creatures.
Famous sightseeing: Swim in the crystal clear waters of Andaman Sea, do Snorkeling, scuba diving, sailing, water-skiing and other sports, ride a Bicycle on the island and go trekking or walking all over the town.
How to get there: Arrive at the Cochin airport or by train connection. From there Agatti Island is easily accessible. Cruises as well as flights are available for the town.
Where to stay: It has only one private resort and handful of lodging.
13. Malana, Himachal Pradesh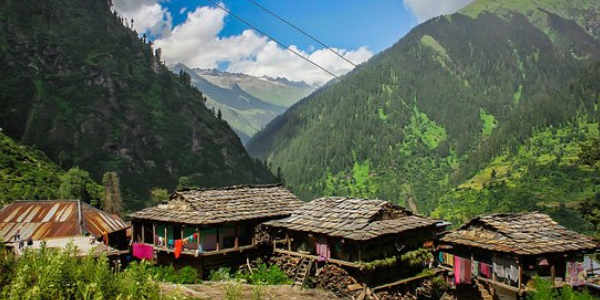 Malana, an offbeat unexplored small town in Himachal Pradesh. It is a place that every travel lover must visit at least once in a lifetime. The village is the home to descendants of Alexander's army. The town has the world's oldest democracies and they are till today protecting their customs. The locals are very reserved and don't like interacting much with outsiders but the beauty of this is so magical that you would never want to go back. It is a perfect place for soul searching, relaxing and doing adventurous activities and a great escape from the city chores.
Famous sightseeing: Go trekking to Naggar, Hike up to the Chandrakhani pass, Trek of 17 km to Kasol over the awe inspiring Rashol Pass, with a stopover at the Rashol village and Learn about the ancient democracy and the unique customs.
How to get there: Arrive at the Kullu airport or by train connection. From there Malana can be reached by trekking or by buses and taxis.
Where to stay: There are many budget hotels and lodges in malana and kasol.
14. Nako, Spiti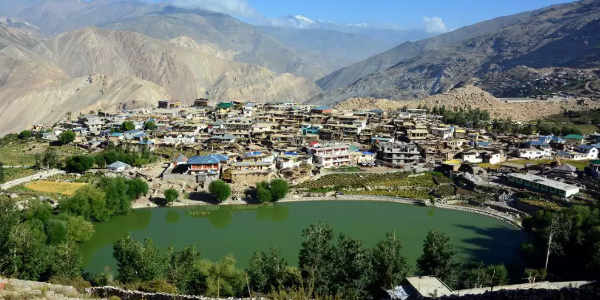 Nako village in Spiti valley is blessed with picturesque landscape and greenery. It is close to Tibetan boarder this beautiful little town is a must visit in India. The town has an ancient monastery and has a beautiful sight that offers boating during the summer and skating during the winters. Enjoy the bliss of nature in this beautiful town like never before.
Famous sightseeing: Enjoy the solitude of Nako, Explore the Nako Village and Monastery, Trek to the Tashigang village, Take a glance at Ladakhi life and explore the village's stone houses, monasteries and its fields, Visit Tabo, a proposed UNESCO heritage site with a monastery built in 9th century AD and also explore Kibber, the highest village in the world, with an interesting monastery and sanctuary.
How to get there: Most flexible way to reach Nako is by road. While the remote village in Spiti Valley is 4 hours from Recong Peo. There are state transport buses and shared taxis to Recong Peo but from there is no public connectivity.
Where to stay: Staying at guesthouses and a camp overlooking the Nako Lake are the best options.
15.  Yana, Karnataka
Yana is one of the most enchanting towns in Karnataka. It is near the Sahyadri Mountains. This unexplored place is blessed with picturesque scenery. There are unique black crystalline limestones that are found in this village which makes it a popular destination. Different kind of visitors like pilgrims, trekkers, and nature lovers visit this place. This crowd free town will give you a memorable visit.
Famous sightseeing: Trek up a spectacular route to the monolith rocks, Also pray to the self-manifested linga, (phallic form of Lord Shiva) with Goddess Parvati, Take a dip in streams in lush green surroundings, spot birds and the beauty and enjoy a picnic at the Vibhooti waterfalls.
How to get there: Yana is 25 km from Kumta and 40 km from Sirsi. Closest airport is Bangalore or Dabolim airport.
Where to stay: There are no hotels at Yana. Stay at nearby towns of Kumat and Siri has hotels, homestays and other options.
So when are you planning your next domestic tour package? We hope the above mentioned unexplored places are on your bucketlist.