Unlocking the Future – Newsletter by Flamingo Consultancy Group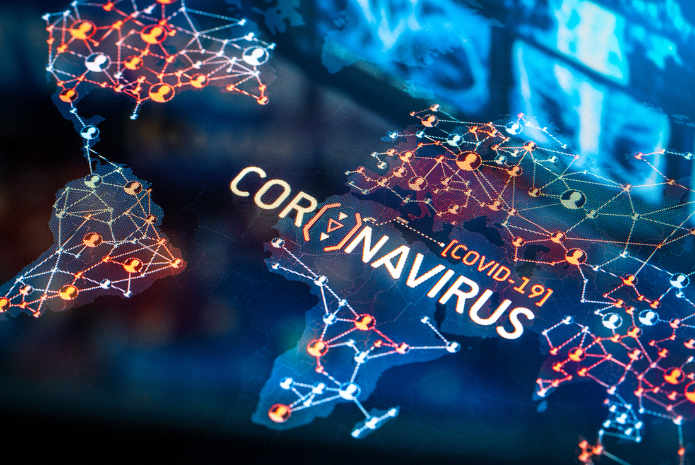 Medicines, vaccines news on covid-19–how far away?
Pfizer in US has started trial for covid-19 vaccines, many developments are in pipe line at Europe, Israel and India. Outcome from all above will take weeks to reach us.
India covid-19 scenario:
It hardened with almost 82% of the cases concentrated in 5-6 major cities of our country, stern lockdown phase initiated at those places dimming hopes for near term reopening of normal activities till next one or two weeks.
Odessa and Goa became the first two states to relax the labour laws under the factories act 1948 and approved twelve hours work shift, adding four more to the current eight hours, for the next three months, due to the novel corona virus pandemic. Both states said the workers would be paid overtime for the extra hours.
Delhi became the first state to impose "special corona fee"of 70 % on sale of liquor. After Delhi, Andhra Pradesh and West Bengal also raised the duty on alcohol to generate revenue amidst covid-19 crisis.
Honorable Finance Minister Nirmala Sitharaman informed that banks are leaving no stone unturned to ensure that the current corona virus situation does not result in liquidity crisis for businesses. As per the published data, psb's contacted more than 95 % of borrower's eligible for emergency credit lines and working capital enhancements between mach 20 – may 06. The amount sanctioned during the period jumped to Rs.54, 544/- crores.
Government of India launched mission "Vande Mataram" to bring back the stranded Indians from overseas. Nearly 15,000 Indians are expected to return to India on special air India flights from twelve different countries within a week.
Reliance Jio getting big time foreign investors:
The journey has begun with FB on boat, 2 more drew to it during the week gone by, silver lake and vista, three put together bringing in Rs. 61000 cr. What we hear now is more encouraging and will bring big cheers, who is next, Market says it's none other than Microsoft.
The above road map assumes huge significance for the corporate India and it clearly reveals the future, we will have mega size investment deals for next few quarters and India will be on a road to recovery largely led by foreign money doled out by investors from us, Japan and Europe.
Interest rate scenario:
Let's look at global interest rates:
Japan negative by 0.25% and more.
Europe negative by 0.55 and little over.
U s currently at 0.6% but less than 1%.
An important indication came out from interest rate futures in u s markets, they have turned flat to negative for December 2020 to January 2021.India interest rate prevails around 6% on government securities with wide gap for the private borrowers with less than AAA credit ratings.
Huge supply of money across globe will find its way to Indian markets as it has already started and exhibited from reliance Jio investment deals happening, it may be in the form FDI, FPI and FII flows to equities and bonds market in next few quarters or so.
India central bank will have to continuously lower the interest rates and the falling curve will help recovering post covid-19 faster than anticipated.
Good bye for the time being with more good news expected from medical fraternity over research outcome on medicines, vaccines and drugs on covid-19.
Rs 20-lakh-crore Package Announced by Prime Minister Modi
Prime Minister Modi announced a Rs 20-lakh-crore stimulus package, equivalent to about 10% of India's GDP, aimed at making the country self-reliant and reviving the stalled economy.
"These reforms include supply chain reforms for agriculture, rational tax system, simple and clear laws, capable human resources and a strong financial system. These reforms will promote business, attract investments, and further strengthen 'Make in India'. Said by PM Modi.
The package will focus on land, labour, liquidity and laws, and will cater to various sectors including the cottage industries, micro, small & medium enterprises (MSMEs), the working class, middle class and industry, among others. He said the package will also focus on empowering the poor, labourers and migrant workers, both in the organised and unorganised sectors. It will seek to increase efficiency and ensure quality.