All About Vande Bharat Mission!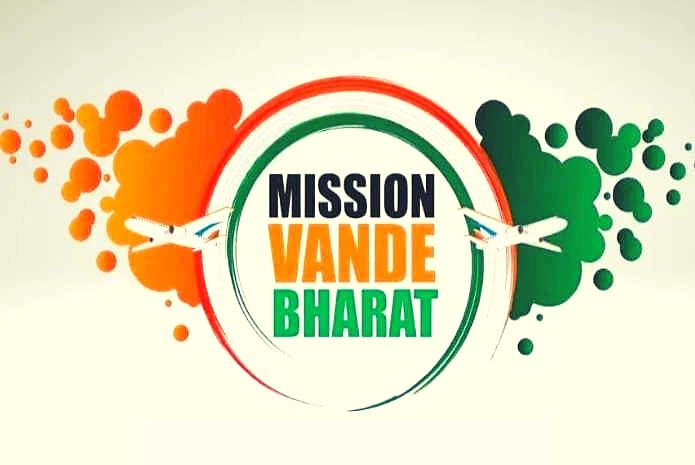 Since the date lockdown began in India on 25th March 2020, both international and domestic flight operations were stopped. As a result of this many people are stranded in India and abroad whether Indians or foreign citizens. The government noticed that this pandemic may not get over soon, they planned a mission named VANDE BHARAT MISSION, and Air India was assigned to carry out the operations and bring back Indians from different parts of the world making it one of the world's largest repatriation operations.
One would ask why only Air India as an airline was used for this operation. It is simple because amongst all the Indian carriers it was Air India who had many wide-body aircraft so they were best suited for this mission. Since the evacuation had to be done from 12 countries operating alone Air India would not have been feasible so Air India Express which is a subsidiary of Air India was also used. Both these airlines were told to keep their aircraft and logistics ready for the mission.
When we talk about flight schedule, initially when started on 7th May 2020, flights were between Kozhikode-Dubai-Kozhikode and Kochi-Abu Dhabi-Kochi and to Singapore from Delhi on Air India with different time slots given to operate. The airline also agreed to carry those passengers stranded in India to their respective countries only if they qualify under the government's new travel norms. Gradually more flights were added on different phases on basis of demands from each country most of them being from the USA, United Kingdom, and Gulf countries.
Vande Bharat Mission Phase wise:
Phase 1: 84 flights operated from 7th May to 17th May 2020.
Phase 2: 260 flights operated from 18th May to 12th June 2020.
Phase 2 additional: 186 flights added from 26th May to 13th June 2020.
Phase 2++: 132 flights from 9th June to 23rd June 2020.
Phase 3: 553 flights from 13th June to 3rd July 2020.
Phase 4: 771 flights from 1st July to 31st July 2020.
You can find the MHA guideline and schedule of each flight on Air India website at http://www.airindia.in/evacuation-flight.htm
People who want to return to India need to register themselves with the Indian Embassy or High Commission in the country they are currently staying in. This can be done either by calling them or register on their website. This is very important because depending on the registration Indian Government will come to know how many more people are stranded abroad so that they can plan for more flights if needed. In all scenarios, booking can be done on the Air India website or Air India offices.
Till 8th July 2020, 6,61,352 people had registered to come back to India out of which 5,80,000 people have returned and phase 4 is currently in progress. In the current phase, Indigo and Go Air are also playing important role in evacuating passengers and they are mainly operating in Gulf countries.
While these are huge number flights operated by Indian carriers, the US Department of Transportation (DoT) was not happy that only Indian carriers were allowed to operate and not US carriers affecting their rights to operate thus violating an agreement between the two countries. They also said that it would restrict flights from India as a result of this. Even other countries like France and Germany also requested to operate their carriers to which the government is looking into their request. However, the Indian government had permitted some of the carriers like Lufthansa, KLM, and United Airlines to operate flights from India for their stranded passengers.
Travel Bubble: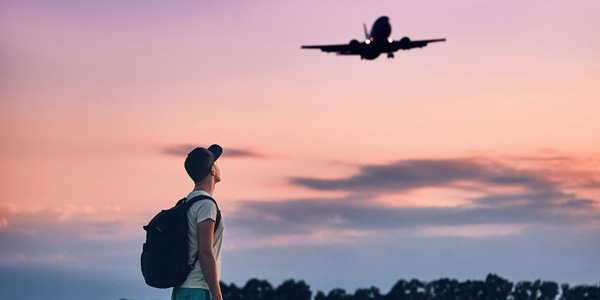 Image Source: specials-images.forbesimg.com
Since the time other countries have pressured for operations of their airlines also, the Indian Government is planning for a bilateral travel arrangement called Travel Bubbles. For many, this will be a new term so let us explain to you what it is. This is an agreement between the two countries to open their borders so that the respective country citizens can travel without waiting for flights to resume. It all depends on what is the situation in both countries regarding the coronavirus and how they are confident of one another to contain virus spreading.
Quarantine: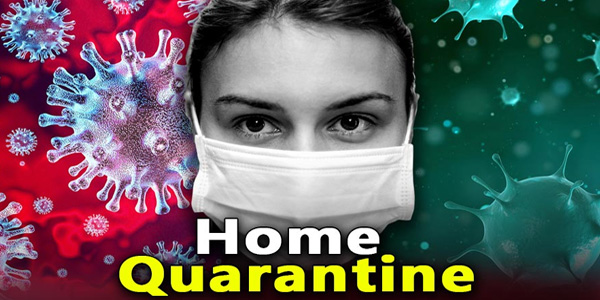 Image Source: cdn.kalingatv.com
Initially in May when the mission started most of the flights departed from Delhi and Mumbai as most of the international flights from India operate from these two cities. People living in other cities found it difficult to travel to these two cities because domestic flights were not allowed to operate. So for domestic flights also Air India had schedule many flights and from 25th May 2020, Civil Aviation Ministry allowed other airlines also to start their operations so it became a big relief to the international traveling passenger going abroad from India without going into quarantine period. While those passengers coming to India will have to go for mandatory institutional quarantine for 7 days at government facility at no cost or designated hotels at own cost followed by 7 days of home quarantine. However, in some cases like visiting due to death in the family with the proof passenger may be allowed to travel on the next flight but that passenger will have to be home quarantined for 14 days.
Costing: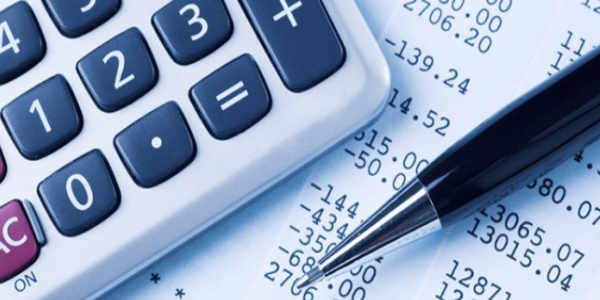 Image source: tantemariemoodle.co.uk
Many passengers were not happy with the pricing of the flights and said it was too costly for a one-way journey as cost started from around INR 1,05,000 per person for the USA one-way journey in economy class. Now in phase 4, Air India has reduced the costs and now one-way fare is around INR 76,000 which is a big relief for those who are yet to book their tickets under this mission.
This is not the first time that the airline has carried out such missions. In the past, such operations were carried out to Europe, Japan, and China to bring back stranded passengers. It was a big task to carry out this evacuation process for nearly 2 months and to bring back lacs of stranded Indians. With cost being reduced this is the best time to book your ticket if you are planning to travel to your home country.