Stunning resorts near Ahmedabad and Places to visit!
Ahmedabad city is the UNESCO Heritage Site in India where you can witness architectural excellence, lip-smacking food and interesting history. The city is unique in its own way boasting its culture, history and the priceless heritage. Let's have a look at some popular weekend getaways near Ahmedabad and places to visit within and near Ahmedabad.
Known as the World's Heritage city, Ahmedabad is perfect base to explore in and around city. The city is famous for many heritage and cultural sites like Akshardham Temple, Rani niVav, Old Ahmedabad, Vadodara city, and Champaner-Pavagadh. There are also many city highlights like Bhadra Fort, Jama Masjid, Sabarmati Ashram, 600 pols and JhooltaMinar, making the city one of the popular tourists' place. You can try some of the famous Gujjudishes to get the true flavours of the Gujarati Cuisines.
Ahmedabad city is one of the best city of Gujarat providing some wide options of places to visit in and around the city and have a break from the daily chores and schedule of life. Have a look to some of the best tourists spots once can opt for a short break to avoid the chaotic city life.

Get the cheapest flight rates online with Flamingo
Fly with Flamingo!
Famous Places To Visit In Ahmedabad:
1. Sabarmati Ashram: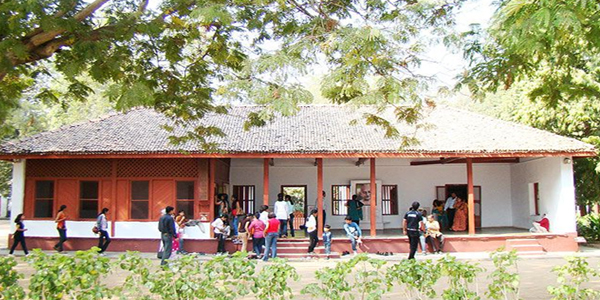 Image Source: https://ihplb.b-cdn.net
Sabarmati Ashram is one of the must visit destination in Ahmedabad and holds a strong historical value. It is also known as Gandhi Ashram- a place where history is stored from all over the world and the country. You will get a detailed knowledge about the freedom movement activities. You can also visit Hriday Ashram- the residential place of Gandhi ji, which features many values and beliefs of Mahatma Gandhi. Also see the personal belongings of Mahatma Gandhi like his letters, eyeglasses, books, and slippers.
Timings: 8.30 AM to 6.30
Entry: Free
2. Adalaj Step Well: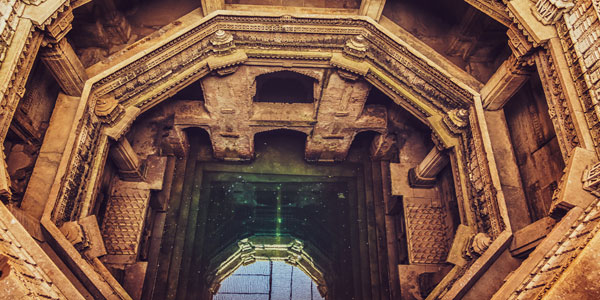 Image Source: www.outlookindia.com
Adalaj Stepwell is 21 km away from Ahmedabad located at Adalaj Village. You will find many step wells in Gujarat as these wells are source of water in many places in Gujarat. Queen Rudabaiconstructed this well in the year 1499. This attraction is the prime tourist place to be visited in Ahmedabad as a part of Gujarat Tour packages. The well is decorated very beautifully with structures, figures, carved pillars, five storeys and floral and geometric motifs.
Timings: 6 AM to 6 PM
3. Akshardham Temple: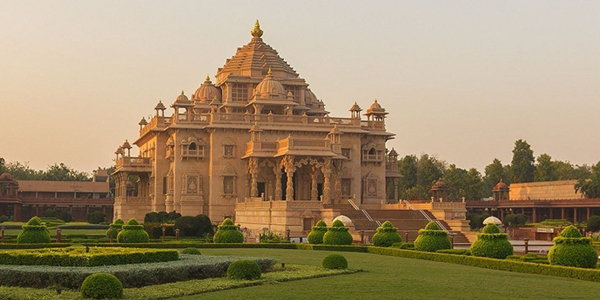 Image Source: https://www.trawell.in
Swaminarayan Akshardham temple is one of the spectacular temples in India and not to be missed places during your stay in Ahmedabad. It is at a distance of 29 km from Ahmedabad, located in Gandhinagar city. This temple is famous for its architecture and style. The 10 storey tall& beautiful golden idol of Lord Swaminarayan is the main point of attraction which also holds an immense religious importance. You can also enjoy light & music show with audio shows for your entertainment.
Timings: 9.30 AM to 7.30 PM, except on Monday
Light & Sound Show: 7.30 PM to 8.30 PM
Entry: Free, Rs. 50 per Person for Ahishek, Rs. 60 for Adults & Rs. 40 for Children for Exhibition, and Rs.90 for Adults & Rs. 60 for Children for Water Show.
4. Jama Masjid: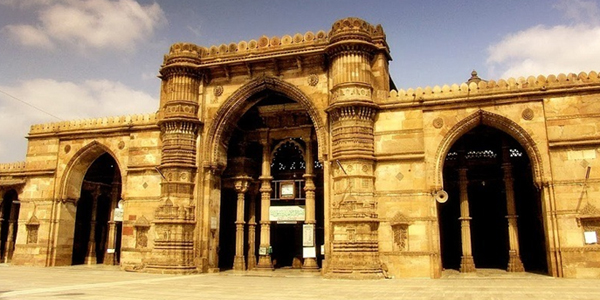 Image Source: https://www.trawell.in
Known as the Friday Mosque, located at only 2 km from Ahmedabad city. This is one of the most magnificent mosque in India and should be visited during your stay in Ahmedabad. The mosque has unique carvings on domes and walls and is built in Indo-Saracenic style. The qibla- The Wall of Prayer is decorated in a beautifully way.
When you enter the main hall of the mosque, it is compulsory to cover your head and the women are strictly not allowed in the main hall, as they consider it as an offensive act.
Timings: 6 AM to 8 PM
5. Kankaria Lake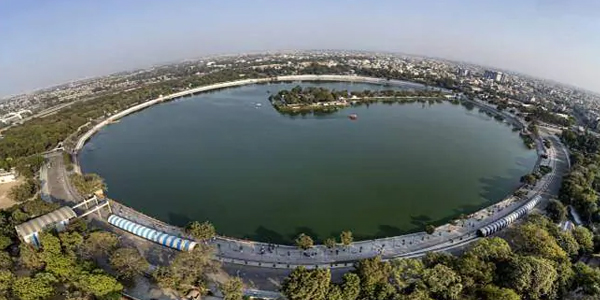 Image Source: images.jdmagicbox.com
One of the largest man-made lake of Ahmedabad is the Kankaria Lake. It is place for everyone and a complete destination for entertainment and fun with family and friends. There are many things to do here like balloon ride, water rides, other adventures ride, with many food stalls to satisfy your hunger and a kid's zone. There is also a week-long festival held in the month of December. There is toy train to have a complete tour of the area. Do visit this place during your stay in Ahmedabad.
Timings: 9 AM to 10 PM, except Monday
Zoo Timings: 9 AM – 5.30 PM, except Monday
Entry: Rs. 20 for Adults & Rs. 10 for Children for Lake and Rs. 20 for Adults & Rs. 10 for Children for Zoo, Rs. 25 for Adults & Rs. 10 for Children for Toy Train
Places to visit near Ahmedabad:
1. Patan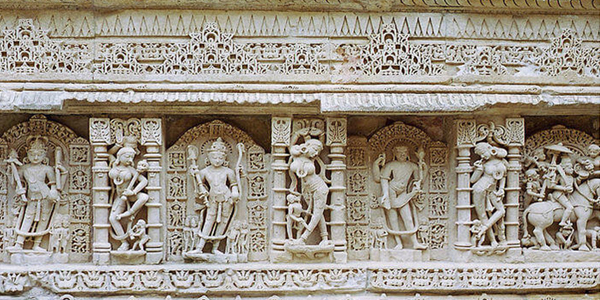 Image Source: https://img.traveltriangle.com
Before many years, when we go deep into the history, this city was said to be the capital of Gujarat and is known to keep intact the historical places along with the religious places and is one of the best places to visit near Ahmedabad. The place is famous for many attractions like Islamic mosques and dargahs, Jain Temples, Rojas and much more to give a perfect blend of religious form in this state.
Go for exploring the town by walk and immerse yourself into the golden times of history with huge fort gates, carved ceilings and much more. You can opt to go for shopping especially for the ladies who are saree lovers and also can visit the making unit of sarees. You need a day or two to enjoy the city with many good hotel options available like Apple Residency, Marvel Hotel etc.
Do check the Gujarat tour packages to know more about your holiday planning.
Things to See:Sahastralinga Tank, Patan Fort, Rani kiVav, PatanPatola Heritage, and Jain temples
Distance from Ahmedabad: 125 km
2. Champaner-Pavagarh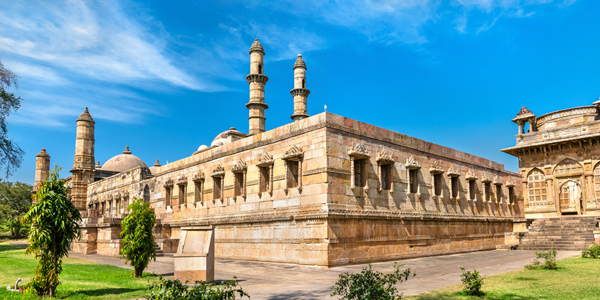 Image Source: www.outlookindia.com
Champaner is located in the Pavagarh Hills and is most beautiful attraction to visit near Ahmedabad.
The Champaner-Pavagarh archaeological park is listed as a UNESCO World Heritage Site. The history lovers will definitely love this place. The park houses mosques, palaces, tombs, step-wells and temples of the 8th century. The archaeological park is well preserved to keep the historical presence intact. Staying for 1 night at this place will be good enough to enjoy with your family. There are good stay options also available like Caravan Serai Jambughoda Resort, Champaner Heritage Resort etc.
Things to see: Go for heritage tour to Kalikamata Temple, Jami Masjid, and Pavagadh Fort
Distance from Ahmedabad: 146 kms
3. Mount Abu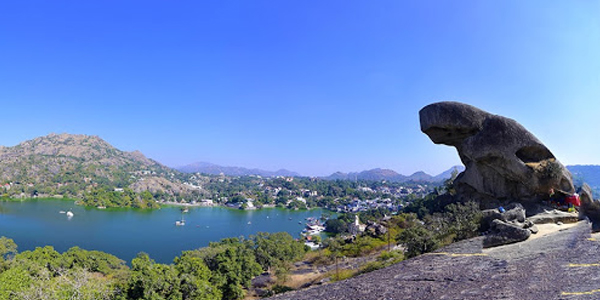 Image Source: lh3.googleusercontent.com
Mount Abu is located on the border of Rajasthan & Gujarat, a famous hill stations with surrounding Aravalli Mountains, arranged in between of the dry deserts of the state. During the months of summers, enjoy the known sightseeing with your near and dear ones. Also can opt for trekking in the forest areas in the mountain areas of Aravalli ranges. The lakes, temples and the jungles are the major factors of attractions for visitors. During the rainy seasons, you get drenched in the immense beauty of this place. You get good hotel options to select from for your stay like Cama Rajputana Resort, Sterling Mount Abu Resorts, Hill N You Resort and much more. And the ideal time to enjoy this hill station is 2 nights & 3 days. Go for camping with star gazing, enjoy trekking or go for a scenic boating & have the best quality time with your family.
Places to See: Sunset Point, Honeymoon Point, Nakki Lake &Dilwara Temples.
Distance from Ahmedabad: 230 kms
4. Udaipur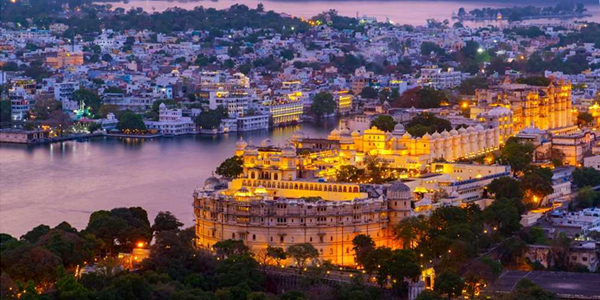 Image Source: https://www.holidify.com
This destination is known as the City of Lakes & one of the most romantic cities of India. The city has its own charm and is known for the narrow & traditional streets, handicrafts and local markets, forts and palaces, lakes, and the local food of Rajasthan. One of the top destination is Lake Pichola, with many other lakes in the city to chill and enjoy. The city gives the flavours of the culture and traditions of Rajasthan state. October- March months are the best time to have some enjoyable time in this city. Some of the best resorts with modern facilities and keeping the heritage intact to be enjoyed Shiv Niwas Palace, Trident Hotel, The Oberoi Udaivilas & much more. You can enjoy boat ride, enjoy the sunset point, enjoy staying in a haveli, enjoy street food and have a pleasant stay. Taking leave from your daily chores for 3 days is sufficient to explore the Lake city.
Places to See: Saheliyon-Ki-Bari, Lake Pichola, City Palace, Jagmandir, FatehSagar Lake, The Monsoon Palace
Distance from Ahmedabad: 263 kms
5. Polo Forest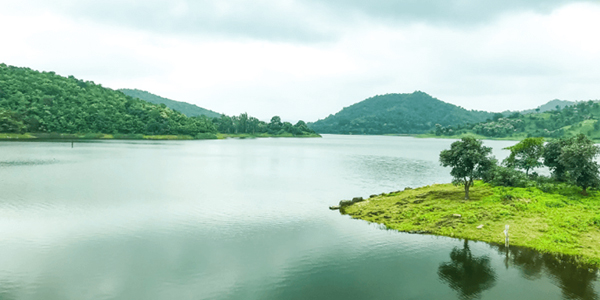 Image Source: https://k6u8v6y8.stackpathcdn.com/
Polo Forest is for the ones who love nature and one of the preferred weekend getaways near Ahmedabad. Being at a distance of 150 km from Ahmedabad, it is known as the eco-tourist spots. This place is blessed with local life, birds, mountain ranges, temples, forests and river harnessed with a dam. You can enjoy the religious and historical places like Shiv temple, Jain temples. Considered to be the most attractive picnic spots in the vicinity. During rainy season, this place gets it actual beauty as its surrounded by forests and mountains, and if are an adventurous person, and love trekking, then the months from September to December are the preferred ones. Sit idle at the dam with a beautiful view, or hold hands in hands and walk in the forest area. The ideal stay is 1-2 nights. The known & preferred stay options are The Fern Sattva Resort, Polo Camp Site
Things to do & See: Bird Watching, opt for Nature Walk, Shiv temple at Sharneshwar, trekking options & camping options available too
Distance from Ahmedabad: 150 kms
6. Gir National Park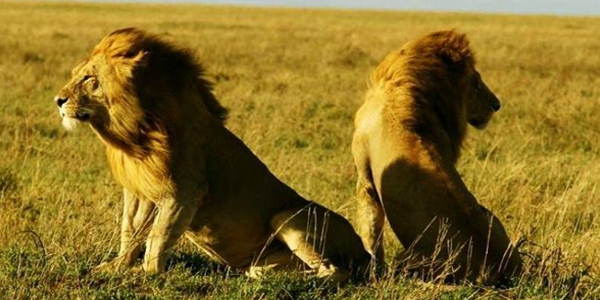 Image Source: https://img.traveltriangle.com
Sasan Gir is a national park in the state of Gujarat and this place is famous for Lions. Along with lions, this forest is also home to many species of flora and fauna, mammals, birds, reptiles and much more. It is a residence to more than 300 species of crocodiles and birds. And most importantly, this is the only place in India where you can find the king of the jungle- The Lion. You can take a safari while your visit here and can be pre-booked online. There are 3 slots available in the whole day for the safaris and each safari is for 3 hours. And you can also opt for Gir Interpretation Centre, which is kind of zoo wherein you can enjoy to see all the animals. Best time to visit is from June to October months and 1-2 nights is more than enough for this place. You can also visit nearby places from here like Somnath temple, Darbar Hall Museum, Uparkot Fort and few other.
Distance from Ahmedabad: 350 kms
7. Daman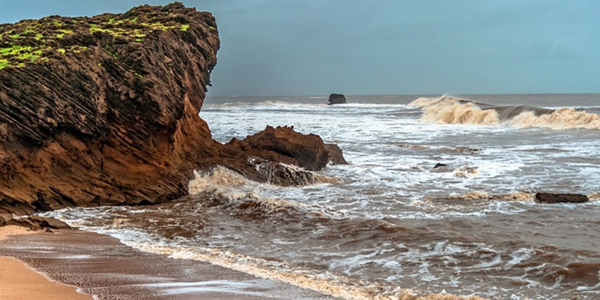 Image Source: https://images.thrillophilia.com
The one who prefers beaches over mountains, and want to have a completely chilled time with their partners, then this is the best weekend getaways near Ahmedabad, which one should not miss. Daman is one of the union territories with lush greenery, clear blue water beaches and colourful lifestyle. With keeping the Portuguese culture intact till date, this place keeps the interests of the tourist offering delicious food options, marvellous architecture and amazing art and craft varieties. Ideally one needs 2-3 nights stay at this beautiful place with many accommodations available at an affordable rate like The Gold Beach Resort, The Deltin Daman, and many more. Come and relax at this land and enjoy water sports activities, or just enjoy a sunset at the Devka Beach and sip a drink.
Things to Do & See:Devka Beach,Jampore Beach, Mirasol Lake, Damon Lighthouse
Distance from Ahmedabad: 364 kms
Ahmedabad is an ideal location and serves as a base for many nearby places to enjoy some of the best weekend getaways be it beaches, jungles or some hill stations. Check some of the Gujarat tour packages and plan for a wonderful weekend with your family.

Hotel deals like never before!
You Travel We Care!
Check out list of some stunning resorts near Ahmedabad
The city of Ahmedabad combines history, art & architecture with modernisation, luxury lifestyle and beautiful infrastructure. The city serves as a hub for many nearby stunning resorts to be away from the noise of the city. Check the below few known stunning resorts near to Ahmedabad for a perfect weekend getaway.
Fern Sardar Sarovar Resort
Balaram Palace Resort Chitrasani
Starz Club, Ahmedabad
Madhuban Resort & Spa Anand
Boulevard9 Luxury Resort, Nadiad
Fern Sattva Resort, Polo Forest
Make sure you check out our best hotel deals and plan a break from the busy schedule with your loved ones.
1. Fern Sardar Sarovar Resort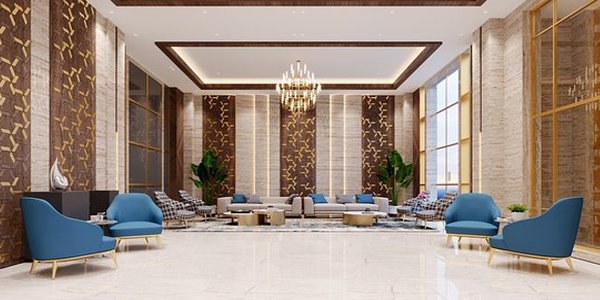 Image Source: media-cdn.tripadvisor.com
A district named Kevadia in Gujarat and near to Vadodara city houses this resort. Vadodara airport is close to Fern Sardar Sarovar Resort and they also provide shuttle service to the airport at an additional cost with a pre-booking required in advance. With 250 rooms in total, this resort makes your stay more comfortable with offering amenities and services like gym, swimming pool, multi-cuisine restaurant, spa and board room.
Distance from Ahmedabad: 200 km
Nearby Places: It's very close to the famous spot- Statue of Unity.
2. Balaram Palace Resort Chitrasani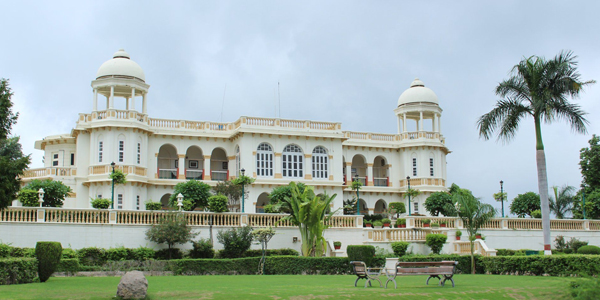 Image Source: i.pinimg.com
If you are in a mood to enjoy some luxury and royalty, then this Palace resort is the one for you. Just few hours away from Ahmedabad city, located in Palanpur city of Gujarat, this is a classic heritage resort. This resort was the home to the Lohani Nawab of Palanpur and is situated amidst the Aravalli at the Northern point of Gujarat and in the Balaram Ambaji Reserve Forest with around 543 square metres of area. Also it is located at the border of Rajasthan and can be said as one of the best resorts near Ahmedabad. Known for Indian cuisines, VIP helipad and Nawab suite, this place bestows the immense lavishness, glory and the beauty with its vintage architectural style.
There are also many nearby attractions from this resort like Holy Temples of Ambaji, the Jain Temples of Taranga, The Sun Temple at Modhera, Jessore Sloth – Bear Sanctuary and Patan. Check out some of the amazing Gujarat tour packages.
Distance from Ahmedabad: 159 kms
The nearest airport from this resort is just located at 84km – Sardar Vallabhbhai Patel International Airport.
3. Aarohi Starz Club, Ahmedabad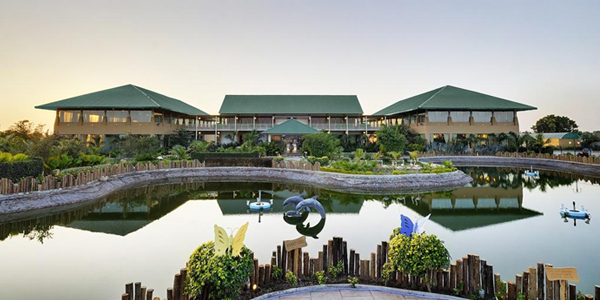 Image Source: https://cf.bstatic.com
A resort located just few minutes away from the city of Ahmedabad is 19 km from the Gandhi Ashram and known for its amenities like fitness centre, lush green lawns and swimming pools and offers a sun terrace for a delightful stay. Come & enjoy the stay with your family, play indoor and outdoor games like tennis court, badminton, football court and basketball court and many more. You can also watch movies in the Mini-theatre and the property is very huge with great hospitality.
Distance from Ahmedabad: 30 kms
4. Madhuban Resort,Anand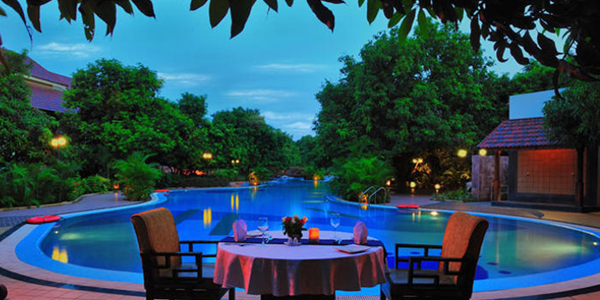 Image Source: https://img.traveltriangle.com/
Madhubhan Resort & Spa is one of the luxurious resort located in the Milk City of Gujarat – Anand city. This resort us known for the most stylish and luxurious weddings of the town. The resort is known for its great hospitality, stylish designs, niche decorations, and classy interiors. All the features of the resort will make you fall in love with the resort. The swimming pool and the lush green lawn is just a step away from your room. Here you can also taste different styles of cuisines as they have different dining areas catering international dining cuisines options. There are many activities to enjoy and have a memorable stay with your family like spa treatments, yoga room and games room. Some of the exclusive features of the property are naturopathy and spa, a very fancy and best buffet breakfast and great options of room selection from different types of suites, rooms and cottages.
Distance from Ahmedabad: 65 kms
The nearest railway Station is Anand- 7 Kms
The nearest Airport is Vadodara Airport and SardarVallabhbhai Patel International Airport in Ahmedabad.
5. Boulevard9 Luxury Resorts and Spa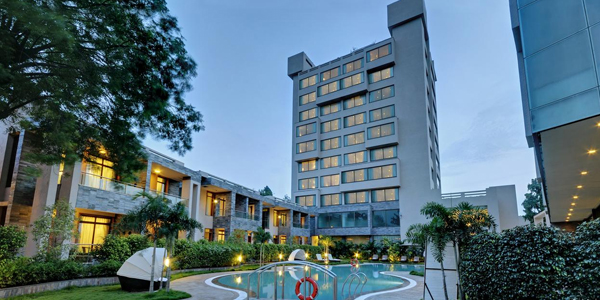 Image Source: cf.bstatic.com
The Boulevard9 Luxury resorts and spa is known for its world class facilities and services, perfect location, best rooms, delicious food options and warm and welcoming hospitality. With spacious rooms and modern amenities, complex designs, fancy and showy decorations, and maze-like architectural designs, this resort is one of the best weekend getaways from Ahmedabad. The guests can take the feel of relaxing massage in the spa and fitness centre or enjoy swimming in the outdoor pool. You can try some delicious food at the 24-hour café Boulevard get options of cuisines like European, Chinese and Indian. The resort also features a bakery wherein you can dine with a view, an outdoor dining area by the Fountain.
Distance from Ahmedabad: 60 km
This resort is just 2 km away from Santram Mandir in Nadiad. Vadtal- the famous Swaminarayan temple is just 30 kms far from here.
6. Fern Sattva Resort, Polo Forest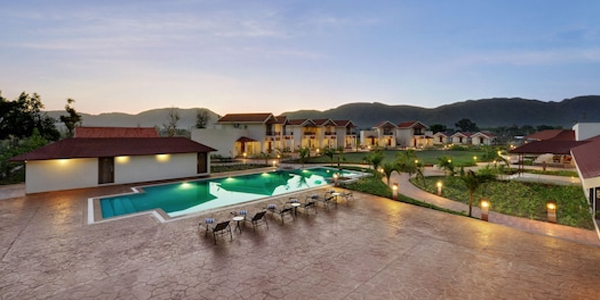 Image Source: https://cdn1.goibibo.com/
The Fern Sattva Resort– 4-star resort with different room categories – suites, cottages and villas. The resort is famous for cycling and the cycling tours. You can enjoy the amenities like swimming pool, spa & fitness centre, multi cuisine restaurant and Riverview grill restaurant, evening entertainment. You can enjoy many things to do here like cycling tours, temple tours, forest tours with the experts and naturalist and play indoor games like carom board, billiards, darts, table tennis, chess and kids play area. This place is quite rich with flora and fauna, a flowing river and dense forests which pulls you to love and enjoy your stay with this resort.
Distance from Ahmedabad: 150 kms
Do check some of the best Gujarat Tour Packages on our website. Chose the best luring resort as per your requirements & enjoy your stay to this developing city of Gujarat- Ahmedabad. Also, pack some extra clothes, if you change your mind and want to enjoy some of the other parts of this state.
1. Which are the popular luxury resorts near Ahmedabad?
Spend your weekend in some of the most famous & luxurious resorts, which are just few kilometres away from Ahmedabad: Madhubhan Resort & Spa, Fern Sattva Resort, Polo Forest, Boulevard 9 Luxury Resort & Spa, Balaram Palace Resort and Fern Sardar Sarovar.
2. What is the best time to explore Gujarat?
The best time to visit and enjoy your stay in Gujarat is from October- March i.e. during the winter seasons as during summer season, the state is quite humid and hot and during monsoon the state enjoys moderate to heavy rainfall.
3. Which are some of the famous places to enjoy in and around Ahmedabad?
As we read above, the Ahmedabad city is famous for its architecture, heritage & culture, modernisation, food and many place to visit in and around the city. Some of the known places to enjoy in the city are Kankaria Lake, Sabarmati Ashram, Sabarmati Riverfront, Akshardham Temple, Science city, Jama Masjid and many more others. And some of the places around Ahmedabad to be explored as a part of staycation are Udaipur, Polo Forest, Gir National Park, Mt. Abu, Patan and the list can be endless.
4. How far is Polo Forest from Ahmedabad?
Polo Forest is 150 kms away from Ahmedabad city which is roughly 3.5 hours by your own private vehicle.