Handy Guide Travel to Seychelles Post Covid-19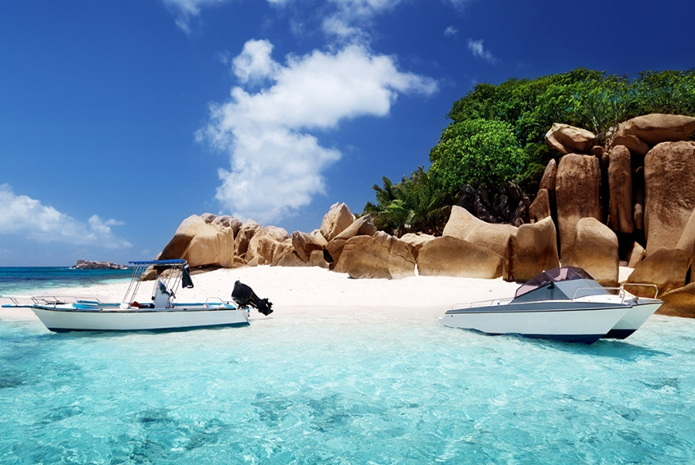 Seychelles serves as a home to a heavenly island scattered across the Indian Ocean! Seychelles tourism is ready to welcome tourists once again with many rules and regulations to be followed by the visitors, to keep the island safe from coronavirus. It is time for beach lovers to start looking for Seychelles tour packages and plan a perfect leisure vacation to this paradise. 
Plan travel to Seychelles– a turquoise blue water island is not only about flowing palm trees and lush greenery all around but also about the nature experiences to enjoy too. This island is also home to the spectacular Aldabra Giant Land Tortoise and boasts the world's unique species of flora and fauna. One can also enjoy the experience of snorkelling and diving here, and you will be amazed to explore the underwater life here.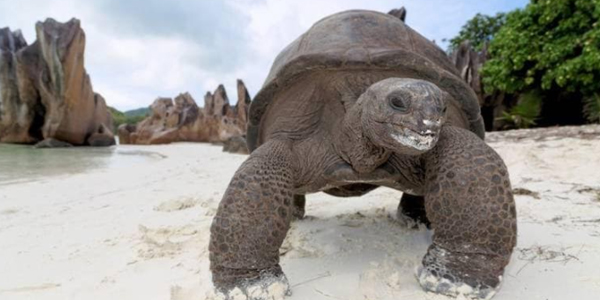 Image Source: https://images.moneycontrol.com
However, the tourists are more strained about their safety these days and wish to have a tension-free Seychelles Summer Holidays in 2021. To have a relaxing holiday we will be letting you know in detailed Seychelles travel tips that includes all travel updates, requirements when you enter this island, and much more, ensuring a comfortable holiday with your family and friends. 
Planning for a trip to Seychelles post covid-19
Yes, many of us might be thinking about whether it is safe to plan a travel to Seychelles during Covid? Today when the whole world is observing lockdown, meticulously following the country's protocols today to be safe, Seychelles has opened tourism to world travellers. 
For a safe journey to this beautiful island, it is mandatory to follow Covid-19 travel tips for Seychelles laid down by the Seychelles Ministry of Foreign Affairs and Tourism. 
Things to Keep in Mind while visiting Seychelles during COVID-19
Seychelles is a beautiful island located in East Africa. The couples getting married during the covid times can plan a Seychelles honeymoon package to enjoy the sunshine and beaches. But before taking your flight don't forget to refer to the below Seychelles travel advisory for a safer journey. The travel advisory details go as below:
The travellers from the countries that have taken both the vaccine dose are allowed to visit;

Travellers who have taken both the vaccine dose and if more than 2 weeks have passed after the second dose, they are allowed to travel;

An authentic certificate of vaccination is needed to enter the country;

A negative

Covid test for Seychelles

not less than 72 hours before the trip is required;

All the necessary travel documents are to be uploaded on the online portal before your visit;

Children and infants also require a negative PCR certificate and may not require to be vaccinated;
Documents to Carry while traveling during COVID – 19
Have a look at the below-listed documents for Covid-19 are mandatory when you plan a Seychelles trip. 
A valid travel health insurance covering Covid-19 is compulsory;

Visa on arrival document;

Hotel stay voucher, sightseeing bookings voucher, and a valid return ticket;

A covid vaccination certificate, if you have taken both the dose;

And, the most important is a negative PCR test report for all adults, children, and infants is required;
Best Time to Visit Seychelles Post COVID-19
Seychelles is one of the most exciting islands in the world and has many wonderful things to surprise the travellers with its awestruck beauty. You can plan to visit Seychelles throughout the year, but if you wish to enjoy pleasant weather with crystal clear waters, then the best months to visit Seychelles can be between April to May and October to November. 
Places to Visit during Post Covid-19 Seychelles Trip
Seychelles is a romantic island, where there is something or the other for everyone, be it couples, families, or friend's groups, this list of places are a must-visit on your trip to this island. 
Seychelles is a charming island and has something or other activities to offer for everyone, be it honeymooners, groups of friends, kids, and families. So a Seychelles itinerary is an exciting, adventurous, and memorable one. Let's virtually travel to some of the places to visit in Seychelles.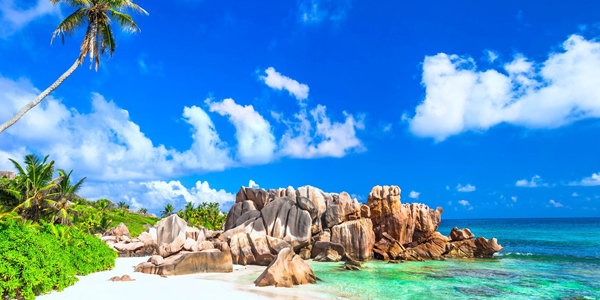 Image Source: https://cdn.audleytravel.com/
La Digue Island Seychelles is the third populated island and is mainly known as the granite island. The stunning beaches here are surrounded by huge granite boulders such as Anse Source D'Argent and also the fourth largest granitic island of Seychelles. It is a boutique island in Seychelles and offers traditional modes of transport such as bicycles, ox-carts, authentic and vintage stay options, and offers a mix of world cuisines. With great marine life, seafood is one of the best cuisines here and you can try authentic fish curry, cooked fish, steamed fish, grilled fish, and so on. Veuve Nature Reserve located in the interiors of the island is one of the not to be missed Seychelles tourist places here. 
Morne Seychelles National Park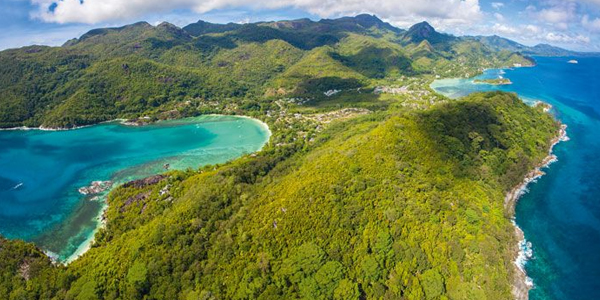 Image Source: https://i.pinimg.com/
Morne Seychelles National Park is all about white sandy beaches, coral reefs, crystal clear waters, and granite boulders. This beautiful paradise is mixture of caves, blue waters ocean, mountains, and waterfalls. The Morne Seychelles can be reached from the bay of Anse Major. The landscapes here are home to thick mangroves and rich flora and fauna. The best months to visit this national park are during April, May, October, and November. There are many things to do in Seychelles, and visiting this national park is one of the musts to do here.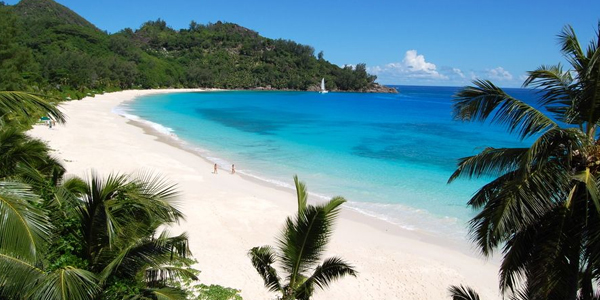 Image Source: https://i.pinimg.com/
Anse Intendance is spread across 800 metres and is one of the most popular places to enjoy in Mahe. It is a photogenic beach, crowd-free, calm, and the weather is pleasant here. Come here with your loved ones, play in the white sands, click pictures at the granite boulders, and you will love the never-ending charm of the beach. Anse Intendance in Mahe, Seychelles is not recommendable for swimming because of its strong waves but an excellent place for surfing. Surfers fall in love with this place and challenge their skills here. 
Things to do in Seychelles
Lush green landscapes, tall mountain peaks, crystal clear beaches, and sparkling beaches- Seychelles is known for all of this. Apart from these stunning landscapes, there are many things to do in Seychelles. Mountain hiking, rock climbing, taking pictures of the stunning flora and fauna, and much more. If you are planning a getaway to this wonderful place, go through the below Seychelles tourist attractions to make your vacation a memorable one. 
Explore The Vintage Plantation House, Coconut Plantation House in Seychelles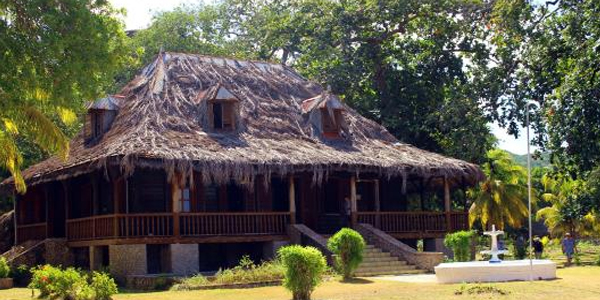 Image Source: https://media-cdn.tripadvisor.com/
One of the best things to do in Seychelles is to explore the vintage plantation house of La Digue. It is an ancient building spread across 300 hectares of land, which now is considered a national monument. If you are a history lover, you will enjoy exploring this place and learn the cultural and historical importance of the place. 
The must-visit places at the plantation house are the old cemetery, coconut plantations, Copra house, coconut oil mill, and much more. 
Opening hours: 7 am to 5 pm
Take a Helicopter ride and enjoy the view of the heavenly archipelago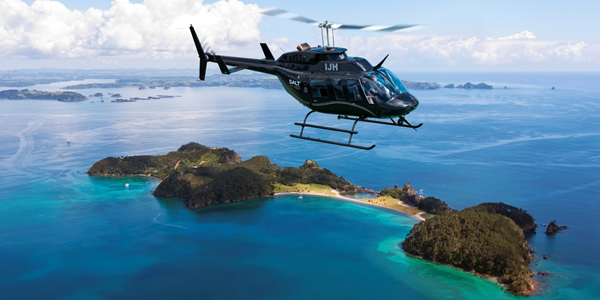 Image Source: https://img.rezdy.com/
Island hopping is a common activity on a group of islands but the fun doubles when you choose island hopping on a helicopter ride in Seychelles.  If you wish to enjoy Seychelles Archipelago in the best way, choose to book a helicopter tour and enjoy the scenic islands in the Indian Ocean. The approximate cost of the ride is INR 30,000 for 15-20 minutes and it is advised to book in advance. This ride is one of the exotic ways to enjoy this place and also the best Seychelles tourist attractions. 
Go Zip Lining – Enjoy the Beautiful Views of the Forest Canopy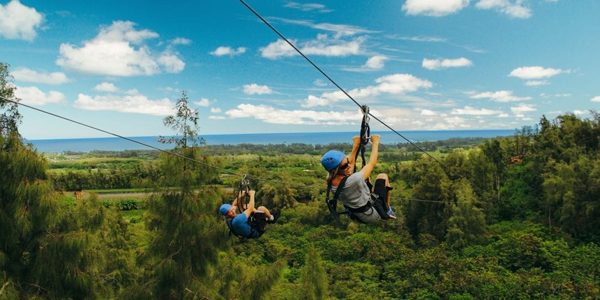 Image Source: https://www.climbworks.com/
There are zip lining options in Seychelles for both kids and adults. Zip lining is the best way to enjoy the beautiful views of the canopy of the rainforest, exotic flora, and fauna, a completely different experience. The kids will this experience and you can also get the option of choosing from the 8 zip lines range. It is highly recommended to book this activity in advance. 
Food You Must Try on your Seychelles Trip
Seychelles is not only known for the beautiful beaches, but the food in Seychelles is also equally delectable. The Seychelles cuisine or Creole flavours are influenced by Indian, Chinese, and French cuisines and the flavours are a great blend of its spices and herbs. Also in Seychelles, you can enjoy a lip-smacking variety of sea food, exotic tropical fruits, and curries.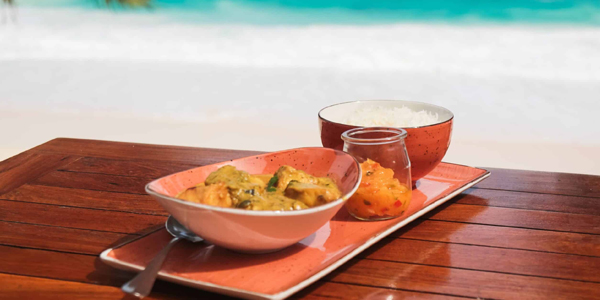 Image Source: https://travel-and-treasures.com/
If you like to enjoy curries with rice, you must try coconut curry during your stay in Seychelles. It is one of the famous dishes of Seychelles and once you try it you will fall in love with the dish. The locals love this combination and the tourists are also advised to taste it. You can also enjoy it with mutton, fish, and chicken, and give a completely new surprise to your taste buds.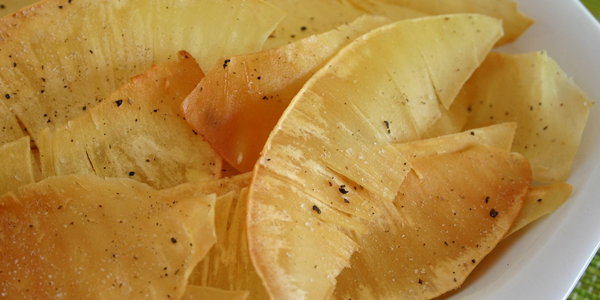 Image Source :http://www.lenautique.sc/
If you are a vegetarian, you will love breadfruit chips. Breadfruit is the local fruit of the island and you can get plenty of them on the island. These chips are fried salty chips and a great munching snack for the local people here in Seychelles. There are many ways to consume breadfruit and chips are one popular form. Buy several packets of breadfruit chips and enjoy munching these snacks while enjoying this island paradise. Also, don't forget to buy few packets of this famous food of Seychelles for your friends and families in India.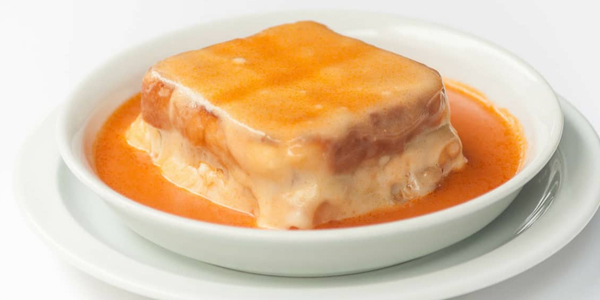 Image Source: https://theoneworldnews.com/
We Indians love to enjoy our meals with some sweetness, and when in Seychelles having Ladob after your meal will give satisfaction to your taste buds. Ladob Seychelles is a dessert prepared with sweet potato or banana and coconut milk. The fruit is prepared in coconut milk, sugar is added, and cinnamon, nutmeg, and fresh vanilla are added to enhance the flavours. The dish is soft and creamy, and you will end up having it every day during your stay here.

Travel Tips for Seychelles
As this pretty island has opened its gates for tourists, they have also laid down regular Seychelles travel tips that might be helpful for a hassle-free journey. Below listed are the safety travel tips for Seychelles, let's check out:
Upload all the required documents at least 24 hours of your flight time;

Thermal screening is conducted at all the entry and exit points;

A PCR test is conducted if a traveller has any positive symptoms;

And, a positive test will lead to 14 days' isolation and it is compulsory;

Always carry sanitizers, gloves, and masks, and keep sanitizing your hands;

Wear masks;

It is compulsory to maintain social distancing;

And, once you reach India get yourself tested again;
Coming to the end of the blog, a trip to Seychelles will be definitely an exciting one. To help you plan an exotic holiday to Seychelles you can contact our travel expert or visit our website Flamingo Transworld Pvt Ltd and enjoy your trip like never before! Also, keep the covid travel tips in mind for a comfortable and enjoyable experience to Seychelles.
Frequently Asked Questions About Post – COVID Trip to Seychelles
Do I need a COVID test for Seychelles?
It is compulsory to take a Covid test for Seychelles and present a negative PCR test report on arrival. 
Is Seychelles a safe country?
Yes, it is completely safe to travel to Seychelles but you need to take all the necessary precautions such as wearing a mask, keep social distancing, sanitise your hands frequently, and check your temperature and oxygen levels. So, don't wait and plan a Seychelles tour package. 
How long is a flight to Seychelles?
A non-stop flight from India to Seychelles takes around 4 hours and 30 minutes to travel. You can now visit our website for online flight booking. 
Which is better, Seychelles or Maldives?
Seychelles offers great experience when it comes to adventure sports and sightseeing, whereas the Maldives is known for its extraordinary stay experience. So both are better in their ways. 
What is Seychelles famous for?
Seychelles is unique in its ways. Seychelles tourist attractions are Pink Sand Beach in La Digue, Two UNESCO Sites, one of the best scuba diving destinations, Takamaka Bay Distillery Tour, La Digue Island, and many more interesting places of interest.