Top 10 reasons to must visit Tamil Nadu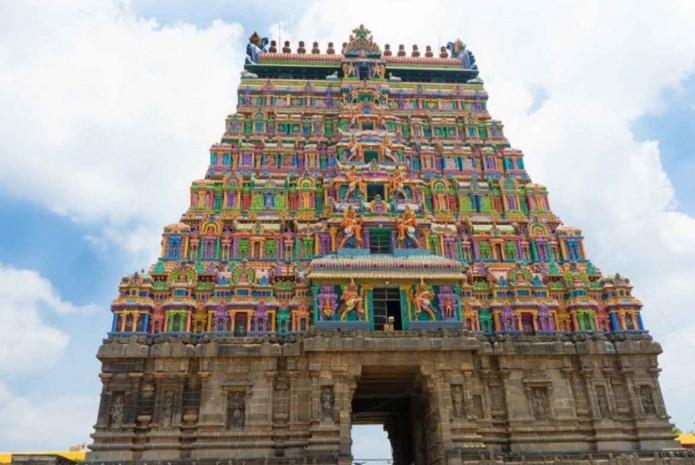 There is no denying that Tamil Nadu holds a distinct place in Indian culture and heritage. To boost tourism, Tamil Nadu tourism offers a variety of Tamil Nadu tour packages to people of all interests. Recently tourism in Tamil Nadu has achieved new heights and has come up with several new attractions, and therefore the state was even featured in the New York Times 52 Places to travel in the year 2019.
Tamil Nadu, India's southernmost state, is a fascinating travel destination because it is home to one of the world's oldest classical human civilizations. The rich history of Tamil Nadu dates back to the Stone Age, and it can be observed when you visit the historical places in Tamil Nadu. The Tamil language, temples, religion, dance, poetry, and food are all remnants of the ancient culture.
Tamil Nadu tourism has come up with numerous popular places so that tourists are boosted up for an exciting vacation in the city. One exciting thing about Tamil Nadu is you can get a lifetime experience with its rich culture. This exotic destination can be your next favorite place to visit if you are keen to explore its great architecture, economy, art & culture, food & festivals, and a wide range of tourist attractions! Whatever an enthusiastic traveler wishes for in a destination, Tamil Nadu has got it all covered.
There are great hotel deals for Tamil Nadu luxury hotels which you can book from our online hotel booking portal. Consult your tour operator and plan your trip to this exciting destination!
Top 10 reasons to must visit Tamil Nadu:
1. Tamilian Culture & Religion:
Image Source : https://kraftingindia.files.wordpress.com
Tamil Nadu's ancient culture was ranked as one of the most glorious cultures in the world's history, dating back 2,000 years. However, what differentiates Tamil Nadu culture from other cultures is that, while most other cultures have withered or are only remembered through ruins and artifacts, Tamil Nadu's history and culture have been well preserved. Rich traditions like Bharatanatyam, Carnatic music, and Tamil literature can be seen and experienced firsthand in present-day Tamil Nadu. Seeing a beautiful performance of Thevaram at the Chidambaram Nataraja Temple or a Bharatanatyam performance is probably one of the best things you can do when visiting Tamil Nadu!
2. Unique Festivals: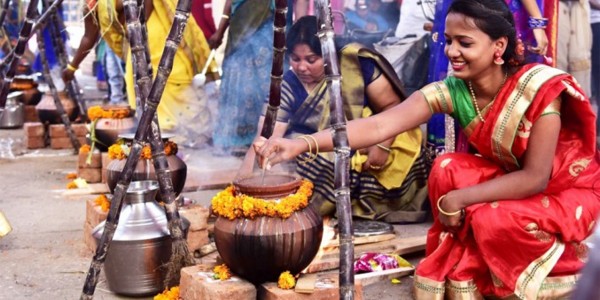 Image Source : http://www.sikkimexpress.com
Apart from major Indian festivals such as Deepawali, Tamil Nadu celebrates several distinct festivals such as Pongal, Karthigai Deepam that can be experienced in the state. Tamil Nadu is home to several old festivals such as The Koothandavar festival which is celebrated in Villipuram, known as the largest Indian festival for trans-genders and trans-people.  Melattur Bhagavata Mela is an ancient festival of Tamil Nadu which is celebrated in Thanjavur every year since the 17th century. Along with the modern lifestyle, Tamil Nadu still preserves several moral and superstitious beliefs and celebrates festivals every year.
3. Tamil Cuisine:

Image Source : https://ribbonstopastas.com
Cooking is one of the most happening things about the state. Tamil Nadu's unique Indian cuisine will undoubtedly be a once-in-a-lifetime experience for you. It does not matter if you are a vegan, vegetarian, or non-vegetarian; Tamil Nadu has got endless options that will take a lifetime for you to try out all dishes. Here you will get to taste traditional dishes such as hot idlis, Sambhar, dosas, vadas.  Along with a real blend of flavorful spices such as red chilies, ginger, turmeric, cinnamon, mustard seeds, garlic, coriander, cloves, etc. In recent times, Chennai and Madurai in Tamil Nadu are rated as the best international food destinations. Must-have dishes in Tamil Nadu are Naljil fish curry, Pal Payasam, Poori Masala, and Meat Madras.
4. Tamil People:
Tamil people are known for their kind and lovable character. Most importantly, you will find people of different ethnicity and different skin types. Initially, there is a chance they might treat you in a wrong way, but if you put in a little effort to mingle in and show interest, you will get to learn a lot about its culture, and Tamil Nadu will be a welcoming home for you! Tamil Nadu exemplifies the Indian tradition of putting the guest in the first place before oneself. People of Tamil Nadu are one of the reasons which will tempt you to visit Tamil Nadu. In Tamil Nadu, around 80% of people follow Hinduism, while others follow Islam and Christianity.
5. India's most urbanized state: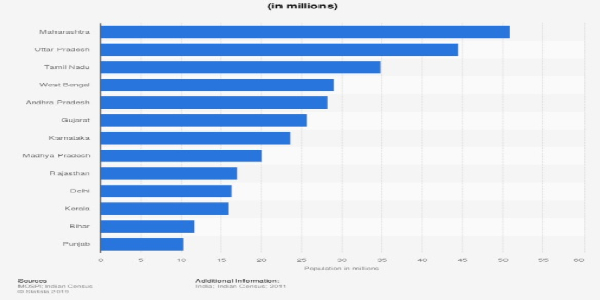 Image Source : https://www.statista.com
According to a recent survey, Tamil Nadu is India's most urbanized state. In India despite the rapid rise of cities, the landscape of India is still dominated by villages. So, in India's post-independence era, Tamil Nadu is the only state that has defended the cause of urbanization. Excluding all the union territories, in the last census, Tamil Nadu was declared as India's top leading urbanized state, and it continuously strives towards maintaining that tag. It depicts that no matter how secluded your travel destination in Tamil Nadu is, urbanized facilities such as transportation, shopping, leisure services, healthcare, educational services are never really distant.
6. Ancient temples and architectural design wonders: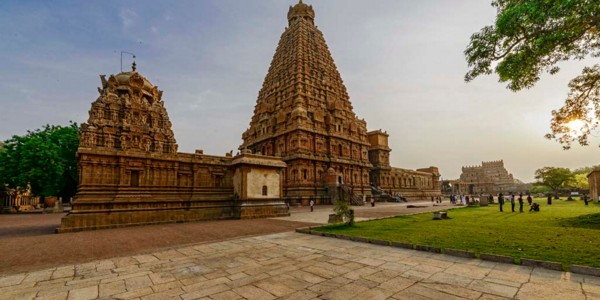 Image Source : https://www.indianpanorama.in
Glorious temples of Tamil Nadu and their uniquely designed architectural work is one thing of Tamil Nadu that is distinctly famous all over the world. It always feels mysterious for Tamil Nadu when it comes to glorious architectural ideas and their finishing; foreigners specially design packages for Tamil Nadu temple tour to visit the best ancient temples in Tamil Nadu. Ancient wonders such as rock-cut Pallava temples at Mahabalipuram, Brihadeeswara temple are listed as World Heritage sites and attract the attention of several visitors every year. However, apart from these famous temples, the entire state of Tamil Nadu is dispersed with famous architectural wonders whose construction goes as far back as two millennia. Additionally, Tamil Nadu is home to several historic fortresses and modern-day architectural marvels.
7. Beautiful hill stations:
Image Source : https://static.toiimg.com
Tamil Nadu is home to some beautiful hill stations such as Ooty, Coonor, Yelagiri, Kodaikanal, Kolli Hills, Yercaud, Topslip, and Javadi Hills. These finest hill stations are perfectly sculpted postcard destinations that feature beautiful landscapes, sacred temples, waterfalls, hilly mountainous areas, lush green gardens, wildlife, and picturesque beaches. If you are looking to plan a perfect vacation getaway away from bustling city life, Tamil Nadu is everything in store for you for a delightful holiday. This beautiful state is a perfect escape to make you feel instantly connected with nature.
8. The Western Ghats: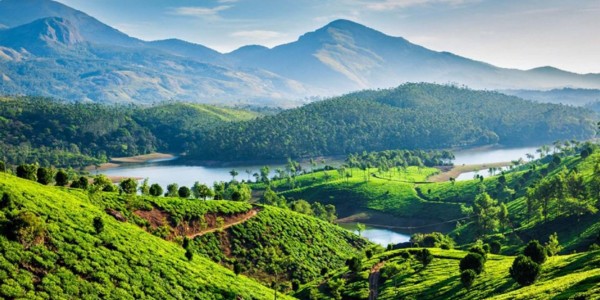 Image Source : https://miro.medium.com
The state's long and beautiful coastline is not the only gift of Nature that Tamil Nadu is blessed with; the endless Bay of Bengal hugged on one side, and the majestic Western Ghats are some of the unique gifts of God. Western Ghats are listed in one of the state's UNESCO world heritage sites and the oldest mountain range in Tamil Nadu. The Western Ghats are older than the Himalayas and touch nearly five states in India, untouched natural beauty, and several aboriginal cultures are settled here. Anamalai Hills is south India's tallest railway of Nilgiris and The Western Ghats of Tamil Nadu, which are worth visiting.
9. Surrounded by beautiful coastline: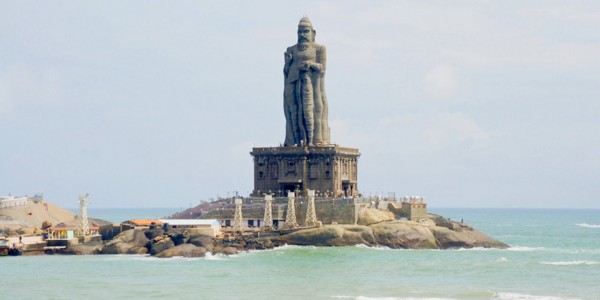 Image Source : https://kanyakumaritourism.in
Tamil Nadu lies towards the extreme south of the Indian peninsula and is home to one of the most beautiful coastlines in the country. The 900-kilometer-long coastline faces the Bay of Bengal, is the third-longest in India and the most visited. The entire coastline is filled up with extraordinary natural wonders like waterfalls, hills, and man-made attractions such as untouched mangroves of Pichavaram and Valluvar statue in Kanyakumari. Furthermore, the East Coast Road is a gorgeous coastal route in Tamil Nadu, ensuring that the drive is equally stunning and enthralling no matter which part of the coast you visit.
10. Craze for films: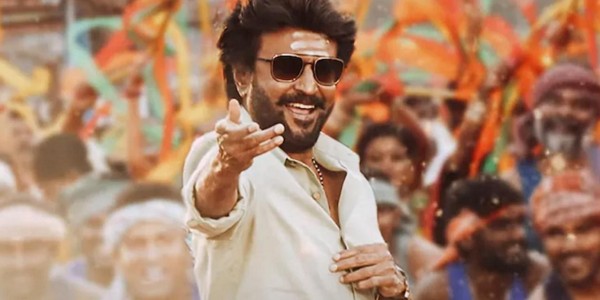 Image Source : https://images.tv9telugu.com
The people of Tamil Nadu are crazy for films. The level of excitement of fans when any new movie arrives on the box office of their favourite star is celebrated, nothing less like a festival. The enthusiasm of films and the craze of watching film stars on screen is an overarching trait of India, and it is nowhere noticeable more than in Tamil Nadu. The reason behind the craziness is the impact and reach of South Indian actors & actresses. Some of the popular south Indian stars are Rajnikanth, Prabhas, Mahesh Babu, Tamannah, Kajal Aggarwal, and Samantha. If you wish to experience a unique love for Indian cinema on your trip, then Tamil Nadu has to be on the top-list of your checklist.
So, if you are planning a trip to Tamil Nadu soon, above stated reasons would do justice in planning up your itinerary of Tamil Nadu. For more details regarding Tamil Nadu Honeymoon  tour packages, get in touch with Flamingo Travels, Ahmedabad, or you can visit our website at Flamingo Transworld Pvt. Ltd.