Must-try local veg food joints in the USA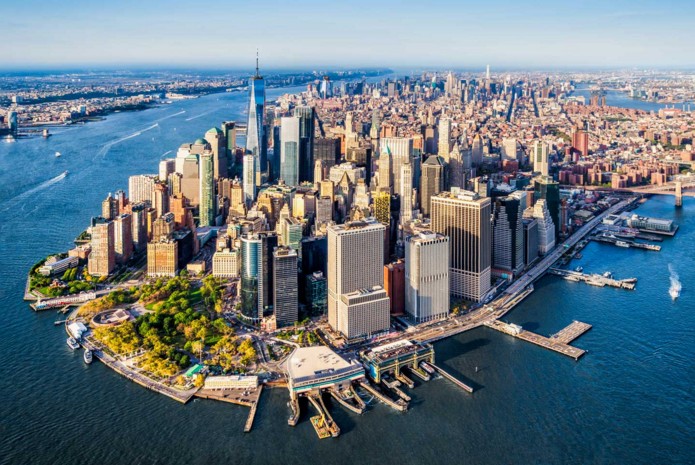 Going to the USA, amidst planning all the vital details related to the American dream holiday, one of the small yet crucial aspects most of us worry about is fooood. Travel without delicious meals somehow seems incomplete to many of us.
And to top of it – while considering International travel – we are skeptical about the food options we would find in that particular country.
When it comes to the United States, many of us fantasize about going on American vacations but are concerned about the food. The point of concern here is for the vegetarians like me.
Dining out in the USA for vegetarians was similar to an uphill battle. Most restaurants in the USA would not have much on their menus other than salads. A few years ago, dining at the chain restaurants for vegetarians meant just a salad or probably more would be steamed vegetables minus any seasoning.
It was a daunting task to eat a meat-free meal to our hearts' content. However, in recent years, the situation has radically shifted. Not only do fast-food restaurants offer a plethora of vegetarian options, but there are also several sit-downs and casual eateries throughout the United States that serve veggie-friendly yet delicious options.
Growing awareness of vegetarianism prompted veg-loving restaurants to pop up all over America. The restaurant industry has begun to adapt to this trend. Many restaurants are breaking all stereotypes of plain and boring veg dishes. Thanks to a range of influences and innovative twists, the revamped vegetarian menu offers much more than salad.
I have earmarked a handful of the must-try vegetarian food joints in the USA. Keep reading ahead!
1. Panera Bread
Image Source : https://upload.wikimedia.org
It's more than just free Wifi and bread bowls! Panera Bread with more than 2000 locations like California, New York, Washington DC, Florida, Nevada, Texas, and many other cities.
Panera Bread is ideal for people who need a fast bite to eat on the run. This fast-food restaurant offers a wide range of soups, salads, pasta, sandwiches, and a variety of meatless options, including salads, soups, pasta, and sandwiches. A few of the popular dishes at Panera Bread are Mediterranean Veggie Sandwich, the classic Mac, and Cheese, Creamy Tomato Soup, Margarita Flatbread Pizza, etc.
2. California Pizza Kitchen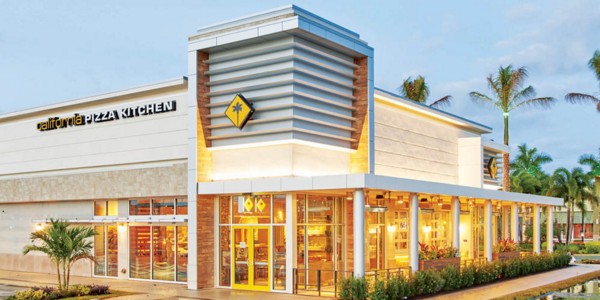 Image Source : https://www.nrn.com
California Pizza Kitchen, also known as CPK, is a sophisticated casual dining chain specializing in California-style pizzas. California Pizza Kitchen chain has over 250 locations in thirty-two U.S. states.
California Pizza Kitchen is your go-to spot for innovative dining with a California flair! Each cocktail and dish is handcrafted with fresh, seasonally inspired ingredients and based on innovation. They also serve a wide range of pasta, soups, sandwiches, salads, and desserts. A handful of vegetarian dishes on its menu are Lettuce Wraps with Chinese Vegetables, Dakota smashed pea with barley, Power Bowls, etc.
3. Taco Bell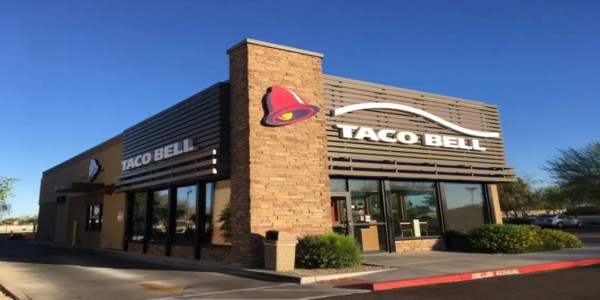 Image Source : https://i.insider.com
Taco Bell is, without a doubt, the best chain restaurant option for vegetarians. The American Vegetarian Association designated Taco Bell as the first fast-food restaurant.
Taco Bell is well-known for its creative, often whimsical, Mexican-inspired menu items. Taco Bell has a vegetarian menu that is out of this world. It has around 5.7 million vegetarian combinations, out of which a handful of them are certified by American Vegetarian Association. Thus, Taco Bell is a veggie-lovers dream.
Crunchy or Soft Tacos, Bean Burrito, Power Menu Bowl, Black Bean Chalupa Cinnamon Twists Mexican Pizza, and Cheesy Fiesta Potatoes are a few of this fast-food chain's best offerings.
4. The Cheesecake Factory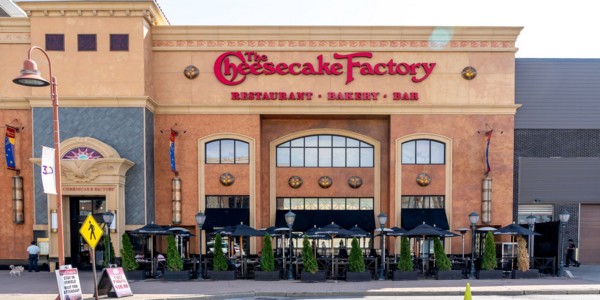 Image Source : https://www.logisticsmanager.com
The Cheesecake Factory chain of restaurants offers a distinctive dining experience at competitive prices. They serve an innovative and extensive menu in an upscale casual setting with efficient and friendly service. It is one of the renowned fast-food chain restaurants in the USA. With more than thirty cheesecakes and a lavish menu, it has become a staple in urbanized dining.
TCF has a vast menu with 35 different flavors of their signature dish, a wide range of appetizers, salads, burgers, and pizzas. Veggie Burger, California Guacamole Salad, Evelyn's Favorite Pasta, Pumpkin Cheesecake, Impossible Burger with Fries, lemon meringue cheesecake, and Korean fried cauliflower are some of the most popular vegetarian options here.
5. Chipotle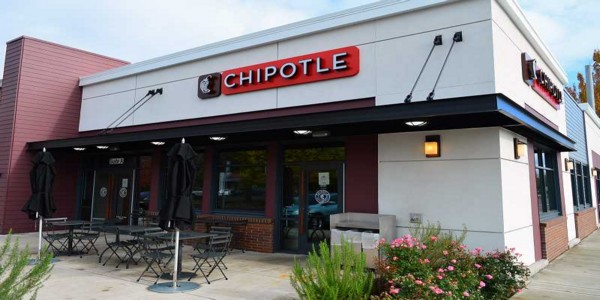 Image Source : https://www.passionateinmarketing.com
In the United States, there are 2,954 Chipotle locations, including New York, Los Angeles, Chicago, Houston, Miami, and Dallas. Chipotle is a fast-food chain in the USA that serves meals inspired by Mexican Cuisine. Chipotle is a vegetarian's go-to when they need a quick meal on the go.
Its restaurants primarily serve burritos, tacos, burrito bowls, and salads in an assembly-line style, allowing you to customize your meal exactly how you want it. Some of the popular vegetarian items at Chipotle are Sofritas, Fajita Vegetables, Guacamole, and Vegetarian Bowl.
6. Noodles & Company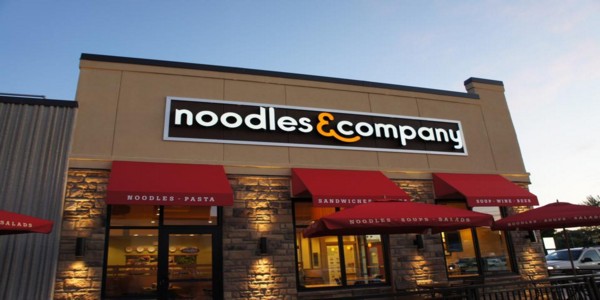 Image Source : https://imageio.forbes.com
Noodles & Company is a fast-casual American restaurant that serves soups, salads, and international and American noodle specialties. The company owns and operates over 455 quick-service restaurants specializing in noodle entrees in about 30 states.
Noodles & Company serves the world's popular noodle dishes, sandwiches, salads, and soups all in one location.
Each dish is curated as per the guest's specifications. Noodles and Company are well-known for its noodle dishes, salads, soups, and pasta. Their menu includes world-famous macs, classic noodles, zoodles, cauliflower noodles, soup, and salads.
7. Jason's Deli
Image Source : https://cdn.winsightmedia.com
With the abundance of fast-food restaurants in this country, it can be hard to find healthy and tasty options that are also inexpensive. Jason's Deli has become a local favorite for its salads, fresh-made soups, and some of the best sandwiches in town.
Jason's Deli is a community-focused and family-owned company with 250 locations in 28 states. They strive and consider what goes into their food and what their customers get out of it. Delicious and healthful go hand in hand at Jason's Deli. They stay away from anything that takes away from the original flavors of food. And they strive for anything that makes it easier for their clients to eat healthier.
8. Blaze Pizza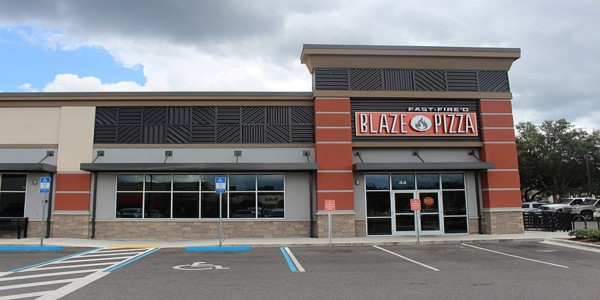 Image Source : https://upload.wikimedia.org
Blaze is more than just a pizzeria; it is the fastest-growing restaurant chain in US history. The design of Blaze Pizza is inspired by made-to-order assembly-line restaurants such as Chipotle. Place your order, choose your crust style, as your freshly baked pizza moves down the line – you can select cheeses, sauces, salads, and other toppings of your choice. After all this, your customized pizza is placed in an oven, and then within a few minutes, it is ready to be served.
Although there is no table service, the restaurants have a sit-down feel with a spacious café-like atmosphere, painted murals, and self-service condiment stands.
9. Shake Shack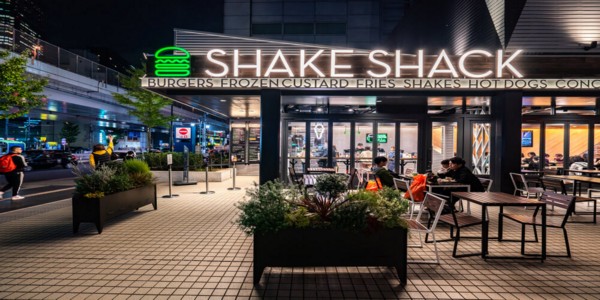 Image Source : https://thefoodxp.com
In 2001, Shake Shack, a gourmet fast-food restaurant, began as a hot dog stand in New York City. Since then, Shake Shack has grown into a global phenomenon with 180 sites and is still expanding. Shake Shack is a modern-day roadside burger stand that serves crinkle-cut fries, gourmet burgers, frozen custard, shakes, beer, and wine with a classic American menu. Shake Shack is a fun and lively eating joint with widespread appeal that serves high-quality, fresh, and simple at an affordable price.
At Shake Shack, you should try a few popular vegetarian items such as the Veggie Shack Burger, fries, Shroom Burger, frozen custard, etc.
10. P.F. Chang's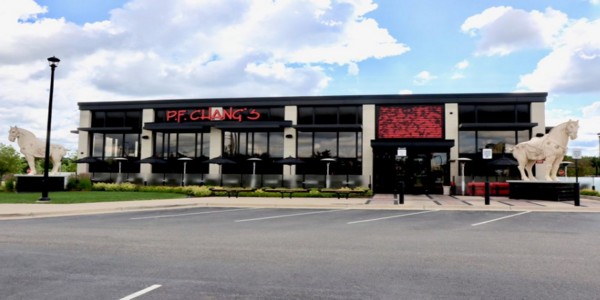 Image Source : https://b.zmtcdn.com
Vegetarians and vegans frequently dine at Asian restaurants, where they can usually find something appetizing and filling. P. F. Chang's China Bistro is a casual dining restaurant chain based in the United States with an Asian theme. The restaurant chain specializes in American Chinese cuisine and other Asian dishes.
PF Chang's is a vegetarian-friendly restaurant with a diverse menu of appetizers, main courses, and desserts. PF Chang's has a large selection of flavorful vegetarian and vegan dishes. Try their dishes such as Chili-Garlic Green Beans, main courses such as Budda's Feast, Changs Lettuce Wraps, Ma Po Tofu, and sweet desserts such as a Chocolate Soufflé and Banana Spring Rolls.
11. IHop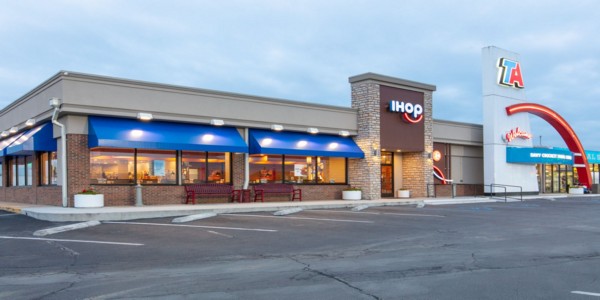 Image Source : http://restaurantnewsrelease.com
One of the movie scenes in the popular film The Hangover Part II was at IHop. IHOP stands for International House of Pancakes. It is an international pancake restaurant brand based in the United States specializing in breakfast cuisine. The name comes from the original menu items that included international pancake-based items like crêpes and blintzes.
While IHOP specializes in breakfast foods, it also serves lunch and dinner. This restaurant franchise offers several popular cuisines at reasonable pricing.
Crispy Breakfast Potatoes, French Fries & Onion Rings Sampler, Crispy Potato Pancakes, Garlic Bread, Cinn-a-Stack Pancakes, New York Cheesecake Pancakes, Kid's Scary Face Pancake, and a variety of other pancakes are popular vegetarian dishes at IHop.
Conclusion:
When compared to the rest of the world, the United States leads the way in vegetarian cuisine. If you are a vegetarian like me, you know how difficult it can be at times.
Some days, all you can get to eat are potato wedges. Then there are times when employees at McDonald's or Burger King offer to remove the patty and replace it with bread and vegetables. There will be days when you will hardly find one or two vegetarian choices available.
However, times have changed, and people all over the world have acknowledged the significance of vegetarians. Remember one thing, you will find several options for vegetarians meals, but you need to be open to trying new cuisines, especially while traveling to the USA.
USA Experts at Flamingo Transworld are aware of passengers' culinary apprehensions. As a result, we ensure that our clients have no difficulty enjoying a meal during their vacation. They will advise you on the best solutions based on your schedule. So, go ahead and; book Your USA Tour Packages without any hesitation or worrying about your meals.