Exciting Features Of Flamingo's New Website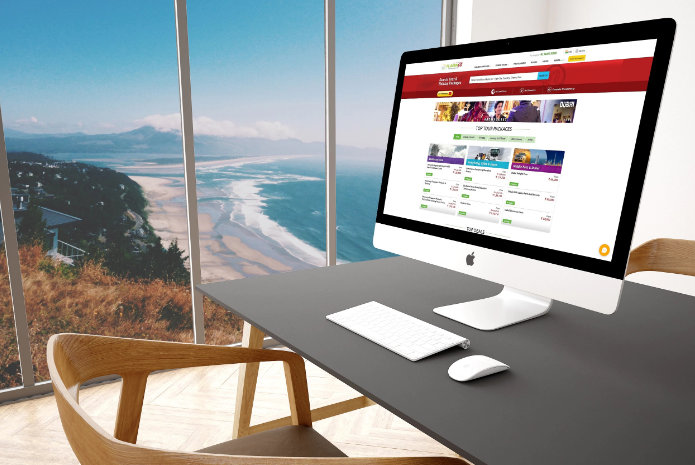 Hello All,
Greeting from Flamingo Transworld Pvt. Ltd.!
We are very excited to announce the launch of our refreshed and contemporary new website. We at Flamingo are continuously striving to provide our customers a memorable experience be it at the planning stage or while on the vacation. Keeping all that in mind, we designed a brand new website for all you happy patrons.
We encourage each one of you to explore this website that promises a long list of appealing features which are surely going to attract eyeballs. Please find listed below some of these said features:
1. Easier To Book Holidays Online:
Our 23 years of experience as a tour operator motivated us to make sure that the new website reflected our philosophy and expertise. We have currently uploaded more than 400 packages on the website including group and individual tours catering to various themes, occasions, self-drive tours, cruises tours, etc. Also, we will very shortly be introducing for the first time online flight and hotel bookings on the said website. Hence online booking of your dream holidays will now be on your fingertips!
2. Flamingo's curated Video Gallery: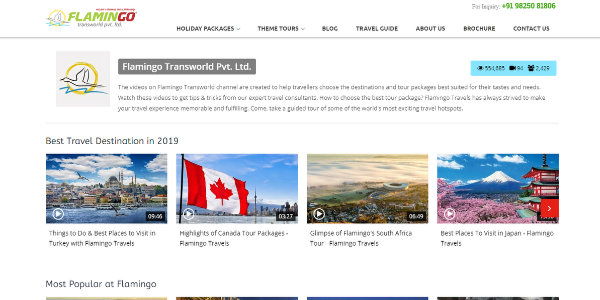 In order to give you an extensive insight into your travel destination, interesting facts,  must do's, must see's and much more – we have curated over 90 videos which are posted on our You Tube Channel. For ease in viewing for our clientele, we have an allocated section known as video gallery on our website which is a compilation of all our videos from YouTube. We are sure that learning about a new destination will now be the most pleasant experience.
3. Get All Your Questions Answered About Our Tours With The FAQ Section
We know how excited you would be if you are planning to ditch your ordinary schedule and travel somewhere – hence we do not want to keep any stone unturned. Keeping that in mind, the FAQ section  has been constructed to resolve your queries relating to the trip planned with us and the other destination specific concerns.
4. Brochure Section: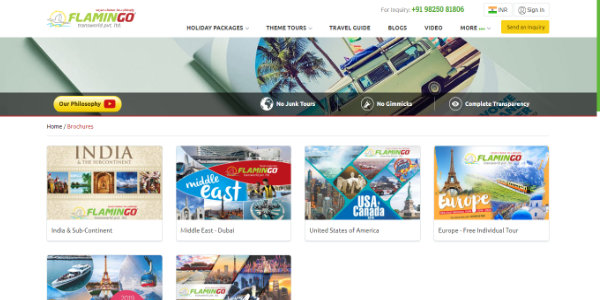 Our new simple mantra is 'ease in booking for our valued customers' be it online or offline – therefore, we have introduced a brochure section for all of you who would like to get a sneak peak into various countries and their group as well as individual tours. The section also allows you to get an idea about how the entire tour would shape up during the course of your journey giving you a detailed day to day break of the itinerary.
5. Be savvy – Read our Travel Guide!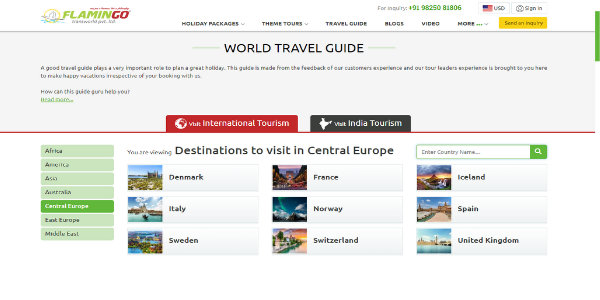 The Travel Guide section is a mecca of information relating to various destinations. It is going to be a delightful read for people who like to know about history, geography, language of a location, city, country, etc. These over 30 country guides highlight 2000+ sightseeing and interesting facts, things to do and all other necessary tourist information you would need about a particular destination.
6. A dedicated website for NRI Customers: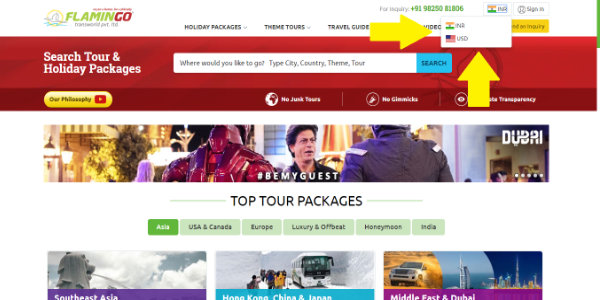 The NRI website has been carefully devised for NRI clientele as per their choice of travel, interests, activities, currency, timing difference and other such preferences. You can make the most of this website if you are abroad and still wish to live the vibrancy of Exotic Europe or Golden Triangle India tour or head to other parts and corners of the world.
7. Brilliant Blogs: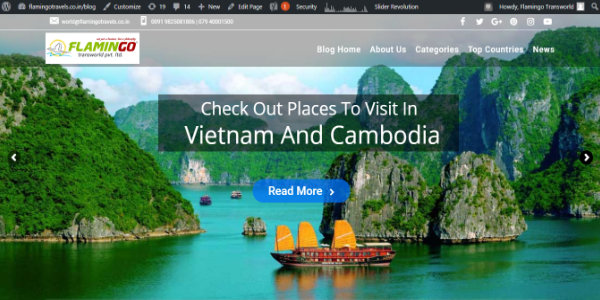 At Flamingo, we are all travel junkies and believe that life is all about making memories with our near-dear ones and sharing such experiences as well as listening to others people's experiences  – hence we have been blogging accounts of our own travel consultants, customers and others. We have over more than 450 blog posts with a wide range of topics covered relating to various countries, themes, facts, places to visit, things to do, travel news, etc. Do take a look at our unique blogs like New York City Is All Set To Get A Museum In The Form Of A Pizza Museum, Popular Wedding Destinations Around The World!!,  World's Highest Railway Line From New Delhi To Ladakh To Be Opened Soon,etc.
8. Hotel Packages Module (Coming Soon):
This module will allow you to pick and choose from a range of attractive hotels and resorts so that your staycation is equally amazing as your vacation. The exclusive online hotel booking avenue is work in process and should be live very soon. Stay tuned!
Having said the above, we would love to hear from you about the new website! Let us know your feedback and compliments – it would mean a lot to us!
"Flamingo Transworld committed on this journey of converting travel imaginations of all our customers into reality!"
Happy exploring!