10 Last Minute Get-Away's Across The Country!
We often do not get enough to plan our trip or sometimes we want to take an immediate break from our routine and pack our bags and just leave. Here is a list of 10 last minute get away's across the country.
1. Golden Triangle Tour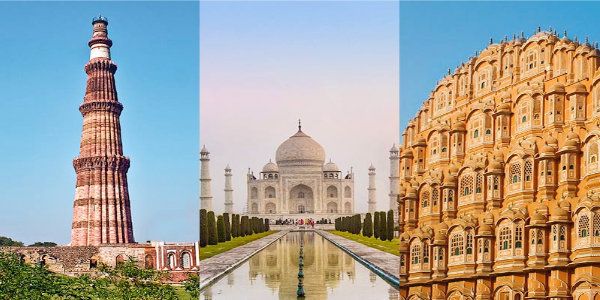 One of the best designed domestic tour packages is the Golden Triangle tour which includes New Delhi, Agra and Jaipur. We often travel oversees but forget to enjoy our own backyard so a trip to the heart of India is a must. Tourists from all around the world take this tour to see the historic and prominent places such as: Taj Mahal, Agra Fort, Fatepur Sikri,India Gate, Akshardham, Humayun's Tomb, Qutub Minar, Red Fort, Amer Fort, Hawa Mahal , Jantar Mantar and the list goes on, literally.
2. Classic Rajasthan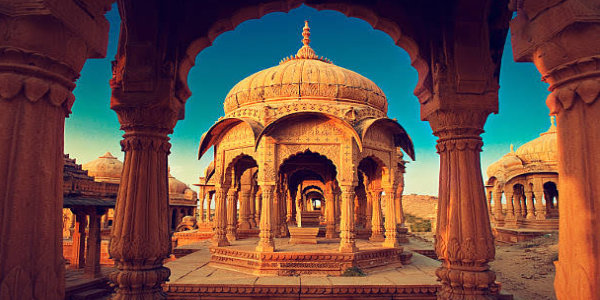 If you enjoy culture, heritage and hospitality then take a tour package to Rajasthan. Explore the deserts, the folk music, the pink city and the state full of palaces and forts. Rajasthan's' every city has heritage and history etched into it. Cities like Jaipur, Mandawa, Bikaner, Jaisalmer, Jodhpur and Udaipur. Take your camera to capture the royal beauty of sites like Amer Fort, Hawa Mahal, Junagarh Fort, Gadisar Sagar Lake and Umaid Bhawan Palace Museum. Learn about the Kings and Queens, the fights, the art and the traditions plus the food is to die for. You can also pick heritage hotels to add the royal feel to your holiday.
3. Serene Goa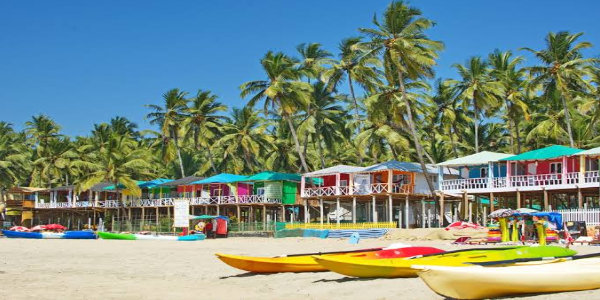 Whenever in doubt about picking a holiday, simply go to Goa. Irrespective of the weather, the season Goa is beautiful all year around. A lot of people do not prefer going to Goa during monsoon but for those who have enjoyed Goa's rains once know who beautiful the place looks when it pours. You can pick your stay according to the season, for instance during monsoon you can pick a comfortable lavish hotel so you can relax and enjoy the monsoon with all luxuries at your disposal without worrying having to miss a rocking party somewhere in north Goa. Beaches, bars, fun and sun-kissed sand is just the perfect idea of a holiday.
4. South India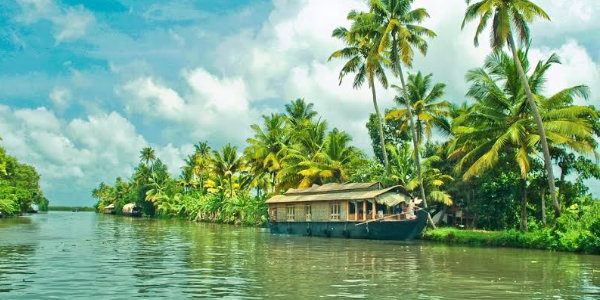 In contrast to the plains and jazz of the north is the red and heartwarming South Of India. Witness diversity, relics, heritage and culture in South Of India. Rock-cut shrines at Ajanta and Ellora; the palaces, tombs, forts and mosques of Muslim dynasties on the Deccan, Chola temple and beautiful ruins of Vijayanagar capital at Hampi. The constantly changing landscape, fertile plains, glimmering backwaters and the magical rains of South will have your heart. There is so much to cover here, you pick places like Kerala and Karnataka and go deep within these cities.
5. Sikkim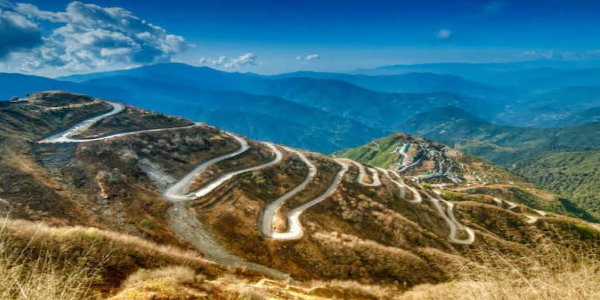 One of the most surreal places of India, Sikkim is a beautiful option to consider for a domestic tour. Bordered by Bhutan, Tibet and Nepal this North Eastern State of India is very easy to fall in love with. Pick any place in this state and you'll feel closer to the Himalayan range. Be it trekking, Buddhist and Tibet Monasteries, dramatic and soul stirring landscapes Sikkim is gold for those who call themselves mountain kids. You can include places like Gangtok, Lachung, Pelling, Darjeeling and Tsmogo lake.
6. Rann Utsav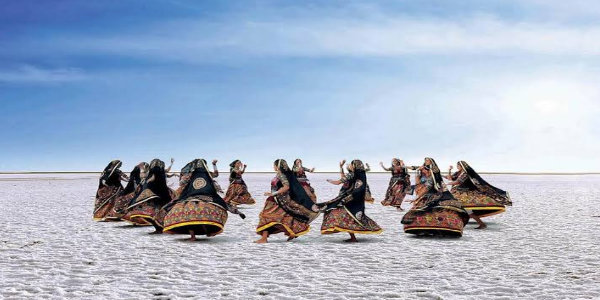 Even though the prime time to visit this desert heaven in from November to February instead of all year around but to not include Rann Utsav in this list would be unfair for it is one of the best experiences that one can have when travelling in India. The Rann Utsav festival in Gujarat starts from December but you can enjoy the white sand in tents among the stars and nature from November to February as the weather is pleasant, the deserts looks heavenly during full moon night and is bustled with international tourists.
7. Uttaranchal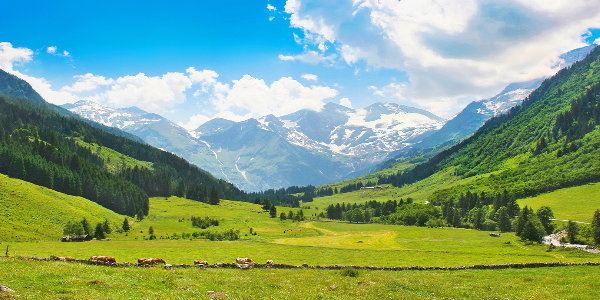 If you enjoy dreamy clouds and the mystic hills and have always been curious about India's traditions and Hindu mythology then visit Uttaranchal. Cover Haridwar and see the Ganges , the mystic India and feel the energy of that place, you can move forward to Nainital, the queen of hills stations, add some adventure with Jim Corbet park and fall in love with the meditative views of Mussorie and the colorful local markets. This trip will bring you back a changed person for the mountains have that effect on people.
8. Malabar Circuit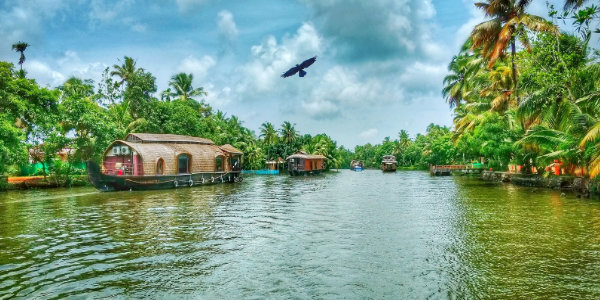 The coasts and hills of Malabar aren't romanticized for nothing. You can add cities like Coorg, Kabini and Wayanad in your tour package. The cool climate of Coorg owing to the emerald landscapes and hub for coffee and spice production is the perfect place to start off with. Enjoy the serene Kabini River, Kabini Dam and some wildlife at Nagarhole National Park and end your tour with Wayanad's mountains, rice paddies, beetle nut trees and red earth. Malabar Circuit is definitely a romantic getaway plus it is a good option to consider if you are traveling with senior citizens.
9. Botanical Hilly Mystery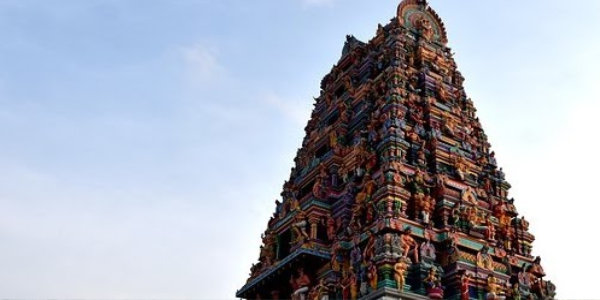 If you want to enjoy richness of plantations, hills and fertile earth take up a tour of Karnataka and include cities like Mysore, Ooty and Kodaikanal. Exploring places like Brindavan Gardens, Chamundi Hills, Nandi Bull (Sri Nandi Temple), Bandipur Forest, Tea Factory in Ooty, Coonor and the famous Botanical Gardens is a very good idea.
10. Lonavala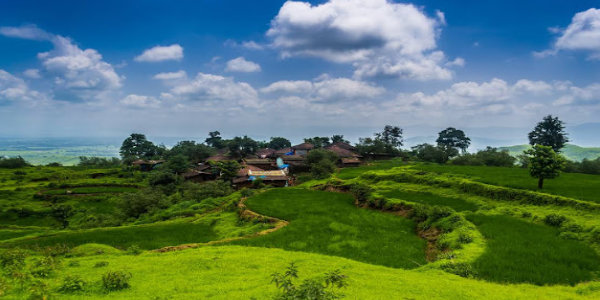 Skip the traffic and clamor of the city and chill at India's favorite hills station Lonavala which is nearby Mumbai. Besides the scenic beauty you can enjoy a trip to The Karla Caves, the Bhaja Caves and the Bhushi Dam. Lonavala does not require a lot of planning and is a very lovely getaway especially when you are travelling last minute. If the idea is just to relax and unwind you can pick a hotel like Hilton Shillim Estate Retreat & Spa which offers spacious valley view villas where you can simply pick up that long pending book or lay board game with your family members and friends while looking at hills and sipping hot chocolate.
So no matter how busy you are with your work and routine and it doesn't matter if you didn't have time to plan your vacation your country is full of surprises and colors and there is so much to explore that even after months of travelling you wouldn't have covered every corner of India.