My Travel Experience to Kashmir Post Covid-19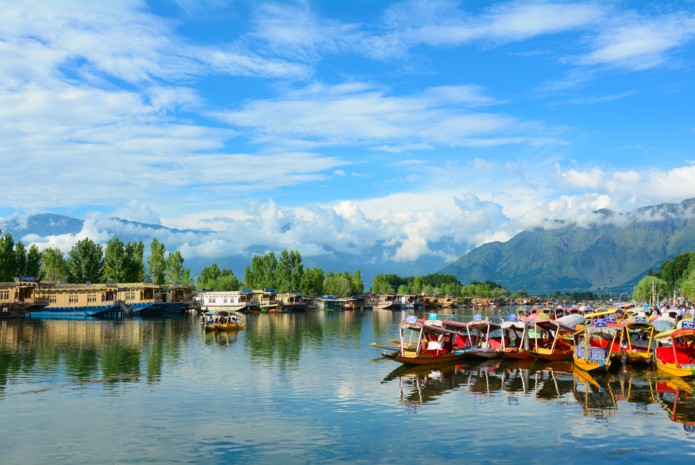 It was one of the great moments of my life, as well as a fantastic tour of The Paradise on Earth. I started my trip in the morning from Ahmedabad and landed in Srinagar in just a few hours. It is the Summer Capital of Jammu and Kashmir where the trip starts. Kashmir Trip Post Covid or the travel industry of Kashmir is back in action as it once again gears up to welcome visitors in the Valley.
Kashmir Tourism has taken necessary steps or action so that visitors who visit Kashmir do not face any problems. I have met a few couples who have come for their Honeymoon in Kashmir. They have booked Kashmir Tour Packages from Flamingo Travels private limited. I have visited 3 beautiful cities of Kashmir, here is the list:
Srinagar
Pahalgam
Gulmarg
Why did I choose Kashmir as my first post-covid-19 holiday destination?
First and most important, the Kashmir tourism or government has planned to vaccinate priority groups and hold training to ensure that tourism stakeholders follow safety protocols. The administration has prioritized vaccination for travel and tourism Partners, including cab drivers, boatmen, hotel staff, and tour operators so that post covid, Kashmir is prepared and ready to welcome tourists so Kashmir and Kashmir Tourist Attractions are safe for all visitors. It has various types of attractions for all family members. I chose Kashmir as my first post-covid-19 holiday destination because it is safe and all the Places to Visit in Kashmir are open. The only thing to take care of is to follow government guidelines and follow general rules like social distancing, wear your mask, use hand sanitizer. It is advisable that book your travel and accommodation, flight ticket and activities in advance. If you are planning to explore Kashmir properly then you can consider the Kashmir Corridor with Khyber (Flamingo Special) Tour Packages.
1. Srinagar: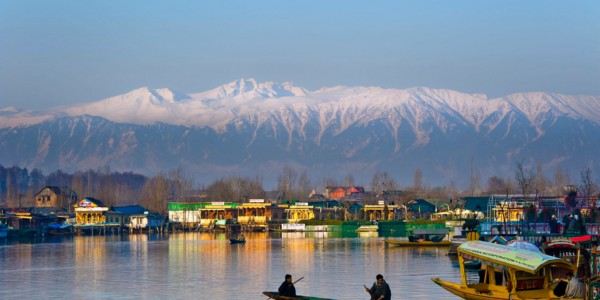 Image Source : https://lp-cms-production.imgix.net/
Srinagar is the biggest city and the summer capital of the Indian- governed union territory of Kashmir. Srinagar is recognized for the houseboat with Shikara and beautiful dal lake. Kashmir Gardens are very famous especially the Mughal Gardens and Tulip Gardens. The flowers bloom for a month and then vanish. There are many places to visit in Srinagar But among all of Srinagar's major attractions; the Houseboats must be included in Kashmir Packages. Srinagar weather has a humid subtropical climate. This climate is characterized by humid summers and dry winters. Srinagar Tourist Attractions are open for visitors now. If you are Planning a tour to Srinagar and want to discover a beautiful city, you can take Majestic Kashmir Tour Packages of Flamingo.
2. Pahalgam: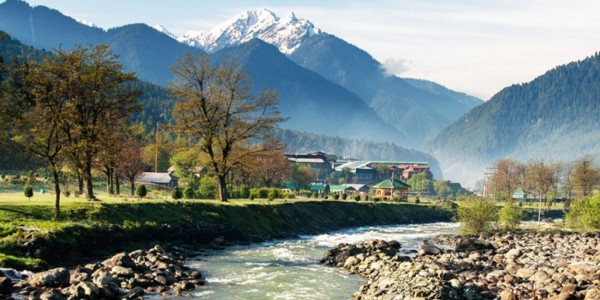 Image Source :https://cdn.s3waas.gov.in/
Pahalgam, Kashmir is a hill station. Pahalgam is located about 95 km away from Srinagar and there are many Pahalgam tourist attractions but Tullian Lake and Betaab Valley are some of the most popular places to visit in Pahalgam. Pahalgam is surrounded by the amazing view of meadows, the snow-capped Himalayan Mountains, and densely wooded pine forests. If you want to travel from Srinagar to Pahalgam, there is only one way that is by car only. The season from March to November is the best time to visit Pahalgam as the weather is ideal for outdoor attractions. Pahalgam weather in summer is pleasant and warm. It is the best season to go for the Amarnath yatra as there will be no snow in the area. And winters are chilly and snowy. You can enjoy the Snow Festival of Pahalgam in winter and can do adventure sports in the town.  Flamingo Travels Private Limited has special Majestic Kashmir – Fixed Departure Tour Packages, it covers all worth visiting attractions and all-inclusive packages.
3. Gulmarg: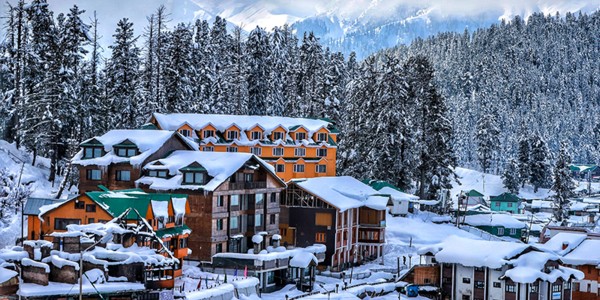 Image Source : forbesindia.com
Gulmarg, Kashmir is also a hill station in Kashmir and a popular skiing destination. The town is located in the Pir Panjal Range of the Western Himalayas, within the Gulmarg Wildlife Sanctuary. Gulmarg Surrounded by snow-capped great Himalayas, deep ravines, evergreen forested valleys, and meadows of flowers; In addition, Gulmarg has the world's second-highest Gondola ride. Gulmarg Hotels has a variety ranging from extremely budget accommodation to 5-star luxurious hotels.  One can travel to Gulmarg all around the year, Gulmarg weather in summer is pleasant and snow lovers can travel in winter as they can enjoy snow sports such as skiing, snowboarding, and more. There are lots of places to visit in Gulmarg where you can stop to click some postcard-perfect pictures. All Gulmarg tourist Attractions are completely safe. Flamingo Travels private limited has Best of Kashmir Tour Packages.
Conclusion:
Kashmir is a holiday haven for family members, friends, and most frequented tourist destinations and it is a famous honeymoon destination also. Post covid – 19 Kashmir is a completely safe destination. To enjoy your exciting Vacation, Look into the various Kashmir tour packages or seek the advice of Flamingo Transworld Private Limited's expert destination specialists.