Art Forms You Can Witness In Kerala!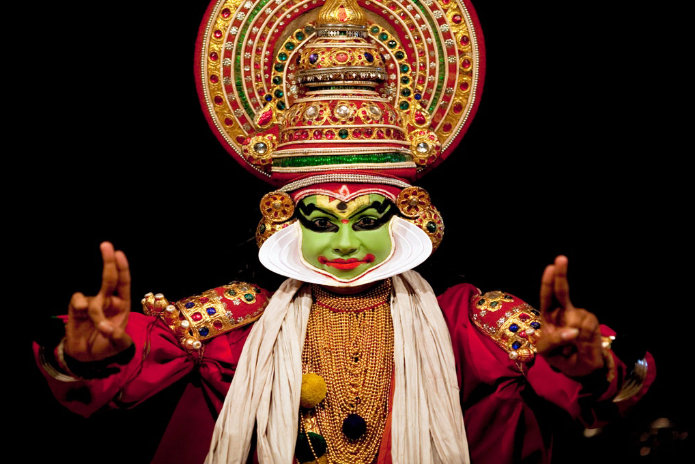 Kerala is known as the God's own country for a reason because of the natural beauty that it has been blessed with. Apart from natural beauty, the state is also known for various dance forms in India and across the world.
Kerala is known for its colorful performance art forms than Gods Own Country. The Theiyam, Kathakali, Mohinattam, and Oppana dances are sponsored by KTDC and private tour operators in many of the touristic places in Kerala. Here, we have discussed their origin, importance, and occasion to see those performance art forms one can experience in the Kerala State, India. One must not miss seeing these dances forms during a Kerala Honeymoon Packages.
1. Mohini Attam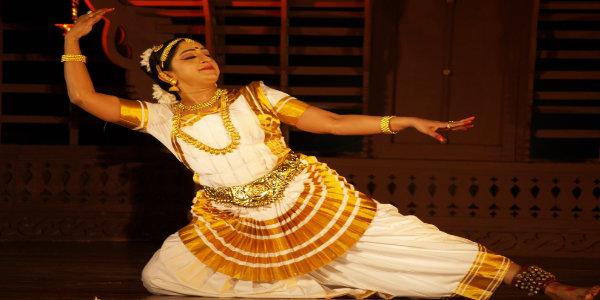 Mohiniattam is one of the classical dance forms, which is more popular in Kerala.  This performance art is practiced since the Vedic Era. Mohini is an incarnate of Lord Vishnu as per the Sama Veda or Vedic Text of the Hinduism. Here attam or dance did pull the attention of the demons. In this way, they were destroyed in various places. However, this dance form is meant for woman dancers only. Kerala Holiday Tour Packages with cultural importance do arrange a Mohini dance for tourists.
Mohiniattam Costumes
The Mohini Attam dancers wear a white cotton sari with silk borders. This is a drape attire of the royal women in Kerala. In recent times, the silk borders are with fertile colors. It has a top with silk lining on the hands. The style of wearing this dance attire is similar to a Sari (Drape Clothing). However, they look beautiful with folds and turns.
Performance Occasions
This dance is performed during all Hindu festival occasions. It has a history of Devadasi or prostitution culture for those women attached to this dance form in Kerala. However, the British stopped such dance practices. In the present days, it is a part of welcoming foreign tourists in Kerala. There are many dance schools, who tech this dance for their girl students to take part in various dance competitions in Kerala.
2. Theiyam & Kathakali
The Theiyam and Kathakali are related to temple dance art form in Kerala. Both the dance forms use the same attire. Theiyam is performed by males only. However, Kathakali is a form of storytelling, which includes female in woman characters. These dance forms are practiced since the ancient terms in Kerala.
Theiyam & Kathakali Costumes
The Theiyam and Kathakali costumes are of colorful cotton clothes. They use bamboo sticks to support and fix the head crown and pant part. They use natural colors for face painting. It takes 3 to 4 hours to wear the entire costume of Theiyam and Kathakali.
Performance Occasion
The Theiyam and Kathakali dance is a part of Hindu temple festival cultural programs. However, many Hindu families call them to their home to bring good fortune. In recent times, they are even called to perform inside or outside a home during family get to gather. One must not miss this dance while on Kerala trip.
3. Oppana
This dance form originated in Kerala with Muslim communities since medieval times. It is performed by females mostly on the marriage reception. They used to surround the bride and does a clap dance by singing.
Oppana Dance Costumes
There is no special costume for the Oppana dance. However, Muslim women wear their regular dress, which is with a full top and a down drape. In the present days, Muslim women wear churidars and Sari too.
Performance Occasion
One can see this dance form on the reception day of marriage at the bride's home. These days females from other religion do learn this dance to perform during their Muslim friend's marriage, school competitions and state level dance competitions.
An all-inclusive Kerala Packages with cultural importance is best to book online. This will cover all performance art forms of Kerala. The destination is tourist-friendly and an all-season tourist place in South India.