10 Unmissable Desserts To Savor In Australia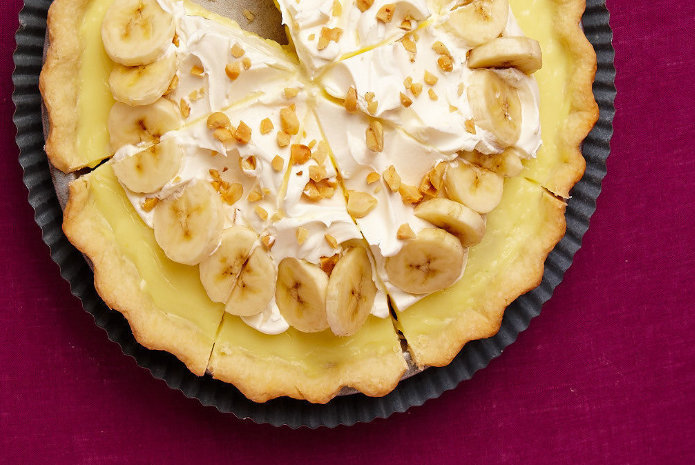 As important as it is to know the top places to visit in a country it is equally important to know what shouldn't be missed in terms of food. If you are someone who loves to experiment with food or try out different things then you must always make it a habit to do your bit of research before you leave for your trip. It is important to know what are the special dishes of the country or the city one is travelling to. Whether or not one is experimental with food it is hard to find someone who doesn't have a sweet tooth or someone who doesn't start craving for deserts the second they hear about them. So here is a list of 10 desserts to savor in Australia.
1. Lamingtons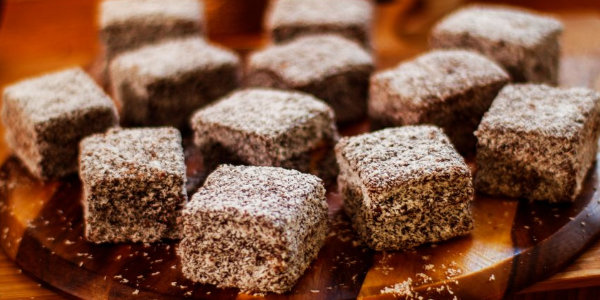 Some people call Lamingtons as the National cake of Australia. Lamingtons are buttered sponge cakes dipped in dark chocolate sauce and covered in desiccated coconut on all sides. While the original recipe remains a top favorite there are few other variations that have recently come up such as Lamingtons and marshmallows combined with a mousse. Lamingtons can also be served with a layer of jam and cream. One of the most popular desserts of Australia and very easily available in almost all bakeries, Lamingtons are loved by kids and adults just the same.
2. Pavlova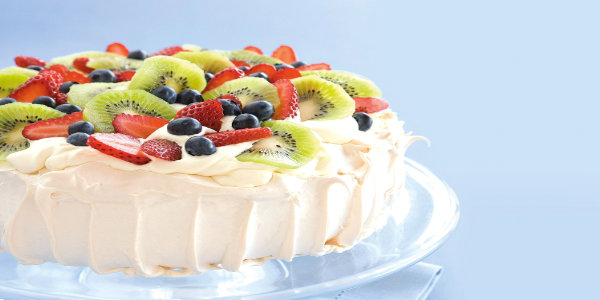 Pavlova is one the most loved summer desserts of Australia. Named after the Russian ballerina Anna Pavlova this meringue based dessert has a crisp crust and is marshmallow soft and light from inside. It is generally top with fruits and whipped cream. It comes with a number of variations range from the classic one to a chocolate Pavlova with berries. It is a party favorite and one is never enough.
3. Tim Tam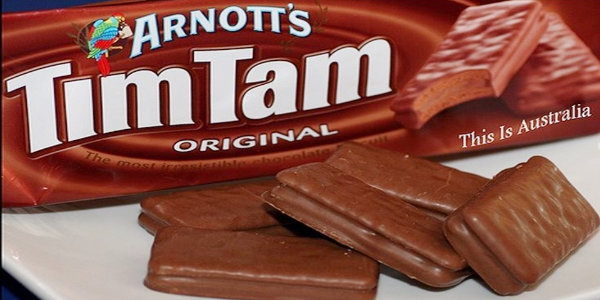 Besides having a really cute name to it this iconic piece of chocolate is a blessing given to the world by Australia. Tim Tam features two chocolate malted biscuits sandwiched together with line of cream before being layered by chocolate. This much of chocolate already has our love for Tim-Tam. Alongside the original flavor there are a number of flavors that have come up in the market such as white chocolate, salted caramel, and double layered chocolate.
4. Fairy Bread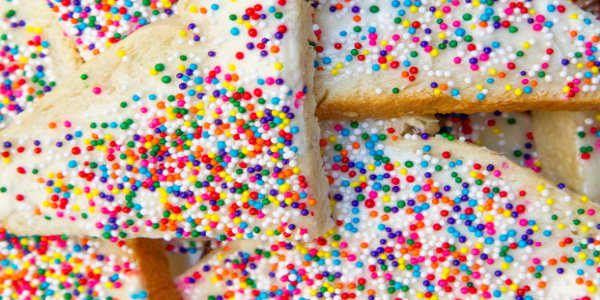 Another dessert popular amongst kids is Fairy Bread. Not only does the colorful look allure kids to try it but its sugary coating of colorful sprinkles on buttered white bread gives a crunchy taste along with the softness of the bread. Majority of kids in Australian homes would know to make this is a jiffy.
5. Jaffles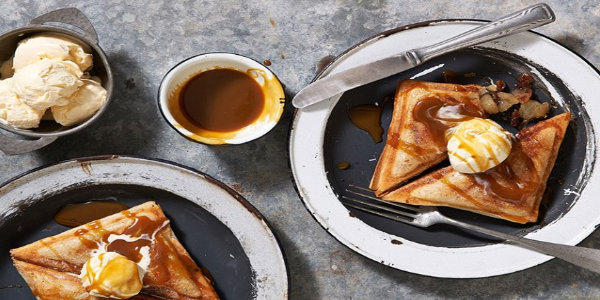 Typical Australian Jaffle would be two slices of bread pressed against each other with any kind of filling between them and toasted, so a regular toastie; but with time Jaffles have also entered the desserts menu with some mouth-watering variations in terms of their filling. For instance, apple pie Jaffles with cinnamon and a scoop of vanilla is a heart winner, the combination of white chocolate and raspberry served with bananas is always the classic one and for those who want to go a bit extra can try black forest Jaffles which swarms with cakes, cherries, chocolate and jam.
6. Anzac Biscuits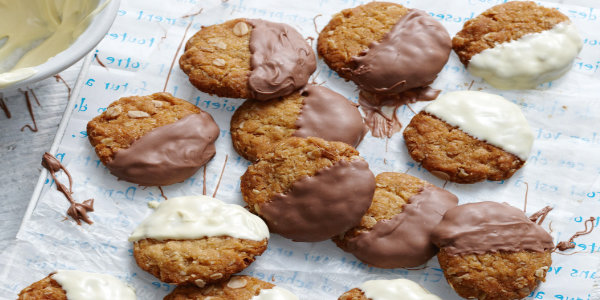 One of the oldest recipes of Australia came into existence during World War 1 when women used to send biscuits for soldiers at war using the ingredients which do not spoil easily- oats, golden syrup, sugar, baking soda and flour. They are called Anzac from the war- Australian and New Zealand Army Corps.
7. Caramel Slice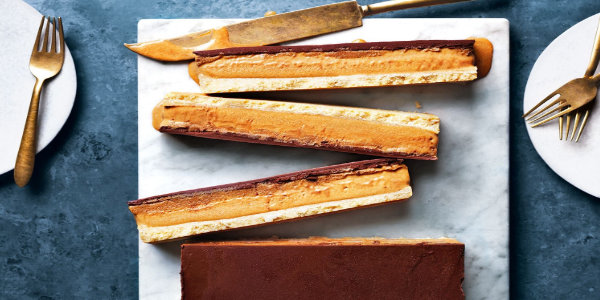 A dense biscuit as a base with buttery caramel and coated with chocolate, is what a Caramel slice also known as millionaire's shortbread or caramel shortcake, is made up of. There are doubts where this recipe has its roots from Scotland or Australia. Caramel Slice first appeared in an Australian cook book in 1970s. Caramel Slice is everything what one desires in a dessert, soft, buttery, loaded with chocolate and caramel with the crunch of biscuit.
8. Chocolate Crackle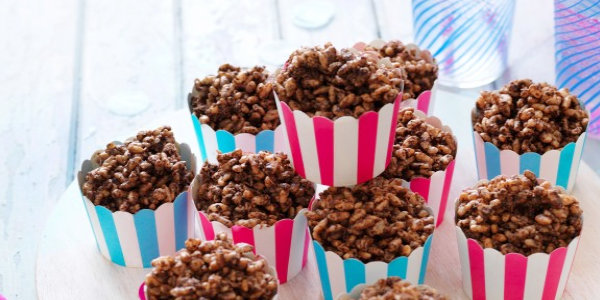 Cocoa, coconut oil, sugar, and the Kellogg's Rice Bubbles when lumped in the pie cake cases and put in the refrigerator, give to the world one of the most treasured deserts for all kids' parties, Chocolate Crackle. This crunchy chocolate heaven dates back to 1937 and remains popular till date.
9. Jelly Slice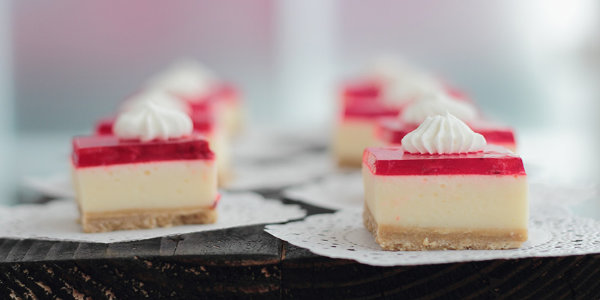 One of the most underrated deserts of the world, the classic jelly slice is a treasure hidden by Australia and New Zealand. Jelly slice consists of three simple layers: Jelly, custard or cream on a biscuit. Fresh fruits are sometimes added on the top of this delicious desert to make it even more mouthwatering and alluring to the eye.
10. Banana & Dulce de Leche Pavlova Cake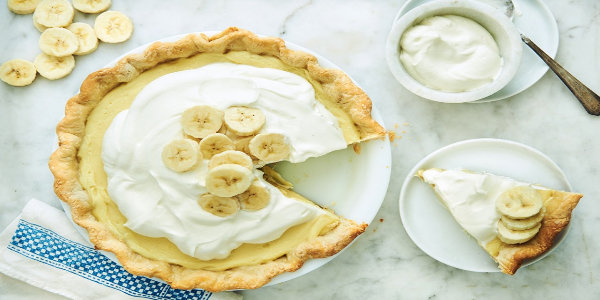 An all time favorite cake by Aussies, Banana & Dulce de Leche Pavlova Cake is filled with cream and banana extracts. This banana Pavlova cake is a must try if you are in Australia.
So whether or not you've packed a sunscreen for the best deserts of Australia but be sure you have enough space in your stomach to try these amazing Australian desserts on your next Australia HolidayTour Packages.