All You Need To Know About Hong Kong Protests
Hong Kong is amid a serious political upheaval as major street protests have taken place there since June and have recently expanded into much more. The protests are against a proposed law that allows the extraditions to China. Explore Hong Kong with our Hong Kong Tour Packages
Why?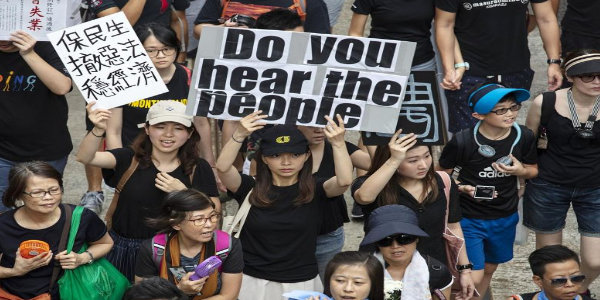 After Hong Kong's independence from Britain in 1997 it was handed over back to China promising it a level up autonomy than Mainland China. Even though Hong Kong is a part of China, it functions differently than Mainland China in a lot of aspects. It works under a 'one country two systems' agreement that gives it a level of autonomy which guarantees freedoms unavailable for China Mainlanders. This autonomy expires in 2047 and after that Hong Kong's status is a question mark. This 'one country two systems' is the reason Hong Kong  has independent courts, open internet, freedom of speech, freedom to protest,  freewheeling press and other rights. This agreement has so far let Hong Kong have its own identity and separate legal rules despite being part of China. But recently Beijing has been trying to get complete jurisdiction over Hong Kong which challenges all this freedom.
When?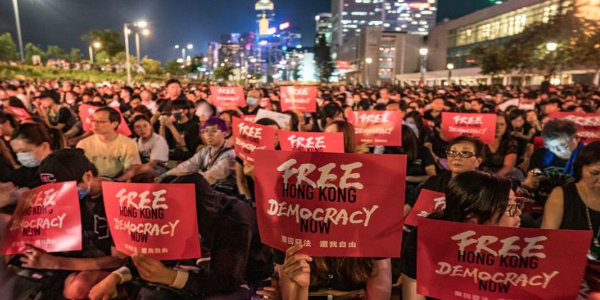 The protests started from April when an extradition bill which allowed criminal suspects to be extradited to Mainland China under special circumstances, was introduced. According to the activists this increases the chances of unfair trials and gives China more influence over Hong Kong. Hundreds and thousands of people took to streets as a part of the first protest, after which leader Carrie Lam said that the bill would be suspended indefinitely. The opponents want the bill to be completely withdrawn therefore continue to protest.
Where?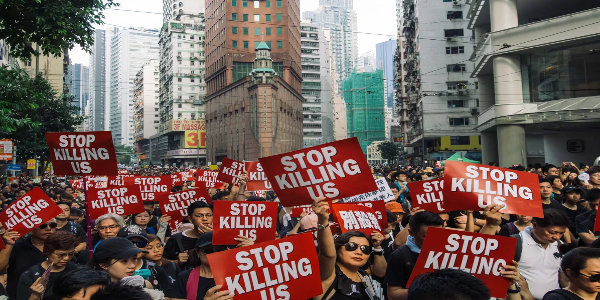 The first protest started with hundreds of people coming on the streets of Hong Kong in April and recently in August everything escalated when Hong Kong International airport had to be shut down for two days. Hong Kong being the financial hub has suffered a lot as international waters have been addressed with this action. International meetings have cancelled; tourists have taken a step back thereby causing a loss to the economy. According to BBC, between these events police and the protesters have clashed a lot of times and as a result a lot of people from both the sides has suffered physical injuries. The police have used tear gas, rubber bullets and the protesters have thrown brick and firebombs. In August one of protester's eye was injured which led to protesters wearing a black eye to show their anger against police brutality.
What are the demands of the Protesters?
Complete withdrawal of the extradition bill
Exemption of the arrested protesters
An inquiry into police brutality
For Carrie Lam to step down
The Chinese government has condemned these protests as an act close to terrorism.