10 Most Haunted Places in the World
Ghosts, spirits, mysteries and paranormal activities are not new, they've been going on since centuries and are found all across the world. Here is a list of 10 Most Haunted Places in the World for those who wish to visit them, please go at your own risk.
1. Hoia-Baciu Forest, Romania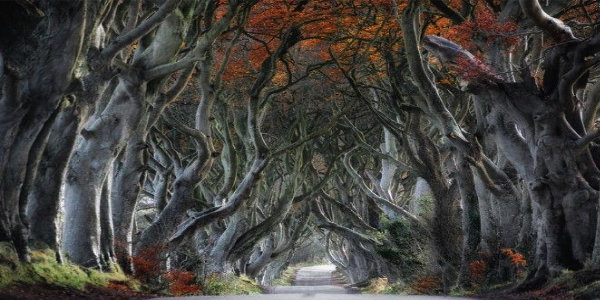 Hoi-Baciu Forest in Romania gained a lot of popularity after a military technician captured a photograph of a "UFO" hovering over the forest in 1968. Also called as the "Bermuda Triangle of Romania", people have reportedly gone missing rather, zapped into an unknown portal once they enter the forest. People who have come out alive from the forest have complained about anxiety, rashes, and nausea.
2. Fairmont Banff Springs Hotel, Canada
One of the oldest hotels in Canada is also has one of the most spine chilling mysteries locked up in the property. The Fairmont Banff Springs Hotel, Calgary, Alberta, Canada has multiple ghost stories and incidents from tourists and guests. First one is when a bride was found dead in her bridal dress and is said to be still dancing in the ballroom. Second, Sam McCAuley, a Scottish bellman who died in his sixties (1975), is said to still help guests pick up their luggage. Third, a family staying at the hotel was as killed and since then a lot of guests have complained about waking up to hollow screams and finding blood hand prints on the mirror which are said to disappear minutes later. Witness it with our Canada Holiday Packages
3. Bhangarh Fort, Rajasthan, India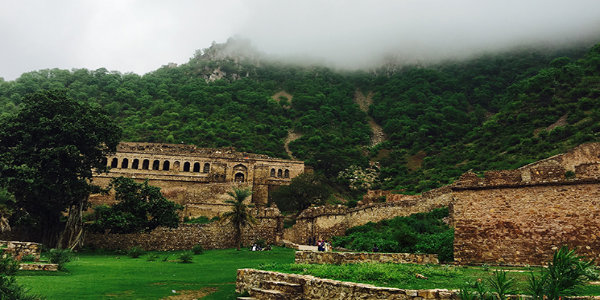 Located near Alwar district of Rajasthan in India, Bhangarh Fort is one of the most haunted forts of India. It is advised to not enter this 17th-century fort at nights. The story behind the haunted fort is that a sorcerer fell in love with a local princess and tried to bewitch her which did not work as the princess knew about his plan and turned tables on him which led to his death but before dying he cursed the land that nobody will ever be able to live in peace here which seems to have materialized.
4. Château de Brissac, Brissac, Quincé, France
One of the tallest castles in Loire Valley, France, Château de Brissac has a spooky history. In the 15th century, Jacques de Brézé, the son of Pierre de Brézé killed his wife Charlotte de Valois, King Louis XI's half sister and her lover after he found out about their affair. Till date the castle is known to be haunted by a lady in green. Visitors report that a spirit is found roaming the halls of Château de Brissac
5. Bakırpaşa Mansion, Istanbul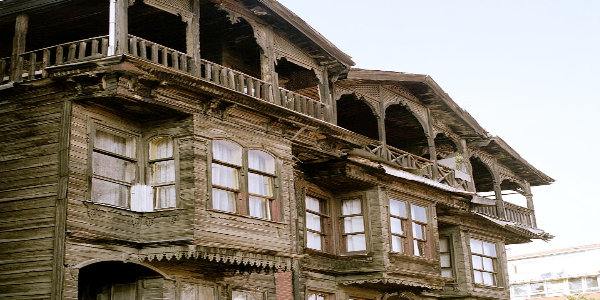 Besides having a rough and dreadful look from the outside, this old mansion at Bakırköy in Istanbul is said to disappear completely for a day, once every year. The neighbors try to avoid visiting this mansion at night for the fog around it gives the chills. Explore it with our Turkey Holiday Packages
6. Jazirat Al Hamra, United Arab Emirates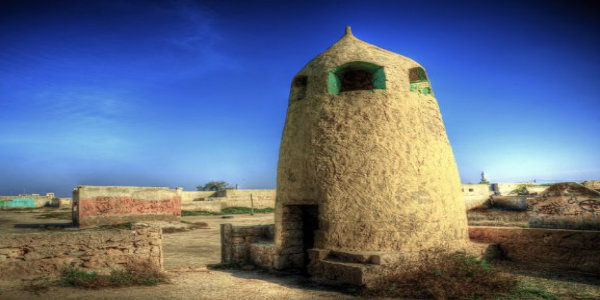 People say that Jazirat Al Hamra, The Ras-Al Kheima Ghost Town in UAE is inhabited by djinns in the form of animals and if you go there you are bound to witness some paranormal things such as unexplained apparitions, whispers and wails.
7. Himuro Mansion,Tokyo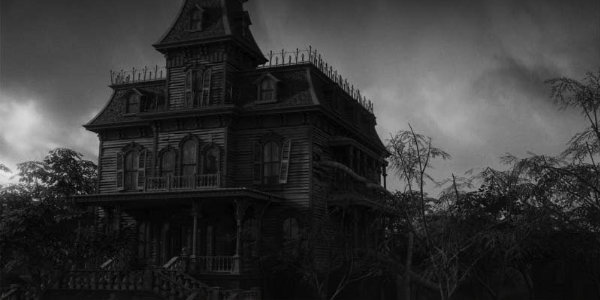 In a rocky area on the outskirts of Tokyo, there is a large house, a mansion with a gruesome history. Legend says that the Himuro family who lived in this mansion had a cruel responsibility – every 50 years they had to perform an ancient and occult Shinto ritual which involved raising a woman in secrecy and keeping her away from all worldly ties only to sacrifice her, to prevent negative karma or the evil from entering in this world. The ritual involved ropes being attached to teams of oxen or horses and the woman to rip her limbs from her body, quartering her thereby putting a seal to any chances of evil entering the world. The last woman who was raised in secrecy is said to have fallen in love with a man who rescued her and so the patriarch of the Himuro family murdered his entire family with a sword to save them from the wrath that was to come next. It is said that the spirits of those family members still move in the mansion and there are splashes of fresh blood which appear on the walls till date.
8. Jatinga, Assam, India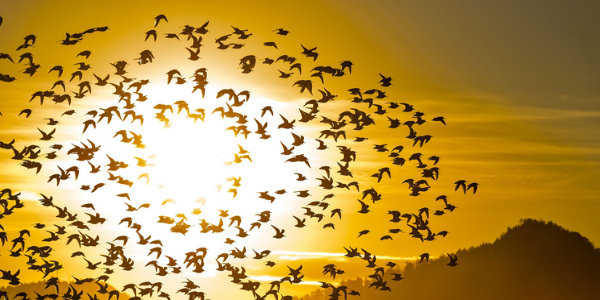 One of the most common reasons that a place is generally haunted is either because a person was killed or tortured there or he/she committed suicide but in Jainga, a village in Assam, India a mass suicide was committed by birds. Read that again, a mass suicide of birds. Every year from the months of October and September, migratory birds are said to fall dead on the moonless nights and the reason behind this is still unknown.
9. Akershus Festning, Norway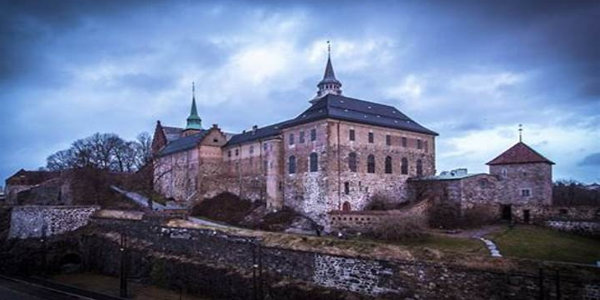 Akershus Fortress, Akershus Festning in Norway is a medieval castle that was built to protect Oslo, the capital of Norway. Many people say that they have seen a  faceless woman going back to a chamber in Magaretasalen inside the Akershus Castle and have seen the ghost of a guard dog, named Malcanisen who was buried alive years ago. The dog is said to be still guarding the castle at night.
10. Eastern State Penitentiary, Philadelphia, America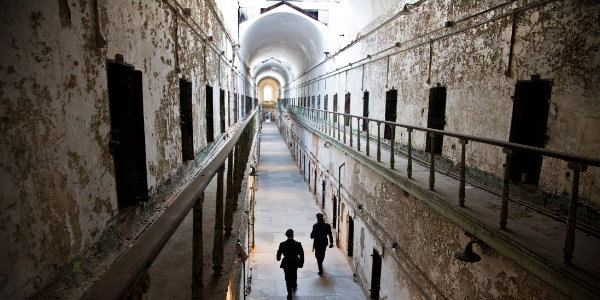 With a 142 year old history of suicide, madness, disease, murder and torture, Eastern State Penitentiary in Philadelphia is considered to be one of the most haunted places of America. The prisoners were tortured, isolated, and some of them were murdered by the inmates. Various paranormal researchers have found something wrong with the kind of energy and spirit of this old prison and have witnessed paranormal activities inside.
This Halloween let the spook be real, if you don't visit these places, read more about them and make sure to draw the curtains before you sleep. Where there is history, there is definitely some mystery.