8 Destinations Across Kerala For Travel Photography
We live in an age of instant updates, thanks to the numerous social media platforms that all of us are active on. The first thought that pops up in our minds as soon as we sit to plan is "how good would this place look on my Insta feed?".
There is no denying the fact that social media has an immense influence on every individual's life, be it a budding teenager who wants to look cool to his friends or a senior citizen who is marveled by the innovations technology brings to them. But there is also a plus point of social media influence, which is that almost all of us have developed an aesthetic sense in terms of photography. In the race to put up good pictures on our social media handles, somehow we've developed an interest for travel photography.
Another advantage of the rapid technological advancements is that one does not need a high-end professional camera to quench his thirst for good pictures. A decent smartphone with a decent camera is more than enough to brighten up your social media feed. This is why every place you go is a potential muse to explore your travel photography skills. When these skills meet an ideally picturesque location, there is no combination deadlier than this to set your social feed on fire. Keeping this in mind, we have shortlisted some of the best places from Kerala for you!
God's own (instagrammable) country
God sure knows how to keep his kids happy, hence he has created for us, a land that has a never ending stream of Instagram-worthy locations. And he hasn't created this land in a far away place; it is right here in the country of India. Yes we are talking about God's own country – Kerala. Due to its lush greenery, hilly regions, and also the very famous backwaters, every direction you look at is a potential Instagram-worthy picture. All you need to do to experience this is book yourself a Kerala tour package from Mumbai, Delhi, Bangalore or wherever you are and you're all set to become all the rage on social media.
Best destinations for travel photography in Kerala
1. Munnar tea gardens
For all those who are planning their Kerala tour packages, you would have often heard about the Munnar tea gardens which is definitely worth the hype. The hills here are dotted with tea plantations which makes the lush greenery even more irresistible and fragrant. The step gardens on sloping pieces of land makes this one of the most instagrammable spots in Kerala.
2. Veli Lake and tourist village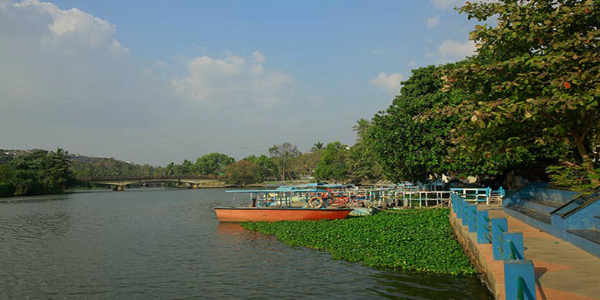 If you want to find a destination on your Kerala tour which is scenic and yet does not need you to travel too much, then this is the place for you. Situated just 8 kms away from the capital city of Thiruvananthapuram, Veli Lake is easily accessible without the need of too much travelling and despite that; this is a separate world in itself altogether. There is a scenic lake over here where you can go paddle boating and also the famous backwaters which are the beauty of Kerala.
3. Marari Beach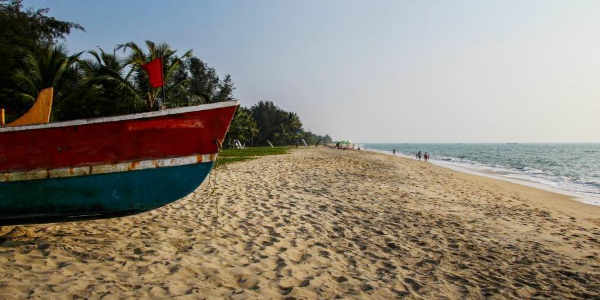 If you are someone who is into tropical beauty, then we have a place for you as well. There is an advantage that Kerala is located by the sea and hence there are many pretty beaches here. One of them is the Marari beach. A beach with clean white sand that perfectly blends into the turquoise waters of the sea, this destination will offer numerous beach-side photography options for you. On one side you find an infinite trail of palm trees and on the other side there will be the waters stretching out into infinity. Marari Beach is an absolute delight for all budding photographers!
4. Kuttanad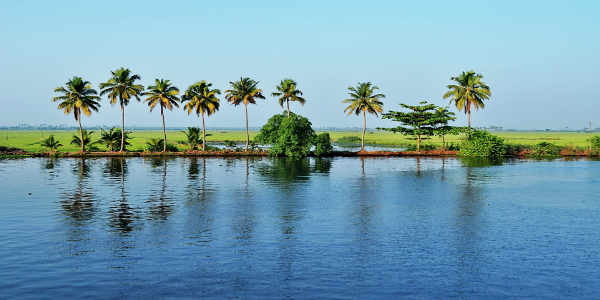 In a peaceful land like Kerala, just imagine visiting the most serene spot possible. The level of bliss is something that one can't even start to process in this hectic world we live in! If you are hoping to find inner peace or simply listen to the gentle beating of your heart, then do add Kuttanad to your Kerala tour packages. The tranquil backwaters here are rightly complemented with the charm of the rivers. It is a rural land but the feel it gives is extraordinary. One can capture the water bodies here in their natural form.
5. Kovalam Beach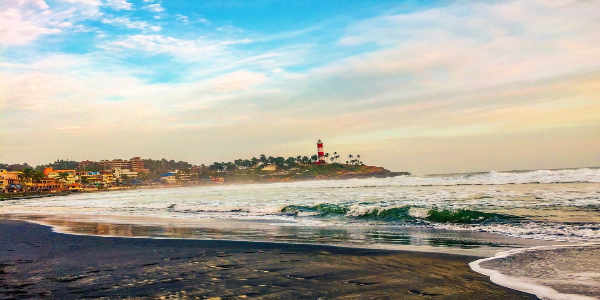 If you are looking for a place where you can catch the sunset in its full glory, then the famous Kovalam Beach will definitely not disappoint you. While digging your bare feet in the cool sand, you can simply sit back and enjoy the sun setting into the infinite waters of the sea. At that very moment, the scenery looks like a painting has literally come to life.
6. Wayanad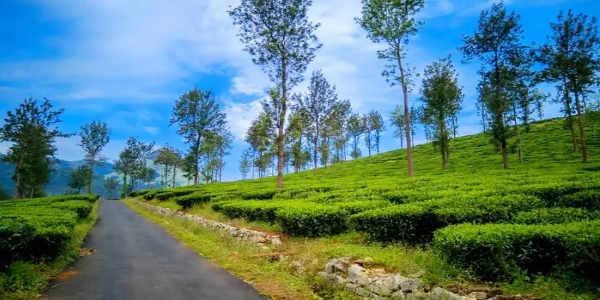 This particular spot in Kerala is said to be every photography enthusiast's ultimate dream and is also ranked one of the best photographic destinations in the country of India. It is basically an adventurous trekking trail which is serpentine in nature. This entire trail is completely surrounded by greenery on all sides.
7. Ashtamudi Lake
Apart from the flowing waters of Kerala, even the lakes here are a beautiful sight. The Ashtamudi Lake is one of the calmest and most peaceful places to visit. Hire a houseboat floating here to wake up to serenity and capture the sights around you in their full glory.
8. Thekkady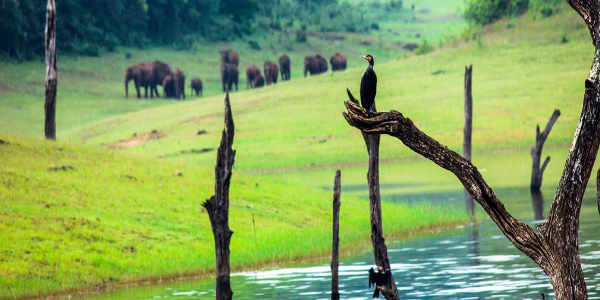 How is it possible to talk about the passion of photography and not mention wildlife photography in it? This is why Thekkady is an essential stop on your Kerala tour packages. You can witness various kinds of animals in their natural habitat.
So let the photographer in you explore the best of Kerala with Flamingo Transworld offering the best of attractions.