Dining in Dubai: 7 Experiences In Dubai For Foodies
For many years, local Emirati cuisine has diminished on Dubai's food map. However, this has lately started to shift, with a number of exciting new Emirati restaurants opening across the city. From appealing breads and pastries to Arabic coffee and Lebanese Food, we've discovered some of the best local dishes and drinks to try during your visit to Dubai.
1. For Coffee Lovers
You'll effortlessly get your caffeine fix in Dubai. It's just a matter of knowing which coffee house satiates your needs. For a treasured cafe experience, visit Dubai Coffee Museum located in the legacy hub of Al Fahidi. Discover the rich history of coffee and the process of roasting and brewing beans before winding down your trip with a cup of gahwa, the traditional Arabic coffee.
2. Turkish Cocktails
Dubai's cocktail scene is progressively lively. Try the Anatolian Fizz at Ruya, made with glistening wine, pomegranate molasses, citrus, rose and raspberry. Ruya's cocktails are based on classic Turkish flavours, with ingredients such as hibiscus, rose, pomegranate, honey, spices, citrus and mint.
3. Chebab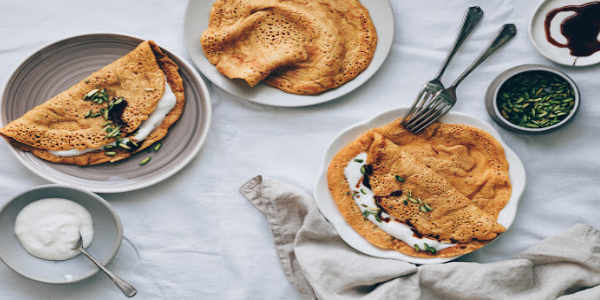 These delicious Emirati-style pancakes are customarily served during breakfast. They're filled with sour cheese and sweet date syrup, then heated. The culinary process causes the sweet and sour portions to fuse to give a flavour that tastes like a rich, boozy Swiss fondue. Flavoursome ones are served at Logma.
4. Explore The Asian Food Scene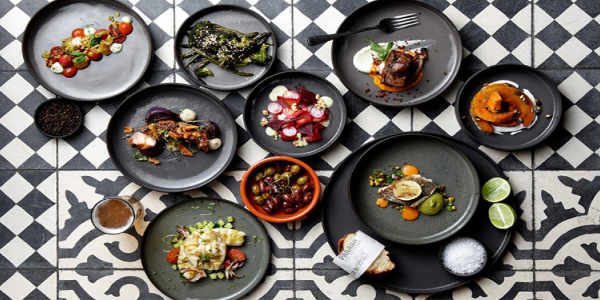 There is a rich and varied Asian food scene in Dubai, largely thanks to the sizeable Indian and Pakistani diaspora. Ravi Restaurant – serves delicious Pakistani dishes, and also negotiates at around Rs.100 per person.
5. For A Unique Dinning Experience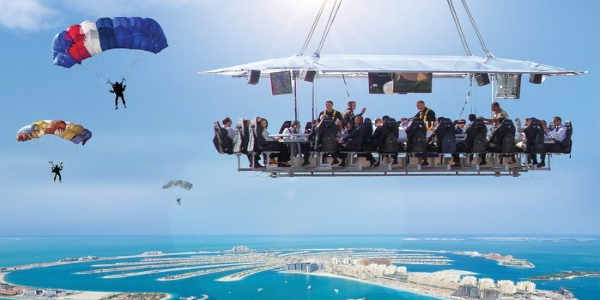 When eating out, you don't just rate your plate – you take in the whole feasting experience. Dubai has some of the best dining restaurants that truly know how to serve an unforgettable meal. Defy gravity while indulging in a hearty meal at Dinner in the Sky, positioned at popular the skydiving venue – Sky Dive Dubai. Choose from a three-course lunch or dinner menu or even an afternoon menu (sweet or savoury) and be served at your table suspended 50 meters up in the air by a crane for a dining experience like no other. Not a fan of heights? Dress up in your Sunday best and dine 'underwater' at Al Mahara, a bistro with a smart-elegant dress code, where eateries are seated within a lavish environment set inside an aquarium. Savour Northern European cuisine as you spot exotic fish swim around you.
6. For Yummy Street Food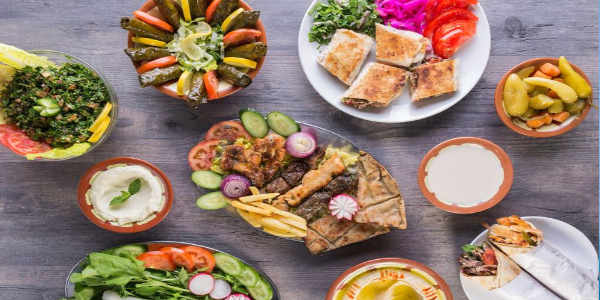 From Syrian to South Indian, Russian to Thai, head down to 2nd December Street in Dubai. Find good and cheap eats along the kilometre-and-a-half road strip in the attractive district of Satwa crawling with shops and old-school eateries. Among the most noteworthy spots is the Lebanese restaurant Al Mallah, which started as a humble juice joint in 1979. It serves mouthwatering shawarmas and manakeesh from an extensive menu that also includes traditional favourites such as labneh (yoghurt cheese) and fattoush (Middle Eastern chopped salad).
7. For A Taste Of Everything
The Dubai Food Festival is the top place to satisfy your longing for a gastronomic adventure. Usually slated in February, the event features an al fresco food carnival –  Beach Canteen –  which gathers food trucks offering the best beach bites across three different food zones. Apart from food, visitors can also sign up for cooking workshops or fitness classes right at the heart of Jumeirah Beach.