Travel Diary: Goa Xsuie – By Jayraj Bhatia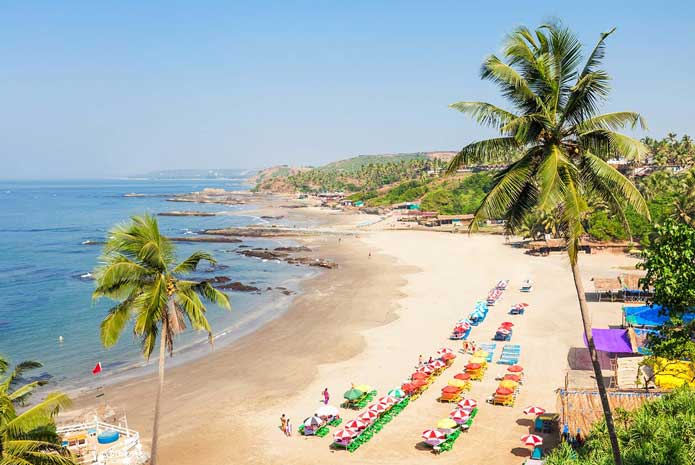 "Don't let the world rush you or tell you who you should be. Go at your own pace and travel in your own direction." 
Xsuie is an Urdu word for Going at your own pace. Many articles or information are out there suggesting people to try from "The List"; however Goa is just a paradise where you can indulge in just about anything and everything from your liking. I am bringing you some of the things that are more local in nature and more Goan.
From food to some here are my favorite 10 offbeat places to visit in Goa which you must explore at your Xsuie:
Crab Catching
Island Hopping
Be a Caveman
Stay at Arambol
Eat Pav Bhaji Goan Style
Enjoy at Keri Beach
Eat at Burger Bar & Bakery
Goan Fish Thali
Ros Omelette
Drive to Chorla Ghat
1. Crab Catching: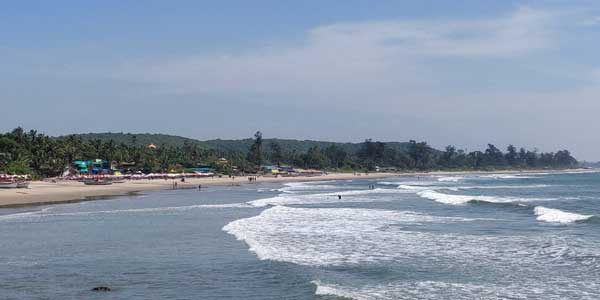 Goan food is incomplete with Fish / Seafood. That brings us to this unique experience of catching your own food at sea! Live the Goan ways of fishing. You can find local fishermen on the Calangute to Baga stretch and rent the tour. Assist the fishermen to set up the trap, the local net is called Cobblem, which is made of metal rings with nylon is the job of a master. The time spent to catch crabs can vary from 4 to 5 hours. But the fresh catch is something to cherish in supper!
Where: Sinquerim, Sonaulim, Varca
When: High tides are a preferable time for crabbing, from October to May
2. Island Hopping; yep you heard me!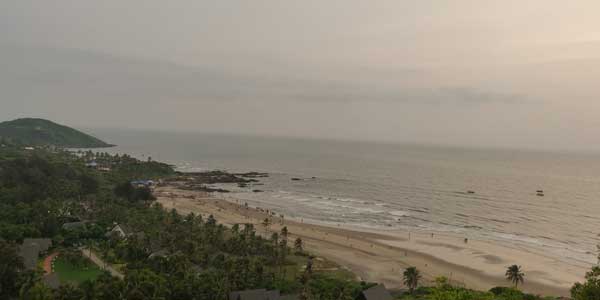 Conco / Canacona aka Monkey Island – Situated close to the famous Goa beach – Palolem Beach in South Goa. The island was called Monkey island because the creatures back in the day called this place home! You can still come across a few habitants today. It takes about 20 mins ferry ride from Agonda beach to get to the island or simply get a ferry from Palolem Beach! You can swim around the island and enjoy plenty of sunshine.
Raneache Zuvem, Revora – Located in the Northern part of Goa, a small village named Revora has a hidden island called Zuvem. The island is only 1.5 km in length & 0.5 km wide at its broadest point and is surrounded by Chapora River. The best time to visit is to observe the sunset in the backdrop of the historic Railway Bridge of Revora.
Grande Island – The other names people know the island is: Ilha Grande or Bat Island. It is the best place to go for snorkeling or water sports activities. The only way to reach the island is by ferry. The tour usually includes snorkeling, fishing, and a meal. And on your lucky day you may even come across. Some pointers to remember for making the experience, Grande! Take the tour departing in the morning. You can rent the boat from coco beach starting at 1299/-. Some of the activities you can do at Grande Island:
Snorkeling or Scuba Diving: Scuba diving in Goa is a thrilling dive into the water world to see the marine life blooming at Grande Island. The depth of the water is from 7 to 20 meters. Meet dolphins, fish, Skates, Shellfish, sea turtle, and other marine animals.
3. Be a Caveman: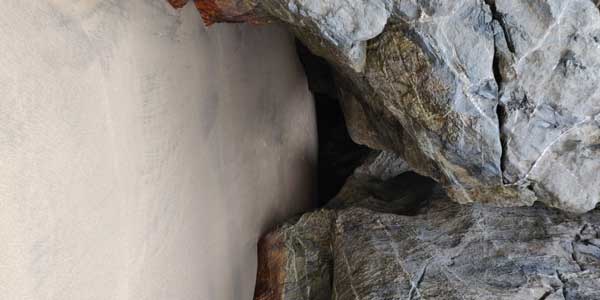 Rivona Caves – Located in South Goa, the local belief is that Buddhist monks created these caves around 6th AD. The Buddhist influence can be seen from the architecture of these caves on Goa. The laterite carvings are heavily used in the structure. The carving of Pitha believed to be the seat of the teacher is mesmerizing. Another marvel we come across in the 16th-century stepwell with the idol of Hanumanji.
Arvalem Caves Goa – Located in the Bicholim region in the north goa, Arvalem Caves are ancient in nature and are made out of single rock-cut. A legend has it that these caves were once used by the Pandavas during their exile. To support this legend; there are 5 chambers in the caves pointing to 5 Pandavas. Some also say the caves belonged to Buddhist monks as it has a Buddha statue in the complex. Apart from solving the query about whom the cave belonged to; enjoy the structure and if you want to cover something extra visit the Rudreshwar Mandir which is close to the cave.
Lamgau Caves Goa – We preserved the last for the best! Lamgau Caves are one of the best-protected caves in Goa. There are 2 caves made out of laterite (Delicate rock). One cave is bigger than the other. In the first cave there is stone linga carved out here with this there is also Tulsi Vrindavan and Nandi Gae (Nandi Cow). Right across is the larger cave used to take shelter against rain! It has deep and irregular passages. The caves show a gradual shift from Buddhism to Hinduism.
4. Stay at Arambol: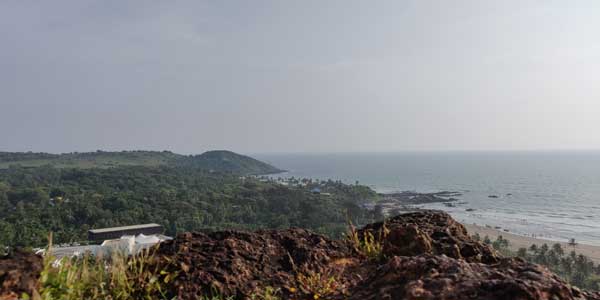 There are no words that can describe Arambol, its people (local and foreigners who call Arambol their home). There are hostels everywhere run by people who actually believe in good vibes. Caution: This is not a tourist place like Anjuna, Calangute, or Candolim. The foreigners can be found here more than anywhere in Goa. It is the vibe of the place that attracts no so mainstream tourist people.
5. Eat Pav Bhaji Goan Style: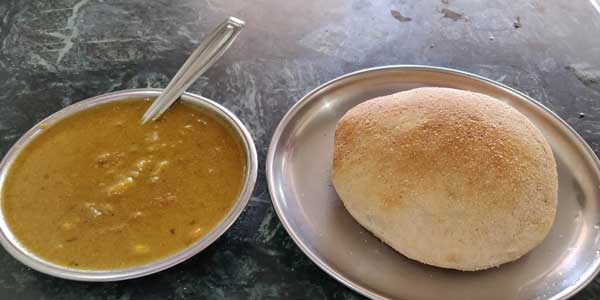 The Goan Pav Bhaji is different from the rest. Made in coconut curry, a handful of potatoes, onions, and chickpeas. Notice the Pav? Locals call it Poee Poi (Bun) The top layer is a little bit hard and it's very light on the tummy as well! Pav Bhaji is a local 2nd favorite food you can find people having in the morning to afternoon. One plate would cost around INR 20! Best place to eat – Any local Goan restaurant.
Pao ki History – Technically Pao was brought in India by the Portuguese about 450 years ago. And over the time it spread to Mumbai and then the rest of India. Visit Jose Carlos D'Silva's bakery in Goa that has been in Poee Poi making since 1964. Mr. Carlos passed away a couple of years ago so his wife Monica is handling the family pride.
6. Enjoy at Keri Beach (Querim Beach):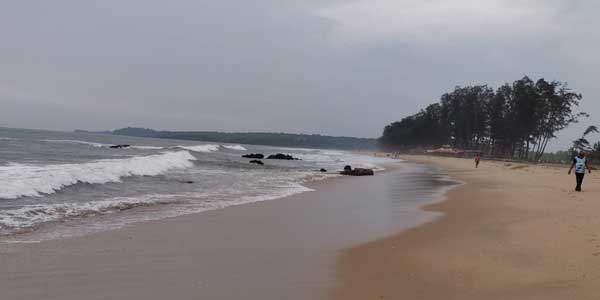 Located on the northernmost part of Goa and on the border with Goa and Maharashtra, Keri or Querim Beach is one of the cleanest and quietest beaches in Goa. The crowd is a handful and most foreigners who come to enjoy the peace and serenity of the place. There is a hidden trek that takes you through and under the rocks to hidden Nude Beach. The area is surrounded by volcanic rocks and greenery all around!
During the night on these beaches there are bands playing the music of love and celebration that everyone can join and spread more good vibes!
Moving on from Arambol!
7. Eat at Burger Bar & Bakery: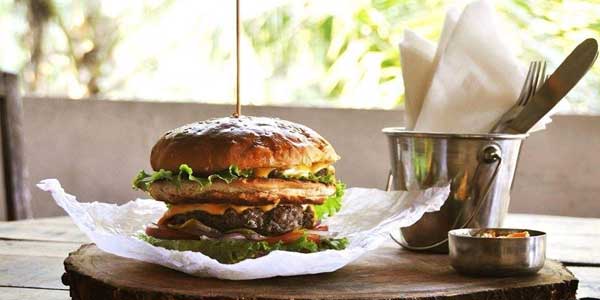 Owned and operated by an Australian family. The restaurant gives one very homely feel when you enter. The couple makes sure you are taken care of as one takes care of a family member. The food tastes delicious and the presentation is top-notch. The main course is Burger and bakery products with a lot of variety of non-alcoholic drinks. Visit them at 717/A Porta waddo Siolim, Goa to have one of the best burgers ever!
8. Goan Fish Thali: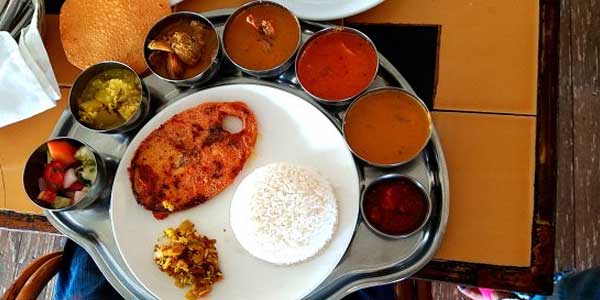 By far most common and widely eaten food in Goa is Fish Thali. There are a lot of additions and different versions; however any Goan Fish Thali will have: rice, rice chapati, fried fish, fish curry, vegetarian dish, and pickle. And this Thali unlike any other will only cost about INR70 (Depending on where you eat the prices can go up or also down)!
9. Ros Omelette: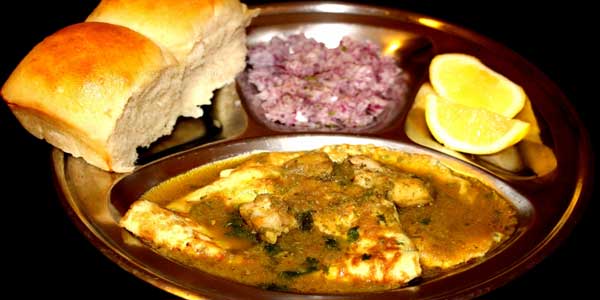 Ros or Ras Omelette is another local food that is not to be missed while you are in Goa. In Konkani they call Gravy as Ros; the curry is usually Curry leaves, onions, mushrooms, cauliflower, black mustard seeds, scraped coconut, and other spices. The Ros is mixed with omelet and served with Poi (Pav). Ros Omelette is evening food; which can be found at any food carts till midnight.
10. Chorla Ghat: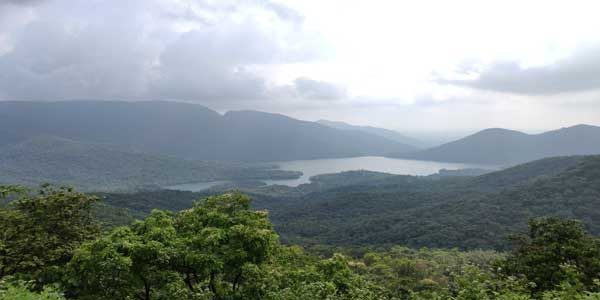 Finally we are coming to an end but it's not the end; Take out your motorbike or car and head to Chorla Ghat – Located about 2 or 2 and half hour's drive from Calangute. Chorla is part of Western Ghats of India, road further from Chorla continues further into Karnataka. The winding road elevates up to 800 meters above sea level and one can experience the temperature drop. The idea time to visit is during Monsoon as the water supply for the rivers and waterfalls is plenty and the entire view is lush green. Some of the activities can be taken up is hiking, jungle walks, or simply stop at the viewpoints and enjoy the silence of nature, the sound of the winds, the pleasant weather, or rain falling from the sky.
"Two roads diverged in a wood, and I—
 I took the one less traveled by,
 And that has made all the difference." – Robert Frost 
The above suggestions and recommendations are from my personal trip to Goa. As I mentioned in the start about Xsuie; I want you to travel at your own pace, take the path less traveled and discover the places, culture, food, and people. In this whole process you would end up discovering yourself, your dreams, and I am sure it would change/evolve you for better! So let your adventure begin!