Top 10 Resorts in Lonavala for a Relaxing Vacation!
'Lonavala' word is an extracted Sanskrit word which means a place with many caves. Known for being one of the preferred weekend getaway from Mumbai and Pune and is famous for three major factors-
Perfect weather- monsoon is the best season to visit here with smoky waterfalls, mountains, lakes and the fragrance of wet sand.
Location- being just 2 hours' drive from Mumbai and an hour and half drive from Pune, easily reached by a private car, with many options of bus and train also available.
Natural & scenic beauty- being a part of Western Ghats and houses variety of flora and fauna and a best option for adventure lovers.
Lonavala is said to be a perfect holiday place for families, friends, honeymooners and couples with scenic beauty and innumerable things to do in Lonavala.People who love trekking, camping and hiking, this place is for them as you will have numerous options for the same. Plus, you can visit some of the most spectacular caves offering gorgeous views of hills & valleys. Some of the handpicked things to visit here are the Lion's Point, Duke's Nose, Bushi Dam, Lonavala lake and the enjoying the sunrise at the Tiger Point.
To provide an absolute comfort level and relaxation to the visitors, the place is packed with some of the best resorts which deliver best services, loaded with many in-house activities and facilities. You can go through the Maharashtra Tour packages to get a more in depth detail of your itinerary.
We have options for some of the best resorts in Lonavala where you should definitely visit with your friends and families to have a bunch full of memories in your kitty.
Della Resort
Novotel Imagica Khopoli
Fariyas Resort
Hilton Shillim Estate Retreat
The Fern
The Machan Resort
Rhythm Lonavala
Sterling Lonavala
The Lagoona Resort
The Dukes Retreat
1. Della Resort: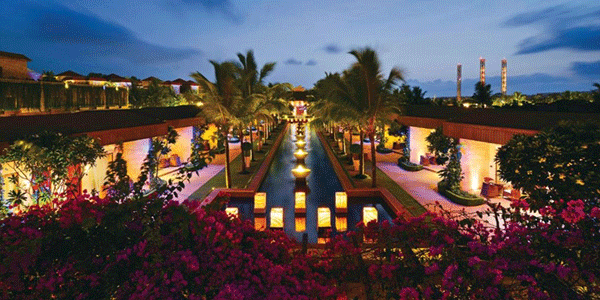 Image Source: https://q-xx.bstatic.com
Della extravagance resorts are a magnificent combination of extravagance, structure and contemporary styling. The hotels appreciate a top notch rating among all retreats in Lonavala. The shading plans and pleasantries of this extravagance resort are striking and dynamic, most definitely.
At Della resort you can remain in sumptuous convenience rooms, experience stays and rose camp facilities, that are on the whole similarly unwinding and rich in their contributions. At the Della resorts, you can understand the genuine importance of extravagance and solace. You can likewise fulfil your culinary tastes with the 8 eateries that offer a fluctuated scope of food and cooking styles.
Exclusive Amenities: Dirt biking,swimming, culinary activities, rocket ejector, swoop swing, ATV rides, archery, shooting, and aqua zorb
2. Novotel Imagica Khopoli: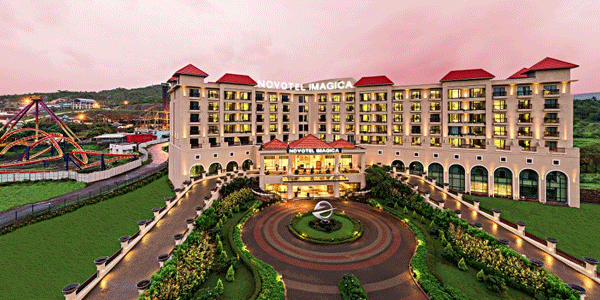 Image Source: www.imagicaaworld.com
Novotel Imagica Khopolis located 25km from Lonavala and is just 500 metres from the adventurous Imagica Theme Park and Aqua Magica Water Work. Novotel Imagica is a unique hotel with modern amenities, situated close to India's most energizing event congregation, Imagica Theme Park. It's where creative mind rules and fun is the main need. For a family occasion, a business occasion, a sentimental escape, or a wedding when you show up, you are cleared into a tornado of fervour and exercises. The hotel features 4 F&B outlets, 287 rooms, swimming pool and fitness centre and a huge banquet hall.
3. Fariyas Resort: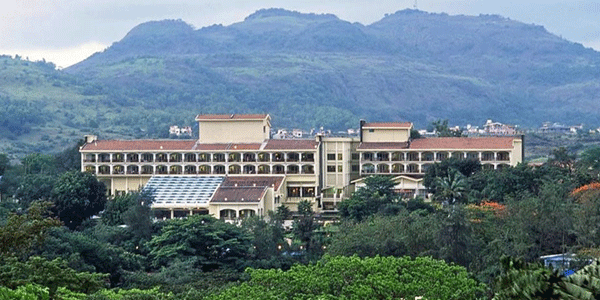 Image Source: https://images.thrillophilia.com
Fariyas Resort is a sumptuous hotel found beautifully at Fritchley Hills. It appreciates proximity to the local markets, express highway, and a few vacation spots, including Pawna Lake, Lohagad Fort and Karla and Bhaja Caves. It is said to be one of the most popular retreat for visitors.
Fariyas Resort in Lonavala is home to an outside water amusement park and an indoor pool. Visitors can likewise spend some time in relaxing by taking spa treatments. The very much beautified rooms all appreciate superb perspectives on the mountain from a private gallery. Also you can choose among the various activities like cycle ride and nature walks, video game arcades & swimming pool both indoor and outdoor ones.
4. Hilton Shillim Estate Retreat: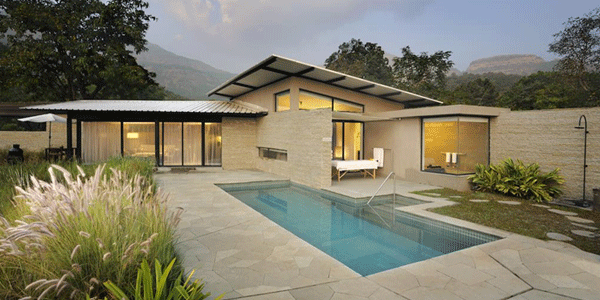 Image Source: https://cf.bstatic.com
This resort is located in the ranges of the Sahyadri mountain with being 3 hours from Mumbai & 1.5 hours from Pune respectively. Close to the resort is a very small village named 'Shillim'. The resort features 4 terraces for relaxation, luxurious villas, and a yoga centre. They have extensive spa with around 150 treatments and 7 different food and beverages options available.
The other activities offered by the hotel are fitness centre, swimming pool, cycling and hiking trail and many other onsite activities like cooking and pottery classes, mountain biking and other day activities.
Each villa inbuilt a spacious outdoor area and private spa treatment place with a day bed. A magical property with the magic in its nature while sitting in the balcony gazing the stars or listening to the chirping of the birds. So don't just wait and check out the best hotels and resorts in Lonavala.
5. The Fern: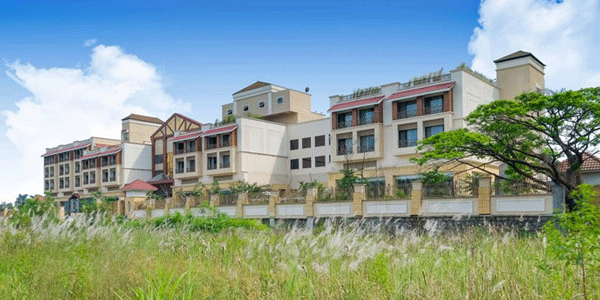 Image Source: https://cf.bstatic.com
The Fern Lonavala is an eco-friendly hotel sharing wall with the Valvan Dam in Lonavala. An attractive, luxurious hotel spreading over 2 acres of lush green land is one of the best resort in Lonavala. The hotel is equipped with a swimming pool with a Jacuzzi, banquet halls, restaurants and 24/7 coffee shop.
You can select from different categories of rooms from Winter Green to Presidential Suite with each room featuring modern amenities and each room offering some mind blowing views of the landscape and city. With the best hospitality, it is a must to come and experience the difference at this hotel.
6. The Machan Resort: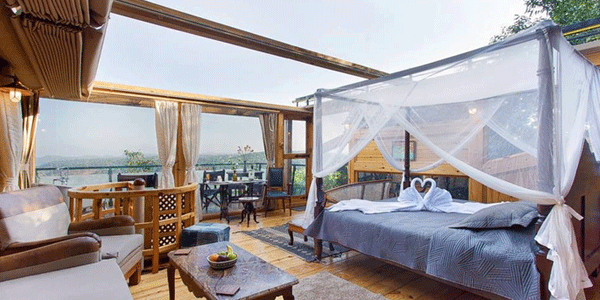 Image Source: https://images.thrillophilia.com
One of the most famous resort in Lonavala, being an eco-friendly resort and is all it services are run by solar and the wind energy. The resort hosts tree houses for their guests at 30-45 feet above the forest. Situated in Jambulne, it is considered as one of 25 natural hotspots of the world and the drive is of 2.5 hours from Mumbai or 1.5 hours' drive from Pune.The Machan is one of the most accessible weekend getaway brought by Maharashtra Tourism.
The Machan offers unique tree houses, ground-based cabins and private balconies offering amazing views of the landscape, the nature lovers can just immerse in the serenity of the beautiful views. There are many on-site activities you can opt for, and also go for cycling and hiking tours with your circle. Also come and rejuvenate yourself with the different spa treatments offered here with the stunning valley views.
7. Rhythm Lonavala: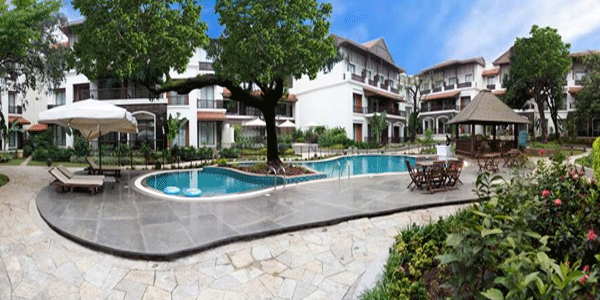 Image Source: https://cf.bstatic.com
Rhythm Lonavala is located around 70 years old family of trees. The hotel's design is as per the traditional low-rise Asian-Colonial style and considered to be the one of the most luxurious resort in Lonavala. This resort is perfect example of classiness, with an extreme level of comfort and style combined with the calmness of the surrounding nature. Get to select from the various well-appointed rooms and suites with all modern amenities.
Also the resort features swimming pool, children's pool, and a rejuvenating spa for their guests with a very warm hospitality of the staff. You can also enjoy games like Table Tennis, Pool, Football, Carom, Chess, Dominos, Jenga, or go for a nature walk to experience the scenic beauty with your loved ones. For adventure lovers you can challenge yourself at Rope Ladder, Rock Climbing Wall, Nets Course, Slack Line and other adventures, also for art lovers, you can indulge into art and craft sessions, and during chilly nights you can also go for a barbeque night along with a bonfire at an additional cost. There is something or other here to make your stay worth it here.
8. Sterling Lonavala: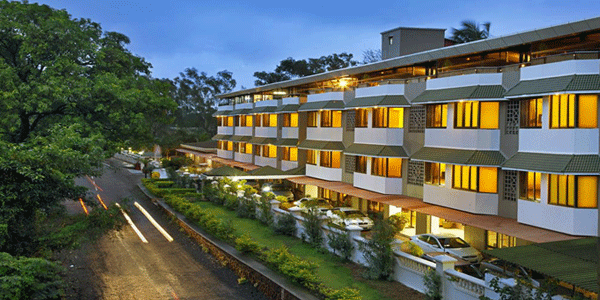 Image Source: https://cf.bstatic.com
It is said that the best place to relax in mid of the nature, and if you are searching for extreme tranquillity, then this resort is highly suggestible. Just 10 minutes away from the tiger point and located in the ranges of greenery of the Sahyadri Valley, the resort in-built many indoor and outdoor activities. You can have a dip in the swimming pool, or take care of your body at the fitness centre, or even relax your mind and body the different spa treatments offered here. The resort activities centre has facilities like trekking, bird-watching sessions, adventure sports and indoor and outdoor games, everything needed to make a stay at a resort memorable. This is one of the top most resort in Lonavala, so in case you need to plan a stay here, do book in advance and check the Maharashtra tour packages for more details.
9. The Lagoona Resort: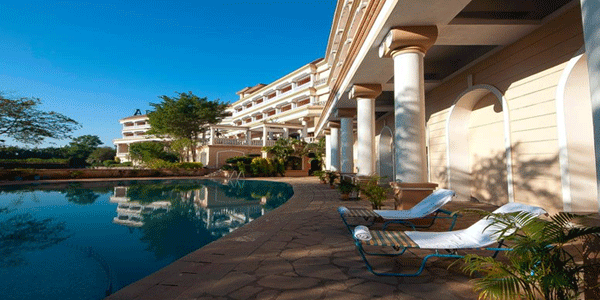 Image Source: https://cf.bstatic.com
Lonavala being a hill station, is home to many eco-friendly resorts to secure the nature to the fullest. The Lagoon Resort in Lonavala one of them. The resort tries to engage itself in all the best possible ways to engage into the environmental practices. Along with giving options to select from 84 different categories of rooms and suites, the resort also hosts amenities like swimming pool, fitness centre, play station for children, indoor games, and the Tipsy Horse restaurant i.e. dining along the pool side in Bohri style with Bohri cuisine options, one of the rarest feature among the resorts in Lonavala. One of the most affordable hotels in Lonavala with all the fun-filled amenities.
10. The Dukes Retreat: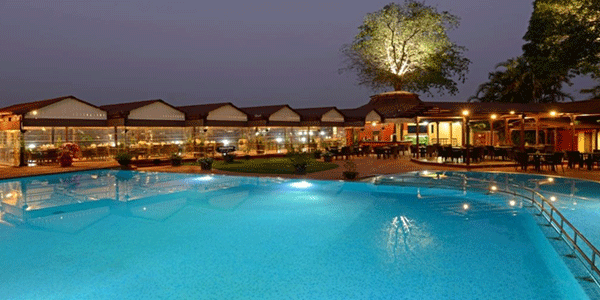 Image Source: https://cf.bstatic.com/
With all the luxurious facilities, the Dukes Retreat is one of the preferred resort in Khandala and Lonavala. The resort is on a hill, overlooking the Ghats of Khandala along a 500 ft. cliff. The resort is middle of the lush green dense forests and the flowing waterfalls offering stunning views from the different cottages provided for your stay. Come and spend few days here, with the sound of waterfalls, birds chirping around and wind flowing the leaves of the trees. Along with nature, the hotel also features swimming pool, fitness centre and different options of indoor and outdoor games.
A very small hill station but one must definitely plan a trip to Lonavala.For Mumbaikars, this is one of the best weekend getaway from Mumbai or even you can plan one-day trip to Lonavala. Those who wants to enjoy the greenery and the serenity of this place, plan your visit during monsoons, when this hill station is at its best. And don't forget to get home the famous chikkis and chocolate walnut fudge as a souvenir. So don't wait, plan your trip to Lonavala, check some of the things to do in Lonavala, and book one of your favourite resorts in Lonavala.

Hotel deals like never before!
You Travel We Care!
Frequently asked questions about the resorts in Lonavala:
1. Which resorts in Lonavala offer the best views?
Some of the resorts providing the best views of the surroundings are The Machan Resort, Hilton Shillim Estate Retreat, Fariyas Resort, Sterling Lonavala.
2. Which resorts in Lonavala are best for couples?
Some of the preferred romantic resorts in Lonavala are The Machan Resort, Hilton Shillim Estate Retreat, Fariyas Resort, Rhythm Lonavala, Dukes retreat, The Della, and a must try ones for couples.
3. Which resorts in Lonavala are best of families?
There are resorts with many indoor and outdoor activities offered to the guests, and also many adventure activities, some of the best from them are The Della Resort, The Dukes Retreat, Fariyas Resort, and the Lagoon Resort.
4. Which are the popular luxury resorts in Lonavala?
The popular luxury resorts in Lonavala involve- Hilton Shillim Estate Retreat, The Machan Resort, Della Resort, Fariyas Resort, Rhythm Lonavala and the Sterling Lonavala.