A complete tourist guide of Kumbhalgarh!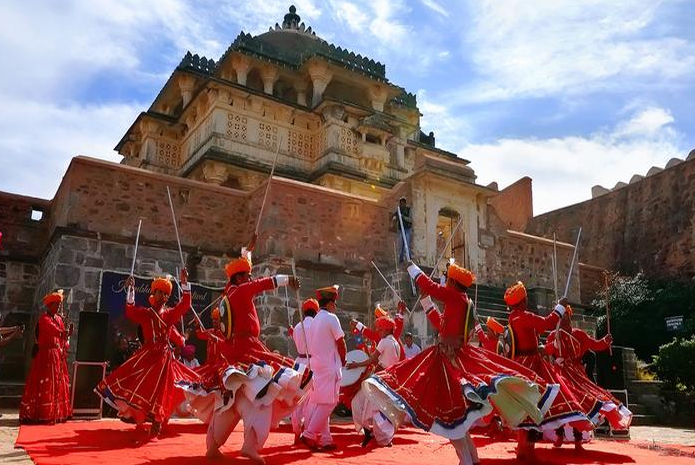 Famous for its monstrous snake-like fortress, the town of Kumbalgarh is one more quill in the Rajasthan imperial cap. The old town is well known for its glorious landmarks, sumptuous castles, a huge number of sanctuaries, and colorful chattris. Kumbhalgarh arranged in the Rajasamand region of Rajasthan is eminent for Kumbhalgarh stronghold which is Mewar district's structural wonder. The Kumbalgarh fort wall stretches for up to 36 km, making it the second-longest continuous wall following the Great Wall of China and proud of Kumbhalgarh tourism.The doors of this stronghold are a bit of appreciation without a doubt, however, the Hanuman Pol pulls in numerous as it is generous to such an extent that it would appear that a slope that cannot be climbed. To witness the royal lifestyles, visit the Kumbha Mahal and Badalmahal. Jhuliakamahal which is MaharanaPratap's birthplace is worth a visit. Many are also attracted by temples inside the Fort. Some acclaimed sanctuaries incorporate Ganesh sanctuary, NeelkantMahadev sanctuary, Parsvnath sanctuary, Vedi sanctuary, and Golerao sanctuary gathering.
A further must-visit destination on Rajasthan tour package is the Kumbhalgarh Wildlife Sanctuary or KumbhalGarh National Park, spread over an area of 570 sqkm. Leopards, wolf, sloth bear, hyena, jackal, sambhar, nilgai, chinkara, and some birdlife are found here.
History–
It is assumed that King Samprati of the Maura period founded the original fort during the 6th century and was called Machhindrapur. In its present form, Kumbhalgarh was designed by Rana Kumbha, the Mewar Rana.
Kumbhalgarh isolated Mewar from Marwar and was utilized as a position of asylum for Mewar rulers at the hour of peril, particularly Prince Udai who had been carried to in 1535. This was the point at which the Chittaur had been under attack. Sovereign Udai turned into the replacement to the seat as well as the organizer of Udaipur city. This Fort is also known as Maha Rana Pratap's birthplace.
How to Reach There:

Get the cheapest flight rates online with Flamingo
Fly with Flamingo!
BY AIR-Udaipur is the closest air terminal to Kumbhalgarh. This is a significant residential air terminal, 85 km from the city of Udaipur, served by standard departures from a few city aircrafts, for example, Delhi, Jaipur, Mumbai.
BY RAIL – Falna Railway Station is the nearest railroad station, 84 km from Kumbhalgarh, and very much associated with a few significant urban communities.
BY ROAD -Kumbhalgarh is 48 kilometers from Rajsamand, 51 kilometers from Nathdwara, 60 kilometers from Sadri, 105 kilometers from Udaipur, 157 kilometers from Bhilwara, 160 kilometers from Beawar, 207 kilometers from Jodhpur, 213 kilometers from Ajmer, 345 kilometers from Jaipur and connected by Rajasthan State Road Transport Corporation (RSRTC) and some private vehicle administrations.
Attractions & Places To Visit And Explore In Kumbhalgarh
1. Kumbhalgarh Fort: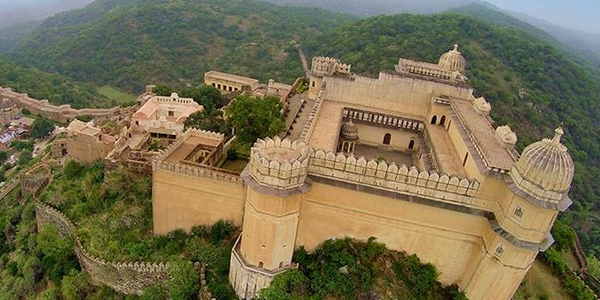 Image Source: media.tacdn.com
Kumbhalgarh Fort is a fortress of Mewar on the west side of Aravalli Hills, in the Rajsamand region of Rajasthan in west India. It is perceived and popular for being a World Heritage Site situated in Rajasthan's Hill Forts and is considered as one of the most popular places to visit in Rajasthan. During the fifteenth nineteenth-century Kumbhalgarh was established and extended by Rana Kumbha, and is likewise the origination of MaharanaPratap, the incredible lord, and warrior of Mewar. Involved until the late nineteenth century, the fortification is presently open to people in general and lit up astoundingly for a couple of moments each night. Kumbalgarh is located by road at 82 km northwest of Udaipur. After Chittaurgarh, it is the most powerful fortress in Mewar.
2. Kumbhalgarh Wildlife Sanctuary: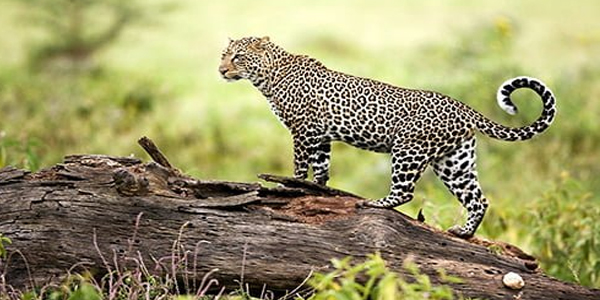 Image Source: rajasthanpackagetours.com
Kumbhalgarh Wildlife Sanctuary is in Rajsamand, Rajasthan district. It possesses an absolute region of 578 sq km and spreads through the Aravalli ranges, surrounding portions of Udaipur, Rajsamand, and Pali. The asylum of natural life incorporates the noteworthy fortification of Kumbhalgarh and is named after the post. This sloping, thick woods of Kumbhalgarh will end up being charming amazement to the individuals who consider Rajasthan a desert state. The park's green tract forms a dividing line between Rajasthan's two separate parts; Mewar, and Marwar.
3. Badal Mahal: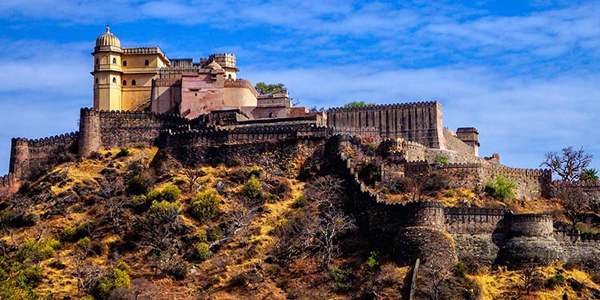 Image Source: www.swantour.com
Also part of the principal fort is the Badal Mahal. It is divided into two sections: Zanana and Mardana Halls, respectively for ladies and men. Both of these parts' architecture is impressive. The view from the top of the tower over the surrounding area is also spellbinding.
4. Neelkanth Mahadeo Temple: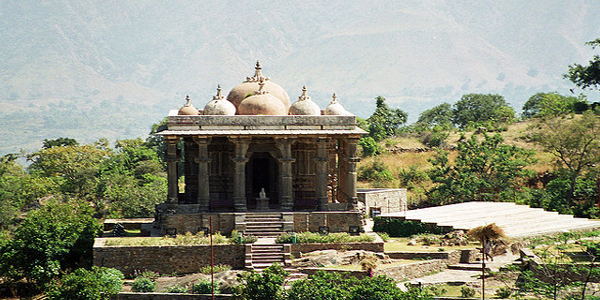 Image Source:  www.connectrajasthan.com
The Temple of NeelkanthMahadeo is within the vicinity of the fort. This is dedicated to Lord Shiva, whose Lingam is in the temple at 6 feet. This deity is one of the very few that the locals venerate and maintain.
5. Mammadev Temple: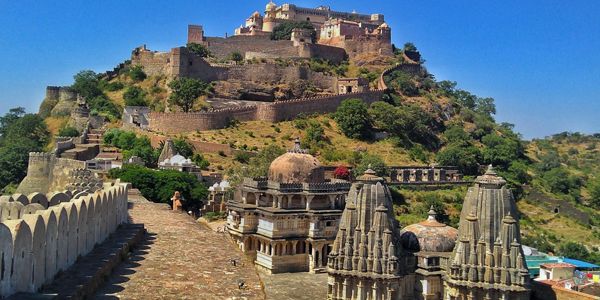 Image Source: www.tripnight.com
This temple is situated just below Fort Kumbhalgarh. It had four large inscription slabs on it but these were moved to the Udaipur museum. It currently has a few cenotaphs honoring the Raja, Raja Kumbha, and Prithviraj Chauhan fortress of Kumbhalgarh. Next to the temple also there is a large water reservoir.
6. Vedi Temple: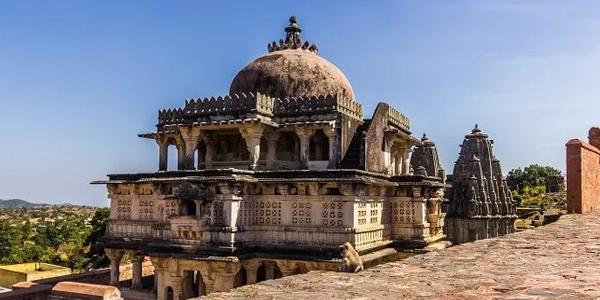 Image Source: img.traveltriangle.com
Arranged inside the Kumbhalgarh Fort premises at Hanuman Pol in Kumbhalgarh, Vedi Temple is a regarded Jain asylum overseen by the close by god Goddess Vedi. The haven worked in an octagonal shape, stays on 36 segments, and was worked by Rana Kumbha in memory of the pioneers' retribution. It was later restored by MaharanaFateh Singh. And it is also just a site of sacrifice that is present in the whole country. Maintained and protected by India's Archeological Survey, the temple has revered positivity and divinity and is also one of the region's most visited attractions.
7. Parshuram Temple: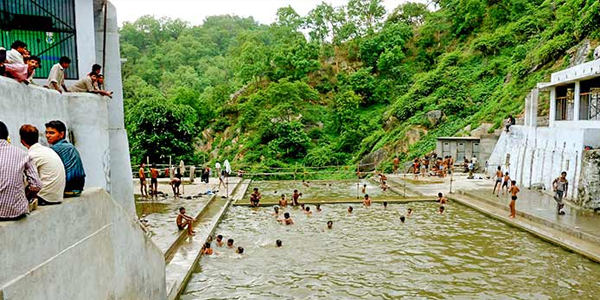 Image Source: www.travel-rajasthan.com
The Temple of Parshuram is a temple in the cave that Lord Shiva enshrines. The Hindu sage Parshuram is believed to have stayed at this spot and meditated here. Lord Ganesh's object of worship, other than Lord Shiva, likewise exists and has nine kunds that never run dry. A 500-steps way brings you down to the sanctuary, which is pretty much like a walk. The temple also provides enchanting views of the surrounding Aravalli Mountains and is a popular spot for nature lovers and visitors alike.
Things to do in Kumbhalgarh-
1. Hike Through Kumbhalgarh Wildlife Sanctuary: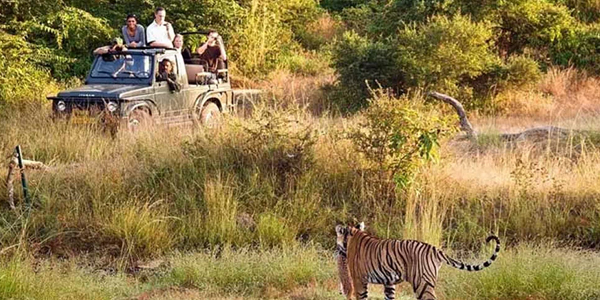 Image Source: fwt.asia
Take the jungle trail to explore the environs of Kumbhalgarh Fort, the second-largest fortified wall on earth after China's Great Wall. Foot following and pony safari in Kumbhalgarh Wildlife Sanctuary sorted out by neighborhood visit administrators are ending up being famous. A standard safari course from the Kumbhalgarh Fort enters the haven and crosses the asylum that it comes to Ghanerao, and afterward borders an old deserted street. Chinkaras, Neelgais, four-horned Antelope, and numerous feathered creatures can be located on this street. Start a superb trip across the Kumbalgarh natural life haven and get an opportunity to see the asylum's ancestral towns and fantastic untamed life.
2. Day Tour Of Kumbhalgarh Fort: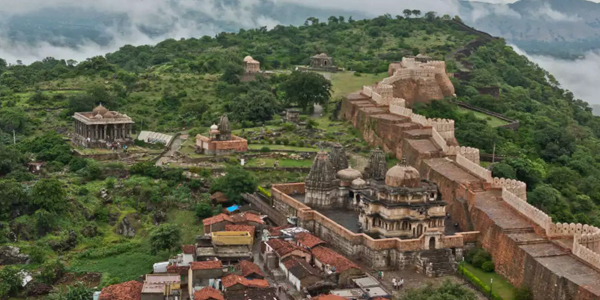 Image Source: static.toiimg.com
Take a walk of the historic fortress of Mewar, named after Fort Kumbhalgarh. Taking in the panoramic views from the top of the fort. A day-trip from Udaipur is the best way to see the beautiful Kumbhalgarh fort and one of the most exciting place to see in Rajasthan. Kumbhalgarh is popular in extent for the sublime fortification and its enormous divider that is just close to China's Great Wall. At an elevation of more than 1180 meters above sea level, about 100 km from Udaipur, Kumbhalgarh is masterminded and settled in the Aravali Mountains. The head of the fortification gives a terrific all-encompassing perspective on the Aravalli Mountains. Worked by King Maharana Rana Kumbha in the fifteenth century on 1100 meters high peak, Kumbhalgarh Fort is accepted to be the origin of incredible warrior MaharanaPratap. Building this powerful stronghold which incorporates a 38-kilometer long divider around the Kumbhalgarh Fort which is just second to China's Great Wall long took years, if not many years of development work. Kumbhalgarh Fort is one of only a handful few Rajasthan slope strongholds to be allowed status as a UNESCO World Heritage Site.
Kumbhalgarh fort complex is massive and is currently India's second-largest fort after Fort Chittorgarh. Ford has built various Jain and Hindu temples over the years. Three gates are to enter Fort, named Hanuman Pol, Ram Pol, and Ariat Pol. Among the attractions inside the fortification are Badal Mahal, Kumbha Palace, NeelkanthMahadeo Temple, the majestic VediTemplemJhaliaka Malia Mansion and Ganesha Temple.
Best Places To Eat In Kumbhalgarh-
1. Maruti Restaurant:
Maruti Restaurant serves the original Kathiawadi cuisine in Nand Complex. Try the Undheu which offers as many as 15 cooked vegetables in an earthen handi over the coals.
2. Periyar Restaurant:
Periyar Restaurant at Ambrosia Complex offers both vegetarian and non-vegetarian cuisine from all four South Indian states.
3. Picasso Restaurant:
Picasso is good for multi-cuisine at the Ambrosia Complex, especially for kebabs.
4. Mirch Masala:
Mirch Masala on Race Course Road gives you the typical experience of Punjabi 'Dhaba'
5. Lazeez:
Lazeez is good for Mughlai food in Vishwas Colony, particularly the biryani.

Hotel deals like never before!
You Travel We Care!
Where Should One Stay In Kumbhalgarh –
1. Kumbha Bagh – (4 Star Hotel)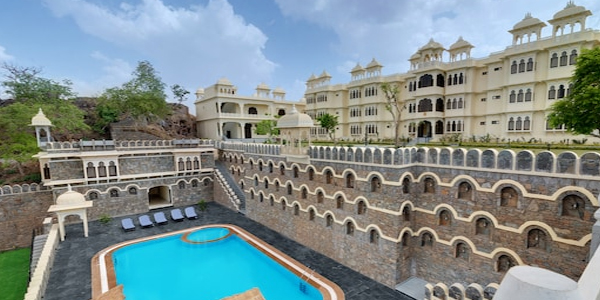 Image Source: r1imghtlak.mmtcdn.com
Sitting gladly on a slope only 200 m from the stronghold, this sumptuous 4-star lodging offers stunning views from each room over the Kumbhalgarh post. It looks like a royal residence with its stupendous veneer and imperial stylistic theme and guarantees an encounter that you will recall for quite a while. The KumbhaBagh offers the highest quality services in the surrounding hospitality industry. This hotel is the same height as Kumbhalgarh Fort, a majestic, stunning hill-top retreat 3500 ft over sea level. The escape of luxury, elegance, and surprising romanticism.
2. Ramada Resort By Wyndham Kumbhalgarh – (4 Star Hotel)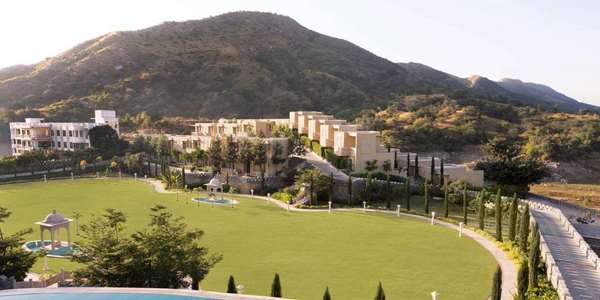 Image Source: cf.bstatic.com
The heritage resort is built in the fortified style. It is home to cobbled streets surrounded by beautiful lawns. Golf and electric cars are named to arrange a tour of the resort for our guests. We aim to give our guests the best of our services and amenities at our resort close to Kumbhalgarh Fort. Our polite and courteous staff assists our guests on their journey there. We're taking you on a magical historical journey with our various activities and events such as folk dances, camel rides, elephant rides, and many more. When you stay at our resort, the romantic getaway created for you will bring the best of the culture and tradition of Rajasthan, for you to take home a treasure trove of memories.
3. The Wild Retreat – (4 Star Hotel)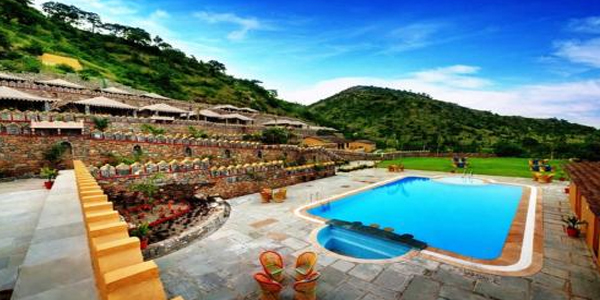 Image Source: q-xx.bstatic.com
The Wild Retreat is about 4 km from Fort Kumbhalgarh, a nature destination. It is situated on a small hill, next to the Kumbhalgarh Wildlife sanctuary. The resort is a stylish bunch of 10 cottages each maintained immaculately. Go through a morning or live night at this Kumbhalgarh inn's private patios, and account your best encounters. The Infinity pool which overlooks the valley is an enormous attraction. The hotel also arranges special safaris for the avid nature lovers to go to the adjacent Wildlife sanctuary.
4. Aodhi Hotel – (3 Star Hotel)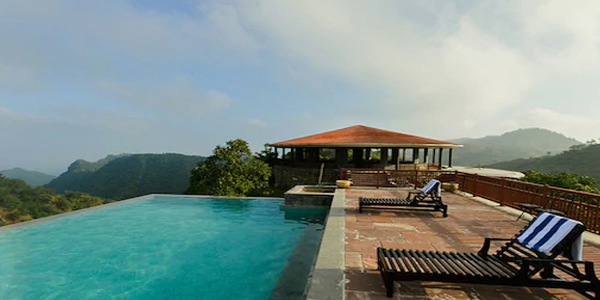 Image Source: r2imghtlak.mmtcdn.com
The Aodhi is a haven resort arranged in the region of Kumbhalgarh fortress, it is a lavish lodging in Kumbhalgarh covered by trees and encompassed by mountains. It is a legacy lodging that is steep in the historical backdrop of Mewar and transports you back in time. Here the grand suites and rooms are thrilled with enchanting encompassing wilderness subjects. Find unlimited privileged insights of the previous century while investigating close commonly tracks, strongholds, and sanctuaries. Or on the other hand simply unwind on your private gallery, looking into the amazingly blue skies.
5. Dera Kumbhalgarh – (3 Star Hotel)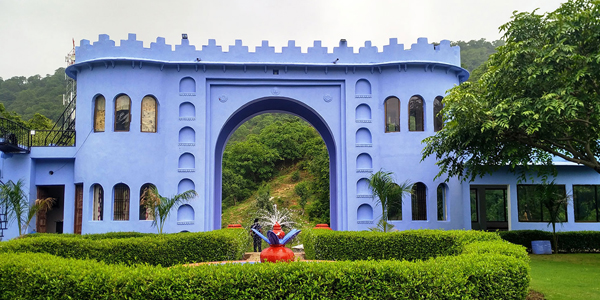 Image Source: derakumbhalgarh.com
DeraKumbhalgarh is a luxurious tent hotel located near fort Kumbhalgarh. It prides itself on offering an inexpensive stay at conventional luxury. It offers a choice of both cottages and luxury tents for a memorable vacation. The Dera is located on greenery surrounded hill providing a picturesque view of the city. The hotel arranges some exiting things to do like camel rides and jeep safaris to the local wildlife sanctuary, forest fires, and meditation sessions in addition to visiting the fort.
6. The Kumbhalgarh Safari Camp – (3 Star Hotel)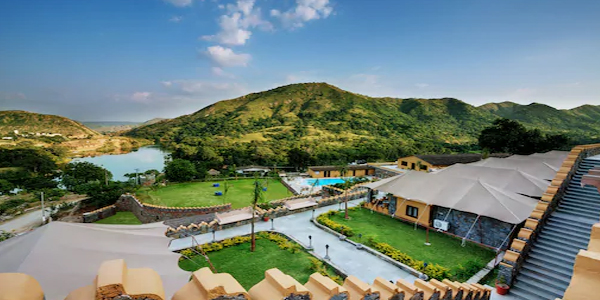 Image Source: r2imghtlak.mmtcdn.com
Kumbhalgarh safari camp is a cluster of twenty cottages within the Aravallis lap. It is a multi-tiered tent resort built in a regal Rajput style with large open-air accommodation spaces. And mind you-each of these tents has the best modern facilities available. The resort has all the trappings of a modern resort including a spa and a mini-waterfall swimming pool.
Some of the questions regarding Kumbhalgarh which travelers ask are –
1. What is Kumbhalgarh famous for?
Kumbhalgarh tourism is famous for its brilliant Mewar stronghold at its heart. In 2013 the fortress was pronounced a World Heritage Site by UNESCO.
2. What is the best time to visit Kumbhalgarh?
Winter season is the best time to visit Kumbhalgarh. The temperature stays agreeable and is perfect for visiting the Kumbhalgarh landmarks and different spots of intrigue. October, November, December, February, and March are the ideal months to visit.
3. Places to visit near Kumbhalgarh?
Kumbhalgarh can be combined with below destinations also –
Udaipur, Pushkar, Nathdwara, Chittorgarh, Mount Abu