Travel to These Quarantine Free Destinations in India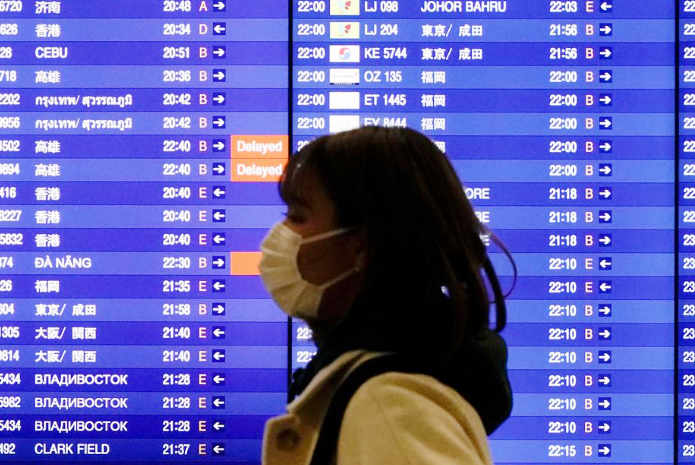 The lockdown phase all over the world, was one such phase wherein we started again indulging ourselves into our old hobbies, binge-watching movies & series, cooked new recipes every day and spent the best time with our family members. But, now is the time, we all need to step out of our home and admire nature, our country and breathe in some fresh air and travel again like a free bird.
Be it couples, kids or senior citizens, we all now desperately need a break and want to travel freely, without any worries. But we are still confused regarding the state policies framed by the Tourism sector along with different rules followed by different states. Some have to mandatory submit a negative COVID19 report, some states ask travellers to get quarantine for a few numbers of days, and so this all creates a lot of confusion whether to travel or not.
But keeping aside this confusion, the tourism industry is now in full swing and wants to desperately start tourism in their state and on the other hand, we as the general public has started to search options for holiday packages relating to short & safe trips and even air travels to other states. And in no such time, the tourism industry is definitely going to boom again, so let's have a positive attitude towards this industry and start to explore ourselves in different places again. While we plan to travel again, it's also our own responsibility to take care of ourselves by being sanitized, wearing face masks and following a proper hygiene way.
So are we ready to step out and enjoy air travelling or even road tripping? Or are we still in fear of getting quarantined for 14 days over there? If you are, then don't worry at all, we have jotted this blog to solve all your queries relating to travel, be it by air or road. Have a quick read to the below states policies post COVID19 travel & who are ready to welcome tourists again with the best of the services. And then the next step for you must to check out some of the India tour packages, and book a tour to your favourite place.

Get the cheapest flight rates online with Flamingo
Fly with Flamingo!
So let's check some of the ideal & places to travel along with their travel rules listed below:
1. Chandigarh:
Image Source: https://www.fabhotels.com/
Chandigarh is one of the great city and union territories, and also the best place to live and has been a known business centre. It is said that Chandigarh is the first planned city after India got its Independence. This city has many attractions & historical places to keep you busy for the weekend and even for 3-4 days if you wish.
Places to Visit:
Nek Chand's Rock Garden, Chandigarh
Sukhna Lake, Chandigarh
Zakir Hussain Rose Garden
International Dolls Museum
Japanese Garden
But before you plan to book a holiday package to Chandigarh, let's check what are Chandigarh Airport formalities needed to be followed:
It is a must register on the state website;
If one is staying for less than 3 days (72 hours), then he/she doesn't need to be quarantined;
It is mandatory to mention on the self-declaration form about your any international visit done in the last 15 days, plus a thermal check will also be done;
2. Himachal Pradesh: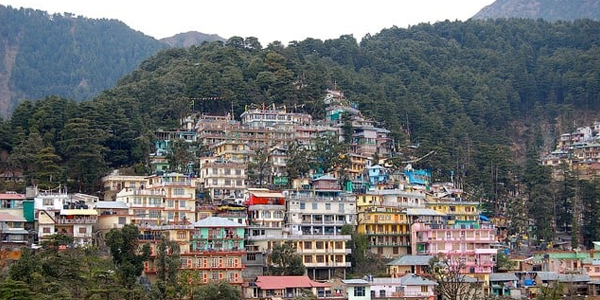 Image Source: https://www.experiencetravelgroup.com
Many times also referred to as "Dev Bhoomi", Himachal is also known as the land of gods & goddesses. With scenic tours, stunning mountains, flowing valleys & rivers & most importantly a peaceful atmosphere, makes this destination the most favourite one for all. You have many places to visit in Himachal Pradesh and at least need 10 perfect days to enjoy here to the fullest.
Places to Visit here:
Shimla and Manali
Bilaspur
Dalhousie and McLeodganj
Chitkul in Sangla
Drive from Manikiran to Tosh
Monasteries in Spiti
Also, refer to the below points that must be taken care of at the airports- Shimla, Kangra, Kullu:
One of the easiest state to travel, as you don't need to provide any negative certificate relating to your COVID test, and also don't require to register on the state website.
3. Rajasthan: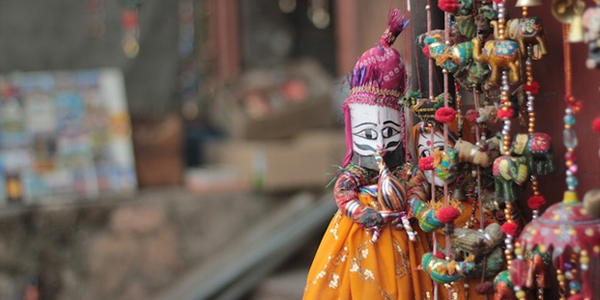 Image Source: https://soultravelblog.com/
With immense of history, traditional culture & heritage, and some of the awesome cities to visit, Rajasthan- the Land of Kings, is one of the best places to visit post COVID19. This state has everything for each age group. And you can easily plan a 10-day itinerary to this state with covering all the major cities here and enjoying every famous sightseeing.
Must cities to cover:
Jaipur
Jodhpur
Udaipur
Bikaner
Jaisalmer
Ajmer & Pushkar
Where to Stay?
Now have a quick read about the COVID regulations to be followed at all the airports as below:
It is compulsory to take a thermal test at the airport;
Arriving passengers with no symptoms, don't need to get quarantined;
But if someone is found with any symptoms, he/she should immediately visit the nearby clinic or hospital;
4. Pondicherry: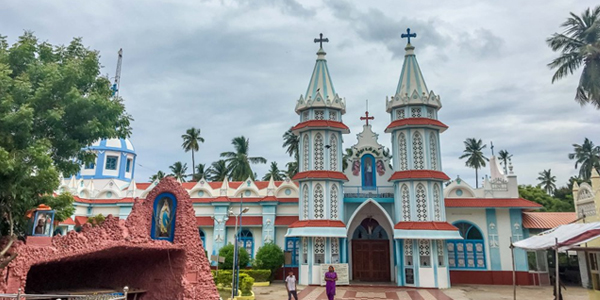 Image Source: https://i1.wp.com/travelshoebum.com/
Pondicherry or also called as Puducherry can be said as of the most charming beach destinations of South India. With French streets & structures, beautiful blue water beaches, and lots of options for dining and hanging out, Pondicherry can prove to be one of the best beach destinations for a quick short break.
Places to Visit:
Pondicherry Beach
Botanical Garden
Serenity Beach
Paradise Beach
Sri Aurobindo Ashram
But before you plan a trip here, let's have a quick view of the rules regarding the entry to this destination at the Puducherry Airport.
To enter this union territory, you don't need to go through any check-ups or also don't need to get quarantined;
But also it's an individual's responsibility, that if they feel a bit unwell, please report to the nearest clinic for a health check-up;

Hotel deals like never before!
You Travel We Care!
5. Gujarat: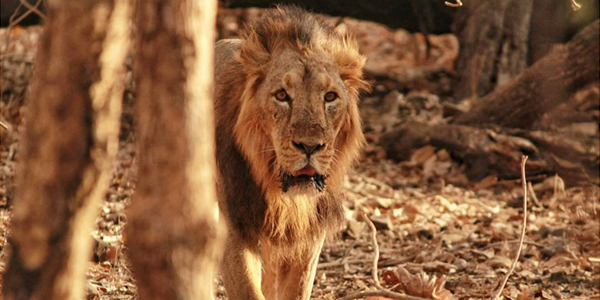 Image Source: https://www.corinthiantravel.co.uk
With being rich with scenic beauty, the Gujarat state also has many cities that can be explored and you can easily plan a week's vacation to any parts of Gujarat and have a fun-filled holiday. Gujarat is a combination of scenic spots, greenery, beaches, sacred sites, and much incredible sightseeing. Each city here has its own charm and happiness be it Ahmedabad, Surat, Rajkot, Kutch, and so on.
Places to visit:
Gir National park
Dwarakadheesh Temple of Lord Krishna
Laxmi Vilas Palace
Rani Ki Vav
Great Rann of Kutch
Cities here have very good options to stay over ranging from low budget to luxury hotels.
Let's see what rules needs to be followed while your entry to any of the airports in Gujarat (Ahmedabad, Bhavnagar, Rajkot, Surat, Bhuj, Kandla, Vadodara& Porbandar)
It is compulsory to undergo thermal screening at the airport;
Passengers with no symptoms don't need to be quarantined;
It's an individual responsibility to self-declare your health by a form or the AarogyaSetu app.
6. Kerala: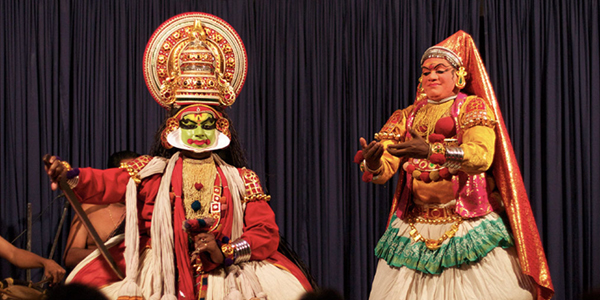 Image Source: https://seoimgak.mmtcdn.com/
When we think of Kerala, there are these few words that recall in our mind, like say, flowing palm trees, green surroundings, scenic beauty, rice fields & paddies, backwaters, and the list still continues. This state has something to offer to any age group. You can plan a cosy vacation here with around minimum of 5 days that can be stretched up to 10 days. The main cities which need to be covered are Munnar, Thekaddy, Alleppey, Kovalam, and Kumarakom.
Things to do here:
Stay in the houseboats at Alleppey
Cruising at the Periyar River
Definitely enjoy the Kathakali performance in Kochi
You can plan a trip to Kerala during the most favourable months that is starting from October & lasting till March.
Don't forget to carry an umbrella, flip-flops, cotton clothes, mosquito repellent & sun-screen, depending on the season you travel to Kerala.
As soon as Kerala opens the door for tourists, you can enjoy this beautiful state for an amazing break from this lockdown zone.
So let's wait regarding the updates about the tourism sector for Kerala state post COVID19.
7. Goa: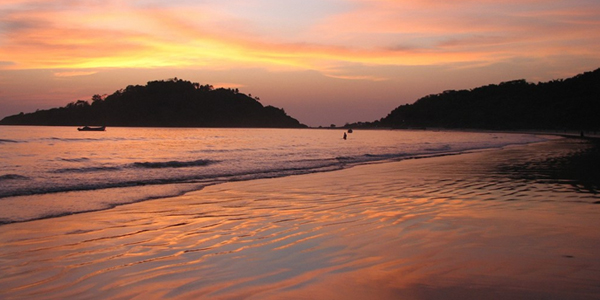 Image Source: https://i1.wp.com/
This tiny state located on the western coast of India, is one of the favourite party place, honeymooner's paradise, and perfect holiday destination for many of us. There are many places to enjoy and things to do during your stay in Goa. From beaches to shacks, nightlife to food options, and amazing selection from the different categories of hotels & resorts. If you are beach lover & desperately need a change, without a second thought, book your tickets to Goa now.
Things to do in Goa:
Fort Aguada
Visit the Dudhsagar Waterfalls
Try some of the water sports activities
Enjoy the sunset at the beach
Chill at the vibrant shacks on the beach
Hire a bike and explore the city on your own
Best hotels to stay:
And the best part of this state is that it doesn't require any thermal testing during entry or any quarantine thing to be followed. But then it should be your individual responsibility to avoid crowds & groups' and be masked and sanitise whenever needed.
8. Maharashtra: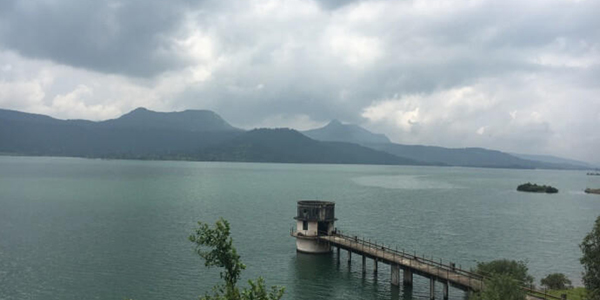 Image Source: https://img.traveltriangle.com
Maharashtra is known for mountainous ghats, cool hill stations, greenery, and many trekking paths. For people residing in Mumbai, Pune, Surat, and other parts of Gujarat do often visit these hill stations and destinations like Lonavla, Mahabaleshwar, Matheran, Igatpuri, and even Mumbai & Pune cities. With being under a stressful COVID time, now this state is in full war mode to help tourism boost and open free travel in majorly all these places.
The famous places perfect for a weekend getaway or a break are:
Lonavla
Pune
Igatpuri
Matheran
Mahabaleshwar
Karjat
Alibagh
The COVID 19 rules adhered at all the airports of the state (Mumbai, Pune, Aurangabad, Kolhapur, Jalgaon and Nagpur) are listed below:
Thermal screening is conducted for each arriving passenger at the airport;
It's an individual responsibility to self-declare your health by a form or the AarogyaSetu app.
9. West Bengal: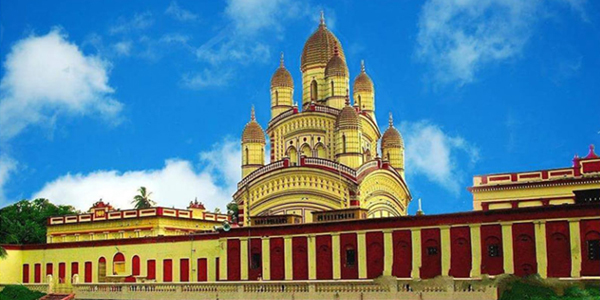 Image Source: https://www.bookyourhomestay.com/
To make your holiday a perfect one, this state has many hill stations, beaches, wildlife sanctuaries & sacred sites. West Bengal shares its state's border with Bay of Bengal & hence it has a very beautiful coastline. Kolkata being the main city of West Bengal along with being the capital, has still kept intact its historical & cultural importance. With a rich heritage & culture, this place should definitely be a place to visit post the COVID times.
Why West Bengal is famous?
Hill Stations: With being situated between the Bay of Bengal & Himalayas, the state has some very famous and exciting hill stations like Darjeeling,Siliguri,Purulia, Mirik etc. which will not fail you to provide you with some mesmerising scenic beauty.
Religious places: Some of the known spiritual places are located in West Bengal like Dakshineswar temple, ISKON temple, Belur Math, Tarapith temple, where visitors from all over the world come here to worship the god.
Beaches: Definitely each one of enjoys beaches & spending time there & West Bengal has many pristine beaches which shouldn't be missed like Tajpur, Digha, Bakkhali and many more.
Wildlife: There are many famous sanctuaries wherein you can spot the famous Bengal Tigers here & few among them are Buxa Tiger Reserves, Gorumara and dense forests.
With this you also get plethora options of hotels ranging from three star properties to higher end luxurious ones.
To enjoy this state, let's have a quick view at the post COVID19 regulations followed by this state on arrival at the airport (Bagdogra & Kolkata) as stated below:
Thermal screening is conducted for each arriving passenger at the airport;
Individuals with no symptoms have to observe their health condition for a fortnight at least;
Individuals observing any COVID19 symptoms should immediately report to the nearby hospital;
And on arrival if you are found with mild symptoms then you need to be taken to the COVID centre nearby;
10. Uttarakhand: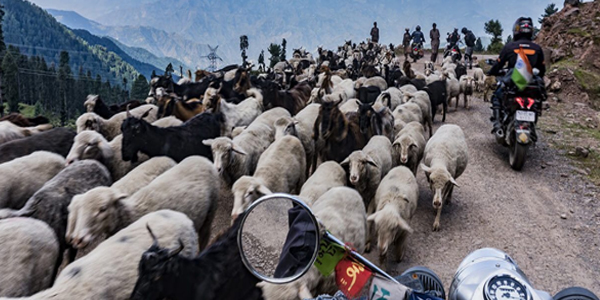 Image Source: https://footloosedev.com
This state is favourite with every age group- young, adults or senior citizens as it has activities suiting each one of us. Pilgrimages & sacred sites for old people, trekking spots & road journeys for hikers & hill stations, cosy weather & scenic beauties for families and couples. Along with this you can also enjoy some of the best adventurous activities here and get great options of hotels & resorts. Let's check what places are must to visit here and why!
Rishikesh: Famous for meditation & yoga schools, the LaxmanJhula and eateries & food;
Auli: If you wish to learn snowboarding or skiing then definitely visit this place;
Char Dham: As said above, known for religious journeys, Char Dham is very much famous among our Indian senior citizens & one of the best part of this state;
Haridwar: Even if we don't mention why is it famous for, it can be known easily; we all want to attend the daily GangaAarti happening here once in our lifetime;
Nainital, Mussoorie and Dehradun:The most popular & busiest hill stations in Uttrakhand;
Kalagarh and Jim Corbett: Best suited sanctuary for ones who loves animals & wildlife;
Now as we saw some great places here & are beginning to plan for this state, let's quickly go through the COVID19 rules followed at the main airports here (Dehradun & Pantnagar).
Individuals with no symptoms are free from being quarantine;
It is compulsory to provide a positive COVID19 report at your arrival be it airport, railway station or the border control point, if you have not done the reports you have the option for the same at these points;
The following tests needs to be conducted 96 hours prior to your arrival- RT-PCR / CBNAAT / TrueNAT / antigen test;
11. Punjab: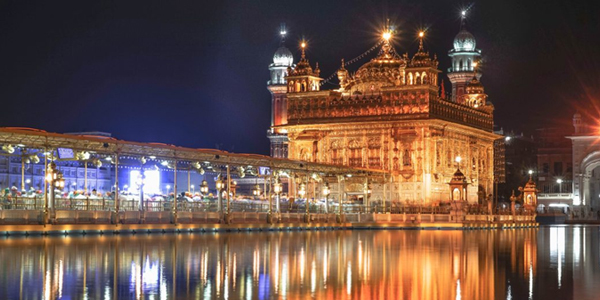 Image Source: https://www.unchartedbackpacker.com
Punjab is located in the northern side of India and shares its border with Pakistan and the state following the Sikhism religion by their core of heart. Known for the picturesque village culture, turbans, Golden Temple in Amritsar and most importantly the Punjabi food, this can be very good choice for a break for the bordering states post lockdown. Check the tourist places listed below:
Golden Temple, Amritsar: This is the highlight of the whole Punjab tour, it is a must visit;
Wagah Border: being the border between India & Pakistan, a prior permission is needed to visit this border, and is the best experience of your trip;
Anandpur Sahib: has a historical importance as it is the birth place of Khalsa& is known as the 'Holy City of Bliss', located at the border of Himachal Pradesh;
Patiala: if you love history, then do visit this city & explore the royal Punjab;
Now the most important thing, is to know the quarantine rules at your arrival at all the airports (Bathinda, Jalandhar, Amritsar, Pathankot Ludhiana)
It is compulsory to get quarantined for 14 days from the day of your arrival if you are visiting here for any other reason apart from business;
Also register on the COVA app, an important advice on COVID19 can be gained from this app;
And your health should be truly shown in the self-declaration form or the AarogyaSetu app;
12. Uttar Pradesh: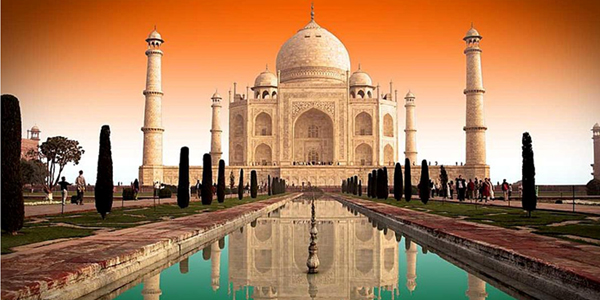 Image Source: https://i1.wp.com/
A north state of India, with Lucknow being the capital of the state and the state also being famous for the Taj Mahal- the UNESCO heritage site, with also many forts, sites, ghats & wildlife sanctuaries. Find below the renowned places to check here:
World Heritage Sites:Agra Fort, Taj Mahal, FatehpurSikri
Temples: ISKCON Temple, Prem Mandir, Kashi Vishwanath Temple, Dwarkadhish Mandir, Krishna Janambhoomi Temple
Museums:Rani Mahal Museum, Taj Museum, Allahabad Museum, Bharat Kala Bhawan Varanasi, Government Freedom Struggle Museum, Government Bauddh Museum
Gardens: Company Gardens, Aram Bagh, Mughal Gardens, MehtabBagh, Gulab Bari, Ram Bagh, Ganesh Bagh
Forts:Aligarh Fort, Ramnagar Fort, Jhansi Fort, Allahabad Fort
Now let's check the COVID19 rules to be followed at your entry to this state at the airport (Gorakhpur, Agra, Kanpur, Lucknow, Varanasi, Prayagraj).
Truthful information should be mentioned in the self-declaration form or might as well you can even use the AarogyaSetu app;
If you staying for less than 7 days here, you are free from being quarantined but you need to compulsorily provide a return ticket;
And lastly surely register on the website of Government Air Travel Registration;
13. Madhya Pradesh: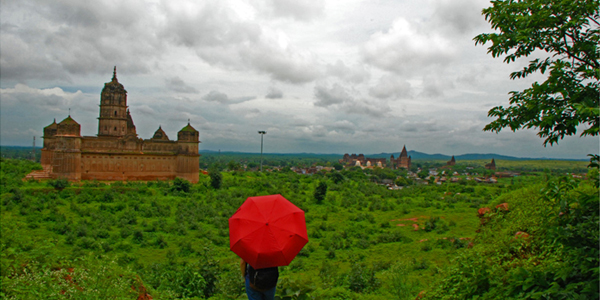 Image Source: https://beyondlust.files.wordpress.com
Madhya Pradesh is the second largest state of India and hosts some of the best wildlife sanctuaries & has the highest number of UNESCO heritage sites in India. Also, the Indore city is the cleanest city in whole of India, the state of maximum gharials & many religious places.
Places to Visit:
Orchha: Popular for Raj Ram Temple, Raja Mahal, Orchha Fort, Jahangir Mahal, Chaurbhuj Temple, Paalki Mahal, SawanBhado Pillars, PhoolBagh& Raj Praveen Mahal
Khajuraho: Chausath Yogini, Vamana Temple, Matangsvera, Devi Jagdamba, KandariyaMahadev Temple, Vamana Temple, Duladeo Temple, the 2 lakes situated here
Sanchi: Sanchi Stupa, Monasteries, Toranas
Bhimbhetka Caves: Bhojpur, Hoshangabad, Cave Paintings
Kanha National Park: migratory birds, sunset point, Tigers, Barasingha 
Find the below COVID19 rules to be followed on arrival at the airport (Indore, Khajuraho, Bhopal & Jabalpur).
Thermal screening is conducted for each arriving passenger at the airport;
An individual found without symptoms doesn't need to be quarantined but if minor symptoms found then have to undergo a COVID test;
14. Arunachal Pradesh: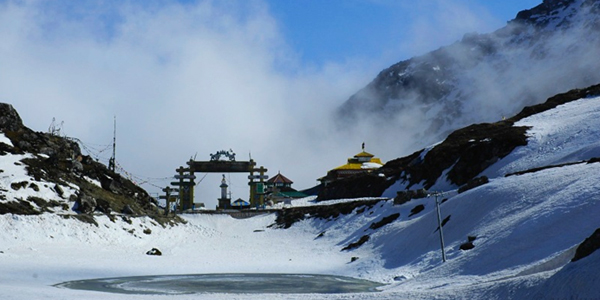 Image Source: https://upload.wikimedia.org
This north-eastern state, is one of the most scenic and at the same time an unexplored state of India. With scenic roads & pathways, amazing mountain ranges, Buddhist monasteries, lakes & much more, this state should definitely be in your travel list post the lockdown. With all this geographical features, this state is also rich in flora & fauna. The best time to be here is from October to April months that during the winter & spring season. And don't forget to get yourself and your family registered for the permit needed for your entry. Do check their tourism website for more details about the same.
Things to do in Arunachal Pradesh:
Sela Pass
Ziro Music Festival
Namdapha National Park
Top places to definitely visit:
Also below listed are the post COVID19 rules adhered by this state, have a look:
For individuals found with no symptoms can carry on their work but with proper precautions like mask should be compulsory and maintain social distancing;
And interstate passengers have to compulsory undergo a COVID19 test at the entry with the help of Rapid Antigen Test;
15. Daman and Diu: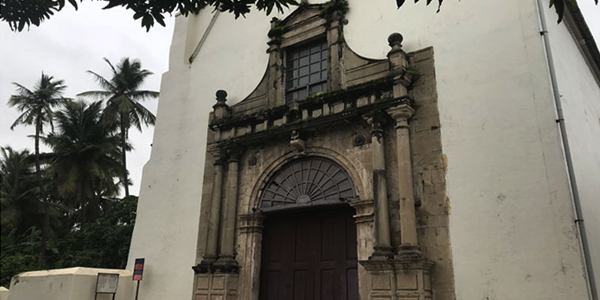 Image Source: https://k6u8v6y8.stackpathcdn.com
Daman and Diu, two gems concealed on India's west coast offer a captivating blend of societies, legacy, and an uncontrollably wonderful scene to investigate.
Daman and Diu are constantly referenced at the same moment. Authoritatively, they comprise a Union Territory; geologically however, they are two particular seaside enclaves isolated by around 750 km. In the Gulf of Khambhat is where you can find Daman, while Diu is located on Kathiawad coast of Gujarat & is a pretty tiny island. Alongside Goa, Dadra, and Nagar Haveli, they were Portuguese fortifications for more than four centuries, until they were proclaimed free of frontier rule in 1961.
Main places to visit in Daman:
Moti Daman Beach
Shree Ranchhorji Mandir
Lighthouse
Cathedral of Bom Jesus
Devka Beach
Mirasol Lake Garden
Places to See in Diu:
Paul's Church
Diu Fort& Lighthouse
Gomtimata Beach
Vankabara Jetty
Naida Caves
Sea Shell Museum
The quarantine to be observed at the Diu airport are as below:
Visitors are needed to provide a negative COVID19 test report & this report should be done in less than 72 hours (A test should be conducted from ICMR recognised laboratory).
16. Karnataka: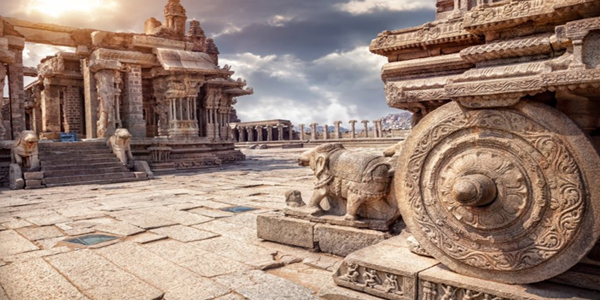 Image Source: https://i2.wp.com
Karnataka is one of the naturally beautiful state of India & has many stunning geographical features, making the state one of the most popular tourist destination. It enjoys the geological features like the beaches, water bodies, dense green forests, coffee plantations, Rocky Mountains & a rick culture & heritage influence of the major dynasties. Most popularly, the northern part of the state is much more luring for the tourists rather than the other parts of Karnataka.
Places to visit in the Northern Karnataka:
Gokarna
Dandeli
Karwar
Hampi
Badami
Belgaum
For a pleasant stay, visit this place from the months of October to March.
There is something we need to know about the quarantine rules followed at the airports (Bengaluru, Hubbali,Belgavi, Mysuru, Kalaburagi&Mangaluru), let's check in the below lines:
If any found with any symptoms, he/she should immediately isolated or take the help of nearby clinic;
Individuals with no symptoms, doesn't need to be quarantined;
17. Ladakh: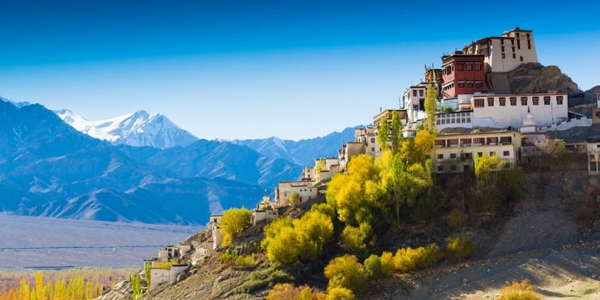 Image Source: https://d2rdhxfof4qmbb.cloudfront.net
We all sometimes need silence & peaceful climate for our own peace of mind, & sometimes even try to find peace in our vacations & with this heavy months of lockdown, a destination with serenity & peace is something we need. And Ladakh is one of them. With stunning views of Himalayan ranges, Tibetan Buddhist monasteries, lakes & rivers, Ladakh is a place to be must visited once in your lifetime.
The best time to visit here is from June to September when the temperature ranges from 3 degrees Celsius to 30 degrees Celsius.
Some of the important places to visit in leh:
Leh Palace
Hall of Fame Museum
Leh Town
Shanti Stupa
Hemis Monastery
Tso Moriri
Nubra Valley
Pangong Tso
But this place also needs us to follow some COVID19 rules on our arrival, which are listed as below:
If you are staying here for less than 5 days, then you don't need to get quarantined but at the same time you need to provide negative COVID19 test report (this should be before 96 hours or less);
And if staying for more than 5 days, then you need to be quarantined for a week at least.
18. Telangana: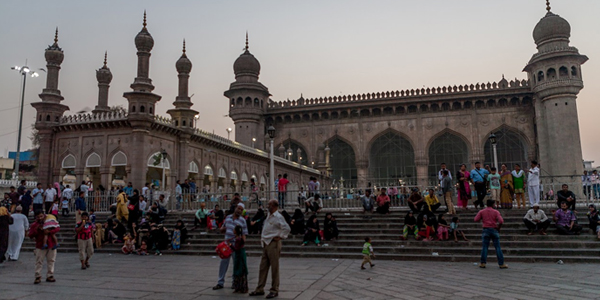 Image Source: https://lh3.googleusercontent.com/
The state of Nizams- Hyderabad, shares a historical importance and one such state which has a rich culture & heritage till date. Along with being a great hub for business & IT sector, the state also enjoys a great tourism and you can enjoy some of the great activities here at your visit. Be it the film city at the Ramoji, or the colourful shopping market of Charminar area or the historical Golconda Fort, everything here is pleasure to enjoy.
Places to visit:
Golconda Fort
Ramoji Film City
Charminar
Salar Jung Museum
Birla Mandir
Hussain Sagar Lake
Mecca Masjid- Mecca Masjid
Hope the above post COVID19 rules followed by each state have given a clear picture to your travel idea& plans. So don't wait & check the amazing India tour packages &  book a holiday tour with your family & have the best time out there.
But at the same time, do make sure you take proper precautions at the time of travel, keep hand sanitising several times, wear mask & maintain social distancing