Jebel Jais Zipline Tour: The Latest Introduction To Adventure Tourism Of Emirates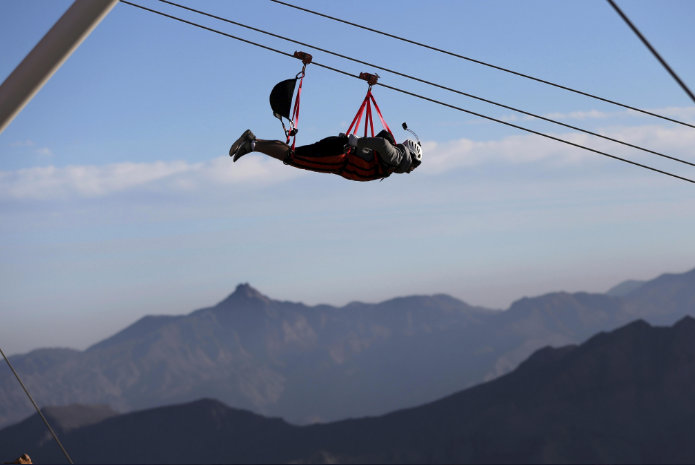 In an attempt to develop and expand the portfolio of adventure tourism in Emirates, Ras Al Khaimah Tourism Development Authority (RAKTDA) has announced the official launch of "Jebel Jais Zip-line Tour", in partnership with Toro Verde. Toro Verde comes on board to complement the existing attractions such as Jebel Jais Via Ferrata and Jebel Jais Flight- which is considered to be the World's Longest Zip-line.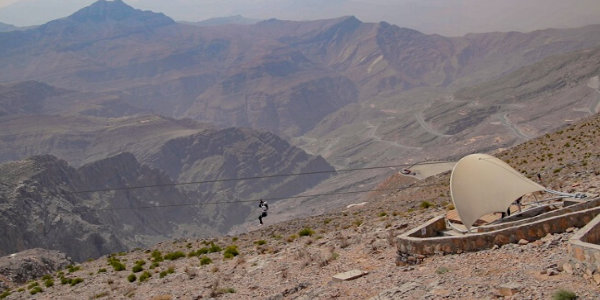 The Jebel Jais Zipline Tour features a total of seven zip-lines that fly over the grand cliffs and canyons of Jebel Jais, connected by nine platforms. A total distance of 5 kms is covered by the cluster of seven zip-lines that range to a total distance of 5 kms that ranges from 337 meters to 1 km in length. The process during the tour will be such that the flyers would have to navigate their way through air to reach the 15 kms long sky bridge which is the highest in UAE i.e 1250 meters above sea level and 300 meters above ground which they would have to cover to finish the remaining part of the zip-line tour.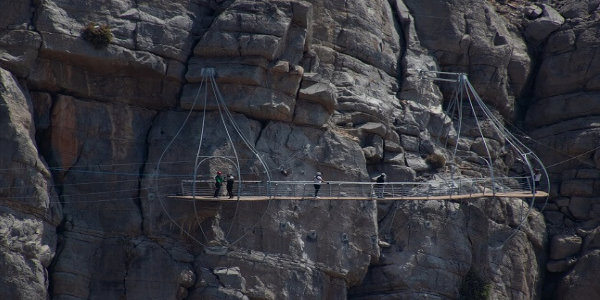 Raki Phillips, CEO of Ras Al Khaimah Tourism Development Authority said, "As Jebel Jais remains core to our overall tourism proposition in making Ras Al Khaimah a global destination, we recognize the importance of constantly evolving our outdoor offerings. We are incredibly excited to announce the launch of our latest adventure attraction on the UAE's highest mountain peak, the 'Jebel Jais Zip-line Tour'. As Ras Al Khaimah is widely considered the region's nature-adventure hub, we strongly believe that the introduction of new, innovative products is essential to meet the demands of its rising visitor numbers, particularly among-st active adventures and sports enthusiasts. We're confident that the Jebel Jais Zip-line Tour will draw and fascinate nature-adventure lovers of all ages from around the country and beyond."
Jebel Jais Zipline Tour tickets can be booked on jebeljais.ae. The rates are AED 295 per person on Sunday, Wednesday and Thursday, and AED 345 per person on Friday and Saturday.
Apart from this, one can also look forward to the new adventure tourism projects that are in line such as Bull Maze and other few which would be open for public by 2020.