Indian Destinations For Adventure Lovers!
Are you an adventure enthusiast? And, you think that you need to fly to New Zealand or South Africa for some adventure activities, then just wait, our motherland India has got some of the coolest fun options for all adventure lovers out there. From rock climbing to trekking, from water rafting to thrilled water sports, India has now all of this adrenaline fun one can have.
These days the need for adventure travel has been increased in India especially among the youngsters & couples, & here in India you can find such destinations in whichever part of the country you plan to travel that is, from east to west, or north to south, you will surely come across at least one thrill here.
India is a jam-packed country full of adventures activities, which can make your holidays a super fun & memorable one. We have home worked & have come up with some of the best adventure sports which you can surely consider the next time you plan an India tour packagewith your friends & families.
So let's go through the same & checkout the places which are not only scenic, romantic & at the same time can get the best experience of thrilling fun for their lifetime memories. Let's begin our adventure journey to India:

Get the cheapest flight rates online with Flamingo
Fly with Flamingo!
Skiing in Auli
River rafting in Rishikesh
Rock climbing in Hampi, Karnataka
Hot Air Balloon in Jaipur
Camel Safari in Jaisalmer
Scuba Diving in Andaman
Chadar Trek in Ladakh
Paragliding in Bir Billing
Mountain Biking in Sikkim
Fly boarding in Goa
Camping in Coorg
1. Skiing in Auli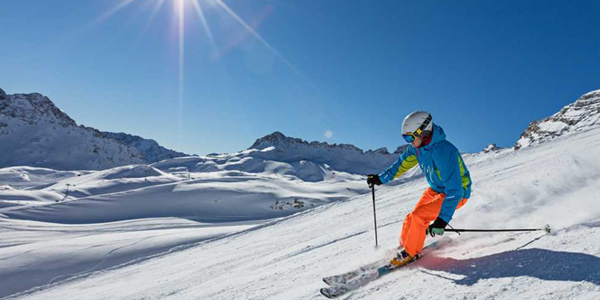 Image Source:  https://www.holidify.com
You will witness some of the most stunning peaks in Auli such as Mana Parwat, Beethartoli, Nilkanth, Ghori Parbat, Mt Nanda Devi Kamet, & Nar Parbat while skiing here. This snowy hill station is above 2000-3000 metres above sea level & considered as one of the most preferred destination in India for skiing.
Here, you can also undertake the skiing training as per the time period suiting you under expert trainers.
The best time to enjoy skiing is during the winter months that is starting from December till February. Make sure you carry all necessary items required for skiing such as ski pants, footwear, medicines, warm clothes, sunscreen, goggles, torchlight & much more. And also most importantly, get registered with a certified ski company over there.
In India, you can also check many other destinations which you can definitely consider for Skiing – Gulmarg, Kufri & Manali, Patnitop.
2. River Rafting in Rishikesh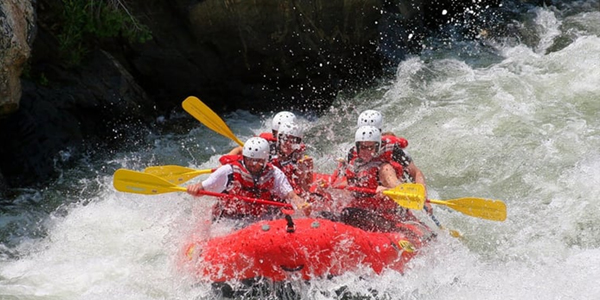 Image Source: https://images.thrillophilia.com
If you love water & water sport activities, then it is a must to go for this thrilling rafting experience in Rishikesh. And the best part is that except for the rainy season you get to enjoy this activity in all the other months. That is from the start of July month to September, this place is closed. The peak season is in the month of March, but if u want to be a bit more adventurous then try this in December month, when the water is freezing cold.
And based on your experience & thrill levels, you can opt from the below four levels of rafting:
Brahmpuri Rafting Season- The Basic Level with a stretch of 9km;
Shivpuri Rafting Season- Recommendable level with 16km stretch & can be enjoyed in June;
Marine Drive Rafting Season- The thrilling one & 25km long stretch, & not at all recommended for the ones who are beginners
Kaudiyala Rafting Season- the most advanced stretch, & the most thrilled one. It can be only enjoyed by the advanced rafters, and opening months are from October to mid of May;
Other destinations which may be considerable for Rafting are ZanskarRiver, Brahmaputra rafting in Arunachal Pradesh, Barapole in Coorg.

Hotel deals like never before!
You Travel We Care!
3. Rock climbing in Hampi, Karnataka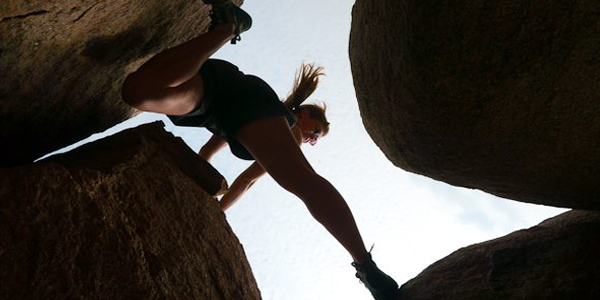 Image Source: https://theplanetd.com
If you are someone who likes adventures relating to stamina, then this is the best place you have landed. Hampi is full of boulders & rocks and is just meant for the rock climbers. With rock climbing, you can also enjoy bouldering as you can find boulders & granite crags all around. Enjoying rock climbing & bouldering at this history is a lifetime experience & adventure to be remembered.
The best rock climbing spots here are Matanga Hill, Hemakuta Hill & areas near to the Tiruvengalantha Temple. The best time of the year in December as the climate is at its best, else the whole year is quite hot. Make sure you carry a crash pad along with you.
You can also think of other destinations like Saputara Mountains, Kanchanjunga in Sikkim, Kufri in Himachal Pradesh.
4. Hot Air Balloon in Jaipur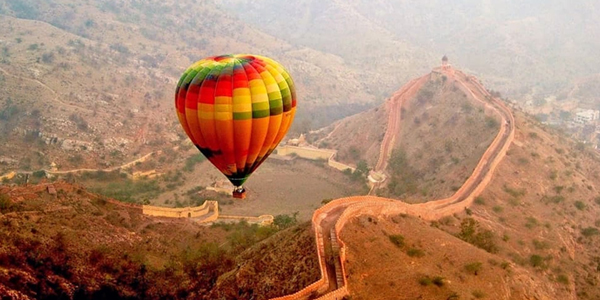 Yes, you are reading it perfectly right, though being an ancient city, but it offers one of the most enjoyable adventurous activity in India. This activity is conducted early in the morning starting from 6 am, that is, during the sunrise and the average the timing needed for this is 2.5 hours & also sometimes can be done in the late afternoon's means at the time of sunset.
Such a mind-blowing experience of viewing this pink city of India from the top. You can also get views of the Amber fort, manmade lakes, mountains, Jal Mahal & other important landmarks of the city.
Make sure you wear proper shoes & carry warm clothing if taking this activity in the winter months. Similar experience you can also have a Kamshet at Lonavala & Pushkar annual fair.
Image Source: https://images.thrillophilia.com
5. Camel Safari in Jaisalmer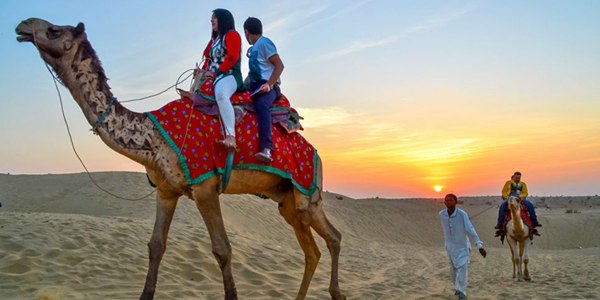 Image Source: https://images.thrillophilia.com
One of the adventurous things that can be enjoyed not only by adults but also by the kids is the camel safari in Jaisalmer. Explore the sandy Thar Desert with the camel ride. It is said that a camel ride is not a thrilling activity but rather an ultimate experience that can be enjoyed with the full family together. Along with a camel ride, you can also club dune bashing in the deserts of Jaisalmer & opt to stay in tents in the deserts in chill winter nights.
The best time period to enjoy this is in the winter season as during the rest of the year, it's extremely hot in this city and not a suitable time to plan Rajasthan holiday tour package.
6. Scuba Diving in Andaman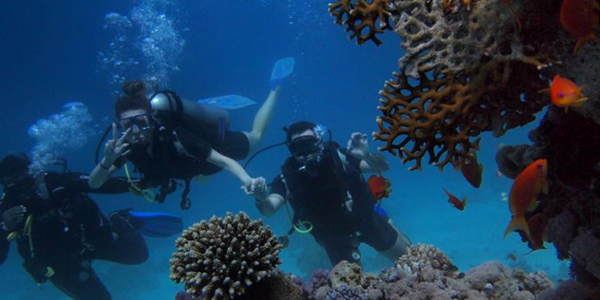 Image Source: https://uploads-ssl.webflow.com
It is just a wonderful experience to go underwater & get a chance to swim with marine animals & touch the corals. The beaches of Andaman are clean & crystal clear with turquoise colour of the beach. Scuba diving in the Andaman Islands is one of the best in the whole India because of various reasons such as there are many fishes compared to any another state, the water is clear & transparent with the safety measures being the highest, even the number of corals are in large number & the most important is the depth of the water & the water current is reasonable.
Other places in India where you can check out scuba diving is Goa & Lakshadweep Island.
7. Chadar Trek in Ladakh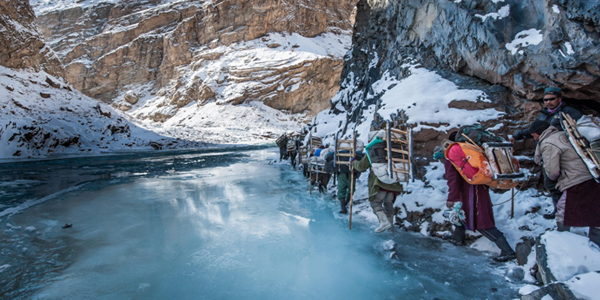 Image Source: https://img.theculturetrip.com
Lehholiday tour package is the dream tour for all of us & along with being a fantasized place, it is also the most adventurous destination. If you are someone who enjoys trekking & want to experience something very different than it's highly recommended to opt for the ZanskarRiver in Ladakh. This can be best enjoyed during winter months when the river is completely frozen.
The temperature during this is below -30 degrees & trekkers from all over the world come here to trek in this frozen river & try to reach the frozen waterfall. This trekking lasts up to 8 days. Be prepared to bare extreme cold days if you are going for this trek.
Other destinations in India famous for trekking is Yuksom, Manali, Dharamshala, Kodagu& Kudremukh.
8. Paragliding in Bir Billing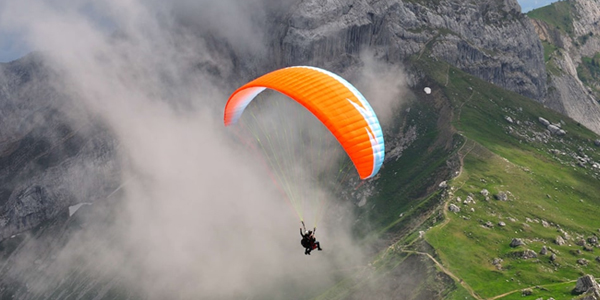 One of the thrilling sport that can be enjoyed here in Bir Billing. You can enjoy this ride for 10-15 minutes up in the air. You take off from a height of approx. 8000 feet above from the sea level & enjoy a mesmerising view of Himachal Pradesh.
Before enjoying this flight, an expert gives you proper instructions & the minimum weight of a person should be between 20-95 kg (weight above 95 kg will be charged an extra amount)& should not be a height phobic person. Make sure to be comfortable with your casual clothes and sports shoes. Enjoy this one of the best adventurous sport while your visit to Himachal Pradesh.
Image Source: https://imgcld.yatra.com
9. Mountain Biking in Sikkim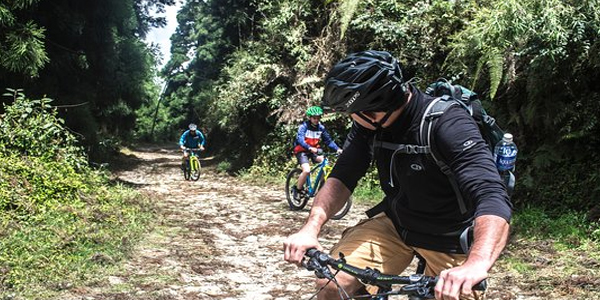 Image Source: http://www.trekkinginsikkims.com/
Here in Sikkim, you will find many cycling trails in the villages of the state. If you love cycling or have a passion for cycling, then you can try mountain biking for sure here. If you just started, you can take easier tracks. This trekking itinerary varies from 5 days to 10 days.
Depending upon your grades &level of experience, you can choose the trail & also which type of scenery lures you. The most benefit of cycling is that you explore even many unexplored places of that state.
Other places where you can think of mountain biking are Tawang La Cycling Expedition, Manali-Leh Cycling
10. Fly boarding in Goa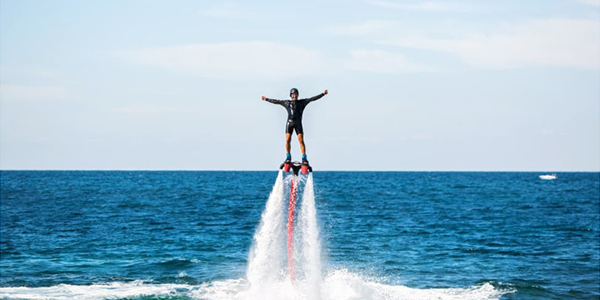 Image Source: https://images.thrillophilia.com
Fly boarding is one of the most fun water sports to be enjoyed in Goa. The best beach where this sport happens is Morjim Beach. This is the thrilling experience of 10-15 minutes wherein before the start of the activity, you are given a briefing by an expert instructor and then you can start your ride. Just for reference – just remember Hrithik Roshan in the movie Bang Bang & decide to go for this activity for sure.
11. Camping in Coorg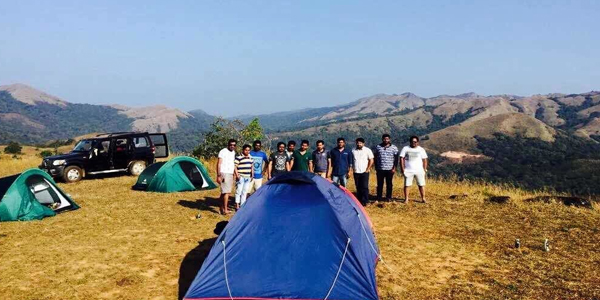 Image Source: https://gbl-bucket.s3.ap-south-1.amazonaws.com/
With a beautiful lush green scenery, Coorg is one of the most preferred destinations for tourists who love camping. The coffee plantations, scenic roads, small rivers flowing & the rhythmic chirping of birds gives weightage to this place. Here in Coorg, you can select from some of the best camping areas for a memorable experience. Many campsites also provide comfortable camping tents with modern bathrooms & water facility. You can enjoy many outdoor games here like table tennis, volleyball, cricket and make the best of the time here.
Other destinations which can be considered for camping in India are Manali, Ladakh, many regions of Maharashtra, Sonamarg, Nainital.
It is true, that by reading this article you already want to now check some great domestic tour packages & plan a trip to some of the above destinations in India. It is rightly said that any kind of adventure makes you know the better version of yourself & gives you the best of the experience. So show some daring and make sure to include all the above points in your bucket list.