A Glimpse of Sri Lanka: My First International Post Covid-19 Trip
My visit to this jewel-shaped country located in the Indian Ocean turned out to be a magical experience that I will cherish for life! I fell in love with each and every corner of Sri Lanka: the grassy landscape, delicious local food, the colonial ruins, oodles of wildlife (especially my favorite elephants), rich history, architecture, and the extremely warm hospitality of the locals. If you wish to plan a Sri Lanka tour package anytime soon or once the pandemic dies down a little, then continue reading my experiences of this stunning destination.
Finally, after almost one year – the vibrant country decided to open borders for Indian tourists with protocols like 'Bio-Security Bubble' to ensure the safety of the tourists as well as the residents of Srilanka.
Taking-off to Colombo, Srilanka…
This time the feeling of traveling gave butterflies in my stomach as I took off from Ahmedabad to reach Colombo via Mumbai. I wasn't surprised to see Mumbai Airport so quiet and calm, unlike the old times. As I reached this tropical island early in the morning, we were welcomed by a common greeting "Ayubowan" meaning "May you live long".
While finishing the usual immigration and customs formalities utter discipline and queue system was followed. At the exit, we were greeted by our local guide Mr. Manoj and thereby started our road trip to the first destination in Srilanka i.e. NuwaraEliya also known as the 'Little England' of Sri Lanka. Our accommodation was at St. Andrew's NuwaraEliya, one of the most beautiful places to stay at this hill station. Reaching here we went through our RTPCR test for a secured journey further, we were asked to wait for the final report which was to come the next day.  
Nuwara Eliya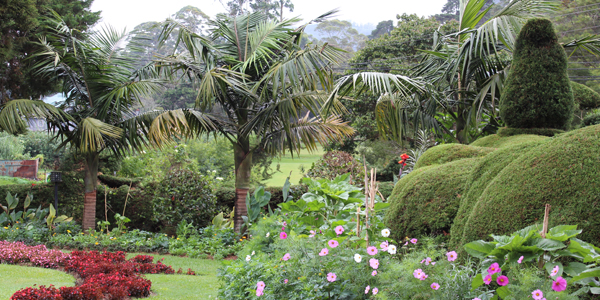 Garden in St. Andrews Jetwing, Nuwara Eliya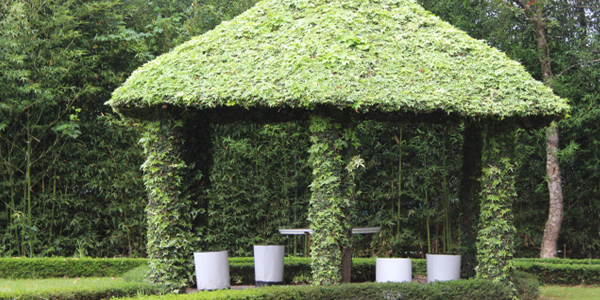 Beautifully groomed garden in St. Andrews Jetwing, Nuwara Eliya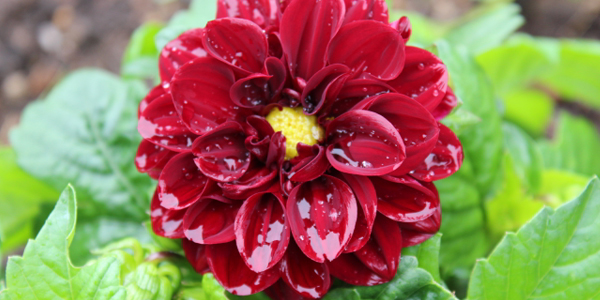 Fresh blooms
This hill station is known for its cool climate, foggy and cloaked mountain ranges, terraced tea plantations, and colonial-era bungalows surround the beautiful hill station. It is said that the British people used to come here for a vacation as this place reminded them of the beauty of England.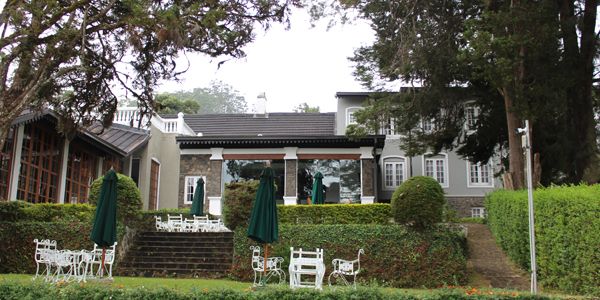 Exterior view of St. Andrews Jetwing, Nuwara Eliya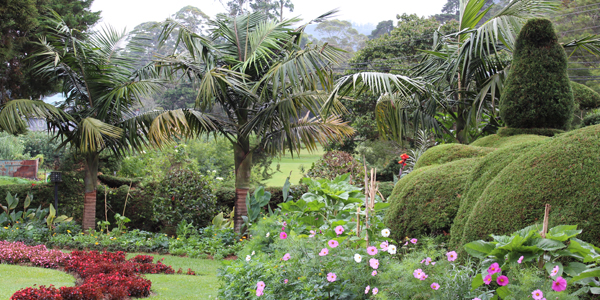 Garden in St.Andrews Jetwing, Nuwara Eliya
With luck being our side, the reports were negative and we started our journey to this picturesque hill station the next day. We began our journey to this magical island with a city tour of NuwaraEliya covering sightseeing spots such as Gregory Lake located in the heart of the city, the oldest, cute, & red-bricked post office, colonial buildings, and the quaint tea plantation landscapes. Post our city tour and lunch at the Tea Bush restaurant with amazing views, we left for Kandy.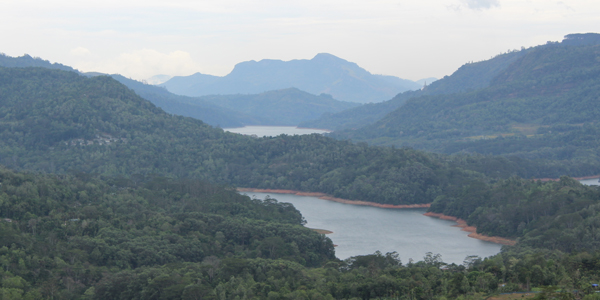 Scenic views from Tea Bush Restaurant
Kandy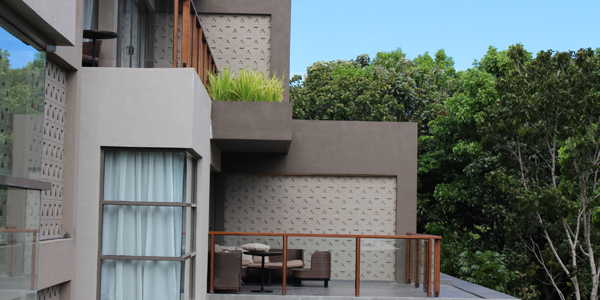 Jetwing Kandy Gallery 'Luxurious Hotel by the river Mahaveli Ganga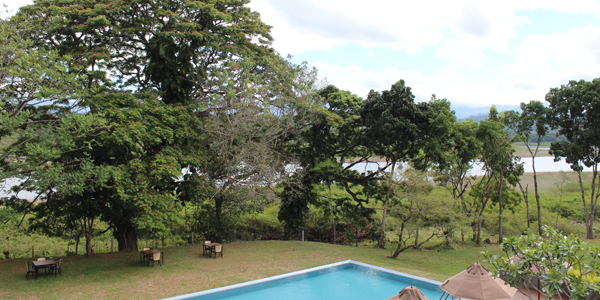 View from my room at Jetwing Kandy Gallery
Kandy is the second largest cultural city of Sri Lanka, surrounded by tea plantations and mountain ranges, resting on the stunning Kandy Lake, a place for beautiful temples, and the favorite place for many tourists mainly for its religious sites and colonial buildings.
Our stay was arranged at Jetwing Kandy Gallery- a luxurious property in the lap of the largest river of Sri Lanka called the Mahaveli Ganga. We visited the Gems Stone Store to shop some precious gems here in Kandy. We ended our day on a happy note by enjoying a wonderful riverside Sri Lankan cuisine dinner, so yummy and tantalizing any Indian taste buds.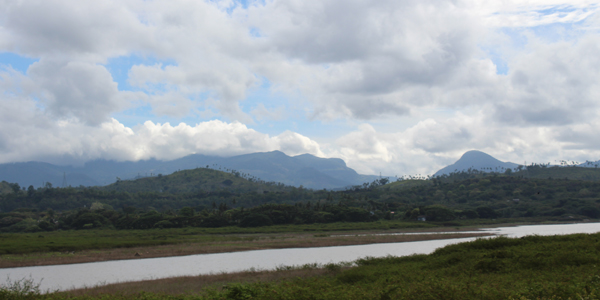 The largest river – Mahaveli Ganga
Kandy is also known for the EsalaPerahera, a 10-day long festival celebrated to honor the Tooth Relic. The festival is full of colorful parades, dance processions, nicely decorated drummers, elephants, and acrobats. This is the amazing vibe of the Kandy city which I fell in love with.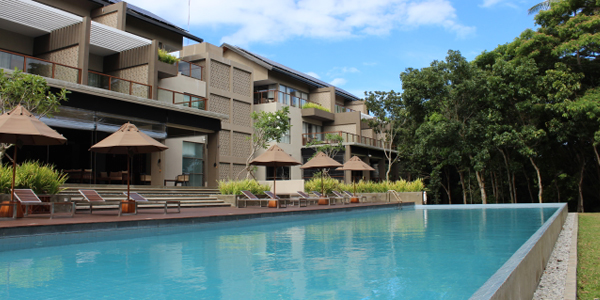 Poolside view of Jetwing Kandy Gallery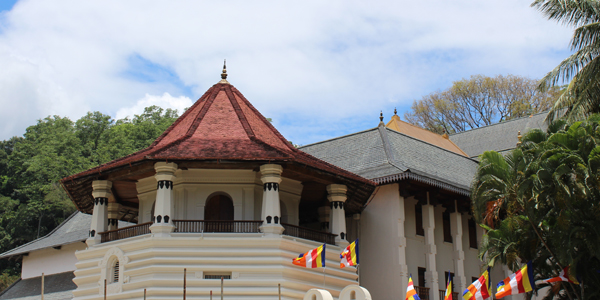 Portion of Tooth Relic Temple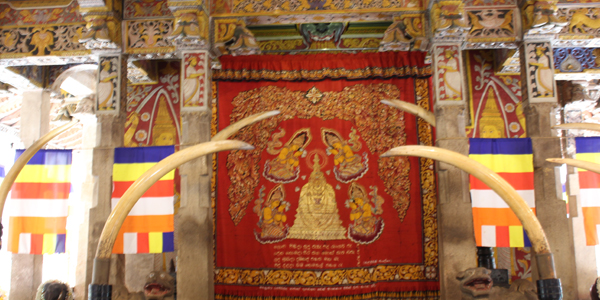 Inner Sanctum at Tooth Relic Temple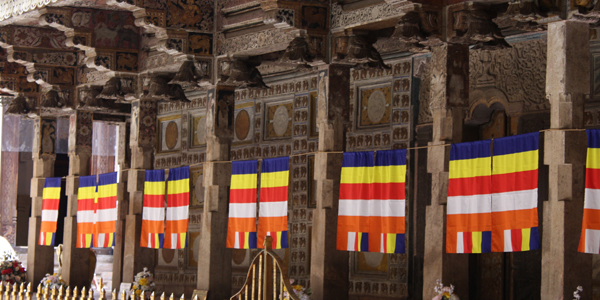 Stunning Kandyan architecture at Tooth Relic Temple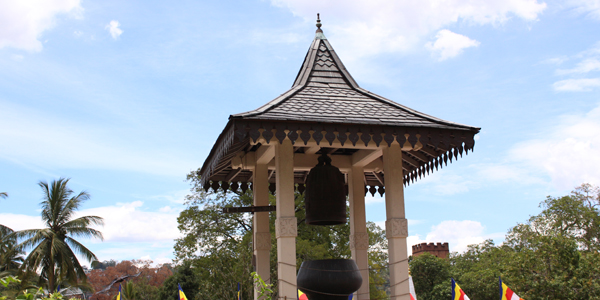 Prayer Hall at Tooth Relic Temple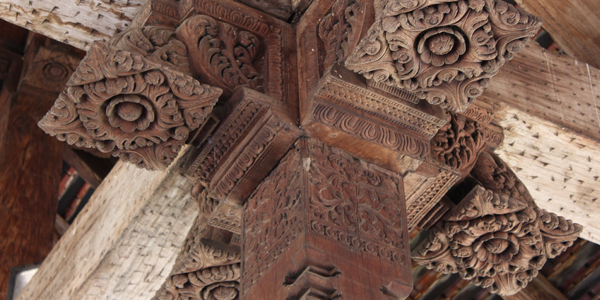 Wooden Carving at the temple
We started our day – 3 with an amazing breakfast and later visited the sacred Tooth Relic Temple in Kandy, one place that should not be missed here. The Tooth Relic Temple is one of the admired sites in Sri Lanka and is also called Sri DaladaMaligawa by the locals. The temple was built in the 17th century and is known for preserving the upper canine tooth of the Lord Buddha and is kept within 7 golden caskets. The temple enjoys millions of tourists from each corner of the world and also Buddhists and monks from Nepal, Bhutan, Thailand, and more.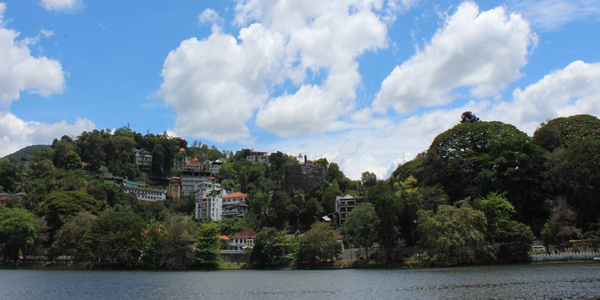 A beautiful day at Kandy Lake
Dambulla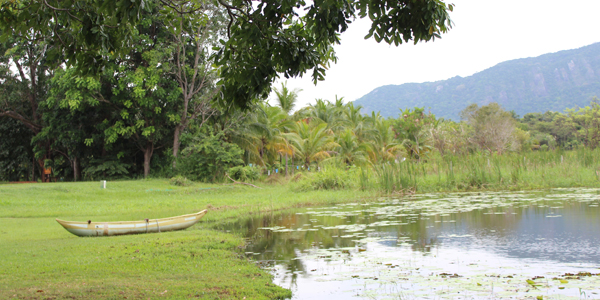 Jetwing Dambulla – a property in the lap of wilderness
And then we proceeded to Dambulla, a self-effacing town located in the Central Province of Sri Lanka known for the largest-preserved Dambulla Cave Temple, a World Heritage Site. On our way to this humble place, we stopped by the spice garden placed between Dambulla and Matale. We enjoyed witnessing the different spices of Sri Lanka and the guide explained very well the health benefits of herbs, spices, and plants including cloves, cinnamon, cocoa, vanilla, coffee, nutmeg, aloe vera, pepper, cardamom, tulsi, and henna plant. It was quite interesting and educational.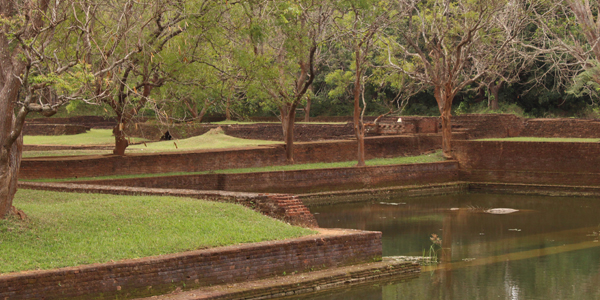 Gardens at Sigiriya Fort
After a long day, we finally decided to check in at our hotel in Dambulla, JetwingDambulla. What I loved about this property is the surrounding calmness of the lake, the dancing and moving of peacocks, and the picturesque vibes. Our day ended with a lip-smacking local dinner arranged at the hotel itself and slept peacefully.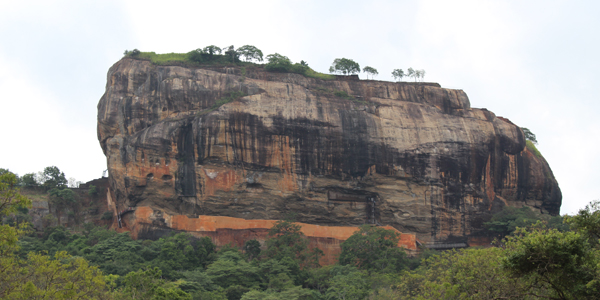 The Sigiriya Fortress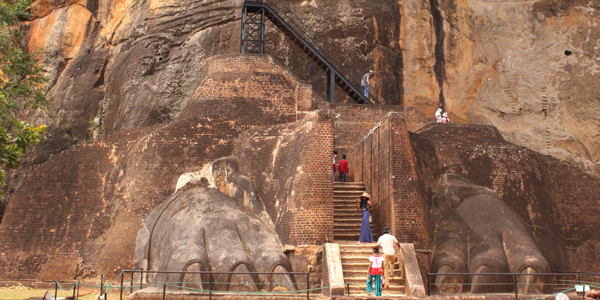 The Lion's Paw
The next day, we planned an adventurous cum historical itinerary to climb up to the famous Sigiriya the Ancient Rock Fortress also known as Lion's Rock (you would love to explore why this place is known by this name), is a UNESCO World Heritage Site and holds a very important place in the island's history. As you enter the main gate, you can enjoy the beautiful royal fortress gardens here and watch the playful monkeys jumping and roaming around (beware of the items as they might also rob), later you need to climb up 1200 steps (I know the steps are too much, but trust me you will be awestruck with the views not only while climbing but also when you reach the topmost point), to reach to the top of the Lion Rock Fortress.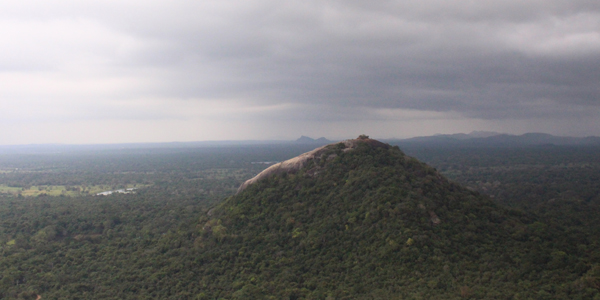 View from Top of Sigirya
Before reaching the topmost point, you need to check the huge lion paw carving, they are so impressive and marvelous. And, then we finally made our way to the top and were truly amazed by the spectacular views and ancient temple ruins. You can enjoy clicking pictures from this point of the surrounding scenery.
Later, we made our way to Pinnawala Elephant Orphanage, an institution serving as a home to more than 10,000 elephants since 2011. You will be immensely happy seeing how the organization takes care, treats, and rescues the elephants.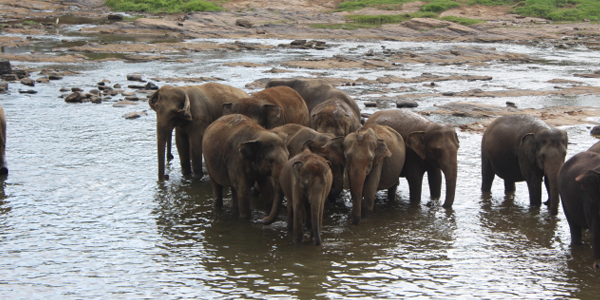 Pinnawala Elephant Orphanage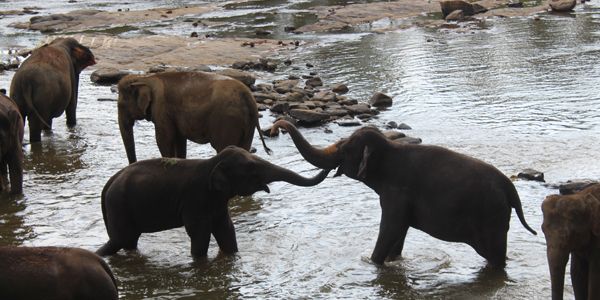 The playful elephants
Bentota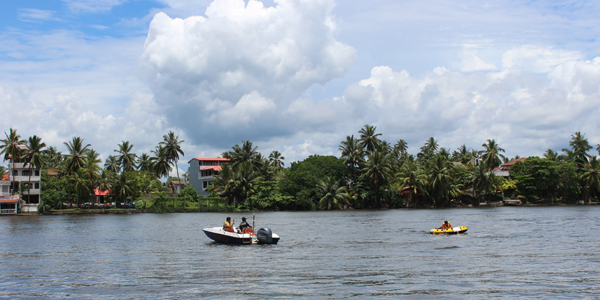 Water activites at Bentota
And, then we moved towards Bentota- a beach destination, and I being a beach lover was a happy soul that day. Before check-in in the hotel, I immediately rush to check the beach as our hotel CentaraCey Sands was a sea-facing one. Trust me, that beach vibes were therapeutic for me after this deadly pandemic. And, the hotel staff welcomed us with spectacular performances of dancing and singing.
To describe Bentota, I will just say a wonderful resort town of Sri Lanka. You will be fascinated by the green breezy environment, glowing coconut palm trees, gleaming marine life, lagoons, and most importantly the pleasant climate of the place.
And, with the waves gently crawling towards the shore, we slept peacefully.
The other day in the morning was a complete beach fun day where we choose to enjoy the water sport activities on the Bentota beach such as Jet skiing, windsurfing, water-skiing, snorkeling, kite-surfing, and much more.
Our next visit was the Galle Dutch Fort, where you can explore the tradition and culture of Sri Lanka. The museum is a collection of archaic churches and antique museums and will give you all the Portuguese and Dutch influence. I highly recommend this place for the history buffs.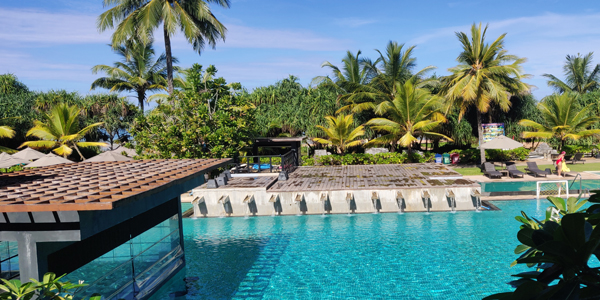 View from my room at Centara Ceysands, Bentota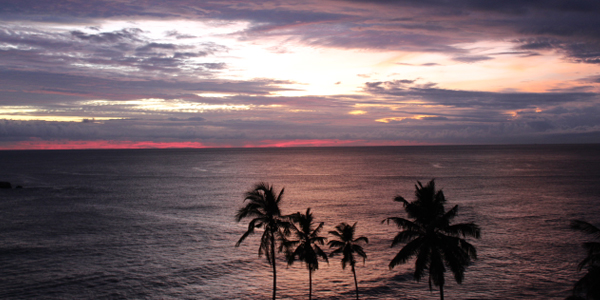 Most beautiful sunset at Galle
But what's more interesting about this place is the picturesque lanes leading towards Galle Fort, you will keep wandering the beautiful architecture, simple and colorful cafes, and the vibrant pavement shops, a perfect walk during the evening time.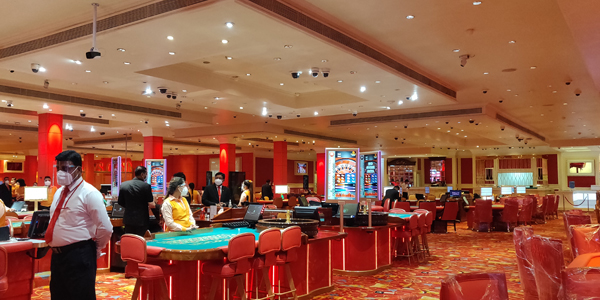 Bailey's Casino in Colombo
On the last day of our trip to Sri Lanka, we made our move towards Colombo- the capital city of Sri Lanka. It is the financial hub of the country, a vibrant place, and a mixture of historical monuments and buildings with a touch of modernization. Some of the famous places to visit here can be the Catholic Shrine of St Antony, Jami Ul-Alfar Mosque, Pettah Market, a promenade of Galle Face Green, Cinnamon Gardens, Colombo's National Museum, and the scenic beaches of Mt. Lavinia.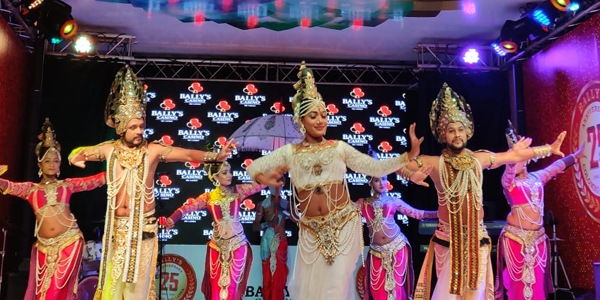 Live performances at casino in Colombo
And, the last place to visit here was Bailey's casino to try our luck with games here. Truly, an impressive way to end the journey to this island.
A Sri Lanka holiday tour package can be planned with ease as it is an easy country to visit and also a budget-friendly one. Don't go with the small size of the Sri Lanka map, as this place has so many places to explore and travel around. A small yet powerful place to explore, take your own time to explore this beautiful land of waterfalls, jungles, animals, lovely people, and delicious food.