Travel Brings Happiness And Help To Empower Self Confidence!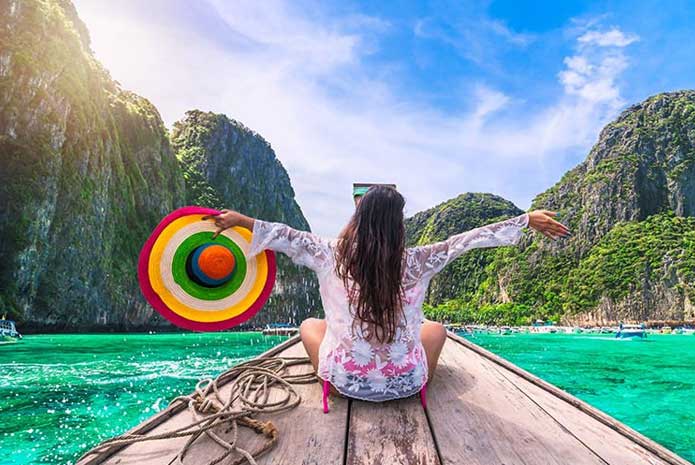 Self-confidence is important for our mental health and it is difficult to achieve it. It is challenging to be self-confident many a time- this is due to many reasons such as stress, societal pressures, physical health, mistakes, mental illness, and many other factors.
Do you struggle to be self-confident? Or the fear of rejection, failure, or judgement overpower you? Does it affect your physical health also? If you answered all these questions yes, the only solution for this is Travel.
Travel is a therapy & good for many reasons. It gives positive vibes, increases mental well-being, boosts your self-confidence level, a good break from daily routine, and much more. While travelling you need to communicate with the locals, holiday companions, or with others. This pressure of talking to others tends to give positive vibes, new friends, and connections. Speaking your heart our makes things easier.
Also, it boosts your self-confidence to speak with strangers, be more friendly, and outgoing. Be it a business trip, a family vacation, or a solo trip, travelling is the best therapy and will surely make you a happy soul, build your self-confidence, provide new experiences, and much more. From booking a tour package to making memories on your vacation, everything is just therapeutic.
We have listed some of the best reasons why travel can make you happy. The points are listed as below:
Make New Friends;
Break from Social Media;
Spend some time with yourself;
You'll get to try the new experience out of your comfort zone;
Boosts your self-confidence by dealing with emergency situations;
1. Make New Friends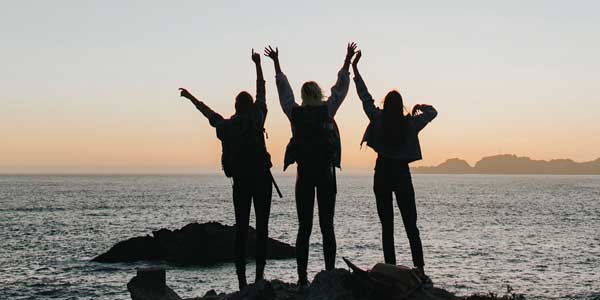 image Source: https://this.deakin.edu.au/
When you are away from your home it becomes quite easier to make new friends. While travelling you tend to come across new people every now & then – in a bar/restaurant, your co-passenger on a bus/train or flight. Even the locals are quite curious to know about your whereabouts and initiate to start a conversation with you. It is easy to make friends when you are travelling. Social interactions make you a happy soul, chances of meeting new and interesting people increase, and you tend to learn more.
2. Break from Social Media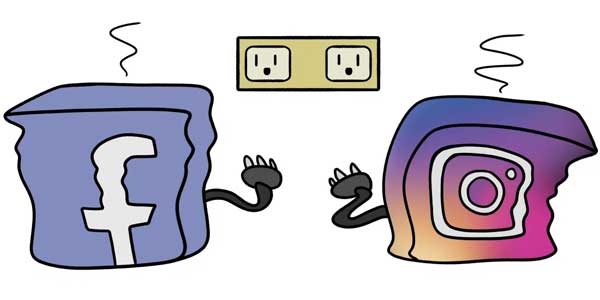 Image Source: https://i2.wp.com/
Today we all are addicted to social media platforms in a good way or bad way. Some use it for their entertainment purpose, and some use it for business promotion purposes. But it is good to take a break from social media for few days. When you travel you may not get much time to check your phone due to network issues or the new place is keeping you busy. So enjoy the place more, make memories, spend time with yourself, and take a break from internet life.
3. Spend some time with yourself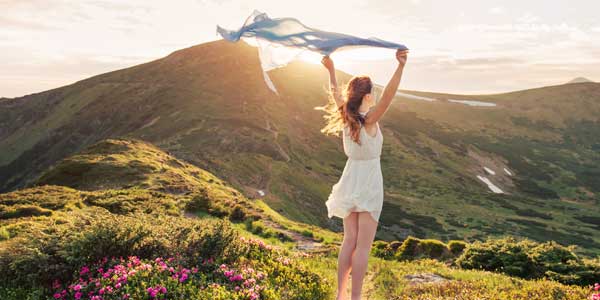 Image Source: http://blog.omvana.com/
Travelling gives us chance to spend quality time with ourselves. You get your own breathing space which you might not get in your day-to-day life. This helps to let go of tension and stress and just be in that moment. You forget all your worries and come back home with all positivity and self-confidence to face the challenges of life. If you book a tour package with your partner, you get a chance to spend quality time with each other & make beautiful memories. 
4. You'll get to try the new experience out of your comfort zone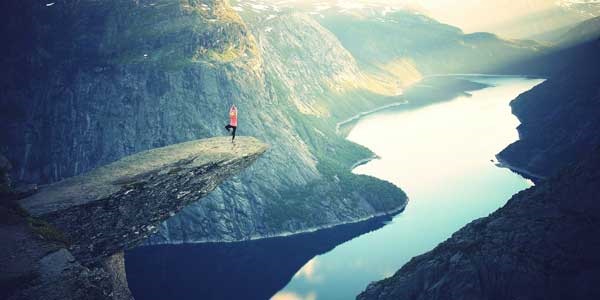 Image Source: https://miro.medium.com/
Travel gives you confidence in exploring new things like adventure sports, different cuisines, staying among the local people, knowing their culture, and so on. When you choose to go bungee-jumping, white-water rafting, or skydiving, you come back with charged energy of confidence levels. These activities pump up your guts and bravery level overcomes your phobias and brings positivity. So book a holiday tour package now to overcome your fear and grow your confidence level.
5. Boosts your self-confidence by dealing with emergency situations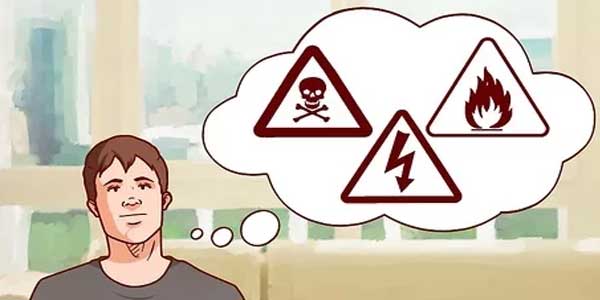 Image Source: https://www.wikihow.com/
When you are travelling you should be well-prepared for any kind of emergencies or uncertainties. Even if you think that you have planned a perfect tour package, there is a surprise waiting for you. You may miss your flight, misplace your valuables or passport, or any other unforeseen situation. When such a situation arises you have to deal with it by yourself only, this will help you to boost your self-confidence and therefore spread a positive attitude.
Travel is passion, builds your self-esteem levels, and promotes a stronger bond with yourself and your family. The secret to a happy life is to book a holiday tour package to a beach destination, countryside, or mountain retreat. Exploring new places, people, and cultures helps to improve your mental health and well-being.
What are you waiting for now? Take your phone, visit our website and check the tour packages. Book a solo trip, a family trip, or a honeymoon package and book a holiday tour package.