Let's see what Gujarat is famous for!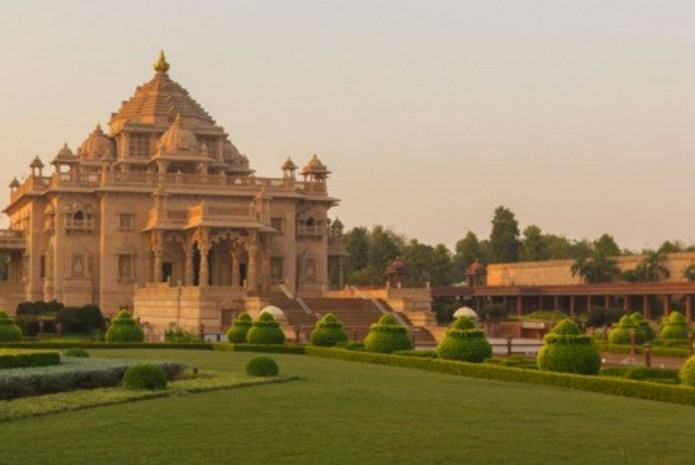 Gujarat is becoming more and more popular with travelers; Gujarat Tourism attracts many tourists every year. Gujarat is famous for its traditional culture and cuisine. The Arabian Sea falls on the western side giving Gujarat a long coastline. Heavy tourism is seen here during the Navratri festival but in other months also there are several tourist attractions and destinations that lure tourists to visit the Vibrant State of Gujarat. To make a Gujarat Trip 2021 select from our Gujarat tour packages by visiting Flamingo Travels website.
Famous Places to Visit in Gujarat
The very famous Rann of Kutch in Gujarat is among the largest white deserts in the world. Gujarat is also known for the Gir national park which has the largest habitat of the Asiatic lions. In addition to this Gujarat also has the first marine national park. Other famous places to visit in Gujarat are the Statue Of Unity and the Chardham temple. We have prepared a list of the best places to explore in Gujarat:
Gir National Park
White Rann of Kutchchh
Statue of Unity
Somnath Temple
Saputara
Diu
1. Gir:

Image Source : girlion.in
Gir is among the best places to discover in Gujarat because of the Gir national park. Gir national park in Gujarat is famous for the Asiatic lions and the wildlife jeep safari. Gir National Park is home to more than 200 bird species, and the sanctuary has been designated as an attractive tourist area by the Indian Bird Conservation System. This place is full of beautiful wildlife and the safaris let you explore nature and the wildlife here. To visit this amazing destination you can select a tour from our Sasan Gir Weekend Gateways Tour Packages.
2. White Rann of Kutchchh:

Image Source : visitwhiterann.com
White Rann is one of the most famous places to visit in Gujarat. White Rann in Gujarat is one of the biggest salt deserts worldwide; the camel safaris here are an amazing experience. People also enjoy visiting the Rann during the full moon to see the beauty of the Rann in the moonlight and experience the all-white landscape. The White Rann Resort here is a popular stay among the tourists. To experience the beauty of the white Rann select from our Statue of Unity with White Desert – Self Drive Packages.
3. Statue Of Unity:

Image Source : https://resize.indiatvnews.com/
The latest edition of the tourist attractions in Gujarat is the Statue of Unity. This statue of Sardar Vallabhbhai Patel is the largest in the world. The height of the statue of unity is 182 meters. This statue pays tribute to Sardar Patel and his contribution to the country. Inside the viewing gallery of the statue, you can see nearby landscapes and also learn about Sardar Patel and his contribution to the nation. To visit the greatest statue of the world select our Statue of Unity Tent City 1 Packages.
4.Somnath Temple: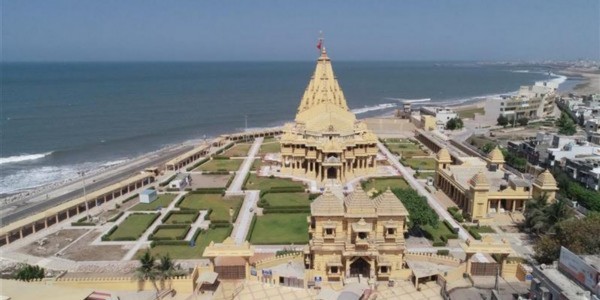 Image Source : https://somnath.org/
The Somnath Mandir in Gujarat is a place visited by countless devotees every year; among all the popular Gujarat Tourist Attractions, it is the most popular. The ancient Somnath Temple in Gujarat is one of the holiest Jyotirlingas of Lord Shiva. The location of the temple also makes it special; it is situated on the rough shores of the Arabian Sea. It is definitely among the Top Gujarat Destinations to visit. To experience the devotion at the Somnath Temple select from the Spiritual Gateway of Gujarat Tour Packages.
5. Saputara: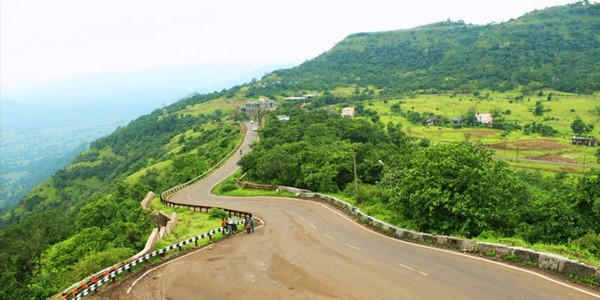 Image Source : tripiwiki.com
Saputara, a Hill Station in Gujarat, is famous for its beautiful landscapes. This hill station has beautiful scenery full of lush greenery, hills, and waterfalls. This charming hilly place also is popular among trekkers. Saputara is an amazing place to spend time with your family and loved ones amidst the beauty of nature. To visit this beautiful hill station select from the Saputara Weekend Gateways Packages. Monsoon and winter season is the best times to visit Saputara.
7. Diu: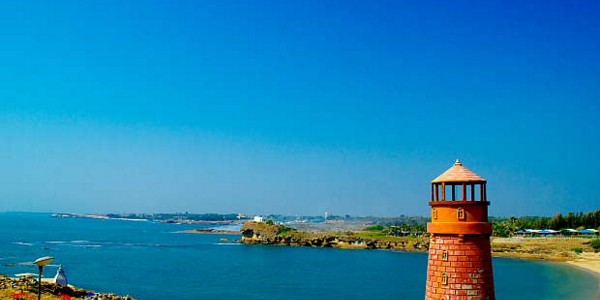 Image Source : go2india.in
Diu is a small island along Gujarat's southern coastline. This island was formerly a Portuguese colony before Independence, so the place has beautiful Portugal architecture; the most famous among all is the Diu Fort. Diu Tourism attracts people from all over India because of its beautiful beaches. Alcohol, which is banned throughout Gujarat, is legal in Diu. This beautiful island is definitely among the top Gujarat destinations. For your Diu Trip 2021 select from our Diu with Sasan Gir Tour Packages.
Festival of Gujarat!
The festivities in Gujarat are celebrated in a grand manner. The festival of Navratri is very popular in Gujarat and people from all over visit Gujarat during this celebration. It is celebrated throughout Gujarat. The cities are beautifully decorated all over the state. Gujarat is famous for many festivals, from Navratri to Diwali, Janamashtmi, or kite festival every festival here is celebrated here with grandeur.
Gujarat Navratri Festival
International Kite Festival
Rann Utsav
Janmashtami
Bhavnath Mahadev Fair
1. Gujarat Navratri Festival: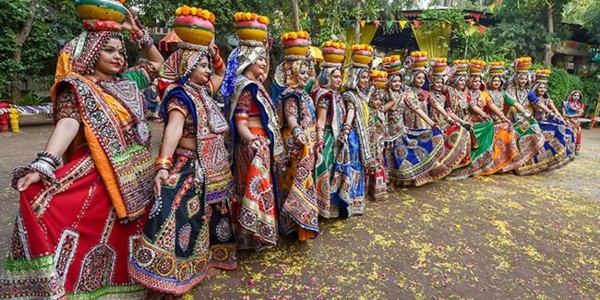 Image Source : https://c.ndtvimg.com/
Navratri in Gujarat is a much-awaited festival, people from all over India and even from overseas visit Gujarat during this festival. The nine nights here are celebrated with devotion towards the goddesses, and also a whole lot of fun. The traditional dances of Garba and Dandiya are performed here by people wearing the traditional Gujarati attires with mirror work. There are numerous fairs, flea markets, and food stalls to give you an amazing experience. The Gujarat Navratri Festivals are the most popular and famous Gujarat Tourist Attractions.
2. International Kite Festival:
Image Source : fabhotels.com
International Kite Festival is a fun-filled celebration where people from all over the world come to participate with the most colorful and huge kites. This is also the celebration of the festival of Uttarayan in Gujarat and all over India. This festival is celebrated to mark the day when winter is ending and summers are round the corner, this festival also marks the onset of harvesting season for the farmers. The kite festival in Gujarat is celebrated with great zeal and it is a day full of joy and amusement. Plan your next holiday for the International Kite Festival 2021.
3. Rann Utsav: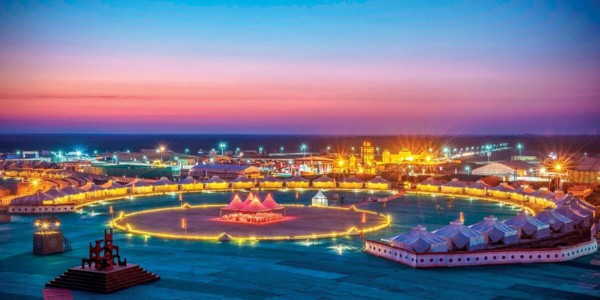 Image Source : tusktravel.com
Rann Utsav is celebrated at The Wonderful Rann Of Kutch, a salt marsh in the Thar Desert that covers an area of approximately 7,500 square kilometers. Amongst the many Gujarat Tourist Attractions this one is the most exciting one, with enthralling authentic handcrafted items, music, traditional ornaments, and Bandhini sarees.  The Kutch festival justifies Gujarati folk culture at its purest form and you will encounter the stunning white sand beauty. For a divine experience, try Gujarati cuisine while staying in tents in the desert. Plan your next holiday plan for Rann Utsav 2021 at Kutch. You can choose Rann Utsav Short Breaks Packages.
4. Janmashtami:
The cheering Janmashtami celebrations memorialize the birth of Lord Krishna. You have probably seen a crowd build a massive pyramid, while one of them climbs to the highest level to break the Dahi handi, much to the delight of the crowd. This popular Gujarati religious event is known for the Dahi handi festivities, dancing, and religious singing, and going to feed Lord Krishna his favorite food, butter. Janmashtami in Dwarka is the most enjoyable time in the city because it is full of joy and happiness. Book our Dwarka with Somnath Tour Packages to celebrate this Janmashtami in Shravan month 2021 in Gujarat.
5. Bhavnath Mahadev Fair:
The Bhavnath Mahadev Fair, dedicated to Bhagwan Shiv, is a Gujarati event celebrated for 5 days during Mahashivratri in February month. One of the most important religious sites in Junagadh is the Bhavnath Mahadev Temple, which is located in the valley of the Girnar Hills. The events associated with the fair are very vibrant. Elephants adorned in beauty are a regular sight. The promoters provide free meals to guests during this fair. There are particularly unique stalls selling idols, sarees from Ayodhya and Mathura, brass and copper utensils, sweets, and fruits. Music and dance performances make the perfect event. It is the most famous festival of Gujarat.
Famous food of Gujarat!

Image Source : pandareviewz.com/
Gujarat, the Jewel of Western India, is also well known for its delectable and elaborate cuisine. Even though the food here is mainly vegetarian and does not contain any eggs and meat, it is yummy and has a wide appeal, irrespective of a person's palate choices. Furthermore, Gujarati food is delicious. An authentic Gujarati thali includes Gujarati dal, Kadhi, shaak or sabzi, rice, rotli or phulka or chapatti, aamras or mango pulp, and a few snacks such as muthiya, dhokla, and so on. Gujarati snacks such as dhokla, fafda, handva, and khakra can be found almost anywhere in India and are among the most popular foods among Indians worldwide. However, some dishes cannot be experienced at their authentic best unless you travel to the state itself. Below is the list of Famous food items of Gujarat:
Khaman Dhokla
Undhiyu
Khakra
Thepla
Fafda-jalebi
Khandvi
Surati Undhiyu
Gathiya
Gujarati Kadhi
Crafts of Gujarat
Gujarat is home to various types of crafts. Gujarat's wood crafts, printed, beadwork, woven clothes, and Kathiawar embroidery of Gujarat are the definition of festivals and folklore. The exclusive variety of such works of artisans and weavers imbued with the cultural and social shades of the city from which they have emerged is one-of-a-kind in nature and craftsmanship. One can see a reflection of Gujarat's diversity in its art and craft collection. Gujarat is divided into districts, each specializing in various types of art. The Crafts of Gujarat is a stunning combination of colors, stitches, embroidery, and patterns. Gujarat has a plethora of opulent handicrafts options, ranging from colorful tie-dye to sophisticated wooden antiques. People who are interested in handicrafts should plan a trip to Gujarat. Here is a list of Specialty of Gujarat:
Patola
Bandhani
Hand Block Printing
Rogan Painting
Warli Painting
Zari (Thread work)
Conclusion:
Gujarat is the birthplace of the father of the Nation Mahatma Gandhi. Gujarat is famous for many things such as its festivals, special Gujarati cuisine, Culture, Art and craft, and beautiful untouched places. If you are planning to travel to the state you should check the must visit places in Gujarat and which state is famous for what? Or contact Flamingo travels Private Limited for more detail.
FAQs Regarding Gujarat Tourism
1. What is famous in Gujarat?
Gujarat is well-known for its cuisine, traditional clothing, and natural landscape, Asiatic lions, the Rann of Kutch- White Desert, festivals, culture, and colorful handicrafts.
2. What is Gujarat's famous food?
Undhiyu is a Gujarati specialty dish made up of a variety of vegetables including purple yam, sweet potatoes, surti papdi bean, banana, brinjal, muthia, arya kakdi, and wheat balls. Everything is slowly simmered in a garlic, chilli, coriander, and coconut masala sauce.
3. What is famous to buy in Gujarat?
Patola Silk Sarees.
Traditional Gagra-Cholis and Bandhnis.
Appliquéd Quilts, Embroidered.
Khadi
Jewelry
Bangles
Handlooms and Handicrafts.
4. Which tourist place is open now in Gujarat?
Gir National Park
Dwarkadhish Temple
White Desert Kutch
Beautiful Somnath Temple
Saputara town
Tallest Statue of Unity
5. What is the best time to visit Gujarat?
The great season to explore Gujarat is the wintertime, from October till February. Because Gujarat is a dry state with a hot climate and humidity, it is best to visit during the monsoon season, which runs from July to September. During the summer, between March to June, The heat rises, making it more difficult for tourists to experience most of the tourist destinations, but there are a few places popular attractions, such as the Saputara Hill Station and the natural reserves, that provide some relief from the sweltering heat.
6. Is Gujarat a dry state?

Yes, Gujarat is a dry state because it is considered the birthplace of Mahatma Gandhi and Sardar Patel.