10 Unusual Ideas to go on a "Date" in Goa!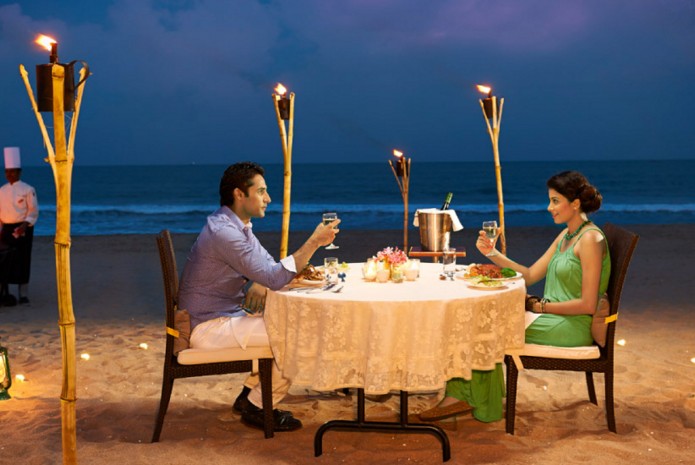 Painted with love, Goa is indeed the most romantic place of India surrounded by the mesmerizing amalgamation of Sun, sand, and sea. Goa is often referred to as 'Honeymooners paradise' as it is filled with stunning beaches, Nightlife, and exceptional dining. If you want to impress your loved ones with the most exceptional date ideas then Goa is the perfect place for you to be in.
Even though Goa nowadays is filled with an increasing number of resorts, bars, cafes, it is still possible to grab a sip of a drink and take a romantic walk on the beach with your loved one! Your travel agent can help you book and plan these awesome dating ideas for your Goa Holiday. Here are some unique date ideas that can boost up your dating game & give you a chance to score a second date:
1. Dinner at a Floating restaurant :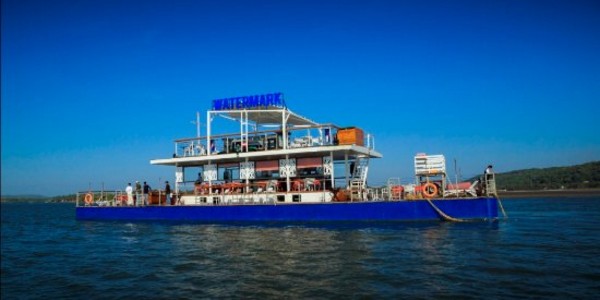 Image Source: https://media-cdn.tripadvisor.com
Half a mile away from the banks of Chapora River, Flor Do Mar is India's first luxury sea lounge located on a private island. For a classy & immensely romantic date, head to this floating restaurant where you can enjoy a lavish dinner along with sparkling wine and candlelight, live band performance; enjoy sensational views of the sea and sunset. Dance out the night away with your date on the twinkling lights aboard.
2. Cruise on Chapora River :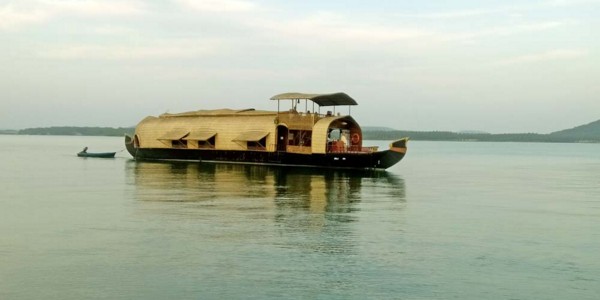 Image Source: https://i2.wp.com
If you are looking for a more personalized experience with your loved one then hop on to this cruise. This idea will stand out among all the things you can do in Goa as it will give you a whole different view of life in Goa. You get an option to book a day trip or an overnight stay at the cruise. Get a chance to soak in the beautiful scenes by the river, enjoy delicious food, spot crocodiles and exotic migratory birds, enjoy soft romantic music, and feel the effect of the cool breeze.
3. Star-gazing :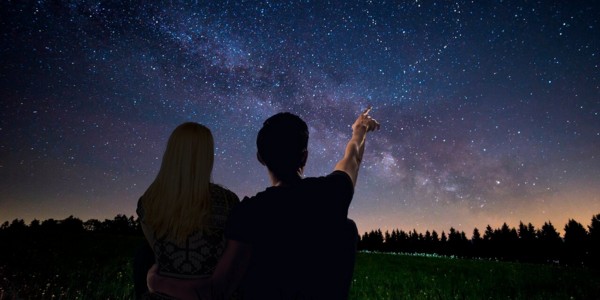 Image Source: https://noirlab.edu
This might sound a bit cliché but stargazing is one of the most romantic things which you can experience with your better half. To experience this activity head towards the one of many private beaches of Goa, lie down on the sand, and spend your date night gazing at the sky filled with twinkling stars. An added advantage of this activity is that you don't have to pay any cost to enjoy this experience! The most secluded beaches in Goa are Betul beaches, Bogmalo beach, Butterfly beach, Ashwem Beach, and Mobor beach.
4. Go for a Spa Date :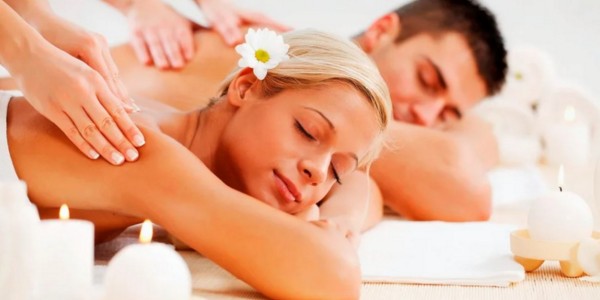 Image Source: https://images.thrillophilia.com
If you are looking for a relaxing and rejuvenating date with your partner then opt for exotic body massages or a couple-friendly spa. Goa is close in proximity to nature; surround yourself with the pleasant smell of flowers and shimmering candles that creates a romantic scene. Book a spa session and enjoy some relaxing and soothing quality time with your partner. Spa/Body massage is one of the best ways to get rid of your pain and relax your body, mind, and soul.
Some of the famous spa centers in Goa are:
Orion Spa and Massage wellness center Goa
Jiva Spa, Taj exotica
Sereno Spa, Park Hyatt Goa
Zaara Spa, Arpora, Goa
5. Goa Tour by Bike :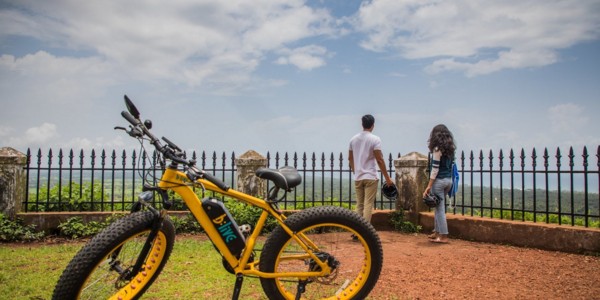 Image Source: https://vl-prod-static.b-cdn.net
All you need is a passport to go on a Goa tour by bike! Goa has a unique form of rental service– the bike-taxi service, where you can hire a bike for the desired number of hours & discover Goa on wheels. This is pocket a friendly option as it charges just INR 175- INR 250 per day. You can hop on to various restaurants and café's while on the way, explore local attractions you come across.
6. Sunset cruise at Mandovi River :
Image Source: https://images-acme.mmtcdn.com
Instead of taking a leisurely walk on the beach why not spend some fun and happening moments with your date on this river cruise. Mandovi River cruise is one of the best night cruises and a prominent sightseeing location in Goa. Aboard the cruise, enjoy amazing sunset, groove on Bollywood and retro tracks with DJ, enjoy cultural shows and folk dance performances, and relish the delicious cuisine with a lip-smacking Goan dinner plate! Make your moments memorable with your loved ones. You can make your holiday uniquely memorable in these 3hours of cruising by indulging in exciting games and activities.
Along the Mandovi River, Goa Tourism Development Corporation runs many other river cruises too.
Location: Mandovi River
Pick-up/ Drop locations: Santa Monica Boat Jetty/ Panaji Jetty on Mandovi River, Panaji, Goa
7. Thalassa :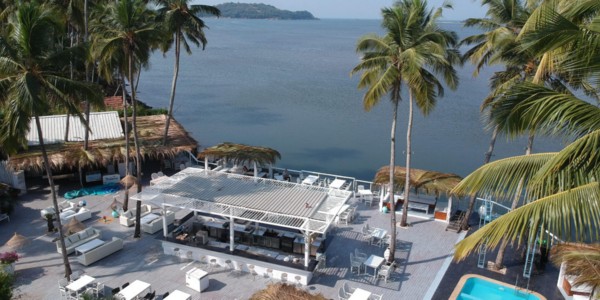 Image Source: https://planetgoaonline.com
All the party animals out there, now you have a new address. You can't make a list of date night places in Goa and miss out on Thalassa. It is one of the most happening date night places in Goa. This spanking new place is a perfect place for sundowners, where you can chill with a sip of wine and dance out your heart there. Be a part of Thalassa's weekly traditional dance and 'breaking plate' ritual. This is something you and your partner won't want to miss out on! Thalassa is a top-rated place in Goa, taking care of your hunger pangs as it serves Greek, Mediterranean preparations at a very reasonable price.
8. Get up close with exotic flora and fauna :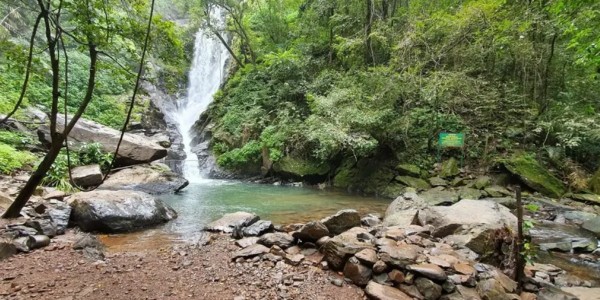 Image Source: https://www.tourmyindia.com
For nature lovers, this date idea is surely going to be super fun, filled with mesmerizing dense forests and a variety of exotic flora and fauna. You can camp or just enjoy a picnic lunch in the wildlife sanctuaries. Despite recognized as a party place, Goa has earned significant recognition in conserving natural beauty and wildlife sanctuaries are proof of the same! You can spend peaceful quality in between this exotic beauty with your date.
Some of the best wildlife sanctuaries where you can spot a glimpse of locale flora and fauna are Bhagwan Mahavir wildlife sanctuary, Salim Ali Bird Sanctuary, Cotiago Wildlife sanctuary, Bondla wildlife sanctuary, Netravali Wildlife sanctuary. 
9. Explore secret Goan Caves :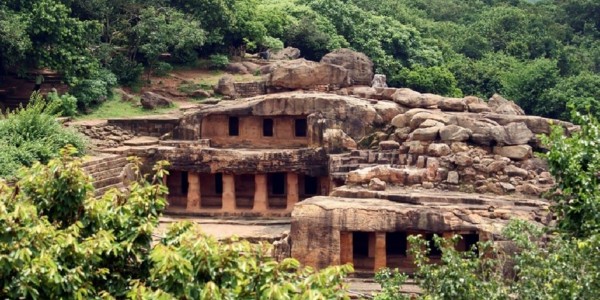 Image Source: https://res.cloudinary.com
Cave is an unusual place to go for a date, but Goa has a lot to offer. Caves have always been important as they have been habitat to man even before he was able to build a house. Caves are natural and manmade both. Caves feature beautiful paintings, mesmerizing intricate carvings, sculptures and the dark mystery behind the caves may just end up getting a bit closer to your date. Some of the recommended caves which you can visit on the trip are Lamgau caves, Rivona caves, Arvalem caves, Caves of Khandepar, Warkhand caves, Narve caves.
10. Try water sport activities :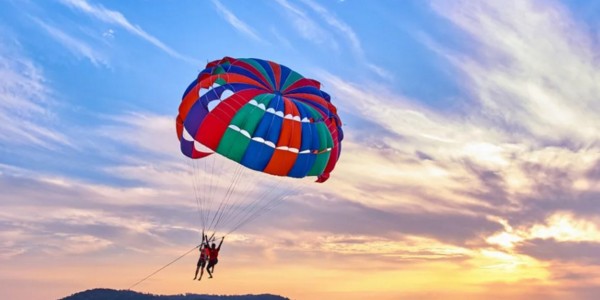 Image Source: https://images.thrillophilia.com
Being a beach paradise ("Queen of Beaches"), here in Goa you can have an experience of all the major water sport activities. Make your date a little more exciting & adrenaline by indulging in water sport activities like jet skiing, parasailing, banana boat ride, kayaking, rafting, snorkeling, Ringo ride. To avoid the busiest times of the day, try visiting the beach early in the morning (before 10 am).
With a lengthy coastline of 105kms, clear blue skies, and placid waters Goa provides tremendous opportunities for adventure lovers to explore water in different ways. Famous beaches in Goa where you can indulge in water sport activities are:
Baga Beach – Snorkeling, Scuba diving, Jet-skiing, power scooter rides , parasailing, scuba diving, and snorkeling
Calangute Beach – , Windsurfing, Kayaking, jet-skiing, parasailing, banana ride, water surfing
Sinquerim Beach – Water-skiing, Snorkeling, windsurfing, Parasailing, Jet-skiing, scuba diving, jet-skiing
Dona Paula – Snorkeling, water-skiing, parasailing, windsurfing, kayaking, parasailing, harpoon fishing, toboggan ski-biscuiting, yachting, sport fishing, ski-bobbing
Anjuna Beach – Windsurfing, parasailing, Scuba diving, paragliding,
Mobor Beach – Speed boat rides, banana bump rides, windsurfing, kayaking, and Ringo rides, winch-boat parasailing
I am sure you are lured to take your beloved one to Goa and have one of the best holiday of your life. You can contact us for any bookings that needs to be done for Goa hotel packages as well as Goa flight deals.