Sri Lanka now open for tourists – All you need to know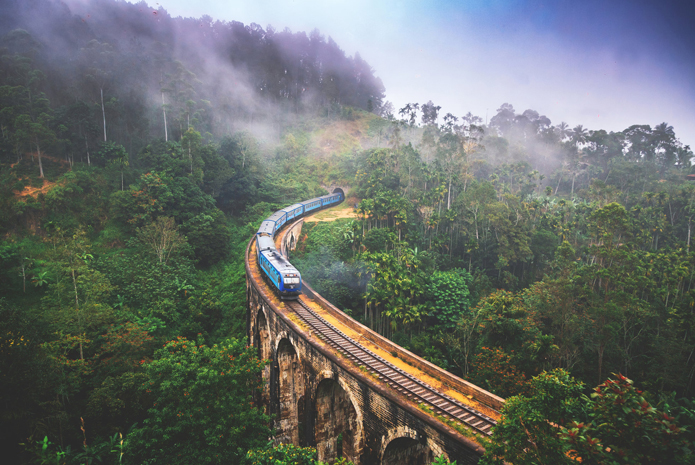 Happiness has arrived! Sri Lanka tourism has now opened its borders for tourism, though there will be certain rules to be adhered to, now you can think of a trip to Sri Lanka in 2021. This gem of the Indian Ocean is a destination that can be enjoyed by each one of us from a kid to senior people. Sri Lanka tour packages can be full of beaches, culture, hiking opportunities, serene environment and surroundings, wildlife, and much more beyond one's imagination
Yes, but before planning a holiday to Sri Lanka in 2021, the country has certain restrictions that every tourist has to follow. This will not only ensure the safety of the tourists but also the locals residing in Sri Lanka. So, before planning a memorable vacation, just go through some of the important travel tips to Sri Lanka such as only 55 hotels are designated for tourists; the PCR report provided at the time of arrival is valid for 7 days only, and post 7 days you again have to undergo a PCR test.
Planning for a trip to Sri Lanka post-COVID-19?
There are certain COVID-19 rules for Sri Lanka to be followed by each one of us travelling to here, both tourists and citizens. To make your travel to Sri Lanka an easy affair, we have done our homework on the below points, for a safer and hassle-free vacation.
Things to Keep in Mind while visiting Sri Lanka During COVID-19;
Documents to Carry while traveling during COVID-19;
Best Time to Visit Sri Lanka Post-COVID-19;
Places to Visit during post COVID-19 Sri Lanka Trip;
Things to do in Sri Lanka;
Food You Must Try on your Sri Lanka Trip;
Travel Tips for Sri Lanka;
Frequently Asked Questions About Post – COVID Trip to Sri Lanka;
 1. Things to Keep in Mind while visiting Sri Lanka During COVID-19
After this deadly pandemic, now Sri Lanka has opened the borders and you can plan a perfect Sri Lanka tour package to have a break from the daily chores. But before planning a trip you need to keep the below travel advisory for Sri Lanka for a pleasant vacation.
All passengers travel through a flight to Sri Lanka, including the citizens have to present a negative COVID-19 report at the airport (the report should be not older than 96 hours);
Avoid travelling if you have come in contact with someone infected with COVID-19, or if you're sick. Also, avoid travelling with the one who is sick;
Always ensure safety by wearing a mask when roaming around in public; Also, it is compulsory to wear masks on buses, trains, flight, and other public transport;
Keep a safe distance from the one's not travelling with you wherever you go;
Keep sanitizing and washing your hands at regular intervals;
Keep extra masks and hand sanitizer;
2. Documents to Carry while traveling during COVID-19
It is highly advisable to check for the documents required for COVID-19 for your Sri Lanka trip. We have done a homework regarding the same, so without fail to make a checklist of these documents before leaving for the airport.
Return Tickets, Original Valid Passports and Electronic Visas of Sri Lanka;
A negative COVID-19 PCR report (report should not be older than 96 hours);
A Travel Insurance which is taken at the time of visa application;
Hotel confirmation vouchers;
A self-health declaration form stating that you are fit and fine to travel;
3. Best Time to Visit Sri Lanka Post COVID-19
Sri Lanka is a destination that can be visited throughout the year, but if we check weather-wise, the best time to visit Sri Lanka is between December and April months. It is the peak season for tourism during these months. The coastal regions enjoy 25-30°C and the hilly regions experience 15-18°C on average. The best month to visit Sri Lanka's northern and eastern regions are the summer months, when the place enjoys sunny and dry weather, whereas the south-west coasts enjoy the monsoon season. And, winter months are the best time to enjoy the southwest and west parts of Sri Lanka.
4. Places to Visit during post covid Sri Lanka Trip
There are so many places to Visit in Sri Lanka during your Sri Lanka trip. Located in the Indian Ocean, Sri Lanka itinerary can be full of peaceful environments, safari experiences, and beautiful beaches. With 26 Sri Lanka national parks, your trip here will be adventurous, pouring some great memories into your life travel basket. Some of the not to be missed places in Sri Lanka are:
Pinnawala Elephant Orphanage
Pinnawala Elephant Orphanage is one of the famous places to visit in Sri Lanka. In this orphanage, you will find around 10,000 elephants, and with each passing year, the number increases. The Pinnawala Elephant Orphanage also has the facility of Asian elephant breeding and a nursery. This orphanage takes immense care of the elephants, once you are here you will experience the same.
There are many activities to do here such as feeding the elephants, elephant bathing, enjoy the botanical garden here, and much more. Also, don't miss going to Kandy View Point to have a breath-taking view of the entire city.
National Museum of Colombo
The National Museum of Colombo is one of the largest museums in Sri Lanka and was opened in January 1877. Sir William Henry Gregory (the British Governor of Ceylon) opened this museum. The museum has displays of the crown of the Kandyan monarchs, other important collections, and even the throne of Kandyan monarchs.
There are many attractions here which tell about the history and culture of Sri Lanka. You will be welcomed with the throne and the crown jewel of the last king of Kandy in the lobby. History lovers will love this place as you get to explore many ancient artifacts such as statues, carvings, art relating to Sri Lanka history. Also, you will find a wide collection of vintage demon masks, swords, and guns. An art lover will also be mesmerized by the international paintings of Sri Lanka of the 19th Century. In all, the museums in Sri Lanka will be a worthy experience.
Yala National Park is situated in the south-eastern part of Sri Lanka. The part is divided into five main parts, starting from the interior jungles to the beaches. But only block 1 and block 5 is open to the public and you will enjoy spotting animals such as deer, monkeys, crocodiles, birds, buffaloes, leopards, sloth bears, and others. With this rich wildlife, a Yala national park jeep safari is one of the best things to do here where you can enjoy the lagoons, grasslands, and wildlife. There are 40-50 leopards here and so this park is one of the best places to spot leopards. And, avoid planning in September month as the park is closed for maintenance.
5. Things to do in Sri Lanka
Sri Lanka is an island place known for its culture, historical importance, landscapes, and offers something or other for each age group. There are many things to do in Sri Lanka from historical to scenic, from adventurous to cultural, keeping you engaged with also providing an incredible experience. Let's check the things not to be missed:
Temple of Tooth Relic – Witness The Religious Aspects
The Temple of the Tooth Relic is one of the religious Buddhist places, located in Kandy, Sri Lanka.  This temple is also one of the World Heritage Sites and in 1998 the Tamil terrorists attacked this temple with massive bombs. After the bomb blast, the temple went through a renovation preserving the temple's rich tradition. In the temple, you can find the relic tooth of the Buddha, and this tooth plays a very important role. It is also believed that whoever holds the relic gets a chance to govern the country. Make sure to pay a visit here and know more about the history and culture of the country.
Take a Scenic Train Ride from Kandy to Ella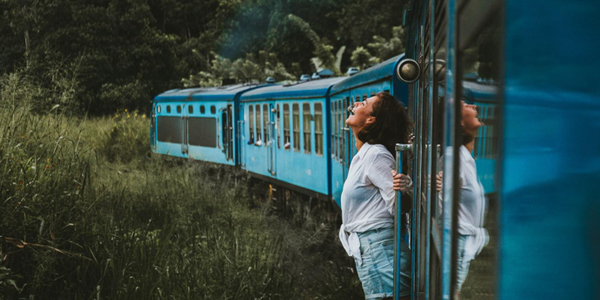 Image Source: Squarespace.com
It is said that exploring Sri Lanka by train journey is one of the best activities to do in Sri Lanka. Take out a day and choose to take a scenic train ride from Kandy to Ella, giving you some of the epic experiences you're of a lifetime. This is a 5-hour train ride costing around $1.50 one way and you directly purchase the tickets from the station but then it's always best to pre-book in advance. During the train journey, you can opt to stand at the entrance and admire the surroundings- tea plantations, village landscapes, and bridges. Truly this tour will be a fun-loving one.
Wander Amidst the Tea Plantations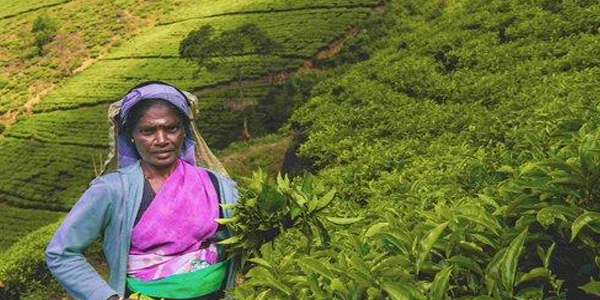 Image Source: Squarespace.com
Nuwara Eliya in Sri Lanka is known for two main reasons- waterfalls and tea plantations. This place is also referred to as the "Little England of Sri Lanka", and one will surely get surprised with the misty weather here. You can go for tea plantation tours in Sri Lanka, which will be guided by a worker over there, showing you the factory, the beautiful tea estates and you can also get a chance to pluck tea from the estate.  
6. Food You Must Try on your Sri Lanka Trip
The tear-shaped country along with some great travel experiences one should also taste the different variety of food to offer. Sri Lankan cuisine is being influenced by many different cultures because of its long years of trade and colonization with Malay, Indian, Portuguese, Dutch, and English. And if you are vegetarian, you also get many different vegetarian dishes to taste in Sri Lanka. Let's check the dishes to be tried must while your visit to Sri Lanka.
Asmi – Magic of Milk and Cinnamon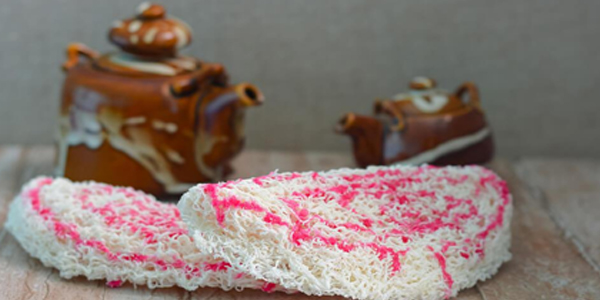 Image Source: http://d27k8xmh3cuzik.cloudfront.net
Asmi is one of the famous dishes of Sri Lanka. The milk is added with the rice flour and then kneaded. After this process, the cinnamon leaves are crushed and mix with coconut milk, forming a nice batter. Later you can deep fry this and enjoy the asmi with treacle syrup.
Gotu Kola Mallum Sambola – Shredded Greens with Coconut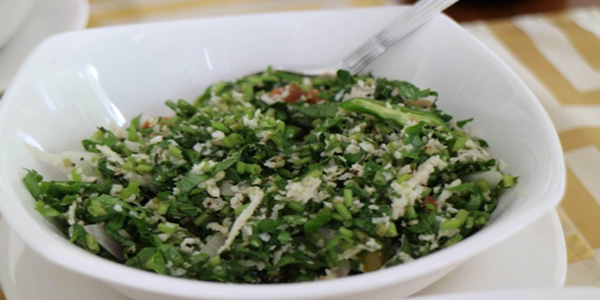 Image Source: http://d27k8xmh3cuzik.cloudfront.net/
This is one of the famous dishes of Sri Lanka and also a healthy one. This dish is a type of green salad where you mix some shredded green veggies and spices like chilli, onion, coconut. You can enjoy it with curry and rice dishes.
Polos – A Spicy Dish of Jackfruit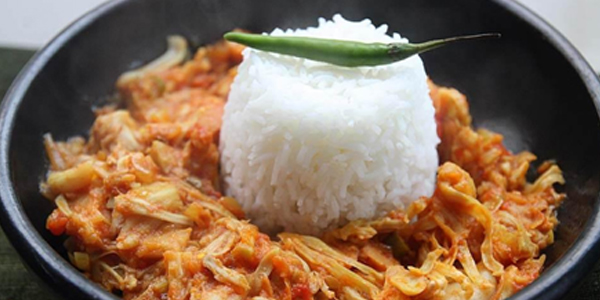 Image Source: http://d27k8xmh3cuzik.cloudfront.net
Polo is one of the spicy food of Sri Lanka. The jackfruit pieces are mixed with the dry roast spices. To prepare the tadka, take some mustard oil and add spices like curry leaves, onion, garlic, cinnamon, lemongrass, give it a quick mix and add the jackfruit pieces along with pouring some coconut and let it cook for an hour or so. You can serve the Polo with rice. 
7. Travel Tips for Sri Lanka
Before boarding your flight, there are some travel tips for Sri Lanka, for a hassle-free and safe trip. Let's go through a few listed below:
Language is not a barrier here as the locals can understand and communicate in English;
You need to apply for Sri Lankan visas as the country doesn't have the facility of visa on arrival or so;
When it comes to Lord Buddha, Sri Lankans take it very seriously. So, if you have a Buddha tattoo, or a bag or t-shirt, avoid the same during your visit to Sri Lanka;
Travelling by train will give better experiences rather than road travel;
Drink and Drive is strictly prohibited in Sri Lanka;
The Sri Lankan people are very friendly by nature;
Avoid drinking tap water, as it is not safe;
Having meals in the local restaurants can give an amazing experience and also a cost-effective one;
The country has two monsoon seasons, western and southwest parts enjoy monsoon season between April to September and northern and east parts enjoy rains between October to January;
The country is very safe to travel;
You get a chance to spot animals frequently, so be a bit cautious always;
Carry enough cash during your stay, as the country has limited access to ATMs, also the banks get closed by 3 pm;
So what are you all waiting for? Set your calendar now and book a trip to this gem country with your loved ones. And, don't worry for easy planning you are free to contact us or visit our website at Flamingo Transworld Pvt Ltd.
"ārakṣita gamanak yanna"! (have a safe journey in Sinhala –local language of Sri Lanka)
Frequently Asked Questions About Post – COVID Trip to Sri- Lanka
1. Is it safe to visit Sri Lanka in 2021?
Sri Lanka has opened its borders for tourists now, so yes it is completely safe to travel to Sri Lanka in 2021 with all the precautionary measures to be taken care of.
2. Do I need a COVID test for Sri Lanka?
Yes, it is compulsory to get a COVID test for Sri Lanka for all travellers. One has to undergo three to four COVID tests during their stay, one should be before their departure to Sri Lanka.
3. Is there COVID testing done at Sri Lanka airport?
No COVID testing is done at Sri Lanka Airport, you just have to present a negative COVID report (not old than 96 hours of the departure). The other tests which are to be carried out are to be arranged by the hotels.
4. What should I avoid in Sri Lanka?
There are few things to avoid in Sri Lanka such as:
PDA that is, Public display of affection is not entertained here, so avoid getting touchy with your loved ones in public areas;
Never show your back to the Buddha statues, it is considered highly disrespectful behaviour;
Before taking pictures, take permission from the authorities of the museums or temples;
Don't make fun of their religion, or the monks; also don't click pictures of the monks;
Don't wear tops or t-shirts with Buddha print;
4. Can I travel to Sri Lanka without a visa?
Yes, all the tourists need Sri Lanka visas to travel here. There is no visa on arrival policy for Sri Lanka Tourism.