Top Eight International Group Tour Destinations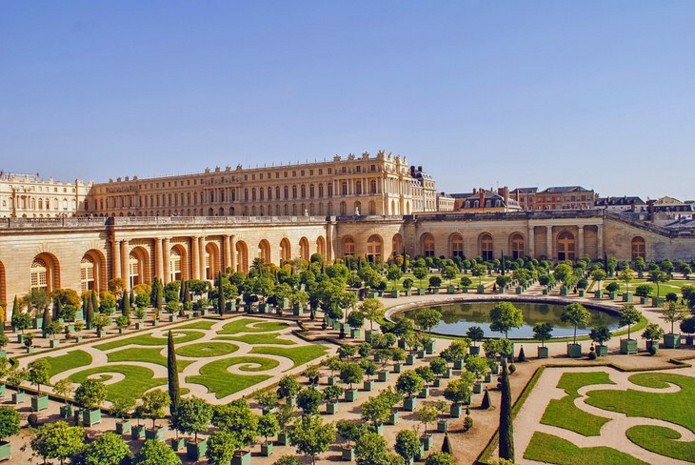 We all require time away from our usual routine to recharge our batteries. Traveling to a new place offers a refreshing change in our routine life. Especially a holiday to a foreign land is an eternal memory. The dream to explore an overseas destination, check out the myriad natural and man-made wonders, discover new languages, culture, and heritage, and savor local cuisine is a terrific dream.
Many of us dream of taking international getaways to classic destinations, such as the United States, Canada, Australia, and Europe. The sky is the limit for you, from souks to malls, deserts to beaches, rivers to mountains. An international holiday allows one to experience a new culture, discover new places, learn new things, and much more.
When you travel, you grow and become a better version of yourself. An international journey provides you with memories that will last for a lifetime. Based on how much we all enjoy an international trip, we all agree that finding the perfect travel package is a crucial part of the experience.
While some people travel in groups for different reasons than solo travelers, both types of travelers have one thing in common: they love to travel. The advantages of group travel are many, such as great deals, travel with like-minded people, discovering new itineraries, assistance, and guidance of a tour manager. The best approach to make the most of your group tour is through a tour guide. While visiting a new location, taking assistance and guidance of a tour guide familiar with the area will showcase a different perspective.
Surf through our list of international group tour packages and select one that appeals to you.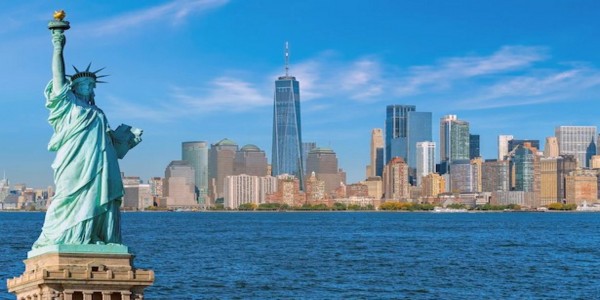 Image Source : https://img.freepik.com
The American dream, they say. It is something that nearly everyone possesses. The United States is a melting pot of ethnicities and cultures. But do you know where to go or what you can do in America? Do not be stunned. We have your back.
With several soaring skyscrapers and naturally beautiful parks spread across the country, the United States is a must-see for anyone looking for a complete vacation. Here is an overview of what the American Dream entails.
When someone mentions or discusses the United States, what is the first thing that comes to mind? Of course, there's the Statue of Liberty, New York, Times Square, the Empire State Building, and a plethora of other attractions.
New York is a popular tourist and local destination. The Big Apple is also known for its Broadway plays and Central Park -its immense beauty in the heart of the city.
After you have finished exploring the Concrete Jungle, make your way to the land of showbiz, Los Angeles. Hollywood is home to the world's largest film industry. Aside from Hollywood, Los Angeles is known for its beautiful beaches such as Malibu, Santa Monica, and the famous Venice Beach.
Moving on. Chicago exemplifies urban life. Are you aware of American history?
A tour of the United States without knowledge of the country's glory is a sin. And Washington, D.C. is the best place to learn about America's history. It is considered the crowning glory of American history.
The most popular attractions in the USA group tour are Las Vegas Strip Helicopter Experience, Smithsonian Air and Space Museum, Musical Fountains at Bellagio, Universal Studio Hollywood, Hershey's Chocolate World, 17 Miles Drive, Empire State Building – Observatory – 86th floor, and Fremont Street Experience.
Finally, a group tour to the United States with your friends and family is the need of the hour.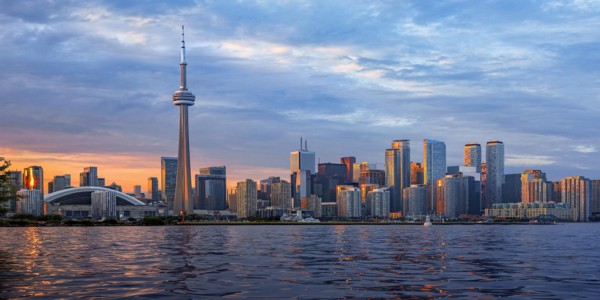 Image Source : https://www.commonwealthfund.org
Awe-inspiring. Exciting. Thrilling. I could go on.., but words cannot express how stunning our Canada group tours are. You would have probably heard of the scenic Banff and Jasper National Parks. But what about the Okanagan Valley's vineyard-studded hills or Whistler's adventure playground? Our Canadian Rockies tour includes everything. It covers cities like – Jasper, Edmonton, Whistler, and Vancouver.
Vancouver, Canada's largest city, Jasper, is a historic city with natural mountains, waterfalls, and glaciers.
Along with the beautiful city tours, a few of the most popular attractions are the Columbian Ice fields with Ice Explorer Ride, Glacier Skywalk, Capilano Suspension Bridge with Cliff Walk & Tree Tops Adventure, Banff Gondola on Sulphur Mountain, and Lake Minnewanka Cruise.
You will not be disheartened if you choose a Canada group tour package, especially if you have professional assistance. For better facilities and support, book our Canada Group tour package. Join us to discover Canada with your friends and family without the hassles.
Image Source : https://hh-certificates.sgp1.digitaloceanspaces.com
Experience the diverse culture and tradition, warmth, and great hospitality of South Africa with our South Africa tour packages. Prepare to be awestruck by the natural wonders of this country on our South Africa group tour from India and enjoy close encounters with exotic wildlife and excursions to historic structures.
Our thrilling South Africa vacation packages will transport you to another world. The packages cover all of South Africa's must-see attractions most efficiently and cost-effectively.  It covers cities like Cape Town, Johannesburg, Kruger National Park, Sun City, and more.
A South Africa holiday has it all, with a wild coastline, vast landscapes, and brimming game parks, as well as the picturesque Garden Route and wine regions. Despite its turbulent history, South Africa is now a rainbow nation, with many Bantu tribes such as the Zulu, Xhosa, and Ndebele constituting the majority in parliament.
A trip to South Africa is ideal for those who enjoy wildlife and safaris. South Africa itineraries are appropriate for people of all age groups. The fertile Winelands at Stellenbosch and Paarland, the Drakensberg Mountains with numerous hiking trails, the beaches at Western Cape, scenic Garden Route, and the craggy cliffs of the Cape of Good Hope. Then there's Cape Town – dominated by the flat-topped Table Mountain.
You would be thrilled to explore the popular attractions in this South Africa Group tour; some of them are Game drives in Kruger National Park, Table Mountain, Giraffe Feeding, Tsitsikamma National Park with Suspension Bridge Walk, Ostrich Farm, Blyde River Canyon, Cape of Good Hope, Helicopter Ride in Cape Town, Franschhoek Wine Tram, etc.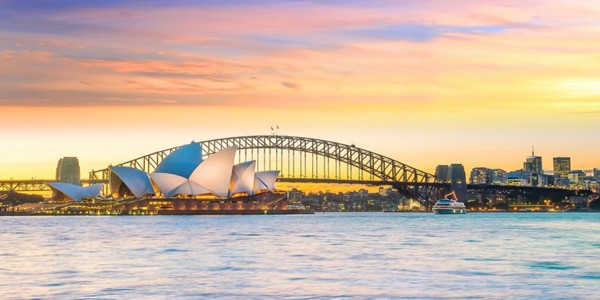 Image Source : https://www.planetware.com
Australia is well-known for being a retreat for adventurers, travelers, and those seeking peace. Australian vacation packages include a variety of unforgettable experiences. Aside from admiring the natural beauty, visitors may engage in adventurous activities, incredible train experiences, and world-class cuisine.
Pick from one of our Australia Group tour packages that include cities like Sydney, Gold Coast, Melbourne, Cairns, etc., and prepare for an unforgettable trip.
You will see a great blend of unique species, captivating scenery, gorgeous attractions, and so on throughout your Australian vacation.
The magnificent country, known as the 'Land of Kangaroos,' attracts beach lovers, wildlife lovers, and clubbers from all over the world. Some of the major highlights of your trip will be coastal and aquatic experiences, unique nature, wine, and food. Our experts strive to make your Australian tour as easy as possible. Whether you are a couple, a family, or looking for an unusual solo vacation, you will enjoy our Australia group tour. Some of the exciting things to do during the tour visit Blue Mountain Tour with Scenic Rides & Wildlife Park, Sydney Harbor Cruise, visit Dreamworld and Movieworld, experience Kuranda Village tour, Big Cat Green Island Cruise with Semi-Submarine and Glass bottom boat, Puffing Billy Train Ride, Great Ocean Road, and much more.
Australia is an ideal vacation destination due to its sunny weather, gleaming skyscrapers, vibrant nightlife, countless theme parks, breathtaking rainforests, and clean beaches. Book our Australia group tour packages from India to learn more about the world's strangest wildlife, red deserts, and stunning coral reefs.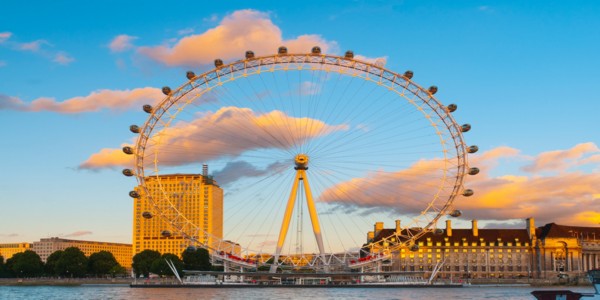 Image Source : https://media.cntraveler.com
Dreaming of a European holiday? I can relate to and understand your state of mind. Europe is diverse, dazzling, and unforgettable is everything you have heard of and much more.
Sailing across turquoise waters on the Greek islands, discover ancient wonders of Rome, Egypt, explore the magic city of Paris – Europe is the undisputed frontrunner of cultural diversity. Then there are the breathtaking Eastern European destinations brimming with glorious past.
The scenery in Scandinavia is breathtaking. A melting pot of cultures crammed into a nook of the United Kingdom. And we haven't even touched on the Baltics' extraordinary beauty. There's nowhere else where you can pick and mix like Europe.
And how do you see everything? On a group tour of Europe. Glide down Venice's Grand Canal, discover the medieval secrets of Edinburgh, or sip fine Tuscan wine in Florence. What comes next? Paragliding is popular in Switzerland. Cycling through the cobblestone streets of Amsterdam; or mixing with the locals in one of Budapest's ruin bars. Explore the European cities like London, Brussels, Paris, Zurich, Rome, Innsbruck, Florence, Amsterdam, Stuttgart, and more.
While visiting these European countries, check out the popular attractions such as Eiffel Tower, Disneyland, Keukenhof Gardens, Rhine River Cruise, Jungfrau excursions, Amsterdam Canal Cruise, Mt. Titlis with Ice Flyer, Nestle Cailler Chocolate Factory, Shopping Stop at Swarovski Crystal World, etc.
More significantly, choosing a Europe group tour with Flamingo Travels means you will be traveling with more like-minded people. Whether you want to travel across Europe on one of our multi-destination Europe group tour packages or go deeper into a certain country, we have a once-in-a-lifetime Europe holiday package to suit your mood.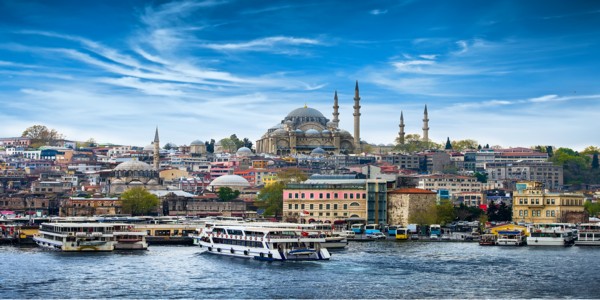 Image Source : https://www.traveldailymedia.com
Turkey is one such destination that is rich in natural beauty, historical importance, architecture, and culture. The list is endless to describe Turkey. The trip encourages tourists looking for a fun and exciting vacation to Turkey to join us on our Turkey Group Tour Package. It's the ideal location for a fantastic holiday as we are sure you and your group will like a perfect blend of liberal and religious ideas coming together. So, don't put it off any longer and book our special feature product – Turkey Group Tour With Indian Chef to be a part of the best travel experience of your life.
Turkey has an expansive landscape with renowned cities like Cappadocia, Istanbul, Pammukale, Antalya, and Kusadasi.
The country charms you with the historical importance dating back to the ages of Ottomans and Romans, golden beaches, mountain ranges, and Mediterranean coastlines. It is a spectacular tourist attraction that connects Asia and Europe. Turkey is at a crossroads between two continents and has a lot to offer visitors. It includes unique historical and archaeological sites, breathtaking natural beauty, tourism infrastructure, ever-improving lodging options, reasonable prices, and a hospitality tradition.
Explore the renowned attractions in this mystical country such as Blue Mosque, Grand Bazaar, Hagia Sofia, Dolmabahce Palace, Hot Air Balloon ride over Cappadocia, Turkish Night Show, Land of Legends Theme Park, enjoy beautiful Bosphorus Cruise, ATV Ride, and visit Ruins of Ancient Roman City Hierapolis.
When you think of Turkey, you think of open-air marketplaces, whirling dervishes, hand-woven carpets with exquisite designs, colorful hot air balloons dotting the skies, and much more. Explore all this and more with our Turkey group tour packages.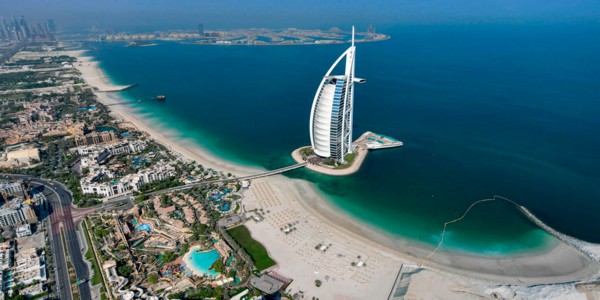 Image Source : http://cdn.cnn.com
Dubai – renowned as the multicultural melting pot is located on the Persian Gulf coast in the eastern part of the Arabian Peninsula. Everything made in Dubai is either one of the world's largest or best. Dubai is the most visited city in the United Arab Emirates. The Arabic and Islamic cultures influence the music, architecture, lifestyle, and cuisine of Dubai. Exotic beaches, vibrant nightlife, fabulous food, gigantic malls, Glittering skyscrapers, theme parks, and stunning architecture allure tourists from all corners of the world.
For many visitors, the spectacular desert that surrounds the shimmering oasis is one of Dubai's main attractions. Other must-visit attractions include Burj Khalifa 124th Floor, Ferrari Park, Burj Al Arab Tour, Yas Water World, Ain Dubai, and Dubai City tour with monorail ride.
You can find yourself amidst wide stretches of rolling dunes just a short distance outside of town. Safaris, Bedouin-style picnics, and sandboarding are just a few of the desert's activities. In addition to the desert, Dubai has beautiful beaches with exciting water sports activities to keep the entire family entertained.
Our Dubai Group Tour packages are specifically curated to give you the experience of a lifetime while exploring this magical place. Our itinerary in the Dubai Group Tour packages covers all the must-visit places and things to do at the most affordable price range. With our Dubai holiday packages, we enable you to create the most fascinating memories and invite you to enjoy our legacy of traveling and celebrating life.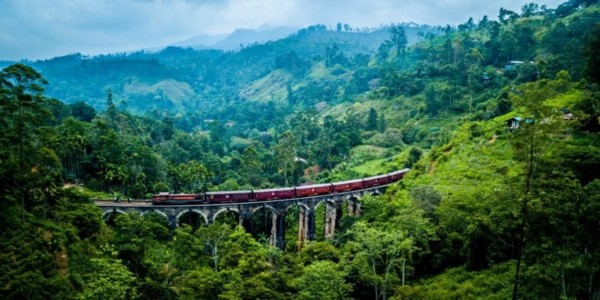 Image Source : https://info.ehl.edu
Sri Lanka is a sight to behold, with a surprising history spanning over 2,550 years!
With strong Indian influences, Srilanka reflects an entire legacy of ancient history similar to India. Opt for our cost-effective Sri Lanka group tour package to experience the fascinating traditions, stunning architecture, picturesque forests, insightful mythology steeped in history, and unique wildlife that all come together in this beautiful country. The country is home to a few stunning naturals, ancient and cultural wonders. Elephant safaris are extremely popular, with elephants playing an essential role in Sri Lankan culture. Ancient rock fortresses, pristine rainforests, plenty of wildlife, perfect beaches, all this and many reasons to visit Sri Lanka. Discover the attractions in Sri Lankan tours such as Pinnawala Elephant Orphanage, Kosgoda Sea Turtle Conservation Project, Temple of the Sacred Tooth Relic, National Museum of Colombo, etc.
Our Sri Lanka group tour is planned well in advance and crafted by our travel experts, who strive to make your Sri Lanka vacation as memorable as possible. We strive to make your travel memorable by providing knowledgeable guides, comfortable accommodation, and delicious meals.
Conclusion:
These are the destinations around the world that you can plan for 2022. A world tour can be a life-changing experience that exposes you to people's cultures, historical sites, architecture, and lifestyles from all over the world. Take a guided tour through some of the world's most beautiful locations at a reasonable cost.
Take time to reflect on your experiences, explore new places without any worry, and pamper yourself in International group tour packages.
Traveling with Flamingo Transworld's unique group tours across the world promises to be a lot of fun.