A Different Gateway to Ahmedabad
Home Stays – A heart of traveler is where the locals are. Walled city of Ahmedabad has lot to offer be it dwelling in heritage bungalow in old city or just visiting it as a part of heritage walk. Some of these not so popular but close to an artist's mind are Arts Reverie, The Mehta Family or one unknown we recently came across in the new part of the city. Suitable to shoestring budget, these houses are more than home where one can engage in learning local language, cooking and maybe how to feel being Gujarati or cool. Tariff starts from 2,500/- per night.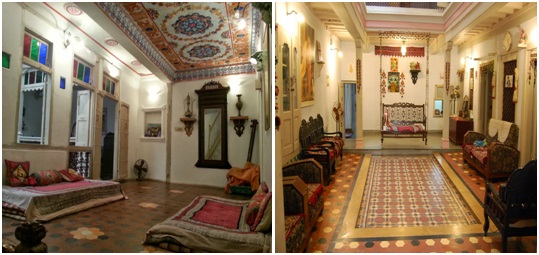 Address – The Mehta Family, 1871 Moto Suthar Wado Khadia Phone 079-22166747/ 9825310315, jagdipmehta@gmail.com
Address – Arts Reverie, 1824, Khijda Sheri, Opp Jain Derasar, Dhal Ni Pol, Astodia Darwaza Phone – 079-22170629/22174299 mehta.anupa@gmail.com
Restaurants – How about a Masala Chai in a graveyard? Seems scary…. But worth it. New Lucky Restaurant in the old city has more than coffins to offer; South Indian cuisines are a must try and don't miss out on the yummy Chai. We don't want you to pay. Do you? Seva Café, where one can volunteer or be a guest too. Pay from your heart and order as you wish; if you are lucky you may get a chance to listen to some good international artist.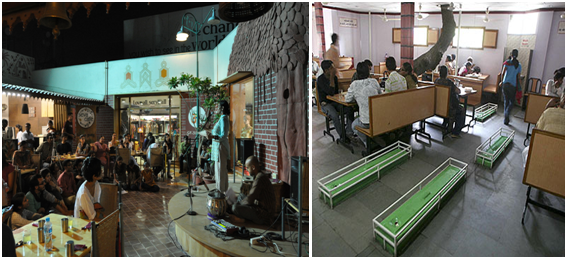 New Lucky Restaurant – Address –  L D, Near Dinbai Tower, L D, Ahmedabad, Gujarat 380001 – Phone:079 2550 5033
Seva Café – 4th Floor,Shopper's Plaza,Chimanlal Girdharlal Road, Opposite Municipal Market, Ahmedabad, Gujarat 380009.
Phone:099244 90213
Hours: 7:00 am – 10:00 pm
Pamper yourself with a difference: We are soon getting a blind massage done? Why don't we all and contribute to a smile. These trained blind people from a local association know better how to spoil you with all the pampering. We are merry and they too. Thus we contribute. Silence is an revenge but a good peace of mind. How about stumbling at a place with tranquility and warm hearts to welcome you. Weekly Meditation on Wednesday may be place with a difference and vegan meal eventually is just amazing. Let's call it for peace!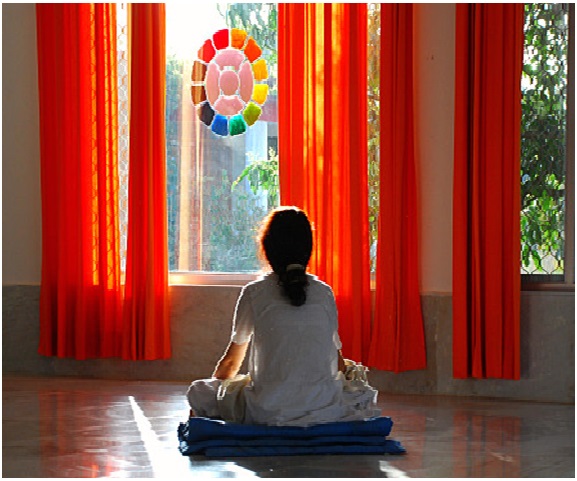 Blind People's Association – Appointment Only – Jagdish Patel Chowk, Surdas Marg, Vastrapur, Ahmedabad, Gujarat 380015 – Phone No: 079 2630 8174
Weekly Meditation – 1900 Hours on Wednesday Contact on – 07961907711
Activities – Walking craftily or with a difference and sandy joyful hands; you may bring back the good old new childhood days. Platyus Studio, let you engage in your creativity and results are surprisingly amazing. One may learn stone carving, lost wax casting, wood and metal fabrication and pottery at the workshops and laugh with the craftsmen over a lively conversation. 1.5 KM long craft walk of 2.5 Hours are worth your creative sensitivity and need a prior appointment. Super cool tribal women demonstrate the patchwork, embroidery and block printing as a part of the walk. Gujarati Farsans Cooking and Garba – local dance may be learned upon interest.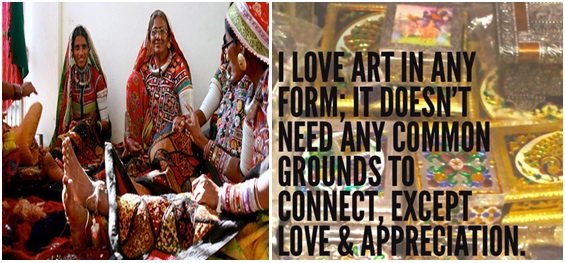 Craft Walk – Starting point Design Sewa Building, Rasik Chowk, Dhal Ni Pol, Astodia Darwaza – Timing – 1500 Hours – Advance Booking only – 9537678259
Do you want to flush and laugh? Seems crazy, isn't it? Toilet Garden is lot different to our sensibilities and a great initiative to uphold hygiene in an innovative way. More like a museum and lot like creative pots. Sanitation on land then wheels. Pay from your heart is another concept very popular with the sweet Gujjus. We, Ahmedabad's popular rickshaw walla serves travel with zero meters in his artistically designed wheels. The walled city tour ended with pay from your heart.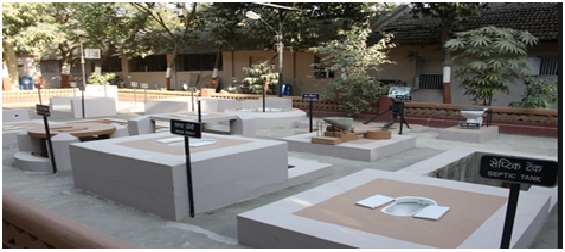 Address – Toilet Museum, Besides Gandhi Ashram, Old Vadaj, Ahmedabad
Let's bring difference to our routine and have a different gateway to Ahmedabad. Visit Apnu Amdavad! 🙂 For More information on Gujarat Tour, Click Here.