Important Facts You Need To Know About The First Hindu Temple In Abu-Dhabi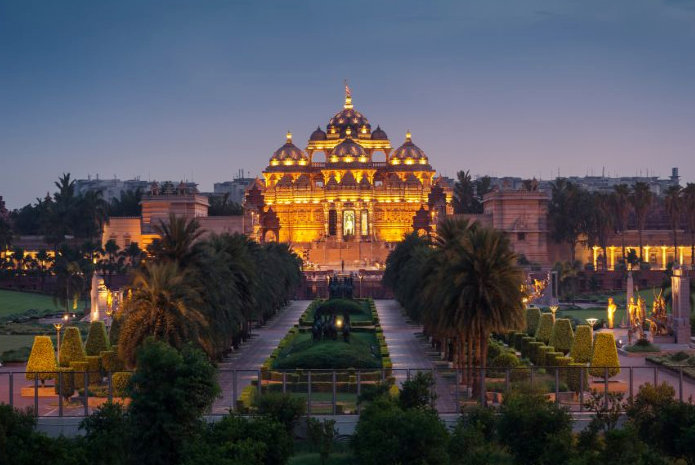 The first Hindu temple in Abu-Dhabi was inaugurated on 20th April to all faiths. Currently, there are more than 60000 Hindu residents in Abu Dhabi and opening of this temple means that they won't have to take the hassle of travelling to a different region to offer prayers to their deities.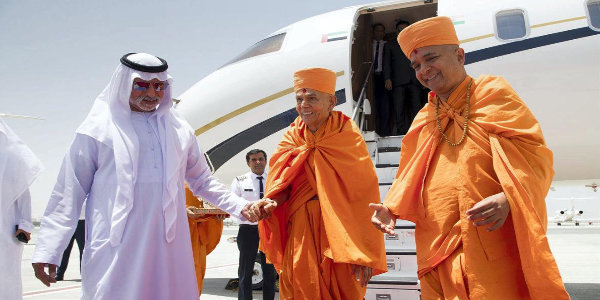 The temple has been designed like the Akshardham Temple in New Delhi and here are some of the most important facts which you need to know about this first Hindu Temple in Abu-Dhabi
Pramukh Swami Maharaj, the president of BAPS Swaminarayan Sanstha was taken to a dessert in Sharjah way back in 1987. He wished for a couple of things, one among them was that there should be a temple built in Abu Dhabi. Over the years, the devotees from the BAPS community and government leaders have seek permission for land to build this temple.
It was in the year 2015 when the crown prince of Abu Dhabi, Zayed Al Nahyan donated 13.5 acres of land to the BAPS organization.
The temple was officially announced at the Presidential Palace as Golden Amrut Kalash in the presence of Sadhus of the BAPS community and after PM Narendra Modi and the Crown Prince signed eight MOU's.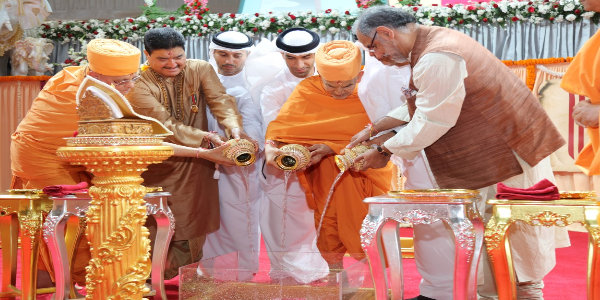 The founding stone of the temple was laid out by Modi in 2018.
It is said that this temple is a replica of the BAPS temple in New Jersey and a replica of the Akshardham Hindu Temple.
This new temple sports every single feature of a traditional Temple and was built according to the Hindu scriptures. This temple also has UAE's seven emirates and five ornate domes.
Each and every corner and crevice is made up of pink stones from Rajasthan and the marble from Macedonia have been hand craved by Indian artisans. The pieces of these temples were shipped to the UAE and then assembled there.
The cultural and spiritual center of this temple boasts of a total of six to seven prayer rooms, play areas for children, vegetarian food courts, a library, exhibition halls etc.
Avail the Dubai Tour Packages and pair it up with Abu Dhabi make your trip a memorable affair.